Belinda Johnson to Join Airbnb Board of Directors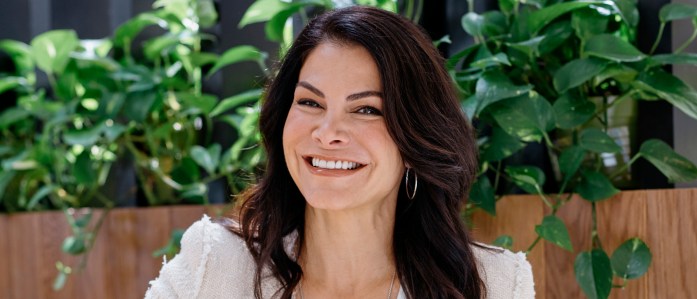 Airbnb announced today that Belinda Johnson will be appointed to the Airbnb Board of Directors and that Johnson has decided to step down from her role as Chief Operating Officer. Johnson joined Airbnb in 2011 and has been integral to the growth of the Airbnb community into a global network of over 7 million listings on every continent except Antarctica.
Johnson said:
"I want to thank Brian for his kind words and let everyone know how excited I am to be joining Airbnb's Board of Directors. For all that we've accomplished, we are still at the beginning of our Airbnb story with a lot of work yet to be done. And I'm thrilled to help lead that work going forward as a member of the Board. This is an amazing opportunity both as a next step in my career, and for me personally.
"Being COO at Airbnb is the best job I've ever had, so I want to share with everyone why I made the decision to step down now.
"When my kids were in elementary school, they would come to the office after hours, scooter around the halls, explore the themed conference rooms, eat the snacks and declare they couldn't believe mom got to work at this magical place. Now they're 14 and 17, too old to do those sorts of things. My oldest will be gone to college in less than a year and her younger sister will leave in three years. 
"We talk a lot about balancing our work lives and our personal lives. For me, the balance part has always been doing my best over the years to be intentional about the choices I make and the priorities I set, and knowing when it is time to reset and prioritize differently. This is one of those times. 
"I'm extremely fortunate to be able to make this decision and as I look back at the last eight years, I am amazed at how much we've achieved in such a short period of time. Having been a part of the team that took the risk to help build this company has been the journey of a lifetime. I would not change a minute of it. Being elevated to the Board of Directors and contributing to the long term success of Airbnb while taking more time to be with my amazing family is an incredible opportunity.
"I'm particularly thankful to Brian who has supported me every second of every day, including in this decision. Without question, he has more vision and creativity than anyone I've ever worked with. I've watched him meeting after meeting redirect the outcomes not just to be bigger and bolder, but to ensure that they are consistent with our values and advance our mission. 
"As I said, we're just at the beginning of the Airbnb story and I've never been more confident about our future."
Airbnb Co-Founder, CEO, and Head of Community Brian Chesky said:
"Belinda was the first executive I ever hired. When I hired her, Airbnb was beginning to make noise with governments around the world and there were a lot of people who didn't like us. Growing up, I just assumed that when people don't like you, you should avoid them. Belinda taught me better. She told me that we should meet the people that don't like us. As she said, 'It's hard to hate up close.' This was counterintuitive to me at the time, but we went from a Secretary of War to a Secretary of State position, developing partnerships with communities and leaders around the world (500 and counting). We no longer debate 'Will Airbnb exist,' but rather 'How will Airbnb exist?' 
"One evening this summer, Joe, Nate and I were at dinner together discussing how to evolve our board. At this point, we knew about Belinda's desire to spend more time with her family, but we also knew she wanted to stay involved in Airbnb. It became immediately obvious in that conversation that Belinda would make an excellent board member. 
"Airbnb's business is complicated and after eight years of having Belinda in the boardroom as an executive, we couldn't imagine her not being there. But more importantly, we had a vision of something much larger. If we are going to be a 21st century company, we need to have a 21st century board. And if we are to be a 21st century board, we need to have someone on our board who could ensure that we are operating with our 21st century principles in mind. This job is best done by someone who has an intimate knowledge of Airbnb and the tradeoffs that are involved. Belinda is the perfect person to fulfill this role, and as a board member, her role will be as important as ever to Airbnb.
"Once Belinda transitions out of her role as COO, she will join our Board of Directors. Though we intend for her to serve on our board for a long time to come, I have told Belinda that she can return to Airbnb as an executive if she ever wishes to do so."