On Aug. 31,   2017, Malaysians will celebrate a very special Merdeka Day – the 60th anniversary of its independence. One of the Malaysia's most anticipated events, celebrations will start on the eve of Merdeka Day, and include fireworks displays, performances, food bazaars and musical extravaganzas. Given the amount of festivities happening over the weekend, it's hardly surprising that Airbnb travelers heading to Malaysia have increased 71 percent  as compared to other weekends in August!
Malaysian travelers are also looking to spend the long weekend away from home, with the Merdeka weekend seeing 77 percent more outbound travelers as compared to other weekends in the month. Many of these travelers are domestic, with more and more Malaysians planning to celebrate Merdeka Day exploring another part of their country – with George Town, Ipoh and Kuala Lumpur being the three most popular destinations for Malaysian travelers over the long weekend.
For a slice of living heritage this Merdeka Day, there is no better place than Kampung Baru, the historic village nestled in the heart of Malaysia's capital city Kuala Lumpur and one of Airbnb's most popular global hotspots in 2017. With Airbnb, visitors can enjoy this idyllic haven of traditional stilted wooden rumah kampung surrounded by banana trees and coconut palms, uniquely set against a backdrop of KL's shiny skyscrapers and bustling modern life. Comprising a cluster of seven villages, each with its own character, Kampung Baru is also a foodie's paradise, complete with night market and a massive array of street food.
If you're still looking for something special to do this Merdeka Day, look no further – Airbnb has compiled this list of unique and beautiful listings across the country to help you celebrate the true breadth and beauty of Malaysia.
Kampung Baru, Kuala Lumpur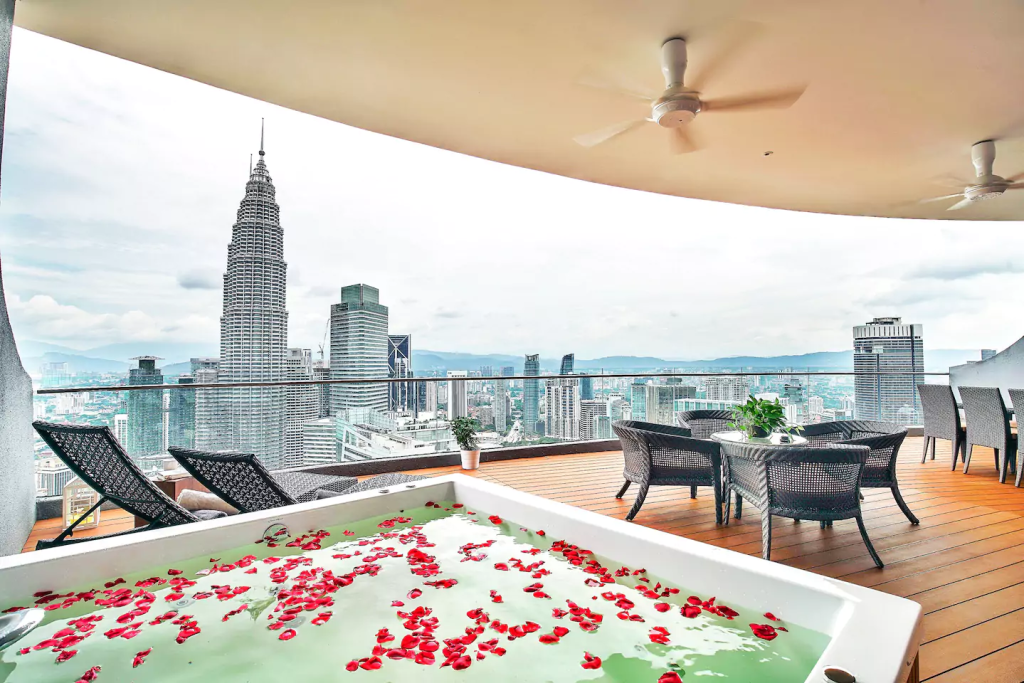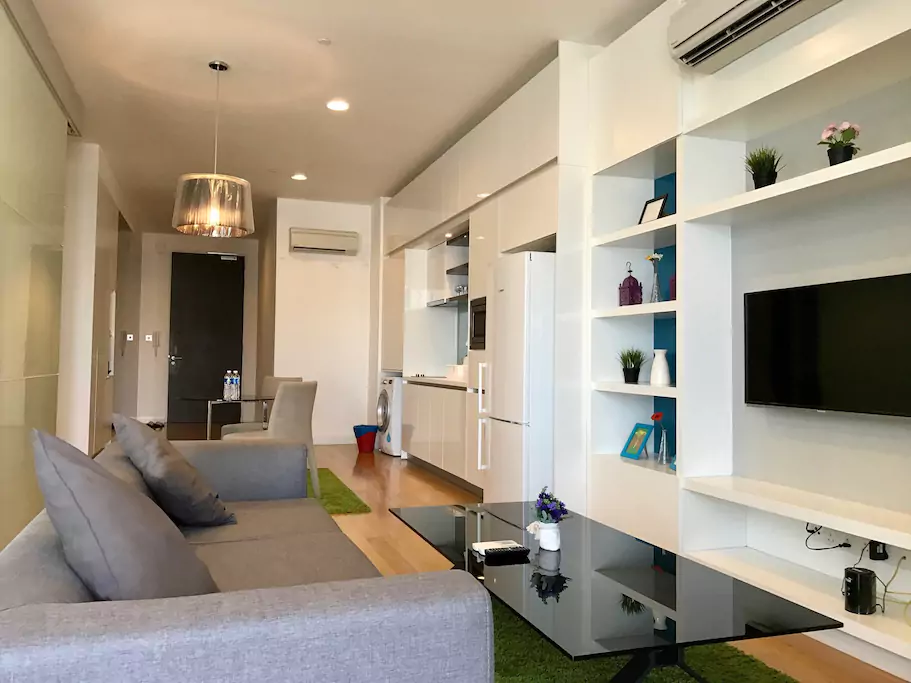 If you're looking for a celebration of Malaysia's varied heritage, George Town, Penang, is ideal for a stay in a traditional Straits Settlement shophouse, or a lovingly restored Anglo-Indian bungalow. Stay right at the heart of George Town's cultural center and you'll wake up surrounded by beautiful and culturally-rich sights and sounds.
George Town, Penang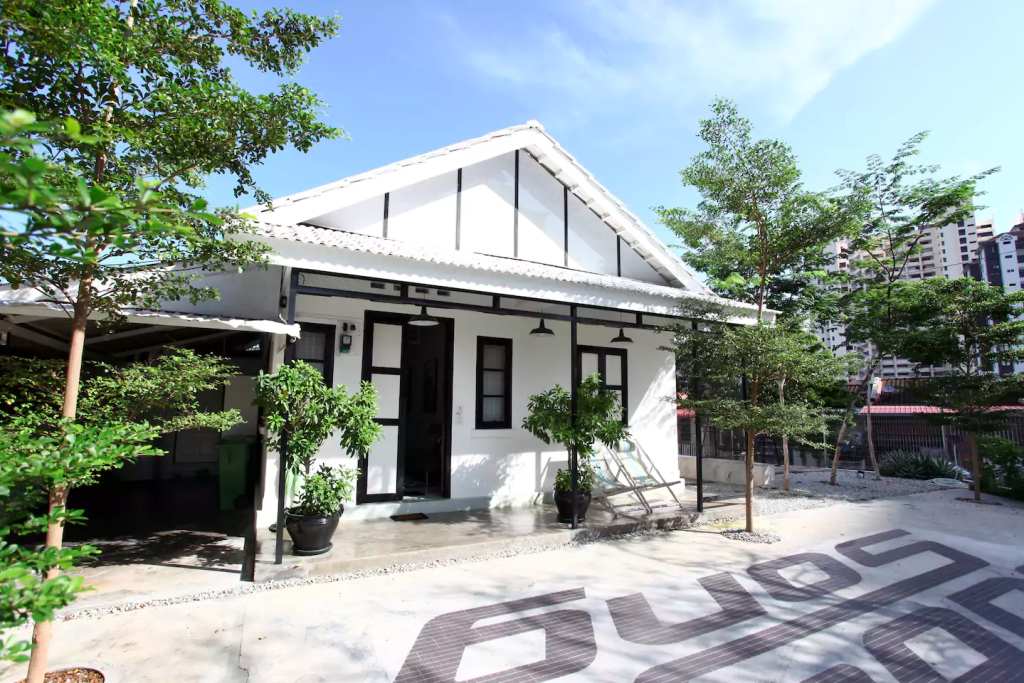 Unique House in Penang with Garden
Decorated with a mix of cultural inspirations, this listing near Gurney Drive gives you access to lots of famous local food in the area. The hosts believes staying in a comfortable place is important when you're traveling, and that's what they strive to offer!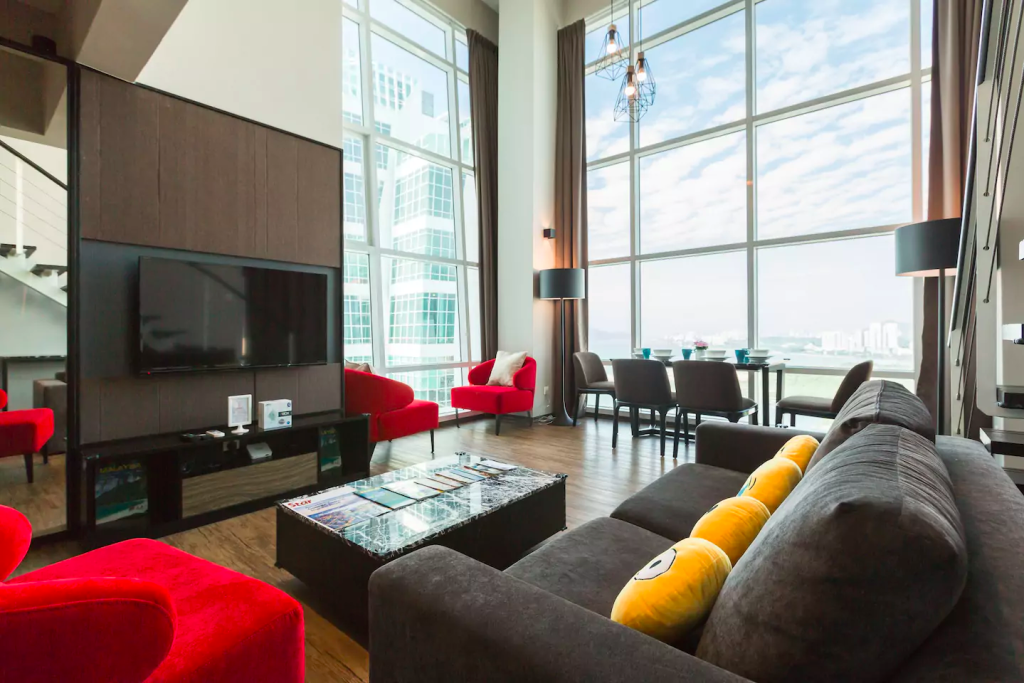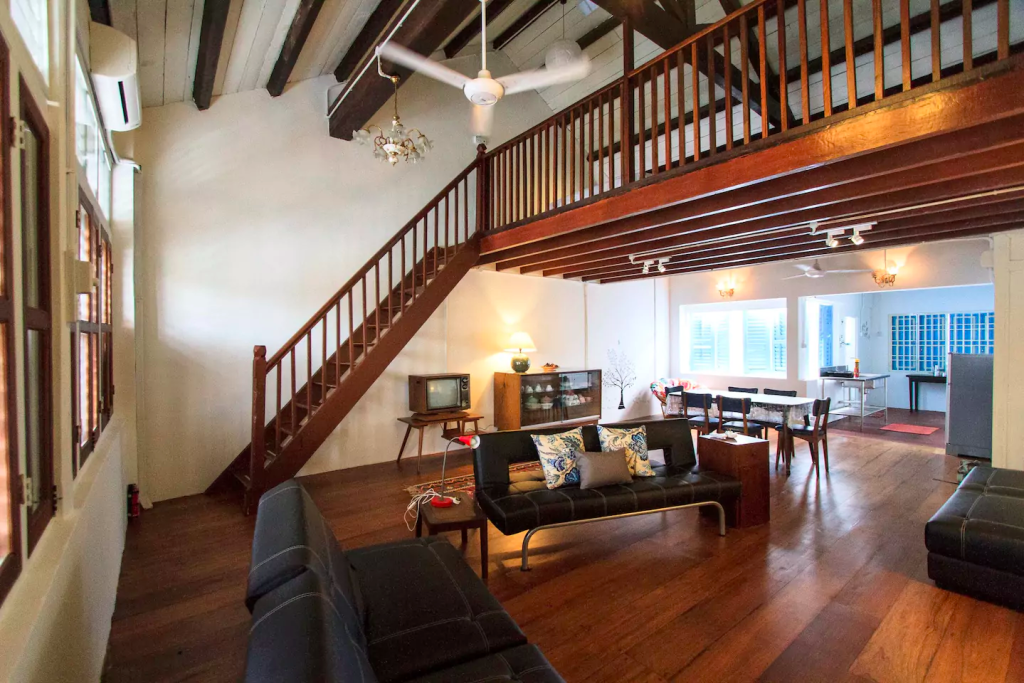 Loft Living in Traditional Shophouse
A modern duplex in a shophouse is the perfect best of both – allowing guests to live like a local in modern comfort while exploring the sights and sounds of George Town by foot.