Empowering technologies are helping to make the world a more creative place. Between online marketplaces, self-publishing, music streaming and crowdfunding, tens of millions of artists and artisans, designers, musicians and writers are using online platforms and other sites to help support themselves and build appreciation for their work.
Research has shown that thriving creative communities are essential to strong, inclusive economies. Introducing findings on the importance of the creative sector in 2015, the Director-General of UNESCO wrote, "in addition to its economic benefits, the cultural and creative industries generate non-monetary value that contribute significantly to achieving people-centered, inclusive and sustainable development." The report found that the creative sector is unusually favorable for young people, women and small businesses. It also found the sector generating $2.25 trillion in official revenue, amounting to 3 percent of global GDP, plus another $33 billion in revenue through the informal creative economy.
Like tourism, which now accounts for 10 percent of global GDP, the creative sector is thriving worldwide. Airbnb, in providing needed income for hundreds of thousands of passionately creative hosts, is proud of the supporting role we play as a technology platform that leverages growing interest in travel to promote local culture and the arts and helps nurture vibrant, inclusive economies in cities around the world.
At Airbnb, we know that a city's creative community is the soul of its cultural scene, yet travelers rarely experience it. Many will visit the best-known monuments and works of art; a few will get to the smaller museums and the performing arts centers. But travelers rarely have the chance to venture beyond the institutions to the studios, ateliers and venues of local creatives themselves—even though these creatives are the heirs to a cultural history dating back hundreds or thousands of years, or at the forefront of an industry such as entertainment, country music or architecture for which their city has achieved global fame.
People who work in film, visual arts and architecture, entertainment, photography, music, and fashion are also the soul of Airbnb, starting with our RISD-graduate founders whose first-ever guests were a couple of design conference attendees. Brian and Joe were working as freelance designers themselves when they put air mattresses on their floor as a way to make rent.
More importantly, from that "aha" moment onward, the economic benefits of hosting on Airbnb have resonated for creatives around the world. Often in need of ways to stabilize their income between projects, away from home working for extended periods, and living in cities that are getting more and more expensive, creatives find two solutions through our platform. They can share their extra living space through Airbnb Homes, setting their own listing prices and keeping 97 percent. They also can share their talents and their work by hosting Airbnb Experiences, setting their own listing prices and keeping 80 percent.
One in every 10 Airbnb Home hosts and one in every three Airbnb Experience hosts is a member of the global creative community.
Not surprisingly, Los Angeles claims the highest percentage of creatives among its Home hosts—one in three—of any city in the world (for more detail on the statistics in this post, please see the methodology section at the end). Two-thirds of creative hosts in LA rely on their home sharing income to make ends meet. In New York, seven in 10 do. In cities around the world, from Paris and Barcelona, to Athens and Cape Town, to Toronto and the major metro areas of Brazil, at least half of the creatives who use Airbnb to share their homes in these cities do so to make ends meet.
Across the 191 countries in our community, China has the highest percentage of creatives—one in five—among its Home hosts, followed by Israel (18 percent); Mexico and the Netherlands (both 16 percent); and Indonesia (15 percent). As the ranks of China's middle-class consumers grow and a new class of design and advertising agencies, entertainment companies, and individual craftspeople rises up to create for, and market to it, members of this growing industry are turning to Airbnb in the same way as their peers in LA or New York. Shanghai has the fifth-highest percentage of creative Home hosts among the world's cities.
Globally, 60 percent of creative Home hosts say Airbnb has helped them afford to stay in their homes.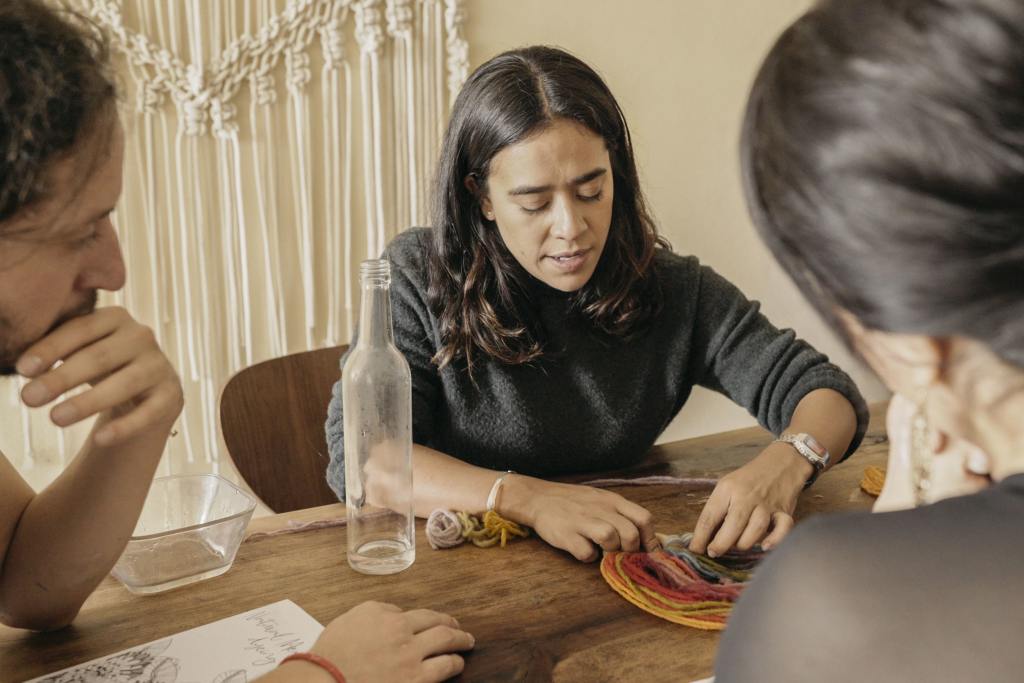 Through our newer offering of Experiences, handcrafted activities for small groups of guests launched in 2016, Airbnb began providing creatives with ways to build followings and earn income for sharing their work. The vast majority of Airbnb Experiences have never been offered on any platform before. From hat-making in Paris, to calligraphy in Kyoto, to mural and street art in Atlanta and Denver, to concerts just about anywhere, most of our creative Experiences bring hosts' passions and craftsmanship to brand-new, appreciative audiences visiting from around the world.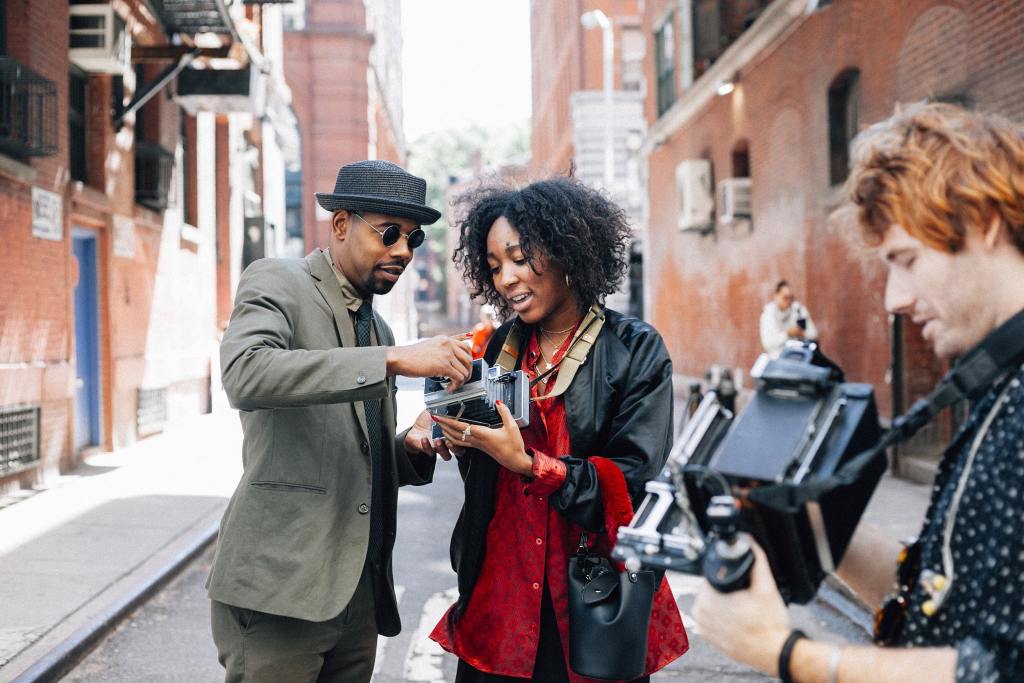 As of September 2018, more than one in four—28 percent—of all Airbnb Experiences are creative-based, rooted in the arts, entertainment, fashion or music. Across the 1,000 cities where Airbnb offers Experiences today, the top 10 cities by number of creative-based Experiences span the US and Europe: 1) Chicago, 2) Nashville, 3) Bologna, 4) New York, 5) Copenhagen, 6) London, 7) Los Angeles, 8) Paris, 9) Berlin, and 10) Dublin.
In the dynamic cities of Asia and Latin America, where the Experiences offer is even newer, architecture Experiences have been one hallmark of our growth. A recent exclusive Experience in Tokyo, hosted by world-famous architect Kengo Kuma, included a behind-the-scenes visit to Kengo's New National Stadium under construction for the 2020 Tokyo Olympics. Kengo himself recommended a series of architecture-themed Experiences for guests, including in Brasilia, Shanghai and Tokyo.
$25K
average annual earnings for creative Experience hosts who host about 15 times/month
55%
of creative Experience hosts are women
Globally, the average annual earnings for a creative Experience host who hosts twice a week is $9,000, while the average annual earnings for creative Experience hosts who host more frequently, at 15 times per month, is upwards of $25,000.
Reflecting UNESCO's observation about the inclusivity of the creative sector, globally, 55 percent of creative Experience hosts are women, and 7 percent of creative Experience hosts are seniors.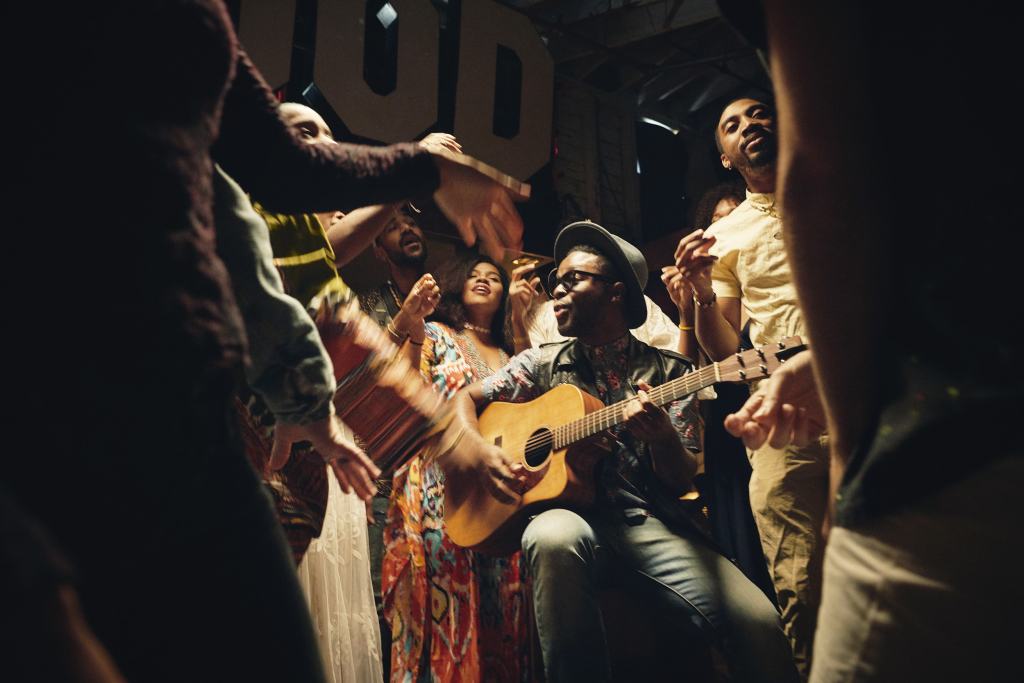 A city's music scene is one of its cultural treasures, but again, travelers rarely get to concerts. Airbnb Concerts connect local artists with travelers from all around the world in intimate spaces which become part of the experience: wine cellars, iconic recording studios and cathedrals. For example, Theo and Jannine's Hidden Jazz Club Experience established inside a repurposed shipping container in London's Brixton neighborhood, is one of our most popular Experiences of all. Concert audiences are usually smaller than 50, and the average Concert audience is about 50-percent local.
20K
projected concerts to be hosted by the Airbnb community by the end of 2018
83%
of frequent US concert-goers say they're more likely to find artists they like in a small venue
We believe that intimate concerts like these are the future of music and the Airbnb community is on track to host 20,000 such concerts per month by the end of 2018, with musician hosts typically earning between $150 and $1,000 per performance. In a survey conducted in April 2018 for Airbnb, 83 percent of frequent US concert-goers said they are more likely to discover a new artist they like in a small venue.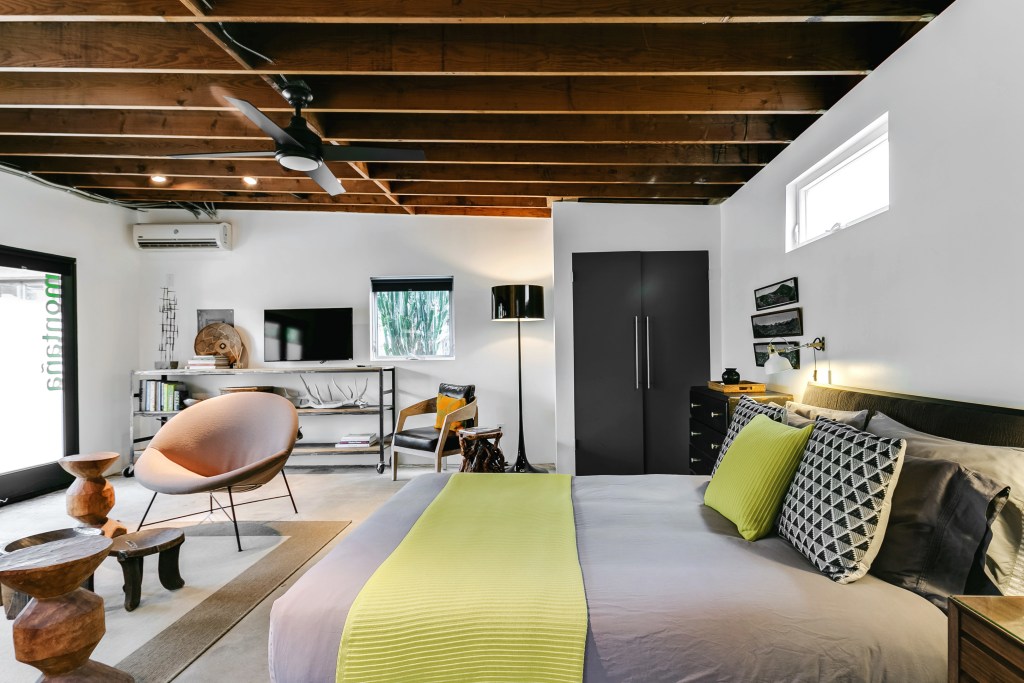 Creative hosts have always been part of Airbnb's DNA, so it's no surprise that Home hosts are eager to share the creative and cultural highlights of their cities with their guests. Globally, 75 percent of Airbnb hosts said they recommended cultural institutions to their guests in the last year, with over 50,000 unique arts and entertainment venues listed in the personal guidebooks they provide to their guests.
While Los Angeles, not surprisingly as the creative capital of the world, is also the creative capital of Airbnb, the cities with the next-highest percentages of creatives among Home hosts are a truly global group: 2) Tel Aviv, 3) New York, 4) Amsterdam, 5) Shanghai, 6) Vienna, 7) Milan, 8) Mexico City, 9) Berlin and 10) Istanbul.
75%
of Airbnb hosts said they recommended cultural institutions to their guests in the last year
>15%
of creative Home hosts in many major cities cite their Airbnb earnings as their primary source of income
In major cities across Spain, Italy and Portugal, in the Greek state of Attica (Athens) and Spain's Canary Islands, and in all of China, at least 15 percent of creative Home hosts say their Airbnb earnings are their primary source of income. In Athens, 30 percent of them do; in Barcelona, 25 percent, and in China, 17 percent.
We also see incredible diversity in the countries with the greatest percentages of creative Home hosts: China (#1) and Indonesia (#5), Israel (#2), Latin America (Mexico #3 and Argentina #7), and Europe (Netherlands #4, Austria #6, Czech Republic #8, Germany #9 and Hungary #10).
Reflecting UNESCO's observation about the inclusivity of the creative sector, two thirds of creative hosts who share their homes on Airbnb are women; one in five creative Home hosts are seniors.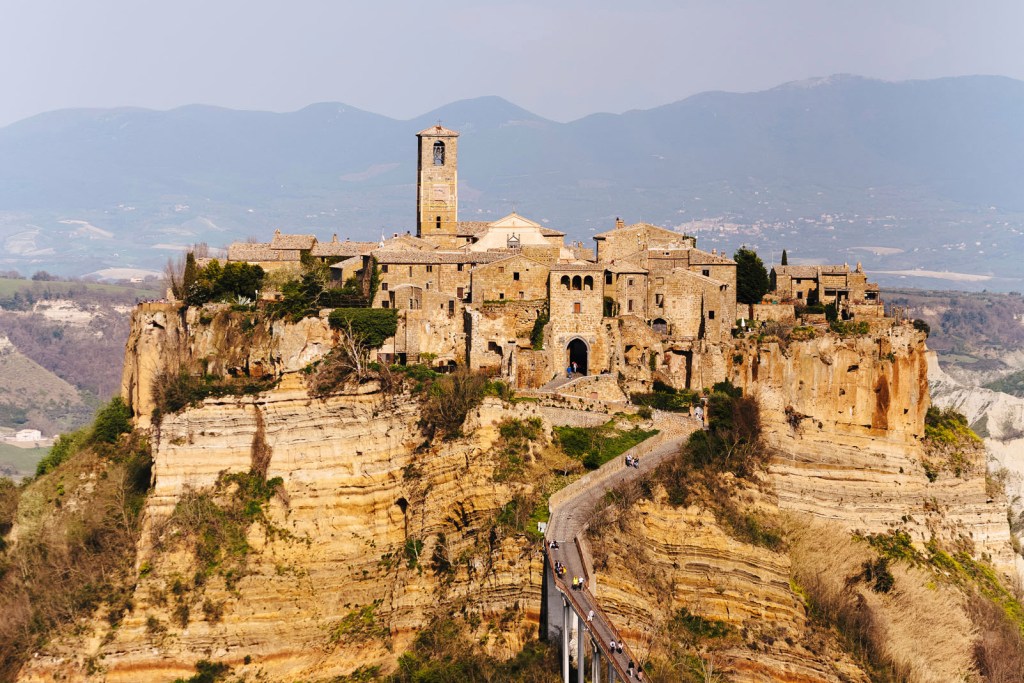 Airbnb helps drive tourism to new and diverse destinations, including local communities that otherwise have not benefited from tourism, or are in special need of the economic boost that tourism can provide—and cultural institutions within those communities. Globally, 72 percent of Airbnb guests visited such institutions in 2017, according to Airbnb's latest annual surveys of hosts and guests. As a creative company with a natural host base in the global creative community, some of our most inspired partnerships with local governments support local arts and culture. Among them:
Casa d'Artista: After the Italian Ministry of Culture declared 2017 the year of Borghi ("small village") to help promote travel beyond Italy's cities, Airbnb designed a supportive Small Villages campaign. In the tiny village of Civita di Bagnoregio, we worked with Civita's Mayor to transform one of its historic buildings into an artists' colony and Airbnb listing. Casa d'Artista became the first public building to be offered through the Airbnb platform, with revenue from bookings supporting the building's maintenance and other local preservation projects.
Yoshino Cedar House: Another Airbnb effort to support local craftsmanship and local communities, the Yoshino Cedar House in the mountain village of Yoshino, Japan was constructed in collaboration with the village and well-known Tokyo-based architect Go Hasegawa using traditional design techniques and local materials. The listing is managed by the Yoshino community, which is supported through the proceeds.
Grassroots music in London: One third of London's music venues have closed in the past decade, with many others at risk, according to data from the Music Venue Trust. In support of Mayor Sadiq Khan's campaign to revive the city's grassroots music scene, Airbnb Concerts joined with community-driven music platform Little Concert to offer 11 performances by emerging musicians, particularly women musicians. The historic debut featured British musician Jae Bird as the first performer ever to hold a concert inside the North Tower of London's iconic Tower Bridge.
Taxes for the arts: In a few places, tax partnerships between Airbnb and local governments yield revenue to support the arts. In Miami-Dade County, a portion of tourist development taxes collected and remitted by Airbnb goes to the County Department of Cultural Affairs. In Eugene, Oregon, a portion of the city tax helps support operations for the Hult Center for the Performing Arts. And in our home city of San Francisco, we are supporting a ballot measure being voted on this month which would, if adopted, funnel a portion of tourism taxes to the city's arts scene.
Puerto Rico: In May 2018, Puerto Rico Governor Ricardo Rosselló and Airbnb Co-Founder, CEO and Head of Community Brian Chesky announced a new partnership to drive tourism to Puerto Rico and support the island as it rebuilds after Hurricane Maria. Knowing how critical a vibrant arts community is for attracting tourism, Airbnb donated fees from trips to Puerto Rico this summer to the Flamboyan Foundations' Arts Fund started by Hamilton creator Lin-Manuel Miranda to ensure that the rebuilding of Puerto Rico includes the nurturing of the island's arts and culture.
*Based on internal Airbnb data from the latest Airbnb Community Compact survey, in which over 130,000 hosts and guests around the world who used the Airbnb platform in 2017 responded. Hosts reported their employment industry, which was used to estimate the percent of hosts who work in the creative industry, and also reported how they use their Airbnb hosting income. Experiences data as of September 1, 2018. Creative Experiences are defined as Experiences in the arts, entertainment, fashion or music categories.
The Airbnb Press Room is aimed at journalists. All Homes and Experiences referenced on the Airbnb Press Room are intended purely to inspire and illustrate. Airbnb does not recommend or endorse specific Home or Experience listings on the Airbnb platform.