Airbnb and Bumble Couple Up to Offer Date Ideas for Valentine's Day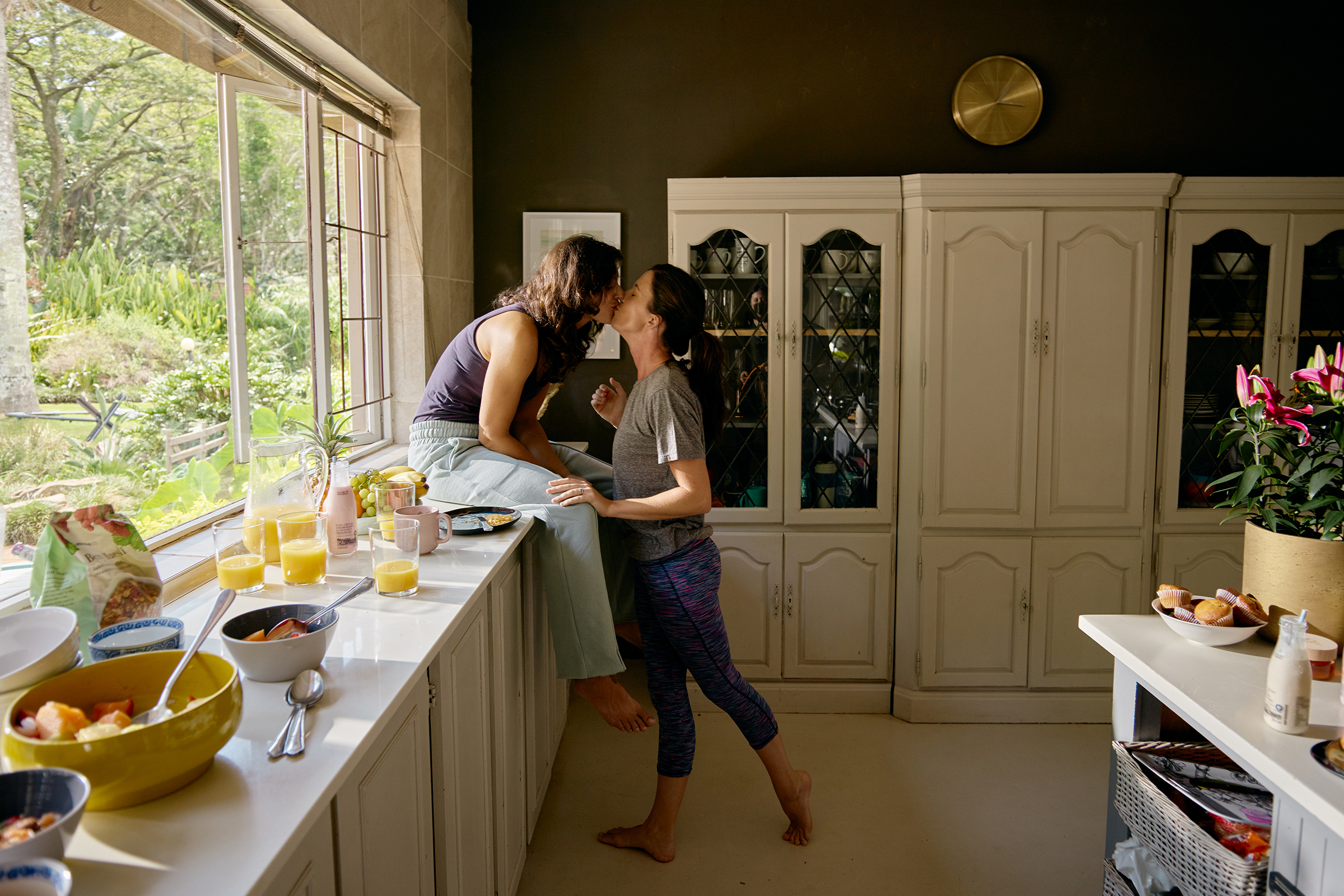 Airbnb and Bumble have joined forces this Valentine's Day to do things a little bit differently this year. This partnership builds on a recent study* by the women-first social networking app that found more than 90% of Aussie daters are mystified about how to handle the most romantic night of the year.
To solve the conundrum, Bumble and Airbnb have released a list of Airbnb experiences across Australia that strike the right note for a date with a potential Valentine. The list includes everything from surfing and kayaking lessons to laneway running tours, given the survey also found almost one in three Aussie daters rank 'active dates' as their favourite type of dating experience. Other experiences include:
Stargazing tour (Wentworth Falls, NSW)
Make Vietnamese food with a chef (Marrickville, NSW)
Art Class at Yarra Glen (Melbourne, VIC)
Luxury sail to the world's deadliest island (Perth, WA)
Wine tasting tour of the Adelaide Hills (Adelaide, SA)
*You can view the full Bumble approved wishlist here
Also in the list is the 'Great Ocean Road, Otways and 12 Apostles' tour that takes guests on a journey along Victoria's spectacular Surf Coast. Richard Nutt, who hosts the Airbnb Experience, has the nickname of Australia's most romantic tour guide as he's witnessed more than 20 couples get engaged while on his tour.
Richard said: "It's no surprise so many couples have gotten engaged while embarking on my Airbnb Experience as it's all about soaking up breathtaking views away from the crowds. Over the years it's been a real pleasure to see so many life changing moments take place during my tours and I look forward to witnessing many more proposals with one of the most beautiful stretches of coastlines in the world as a backdrop."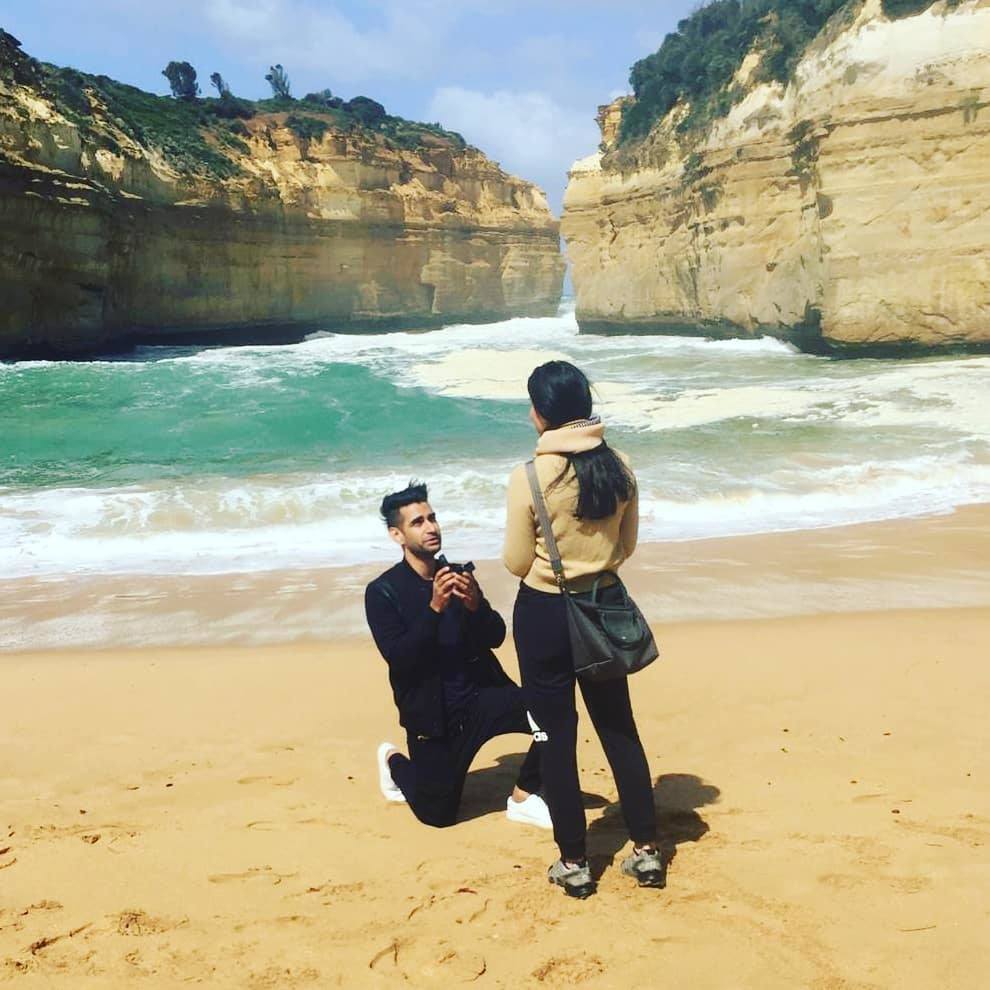 Airbnb Experiences guest Ramil proposed to his girlfriend Linda along Victoria's Great Ocean Road during one of Richard's tours. Source: TripFit Adventures
For those who would rather date virtually, Airbnb has also released a collection of Bumble-approved Online Experiences that aim to excite romantics eager to scratch their international travel itch in the age of Covid. These Online Experiences range from an interactive games night at the Louvre Museum in Paris to a hidden jazz club with live performances from Spanish musicians. These experiences will be accessible to book by visiting airbnb.com/love. Additional Online Experiences within the Bumble collection include:
An Irishman's Guide to Irish Whiskey (Galway, Ireland)
Gypsy Flamenco Fiesta & Dance Lesson (Seville, Spain)
Aurora Hunting in Iceland (Reykjavík, Iceland)
African Cuisine In Quarantine (Caledonia, United States)
Explore the Wines and Wellness of Italy (Toronto, Canada)
"As social distancing restrictions continue to ease across Australia, Valentine's Day signifies the return to IRL dating for many Bumble users," said Lucille McCart, Associate Director, APAC, PR & Communications at Bumble said.
In Australia over 20% of people on Bumble are "new dawn daters" – those who are single after experiencing a breakup during the peak of the pandemic. The recent survey found that 82% of
Australians don't think gender matters when it comes to suggesting where to go or what to do on a date.
"If this is your first Valentine's Day being single don't be afraid to make the first move and invite a match on one of these Bumble-approved experiences. We know that 90% of people aren't sure what to do for Valentine's Day, so this makes it easy to skip any awkward conversations or agonising brainstorming over how to spend the day. Plus, they are fun experiences that will be far more memorable than dinner and a movie or a visit to the local pub!" McCart said.
Additional highlights from the Bumble survey include:
When asked how many dates is acceptable before going on a Valentine's Day date, 33% said first date, 24% said 1 or 2, 26% said 3 or 4, and 16% said 5+ dates
Under normal circumstances, the top five favourite date experiences for Australian Bumble users are:

Coffee date (64%)
Drinks or cocktails (54%)
Meal out (52%)
Active date (26%)
Game-based activities (22%)

39% of people would love someone to do something romantic for them
25% don't make plans on Valentine's Day but love gestures of love
67% of people feel Valentine's Day will be different this year because of the impact of covid
31% of people hope to go on a date this Valentine's Day, whether IRL or virtual, with 40% unsure
From February 1 to February 15, Aussies will have access to an exclusive discount of 20%, which will apply to any Online Experience booked before May 2021. Upon finding the Airbnb profile within Bumble Date, users can swipe right to receive the unique code.
Airbnb Experiences are one-of-a-kind activities hosted by inspiring local experts. They go beyond typical tours or classes by immersing guests in a host's unique world. Online experiences can be hosted from anywhere through video, and in-person experiences are hosted on location.
Notes to Editors:
*Bumble in-app survey in January 2021 to 1,033 people across Australia