Learn hip hop dance with Real Housewives of Melbourne star Jackie Gillies, go behind-the-scenes at the MCG with four-time premiership player Jarryd Roughead, unleash your inner glam with beauty and fashion stylist Nadia Bartel, and explore Melbourne's vibrant​ ​food​ ​scene​ ​on a back street tour with​ ​chef​ ​and​ ​restaurateur​ ​Andrew​ ​McConnell.
Airbnb today brings Trips to Melbourne, making it easier for entrepreneurial Melburnians to share their passions and interests with people from around the world, by enabling people-powered Experiences to be listed alongside the thousands of homes already available to book through the home-sharing platform.
As part of its drive to deliver a global end-to-end travel platform, travellers and locals can now choose from more than 60 Melbourne-based activities or 'Experiences' designed and led by local experts. Experiences on offer in Melbourne include; enjoying the tastes and aromas of neighbourhood food and coffee with a connoisseur, exploring the hidden laneways and street art in the heart of the city, or going hiking in search of a troop of kangaroos within a forest reserve.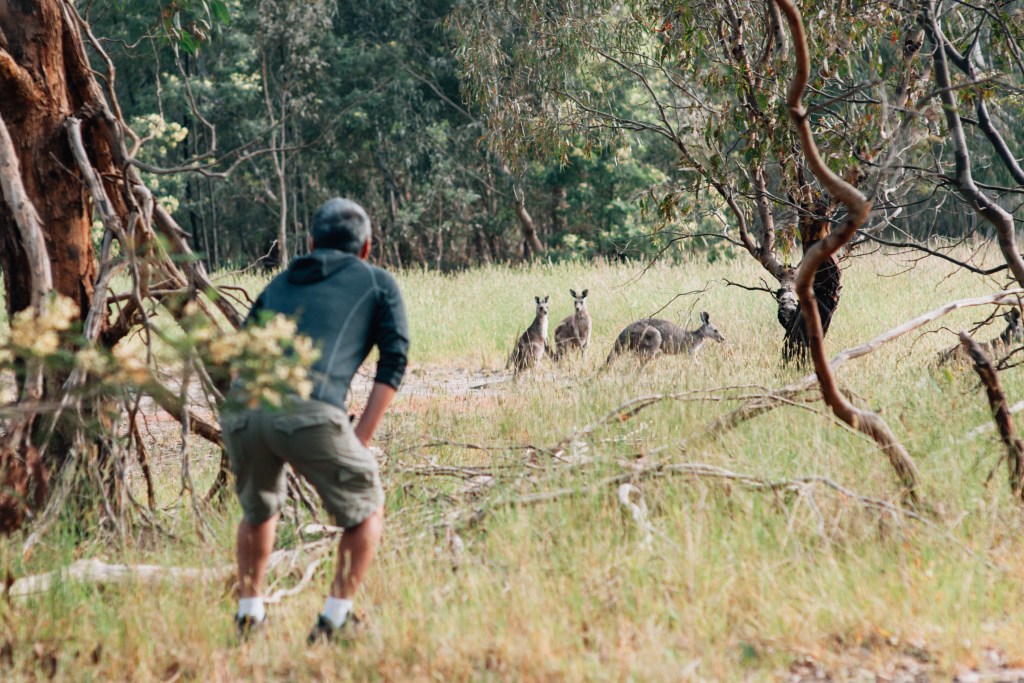 Social Impact Experiences give Airbnb guests a chance to learn more about the causes our celebrity hosts are passionate about. Airbnb waives all fees, and 100% of the funds collected from guests goes to the charitable organisation.
The Experiences include; a guided tour of the iconic MCG   with four-time premiership footy player Jarryd Roughead who will kit you out with your very own pair of Asics boots, joining Real Housewives of Melbourne star Jackie Gillies at her favourite hip hop class followed by a tequila tasting, getting a personal make-up session from fashion blogger Nadia Bartel, and exploring the culinary delights of the city with chef Andrew McConnell.
"Airbnb Experiences unlock the true character of a city by connecting people to local hosts and their passions. Airbnb travellers visiting Melbourne can now immerse themselves in the unique food, fashion, culture and sports for which the city is renowned.

"For local Melburnians, Experiences are a great way for people to rediscover their own city — new things to do and meet new people. It also gives people an opportunity to participate in and contribute to local tourism, while making extra money from their interests and passions."

Airbnb co-founder and Chief Product Officer, Joe Gebbia
Highlights of the new Experiences on offer include:
Melbourne's Best Cafes and Coffee Tour – 

find out why Melbourne's cafes are considered the world's best for coffee, food and design as you sample some of the city's award winning cafes and coffee roasters, including Higher Ground, Top Paddock, The Kettle Black, Square One Coffee Roasters and Market Lane.

Ultimate Farmer's Market & Picnic 

– Visit some of Melbourne's best markets, talk directly to farmers, learn about their produce, farming practices and sample some of the fine foods.

Vintage Clothes Shopping 

 – Meet at the iconic Flinders Street Station before embarking on a walking tour through Melbourne's best hidden vintage clothing shops, famous graffiti alleyways and European-style lanes.

Kangaroos Quest in Melbourne

 – Go hiking in search of a troop of kangaroos within a forest reserve in the middle of the city's north eastern suburbs.

Insider's Melbourne Music Scene

 – From the CBD's laneway watering-holes to Fitzroy's rock and jazz bars, Northcote's acoustic, folk and gypsy flavours, and Brunswick's pubs and warehouse parties, explore your musical tastes with a Melbourne insider.
To learn more about Airbnb Experiences or to sign up as a host visit   airbnb.com.au/host/experiences.