With Father's Day and spring time right around the corner, and the Australian summer holidays only a few short months away, now is a perfect time to hatch your family travel plan to relax and unwind with your loved ones.
Whether it's a family road trip down the coast, gathering the extended family for a getaway filled with BBQs, belly flops and backyard cricket, or jet-setting to some of Australia's favourite international holiday destinations, Airbnb has you covered for your family travel accommodation needs.
With more than 4 million listings on Airbnb worldwide, guests are increasingly turning to Airbnb to plan their next family holiday. This year, Airbnb has seen a 121% spike in the number of wishlists containing the word "family" created by Airbnb users in Australia and New Zealand.
According to a recent survey by Airbnb, WiFi (64%) and pools/hot tubs (49%) are among the top amenities family travellers look for when deciding on where to stay for a family holiday, and 2 in 5 (40%) also noted they look for homes that include a kitchen.
Dads are getting a say when it comes to travel planning, with 42% saying they typically plan their family holidays. To help plan your next family trip, Airbnb co-founder and father of two, Nathan Blecharczyk has teamed up with Australian radio personality and father of two, Michael 'Wippa' Wipfli to offer their insider tips for making the most of family time, and creating memorable moments while travelling.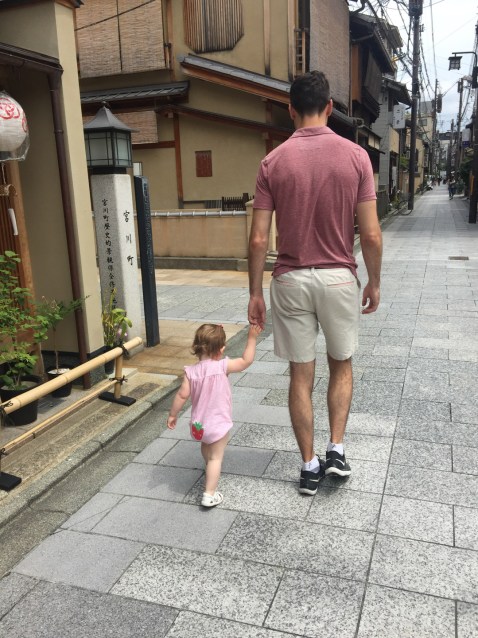 Pre-Adventure Planning  
Nathan
Be upfront and specific on your needs when it comes to booking an Airbnb. I ask the host for specific needs for my family – washer/dryer, a crib – to ensure a hassle-free stay and to maintain some normalcy.  And don't forget to use the family-friendly search option – 70% of our homes globally are family friendly.
Be creative in your searches! Airbnb offers all kinds of accommodations – treehouses, castles, private islands, urban farms, beach rentals and much more.
Wippa
As a father of two young boys my needs, sorry, our needs are things like waterslides, muddy puddles and Monster truck tracks. Some subcategories can be hard to find so I negotiate with my wife Lisa and we'll consider her suggestions like an indoor fireplace and gym. Or Pizza oven. Please.
When it comes to searching for places to stay on Airbnb I go straight to the map. There I can see where the popular spots are, where the unique off the track spots are, and depending on where you're looking, how close you are to the beach. Sometimes I'm amazing at finding where accommodation actually exists. In fact, I have issued a challenge to Airbnb to organise a night's accommodation in the torch of the Stature of Liberty. I promised it to the kids. Keep me up to date on that one please.
While On Holiday
Nathan
Instead of trolling through review sites, ask your host for local recommendations – from restaurants or where to get the freshest produce to cook your own meals, to playgrounds, or even babysitters!
Unpack as soon as you arrive. I consider each Airbnb I visit to be my home for the time I'm there and like to feel like I'm not living out of a suitcase.
Wippa
Make yourself at home and live like a local. Introduce yourself to the bloke in the coffee shop, shake the hand of the girl in the chemist, let them know you're new to the area. They don't need to know you're only there for 3 nights. And if you really want to settle in, on the last night I like to have everyone I've met, if only just for a couple of days, round to the house for dinner. Friends for life not just a summer or a spring.
It's important to let the family also know that this is your holiday as well. I have a Hawaiian shirt that I take on holidays. But It's more than just a shirt, it's a symbol of change. It's saying to the family, everything I normally do at home; helping out, dinner, dishes… I won't be doing right now, don't even ask me when I'm wearing this shirt. I'm onto my 5th shirt, I don't know why they keep disappearing.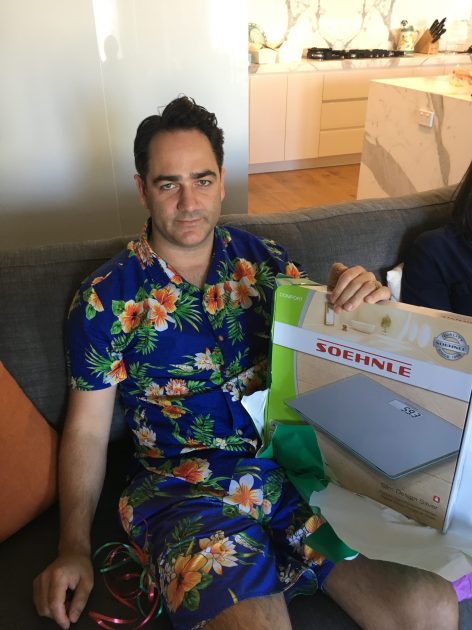 Back To Reality
Nathan
Be sure to write reviews of your Airbnb experience. Families can get to know their host by filtering through detailed profiles and confirmed reviews, ensuring safety and satisfaction.
Wippa
The only great thing about facing reality and returning to real life is telling everyone how great your holiday has been. And then of course planning your next trip. I'm the guy when someone says "how was your trip?" that expects your full attention for the 3 hours. You'll be sorry you asked.
Best Family Vacation Memories & What Next?
Nathan
Some of our best family  vacation memories have come from experiences that are truly unique to that area. Whether it be buying fresh bread, eggs and milk daily with the locals from a little truck on the Swiss mountainside right outside our adorable Airbnb or staying like royalty in a castle in Scotland, the memories of these experiences are like no others in the world.
Wippa
Our family holidays were always made out to sound better than they really were. For example I remember one trip to Port Stephens, Nelson Bay, NSW. Pre-trip- Dad: "We've booked the Penthouse…only the best, and if you think that's good, wait till you see the Superyacht we're going on as well." Reality: accommodation was the top floor of a 60's red brick apartment block without a lift and the Superyacht was a 4 hour fishing charter. But we had a goodish time.
I'll be honest, winter in Australia can be challenging and as it happens, I've just found a place in Tuscany and, what a coincidence there's a pizza making experience you can do just around the corner from the accommodation. But that's not all, you can also do the "Perfect Pasta" course as well. The ultimate blow out tour of Tuscany. Book me in.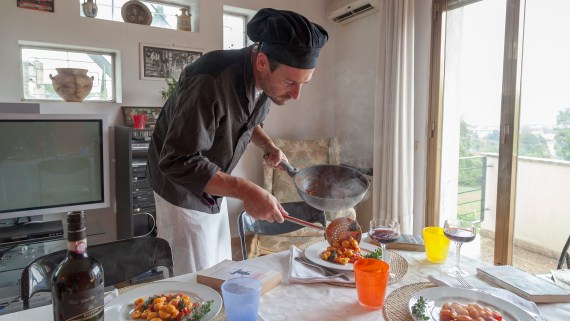 About Nathan Blecharczyk
Blecharczyk is the co-founder and Chief Strategy Officer at Airbnb, a trusted community marketplace that connects people with unique accommodations in more than 65,000 cities and 191+ countries with 4 million listings and more than 200 million total guest arrivals all-time. He believes vacations are the memories that we as adults remember from our childhood, and the way you form lasting connections with your family. As a guest, Blecharczyk has stayed in hundreds of homes with his family (using Airbnb, of course!) and is also a host in San Francisco, where he lives with his wife and two children.
About Michael 'Wippa' Wipfli
Michael 'Wippa' Wipfli sits alongside Ryan 'Fitzy' Fitzgerald every morning on Nova 96.9 in Sydney. You will also hear the boys nationally from 6pm to 7pm. Working in radio, Wippa has found a platform to live out everything he's ever dreamed of including making it in to the Guinness Book of Records through engineering the world's biggest catapult (The Bob-Katterpult), which launched a Volkswagen the greatest distance. A closet rock star, Wippa shares his musical talent with Fitzy through their parodies which lead to the creation of Barry the Parody Bear, a bear that sings Fitzy & Wippa's parodies, which raised $100,000 for charity and won them an Australian Commercial Radio Award in 2015. When he's not broadcasting from the top of the Sydney Harbour Bridge or creating TV shows for Network Ten including On the Couch with Wippa and Up Reasonably Late with Fitzy & Wippa, Wippa spends his time with his wife Lisa and their two sons Theodore and Jack.