Powerhouse of Pastry Anna Polyviou Hosts Online Cooking Experiences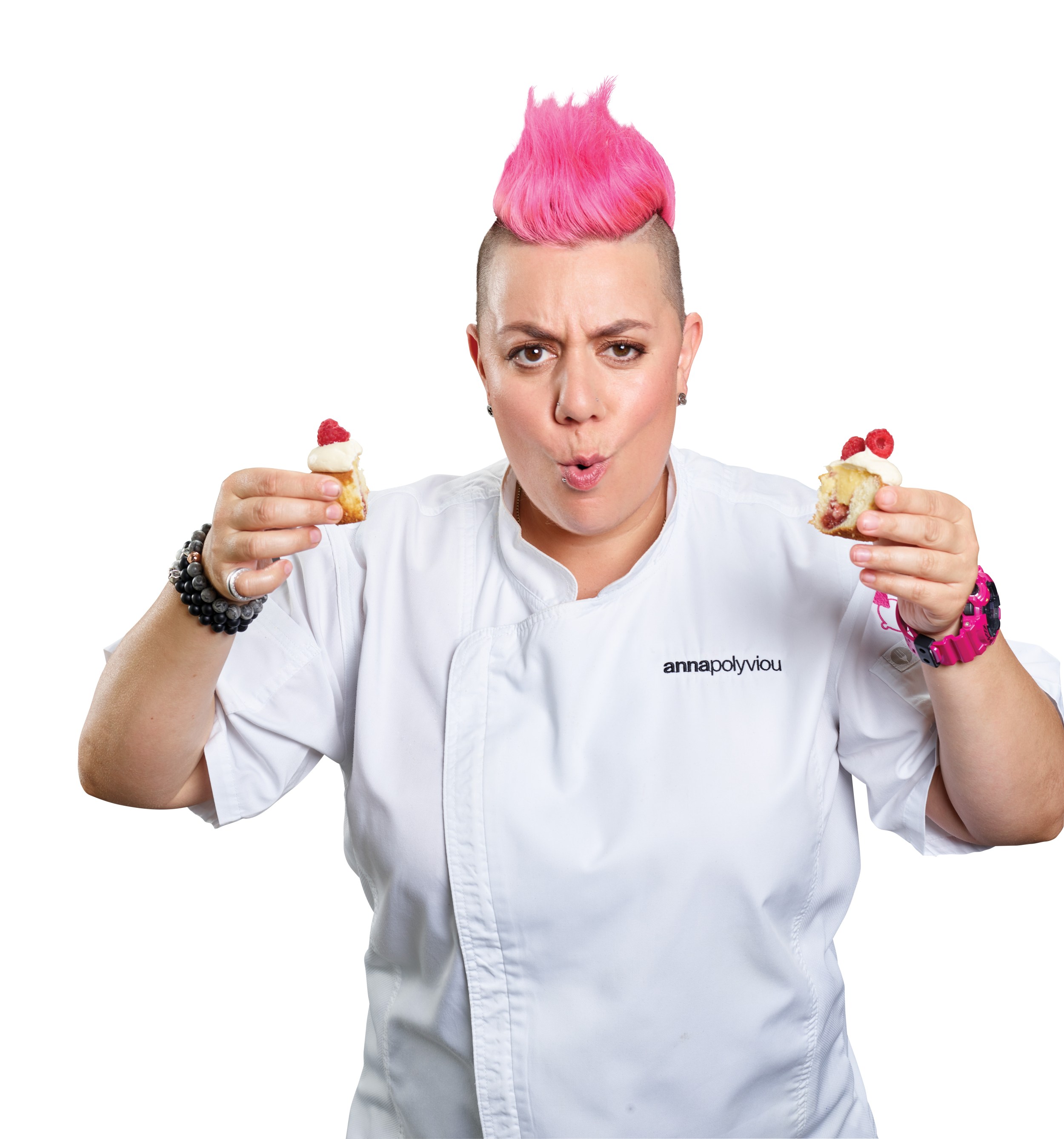 As the festive season approaches with Halloween kicking off this month, Airbnb welcomes renowned Aussie pastry chef, Anna Polyviou, to its Online Experiences platform to teach even the most novice of bakers how to become dessert aficionados.
From ghost-like cupcakes, to traditional Australian pavlova and elaborately decorated gingerbread homes, the 'powerhouse of pastry' will offer Aussie fans a themed Online Experience each month from October to December. The family-friendly and fully interactive masterclasses with Anna are now available to book on Airbnb Online Experiences from $80 per person. 
Anna Polyviou said she's excited to share her unique approach to cooking this festive season.
"As a regular traveller, I've long been a huge fan of Airbnb, so when they approached me about hosting a series of Online Experiences, I jumped at the opportunity. I love the idea of sharing my passion for all things sweet with a global audience in a format that's live and super interactive – we're going to party in the kitchen creating sweet fun treats!"
Whether you've discovered a new found love of baking during lockdown or want a virtual experience you can share with loved ones from afar, Anna's Online Experiences are the perfect way to master new culinary skills and most importantly, have some fun.
Susan Wheeldon, Airbnb's Country Manager for Australia and New Zealand, said she was delighted Anna would be joining many other Australians hosting Online Experiences.
"For countless Aussies, 2020 has definitely become the year of the home baker. And after having a crack at sourdough and all manner of sugary treats, many of us are looking to further challenge ourselves and try our hand at something new.
"Anna is renowned for her elaborate high teas and sugary installations and as a mum of two young daughters, I'm pretty excited to learn her baking secrets. Online Experiences also allow people to connect in fun new ways and share in something novel and fresh with both others from around the world and private groups of their own friends and family. It's one of the things that has made Online Experiences so popular and one of our fastest growing products ever." – (link to S1 narrative here)
Halloween Spooky Bloody Brain Ghost Witch Cupcakes – October Bookings
Sunday, 18th October at 9.00am
Monday, 26th October at 9.00am
ADDITIONAL DATES:
Ozzie Marshmallow Pavlova – November Bookings
Monday 9th November at 9.00am
Sunday 22nd November at 9.00am
Lolli-Bag Gingerbread House with Eggs Australia – December Bookings
Monday 7th December at 9.00am
Monday 14th December at 9.00am
Anna can also host private groups of any size, up to 30 guests.
Private group rates start at $444.