Airbnb-on-sea! Airbnb reveals top trending UK seaside destinations for 2023
Key Takeaways
Allerdale, Flintshire and Blackpool top the list of trending UK seaside destinations for Brits for 2023
The trending list also features Southend-on-Sea, Portsmouth, Barrow-in-Furness, and Hartlepool
Hosts in Blackpool collectively earned more than £6 million last year, while typical Hosts in Portsmouth earned over £6,000 on average each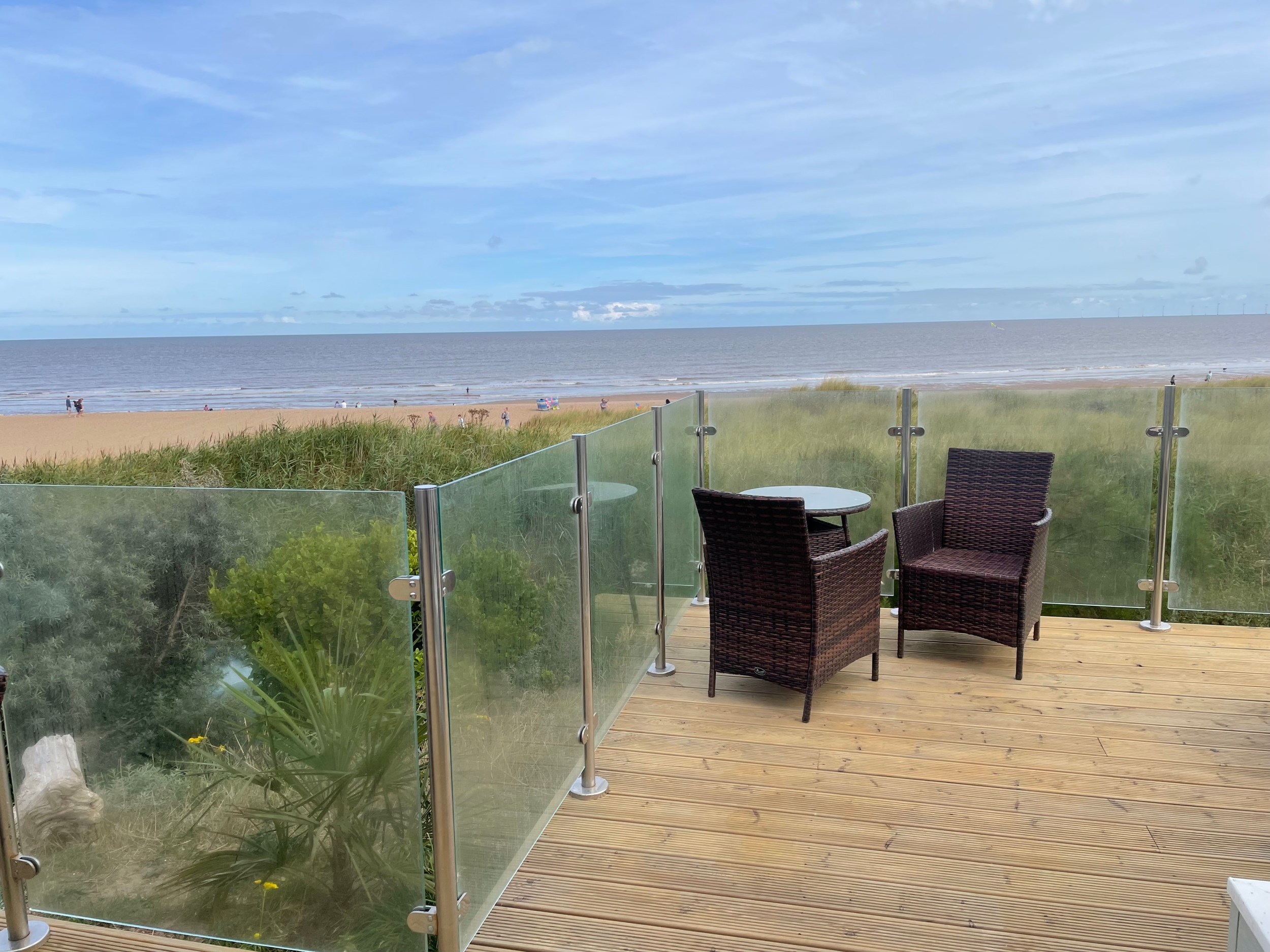 Key Takeaways
Allerdale, Flintshire and Blackpool top the list of trending UK seaside destinations for Brits for 2023
The trending list also features Southend-on-Sea, Portsmouth, Barrow-in-Furness, and Hartlepool
Hosts in Blackpool collectively earned more than £6 million last year, while typical Hosts in Portsmouth earned over £6,000 on average each
With schools about to break up for the summer holidays, Airbnb reveals the top trending seaside destinations in the UK this summer, with Allerdale in Cumbria topping the list.
The North West of England is experiencing a renaissance in domestic tourism, with Cumbrian destinations Allerdale, Barrow-in-Furness and Copeland, as well as Lancashire's Blackpool all trending.
Picturesque Welsh destinations continue to attract staycationers from across the UK, with Flintshire among the top ten. English waterfront cities Southend-on-Sea and Portsmouth also feature, while East Scotland's Angus has also proven a hugely popular destination for coastal travellers.
These trending UK seaside destinations highlight that some Brits are opting to explore the spectacular scenery on their doorsteps instead of going abroad. Opting for money savvy, sustainable ways to holiday at home, Brits are favouring the nostalgic pleasures of fish and chips, rock pooling and ice cream vans this year.
Airbnb's top trending UK seaside destinations for 2023 (1)
Allerdale, England
Flintshire, Wales
Blackpool, England
Barrow-in-Furness, England
East Lindsey, England
Southend-on-Sea, England
Angus, Scotland
Copeland, England
Portsmouth, England
Hartlepool, England
The list reveals the up-and-coming hotspots this summer for families, friends, couples and solo travellers alike. Families with younger children looking to enjoy some traditional fairground games are heading to Blackpool with its iconic pier, while holidaymakers wanting to immerse themselves in history on their beachside trip are looking to Portsmouth and its Historic Dockyard and naval base.
From a home in the heart of South Sea with unbeatable sea views and scenic esplanade strolls, to a traditional Cumbrian cottage on the edges of the English Coast Path, there's seaside stays across the UK welcoming travellers with open arms this Summer. To inspire travellers on their upcoming adventures, a wishlist of Homes available at Airbnb's trending seaside destinations can be found here.
"Brits are continuing to appreciate what's on their doorstep this year and returning to the Great British seaside destinations. We're also seeing people travelling to lesser-known parts of the country, with holiday makers seeking unique experiences along untrodden paths.
"As coastal areas across the UK are returning to their roots, catering for a lively summer season as they used to generations ago, Hosts on Airbnb are also creating valuable income streams for themselves and their communities. Now is a great time for anyone curious about Hosting to offer a home away from home and take advantage of the bustling summer months to make some extra income."

Amanda Cupples, General Manager for Northern Europe at Airbnb
​​UK Hosts on Airbnb collectively earned more than £2.2 billion last year (2) – £849 million of which was over the summer months (3) – with the typical Host earning just over £6,000. The typical income of £6,000 (4) represents approximately two months of pay for the median UK household (5). For the trending seaside destinations, Copeland was one of the areas with the highest annual Host earnings, sitting at a comfortable £8,144 for the average Host. Meanwhile, lesser known Welsh destination, Flintshire, saw typical Hosts earn almost £6,000 worth of additional annual income as tourism dispersal continues. Classic holiday hotspots such as Blackpool saw collective Host earnings of over £6 million in 2022, though East Lindsey also saw an economic spike with total Host earnings topping £4 million last year.
As guests soak up the best of the UK's coastlines, Airbnb has partnered with Neighbourhood Watch to produce guides on how travellers can respect the country's favourite seaside towns.
For anyone now interested in hosting this summer, there is still time: New listings that were activated and booked in Q1 2022 are getting booked faster compared to a year ago and prospective Hosts can learn more about how much they could earn by sharing their space on Airbnb through the What's My Place Worth tool. The interactive tool computes the estimated income based on geography, type of listing, and also uses prior Airbnb booking data in the area. For more information, visit Airbnb.com/host.