Houzz and Airbnb reveal top remote working trends
Key Takeaways
Houzz has teamed up with Airbnb to share insight on where people are looking to work remotely and what people want from a remote workspace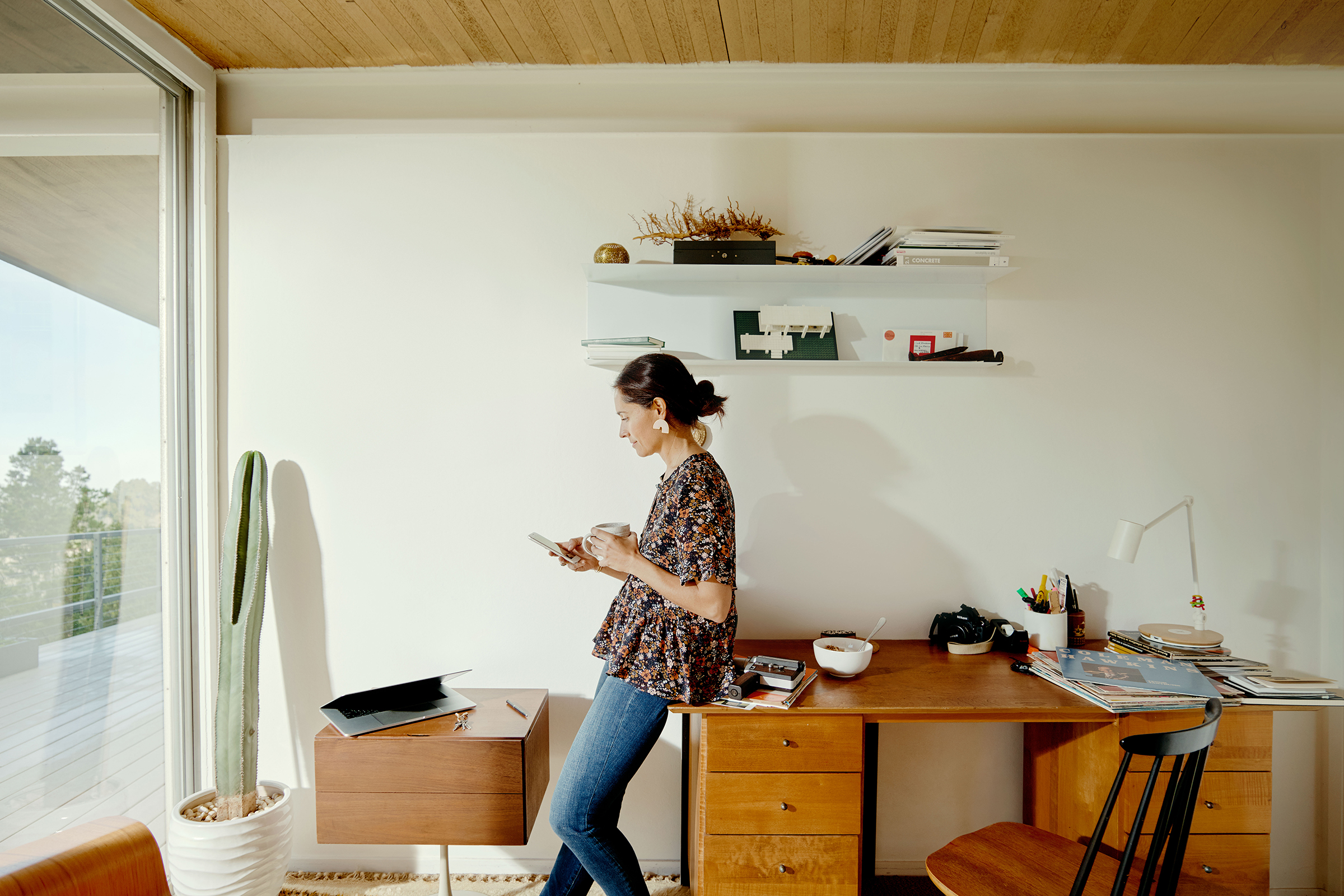 Key Takeaways
Houzz has teamed up with Airbnb to share insight on where people are looking to work remotely and what people want from a remote workspace
Millions of people are now more flexible about where they live and work. As a result, they're travelling to thousands of towns and cities, staying for weeks, months, or even entire seasons at a time. Leading home renovation and design platform Houzz has teamed up with Airbnb to share insight on where people are looking to work remotely and what people want from a remote workspace.
About one in five guests globally reported using Airbnb to work remotely while travelling in 2021 — a trend that has continued into 2022, with long-term stays at an all-time high, more than doubling in size from Q1 2019 to Q1 2022. Data from Airbnb also shows that long-term stays on Airbnb have increased by a third in the UK alone. These Airbnb guests are essentially "living" on Airbnb as guests have already planned stays in over 72,000 cities and towns this summer.
Following the launch of Airbnb's Live and Work Anywhere initiative, Airbnb recently announced it will partner with 20 destinations around the world to make it easier to live and work anywhere, including the Caribbean — where nights booked for long-term stays by travellers from the UK approximately doubled between 2019 and 2021 — Cape Town and the Canary Islands.
According to Airbnb data, Lisbon is one of the most popular destinations for long-term stays booked on Airbnb, followed by Dubai — with both destinations partnering with Airbnb to support remote working. In the UK, Bristol, Birmingham and Manchester, Glasgow and Liverpool also feature in the top destinations for long-term stays on Airbnb.
Houzz polled its global community to find out what makes for the perfect remote working space. When asked about the most important element, more than two in five chose 'a private space within the home where I can be away from others' (43 percent). The desk set-up is also key, with more than a third choosing 'a comfortable desk and chair' as the most important factor (34 percent). And for the design-savvy, 'a beautifully designed space' and 'great lighting' are top features (10 and 7 percent, respectively).
Based on these insights, Houzz.co.uk Editor, Victoria Harrison shares tips from Houzz's community of home pros, to create the perfect home office for digital nomads:
Closed-door policy: Having access to a private space to work from is a priority for workers, according to Houzz data. Ensuring a space has a door, whether it's standard, pocket, sliding or bifold, helps alleviate distractions, letting guests focus on work.
Hardworking desks: An ergonomic—meaning efficient and safe—arrangement of the chair and desk can help make work more comfortable and productive.
Think digital: Hiring an electrician or smart home pro can help you arrange and install everything correctly. Consider providing a variety of universal plugs or cable adaptors ready for guests to plug in and go, whatever device they're using.
Lighting essentials: Lighting designers on Houzz suggest using layers of light from multiple sources rather than a single light source, and stress the importance of fixtures being well-positioned to avoid computer screen glare.
Zoom-worthy backgrounds: Help workers wow their colleagues with a beautifully designed room. Professionals on Houzz suggest adding interest to the background of work calls with strategically placed houseplants or artwork.
"Thanks to Airbnb, I can call anywhere in the world, home. The platform taught me how to adapt my lifestyle to the culture and people I'm around. It's fun! Living this way since 2018, I've learned how important it is to use the right filters, check reviews (and Wi-Fi speed!) and I always prioritise a dedicated workspace, to support my work-life balance."

Samantha Scott, Airbnb Digital Nomad Guest
Examples of stunning Airbnbs in the UK with dedicated workspaces can be found here.
You can get inspired by photos of professionally-designed home offices here and find professional help to redesign your home to meet guests' needs here.
For anyone now interested in hosting this summer, there is still time: New listings that were activated and booked in Q1 2022 are getting booked faster compared to a year ago and prospective Hosts can learn more about how much they could earn by sharing their space on Airbnb through the What's My Place Worth tool. The interactive tool computes the estimated income based on geography, type of listing, and also uses prior Airbnb booking data in the area. For more information, visit Airbnb.com/host.