Escape on the Ultimate Fall Road Trip with Airbnb and MINI USA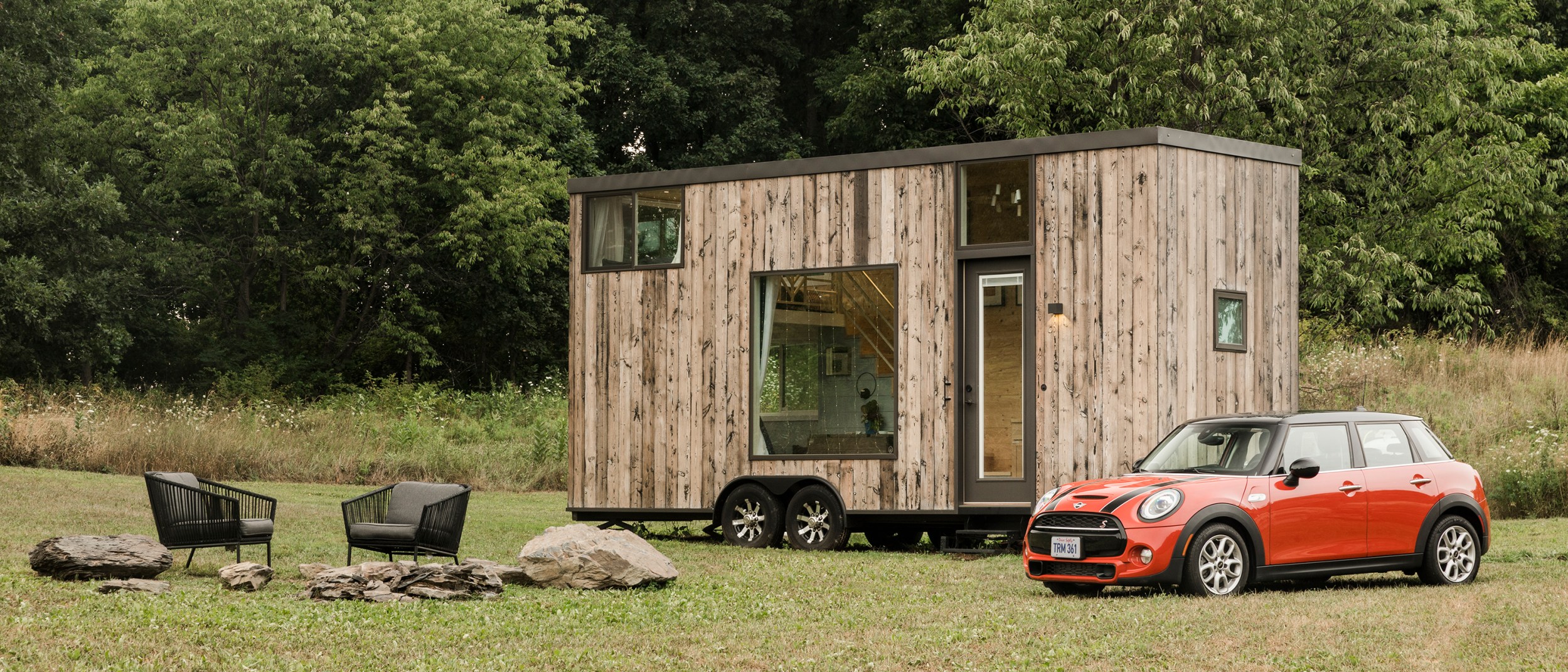 For $1 per night (plus taxes and fees), guests can book a turnkey road trip on Airbnb.
Select stays at mini homes situated outside of New York City and Los Angeles will come complete with a MINI vehicle to hit the road and explore.
The Airbnb and MINI combo will offer travelers the chance to get out and responsibly travel, inspiring exploration of the open roads close to home.
It's the little things in life that bring us happiness, which is why hosts on Airbnb are teaming up with MINI USA to offer the ultimate fall weekend getaway for New York City and Los Angeles city dwellers to social distance and explore the backroads of their state. You'll be able to enjoy both the drive and the destination as each miniature listing is perfectly matched with a MINI of similar size and fun.*
Envision yourself sitting pretty in a MINI while you enjoy all the local sights and fall foliage along the way. With sharp reflexes and go-karting handling, a MINI is the perfect way to get out and have fun behind the wheel while exploring the road less traveled along the way to your mini Airbnb.
These two pint-sized listings, which will be cleaned and prepared in accordance to Airbnb's expert-backed Enhanced Cleaning Protocol, are located just outside of New York City and Los Angeles, perfect for dream road trip scaled to fun-sized: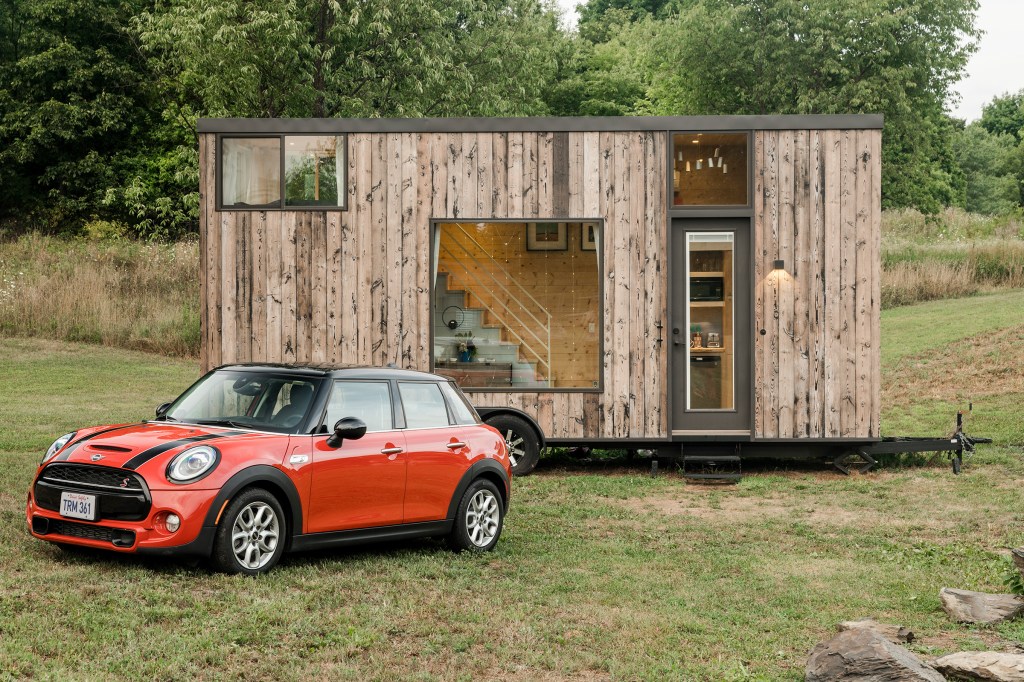 With a listing located in Marlboro, New York, the Orchard Views from a Light-Filled Tiny Home with a Fire Pit will provide New Yorkers with all the amenities they'll need to relax and unwind after a long day of exploring the nearby State Parks in your MINI Cooper S 4-door.** Host Raven is offering this three-night-stay special with check-ins available on October 16, November 6, and November 20, 2020. While in Upstate New York, explore nearby forests and farmlands, and visit the Upper Delaware Scenic & Recreational River, one of the last free-flowing rivers left in the United States.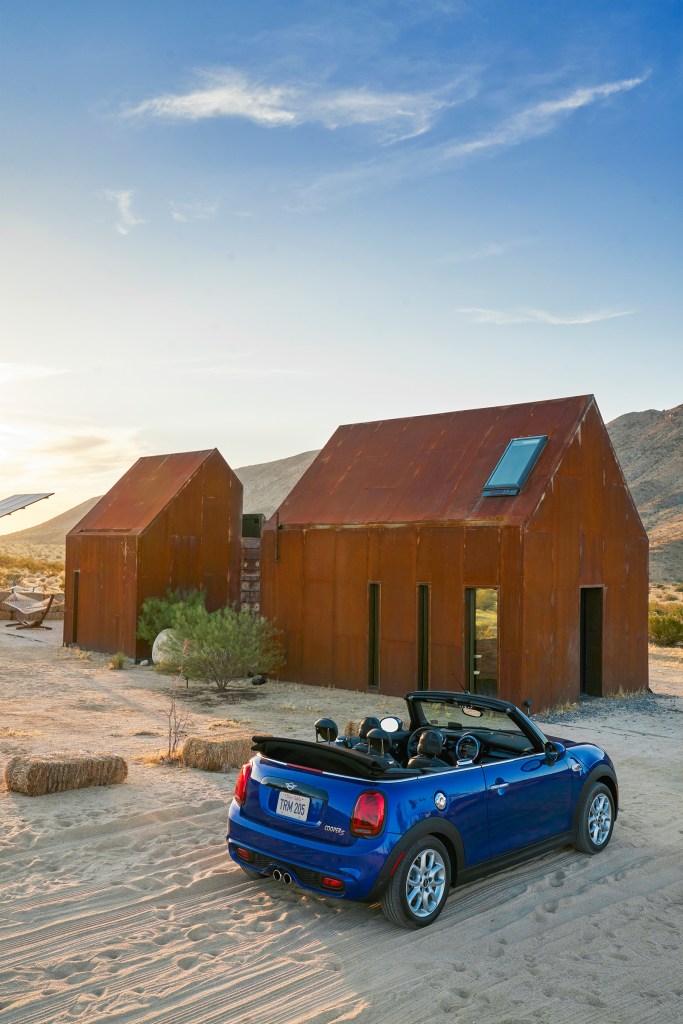 If going topless is more your style, host Hillary's Off-Grid Stargazing Cabin in Twentynine Palms, California, comes complete with a MINI Cooper Convertible.** Completely off the grid, this listing makes for the perfect little getaway from Los Angeles and will be available for three-night stays with check-ins on November 6, November 12, and December 4, 2020. Check out nearby wonders along the way, like the Mojave National Preserve that boasts stunning canyons, mountains, and mesas.
Bookings** open on September 10, 2020 at 1pm PT for selected guest stay dates*** until sold out. If you're not able to snag one of these bookings but are in need of some mini getaway inspiration, check out this roundup of tiny homes on Airbnb. If you have a tiny home and want to share it with others, click here to learn about hosting on Airbnb.
*The MINI Cooper model and color is based on availability and subject to change.
**Complete the waiver form, with terms that apply. Before requesting to book, carefully read the house rules available on the listing page.
***Dates are pre-selected and will be reflected in the Host's booking calendar.