Five Applicants Chosen from over 140,000 Hopefuls for Antarctic Sabbatical
Five passionate individuals have been selected from tens of thousands of applicants to travel to Earth's most remote continent on a first-of-its-kind scientific research mission spearheaded by Airbnb and Ocean Conservancy and led by Kirstie Jones-Williams. Hailing from Hawaii, Arizona, Norway, India and Dubai, the volunteers have been chosen from more than 140,000 applications from over 200 countries and regions around the world.
The five adventurers have a diverse range of backgrounds but they all possess a deep commitment to environmental conservation and a shared belief that the Sabbatical will impact their lives long after it concludes. The goal of the Antarctic Sabbatical is to bring greater awareness to humans' impact on the climate in one of the world's least understood and most isolated ecosystems.
On the month-long expedition in December, the citizen scientists will collect snow samples and study the extent to which microplastics have made their way to the interior of Antarctica. By understanding the impact of plastic pollution in such a remote location, it is hoped that the five volunteers will deliver insights on how we can help protect the Antarctic and the wider world.
Working tirelessly to educate students about endangered ecosystems, ecology professor Spencer, 33, from Hawaii, is excited about the Sabbatical because he feels microplastic research can give unique insights into how small, individual actions can impact environments thousands of kilometers away.
I live about 100 meters from a beach that is often empty, yet on any given day you can find hundreds of pieces of plastic, netting, microplastics, and polystyrene foam that wash onto our shores with the prevailing winds and currents. The parallels between Hawaii and Antarctica are many, and I believe that this experience will provide incredible teaching opportunities for my students, my community, and the world at large.
Rasha, 25, who works as a conservation education and outreach coordinator at Emirates Nature-WWF in Dubai, is passionate about martial arts and hiking. She is incredibly excited to leverage her diverse skillset to get the most out of the Antarctic Sabbatical.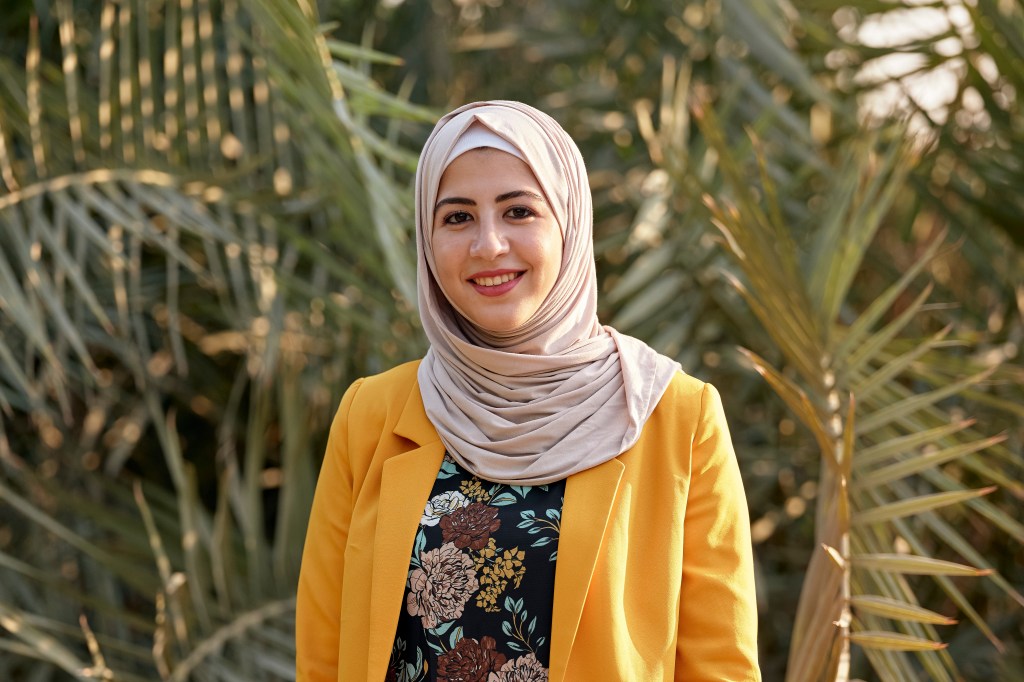 I feel that everything that I have worked for: my passion, my commitment, my efforts have all come together to prepare me for this once-in-a-life opportunity, to be able to make an even bigger change. Our planet depends on me; it depends on every single one of us.
The other three volunteers are Vivek (28) from India, Kjersti (37) from Norway and Tynthia (35) from Arizona. Vivek is a former executive with Goldman Sachs and now works in education with a focus on climate change. He is also the founder of a start-up focused on experiential education for children through real life problem solving. His goal is to take what he learns back to India and inspire young people.
Kjersti is on a sabbatical from her job as sustainability development director in Yara, a global crop nutrition company. An avid explorer of the Arctic, she brings years of polar experience to the task at hand. And Tynthia who has overcome childhood adversity has channeled her passion for travel into volunteer work around the world, has worked with the Red Cross and for community programs in Chicago. She has also traveled to West Africa where she worked for a Ghanaian orphanage. Today she works in an environment where she sees single-use-plastic being used and discarded on a daily basis – which is why she hopes to be able to not only learn about our impact on the world but, more importantly, how to inspire others to make small but important changes.
As citizen scientists, the five volunteers have the opportunity to contribute to important scientific research on the impact humans have on the environment. Scientist Kirstie Jones-Williams, who is leading the mission, is excited to work with them and to ensure the Sabbatical has maximum impact.
This is an incredible opportunity for the five volunteers who all bring their own experiences and perspectives to the project. Collaboration is a fundamental part of solving environmental problems and, through first-hand experience, I know that they will be inspired to share what they have learnt when they return home. I was overwhelmed with the level of interest and quality of applications, and I'm really excited for our message and expedition to be shared by our volunteers on this global platform with Airbnb and Ocean Conservancy.

Antarctic Scientist Kirstie Jones-Williams