On March 30, art lovers around the world will celebrate the 166th birthday of the Netherlands' most iconic painter, Vincent van Gogh.
While many fans flock to see the artist's work at major exhibits, few know about his early life. In homage to Van Gogh, Airbnb is launching three new Social Impact Experiences in partnership with Van Gogh Brabant, part of the Van Gogh Heritage Foundation, to encourage visitors to follow in the artist's footsteps in the picturesque but little-visited region of Noord-Brabant – Van Gogh's home and the inspiration for much of his early work. 100 percent of the profits will go direct to the foundation.
Get closer to Van Gogh's homeland – Nuenen
Art lover and passionate host, Hans, lives in the town of Nuenen and works as a guide at the local Vincentre museum. On his Experience, guests start at the museum but then go beyond to discover some of the 23 locations that played a part in Van Gogh's early life. With special access to Van Gogh's local church, guests are invited to follow in Van Gogh's footsteps and share his sources of inspiration.
Van Gogh's native soil tour; the master's roots – Zundert
Theater producer, Peter, born in Brabant, was inspired by Van Gogh from an early age. Taking you to Vincent's birthplace, Zundert, this Experience starts in the parsonage where Van Gogh's father worked and includes a visit to the 'hands-on' interactive exhibits at Vincent van Gogh's House. Peter takes you behind the scenes, granting access to little known places, including the local church where Vincent's older brother was buried.
Becoming Vincent van Gogh tour – Etten-Leur
Host Vincent is a local expert on the artist. On this Experience, Vincent welcomes you to his home with a local snack and reveals why the town of Etten-Leur was so influential to Van Gogh, along with one of the artist's best kept secrets. Discover what inspired Vincent, and what was most important to him as an artist, son, brother and loved one.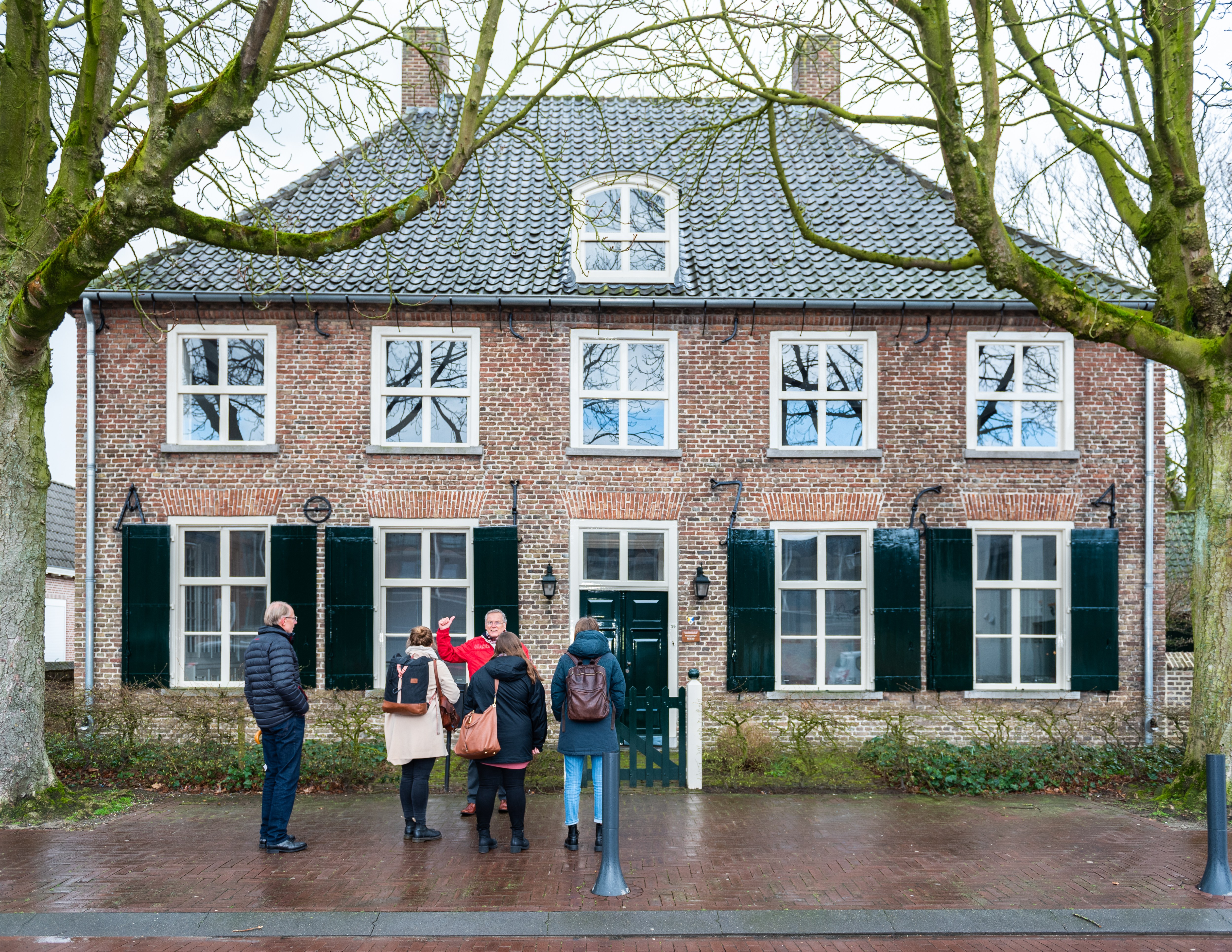 Airbnb is also announcing a donation of $30,000 to the Van Gogh Heritage Foundation, as part of Airbnb's Community Tourism Programme, a fund launched in 2017 to support local and innovative projects that boost communities, bring people together and preserve local heritage. The donation will be used to attract more visitors in the three Van Gogh Heritage centers (Nuenen, Zundert and Etten-Leur) and represents the largest donation ever from a tourism partner. The province of Noord-Brabant has in addition committed to grant $75,000, bringing the total to $105,000.
The donation of Airbnb will help us to preserve Vincent's heritage and spread tourism in the Netherlands. We embrace this partnership which will contribute to our mission to attract more young international visitors to our region.

Frank van den Eijnden, Director of the Van Gogh Heritage Foundation
We are delighted to support and partner with the Van Gogh Heritage Foundation and the Province of Noord-Brabant. By working together, we are helping to attract more visitors to lesser known communities in the Netherlands, while preserving and promoting the heritage of one of the most famous painters in the world. We look forward to working with more communities to help ensure everyone can benefit from travel and tourism.

Pieter Guldemond, Airbnb Public Policy Manager
The Airbnb Press Room is aimed at journalists. All Homes and Experiences referenced on the Airbnb Press Room are intended purely to inspire and illustrate. Airbnb does not recommend or endorse specific Home or Experience listings on the Airbnb platform.