From the Office to Any "Office": Digital Nomads Turn to Airbnb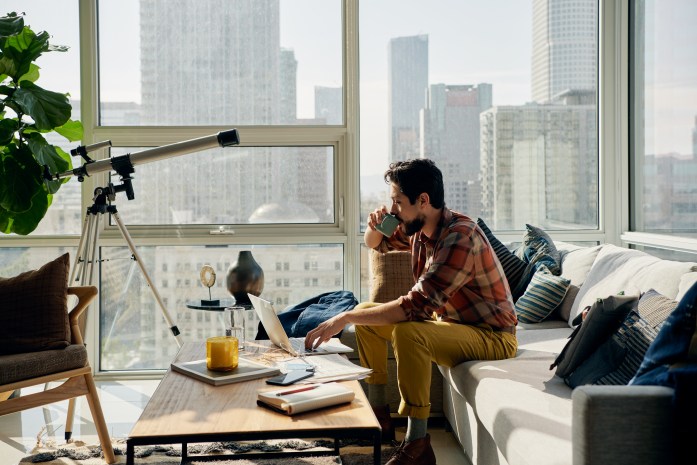 Packing your belongings and taking up a nomadic lifestyle has been a dream for many for quite some time, and some have turned those dreams into realities using Airbnb to live in and work in different locations. Recently, with most workers significantly impacted by COVID-19, the desire and need to live and work anywhere has only grown among those who are able to do so.
According to a recent Harris poll*, 74 percent of Americans already working remotely would consider taking a "work-cation" where they live and work somewhere other than their home for an extended period of time. And, nearly half (46%) of those working remotely in the US say that they have already used Airbnb to find a remote working destination.
The volume of reviews by US guests mentioning "remote working" or "work remotely" since the start of the pandemic has nearly tripled from the same period last year.
The pets are coming, too. The number of amenities searched using the "allow pets" filter jumped 90% compared to last year.
In terms of geographical trends, according to the same survey, digital nomads in the US are looking to coastal states as their ideal work-from-anywhere locations. When asked to pick anywhere to work in the US, 20 percent of those surveyed picked California, 15 percent picked New York, 13 percent picked Florida, 12 percent picked Texas, and 11 percent picked Hawaii.**
In line with the changing ways people are working and traveling, Airbnb continues to be the platform-of-choice for digital nomads. We're seeing a global increase in hosts offering longer-term*** and monthly stays, and more guests booking these types of stays all over the world. Today, more than 6 million active listings on Airbnb accept monthly stays, with more than half of them offering discounts for extended trips. On the guest side, we've seen bookings for monthly stays increase significantly in recent months.
Just this week, to make it easier for digital nomads to find the stays they're looking for, we updated the Airbnb homepage in most countries to highlight ways people can discover nearby stays to live, work, or just relax, and give their routines a new home.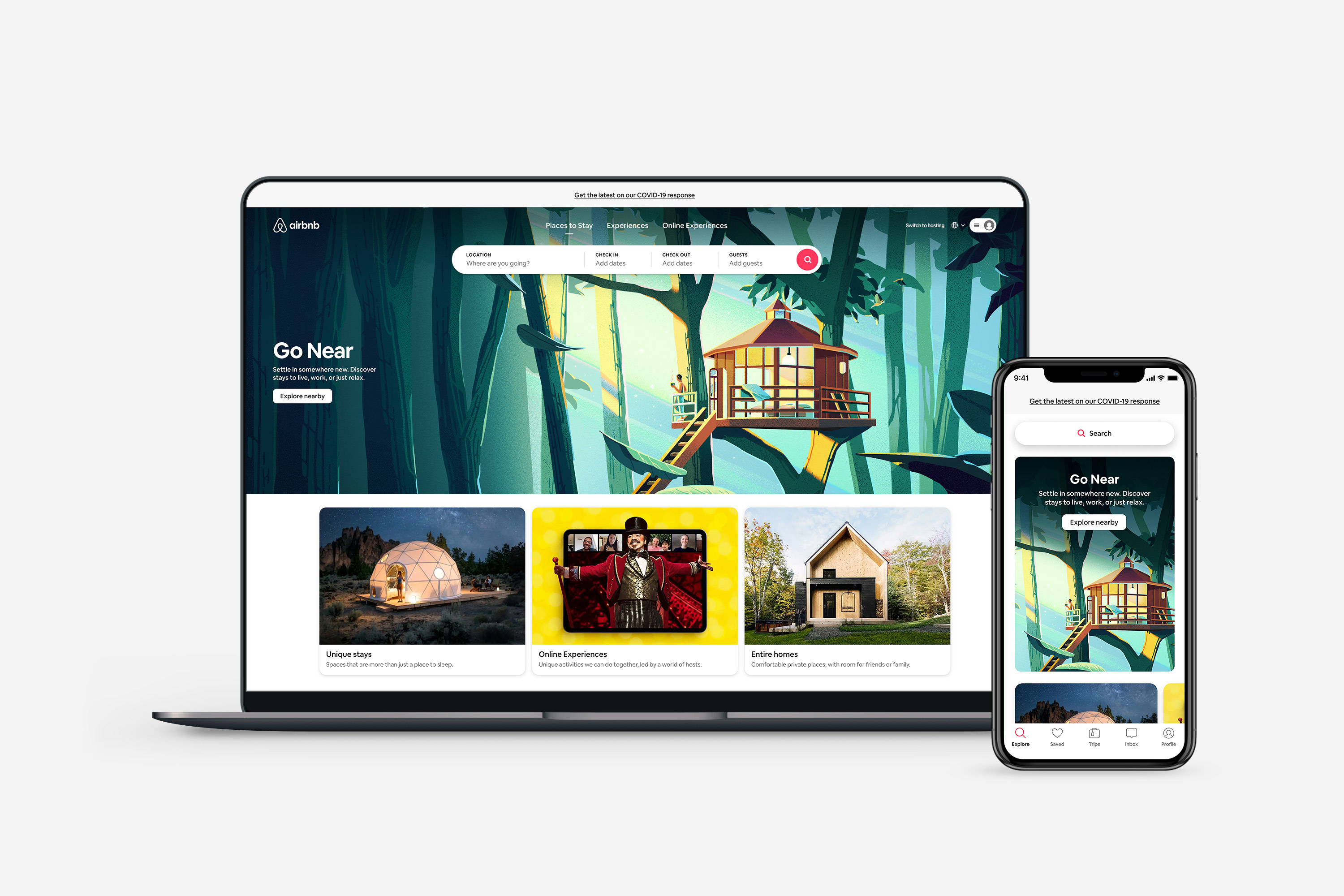 For many, working from an office is a distant memory, and for some working from anywhere is a new-found freedom.
"We work from our computers a lot, so we spend more time in our Airbnb than most. Being comfortable and having the right amenities are crucial and having the ability to choose from what seems like an endless amount of options on Airbnb is one of my favorite things to do as the "travel planner." Last year, we spent every month in a new country staying at Airbnbs, and now we spend every month in a new city in the US at Airbnbs. Traveling within the US has been really eye-opening, as we haven't seen very much of it yet."
Even companies are embracing working and living remotely as a perk for employees as well as a recruiting tactic. Several employees at Chili Piper, a software company, have discovered that Airbnb makes the digital nomad lifestyle possible. So much so that the entire workforce is remote.
"The decision to build Chili Piper as a remote team was a no brainer. The company is not limited by regional boundaries, both in recruiting top talent, and in doing their best work. It gives our employees the freedom to work at the time when they feel most productive with the most inspiring surroundings," said Alina Vandenberghe, Chili Piper co-founder and CXO.
Inspired to travel the world during a trip to Africa when he was 10, Chili Piper account manager Ryan Caven, now 29, became a full-time digital nomad with his girlfriend in July 2019, traveling around South America, Spain, and Portugal. Using Airbnb's maps, amenity filters, and the wish list feature, they're always able to find month-long stays in apartments with lightning fast WiFi – a big requirement – right where they want to be.
*Harris Poll Wave 27, Aug 28-30.
**Harris Poll Wave 27, Aug 28-30.
***For the purposes of this post, longer-term stays are defined as those booked for 28+ nights.