Get to know our Host community in Israel: meet Liat from Ramat Gan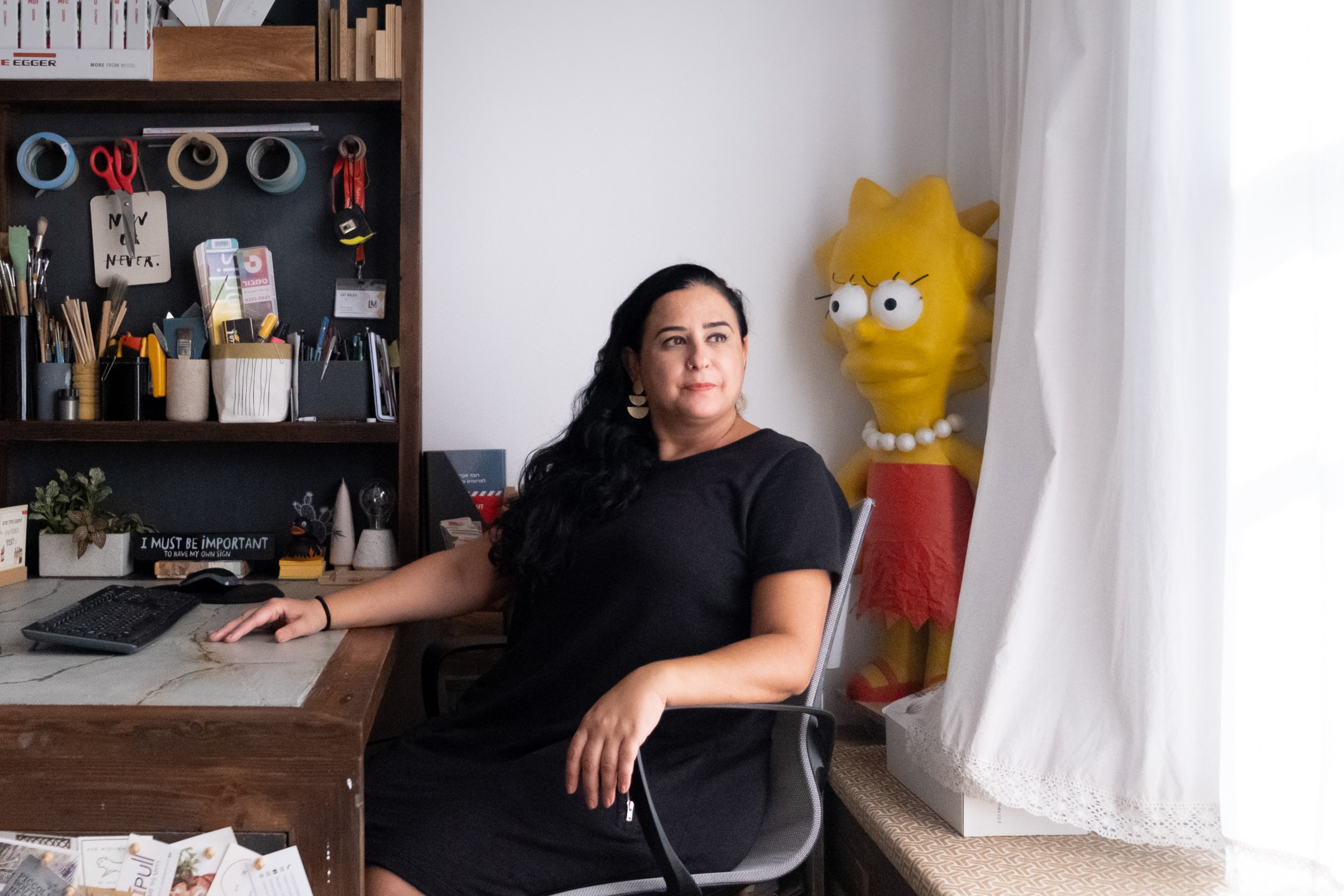 It's fitting that Liat, who started hosting on Airbnb in 2017, calls the room she rents out in her Ramat Gan apartment the "good vibes room". Everything about her is "good vibes", really: how she connects to the guests that stay with her, the cozy way she has decorated her house and, last but not least, her dog, Louie. The Golden Retriever features prominently in her listing pictures and guests seem to be drawn to him as much as they are drawn to the welcoming atmosphere Liat has created. "Guests will often ask me to take a picture of them with Louie before they leave", she laughs.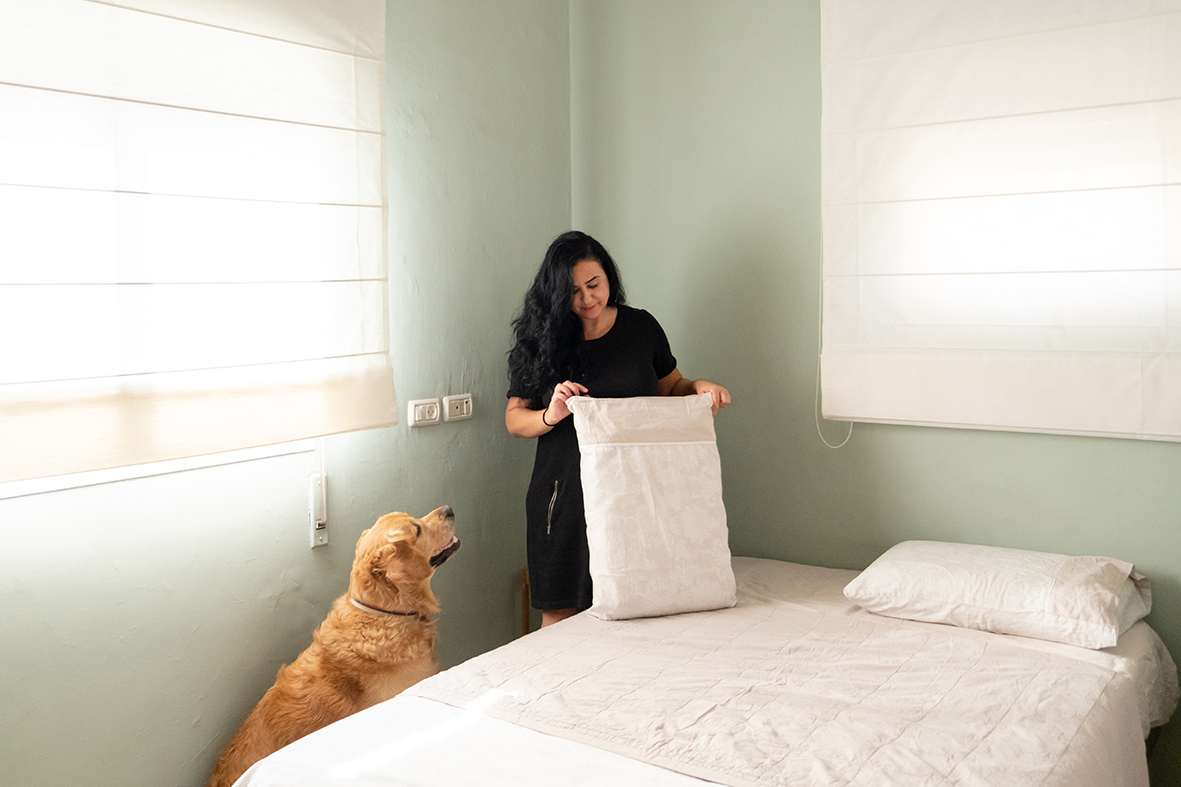 Liat has always been curious about other cultures, corresponding with a girl from Finland as part of her school's pen pal project, and later studying anthropology at Ben Gurion University. "Hosting is an excellent way to understand different cultures", she notes. "It has made me be aware of people's needs and how you can make little tweaks to a space in order for it to feel like home to a wide range of people." It helps that Liat is a designer, creator and painter, having started her formal training as an interior designer while already hosting guests on Airbnb. "The room I now rent out was my first project and I deliberately worked towards creating a sense of belonging for those staying in it", Liat says.
But her apartment isn't the only authentic insight into Israeli living guests get to enjoy. Liat makes it a point to introduce them to her local neighborhood in Ramat Gam, the city located east of the municipality of Tel Aviv. Walks with Louie are a good way to get started: "I walk with Louie every day and invite my guests to join me. Sometimes we go to the amazing Yarkon Park, which is a 20-minute walk. I also take them to the local bakery called "The Family" and introduce them to Haachim hummus as well as the local home grill restaurant." Israeli cuisine is a big point of connection for Liat who cooks Shakshuka with her guests on Saturday mornings, noting that the traditional dish with eggs, tomatoes and vegetables is as much a bridge between cultures as are her favorite rock tunes from the 80s and 90s that waft through the apartment. She is proud of where she lives. "My neighborhood is very special; it is not as busy as Tel Aviv, but still provides all the shops, services and small family businesses. It is connected to Tel Aviv by public transport which means my guests get to visit Tel Aviv at a very reasonable price."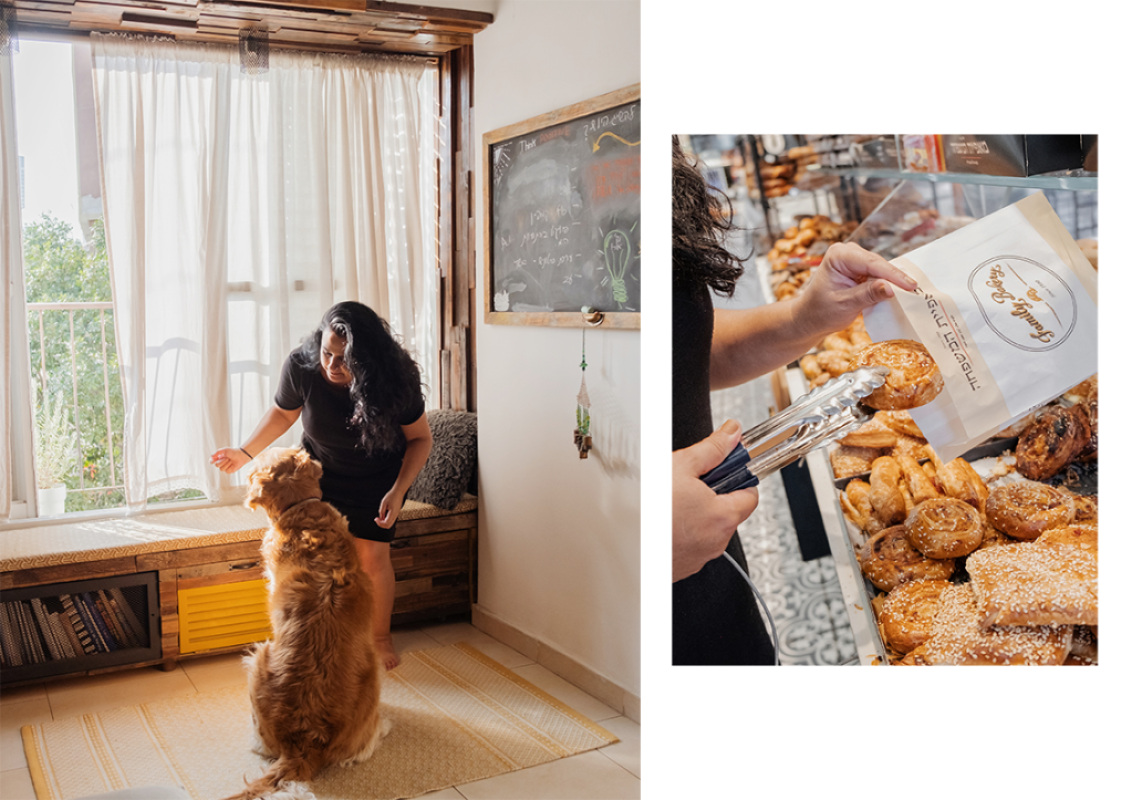 "Most of my guests are surprised by Israel – contrary to what they may have been told, they find a very advanced, open, and diverse place when they visit", says Liat. She is happy to discuss any topic they are curious about and doesn't shy away from being open, which some of her guests don't expect. As a result of her openness, she now has a multitude of new connections and many international friendships. The fact that the money she makes allows her to pay off her mortgage isn't so bad either. From doctors working at a nearby hospital to diplomats to couples traveling – Liat enjoys the authentic exchanges that happen thanks to Airbnb. "It's allowing me to be an ambassador for my country", she says, smiling.