Get to know Your Host Community in Europe: Meet Karin from Austria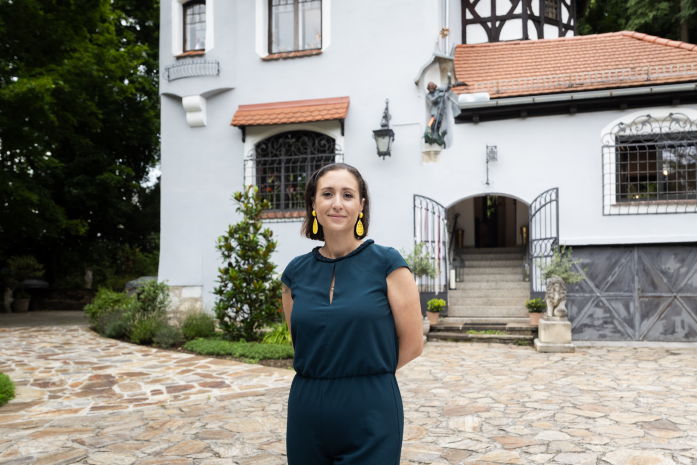 Grüß Gott Karin! Could you share a little bit about yourself?
My name is Karin and I live in Graz, Austria. I studied art history at the local university, while also working in gastronomy on the side. After graduating, I spent a decade working at a culinary magazine and organizing events. That is how I crossed paths with my now partner, who bought the building where we currently are, and was looking for a way to transform it and fill it with life. In 2022, we made the decision to list the place on Airbnb, offering guests the opportunity to stay overnight in one of the castle's three bedrooms or to rent out the entire building. Palais St. Georg has been open for private events, business gatherings, and overnight stays ever since.
Tell us more about the building!
It is a beautiful mansion built in 1903, nestled in the hills above Graz. An architectural masterpiece with intricate decorative details. The building has always been privately owned: up until 2 years ago, a couple resided here, just the two of them enjoying the serenity of the place. When we bought the property, it was in good condition, but it was still necessary to carry out some renovation work.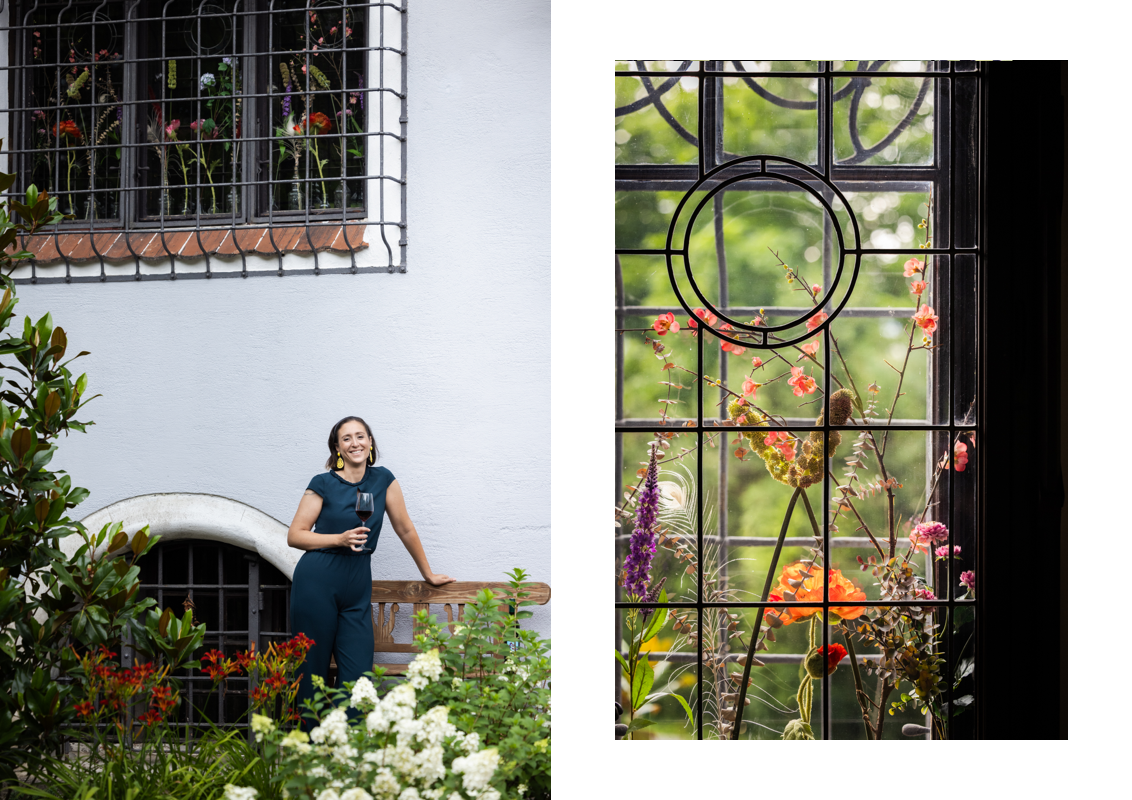 Is the mansion classified as a heritage building?
Surprisingly, it isn't heritage protected. This means that it could have easily been demolished. However, the previous owners wanted to sell it under the condition that the building must be preserved. And they found the perfect buyer in my partner who was determined to renovate and restore it caringly, down to the smallest details.
For example, we have these little tiled windows. It would have been much cheaper to replace them with new ones, but that was out of the question. We brought in a carpenter and a glazier who meticulously restored it, and we approached the entire renovation with the same genuine care and dedication.
What was the renovation process like?
We didn't just hire specialists but also pitched in ourselves. Our main goal was to preserve the building's unique historic character, but we also installed some modern elements, updated the bathrooms and the heating system, and redid some of the floors. The exterior however remains true to its original form.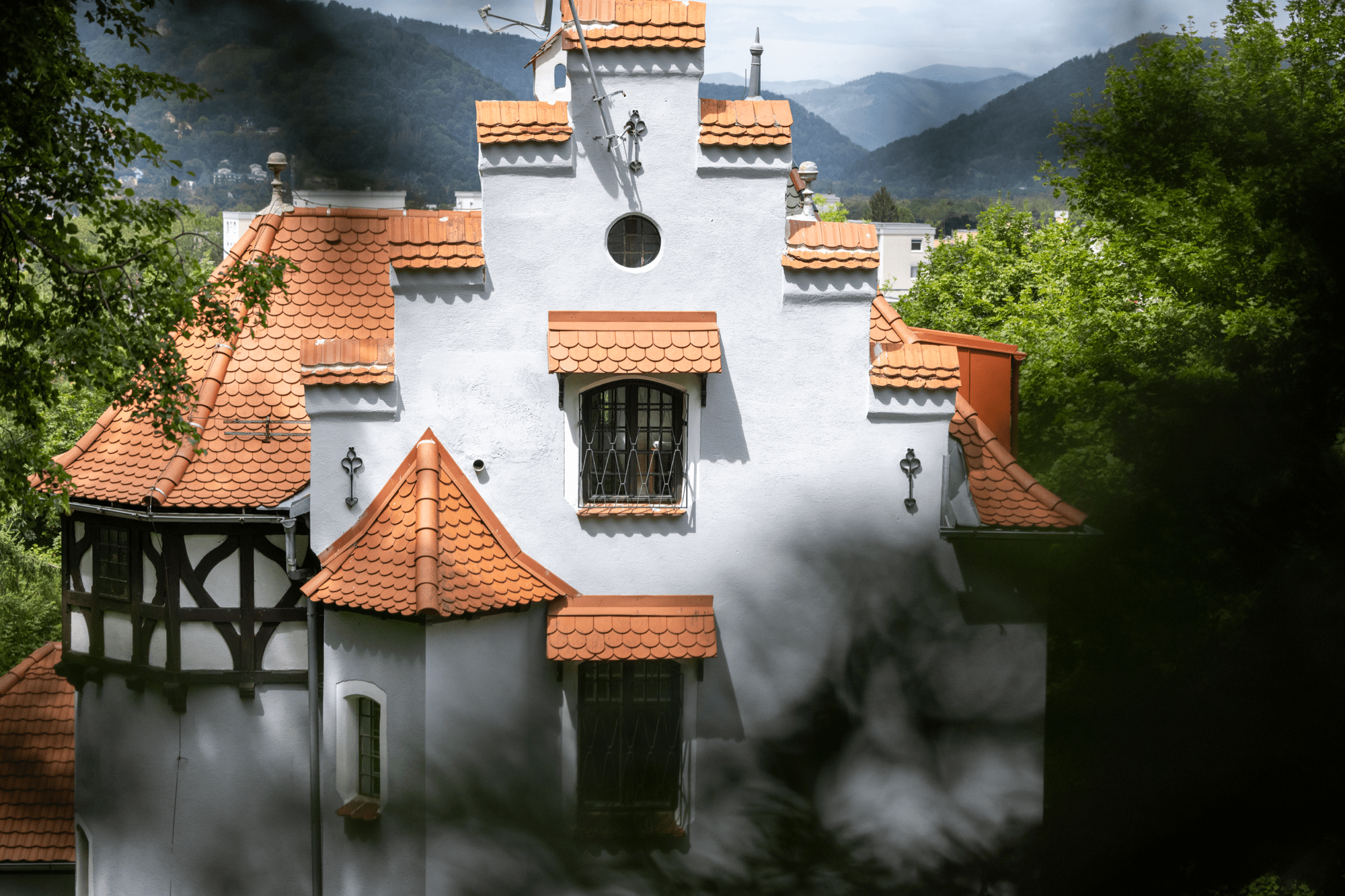 A stunning building in a charming location.
We are in a neighbourhood called Andritz, easily accessible but still secluded, as the mansion sits on top of a hill and is surrounded by trees on all sides. Unless one is familiar with the place, it's barely even noticeable. It's like a hideaway within the city where you can spend a few peaceful hours before returning to everyday life. And we intend to keep it this way.
It's a hidden gem.
Interestingly, the building was hidden away by the trees for decades, and not many people knew about it. To this day, there are locals who come by and say: "I've lived in this neighbourhood for 30 years and I've never seen this building. Can I take a look around?". They've heard that the house has been recently restored and decorated. Whenever this happens, we are happy to show them around and do a little tour of the house. We receive a lot of encouragement from neighbours and visitors alike. The local community are really happy about what we have created here, which means a lot to us. It gives us courage and confidence to keep going and improve the property further.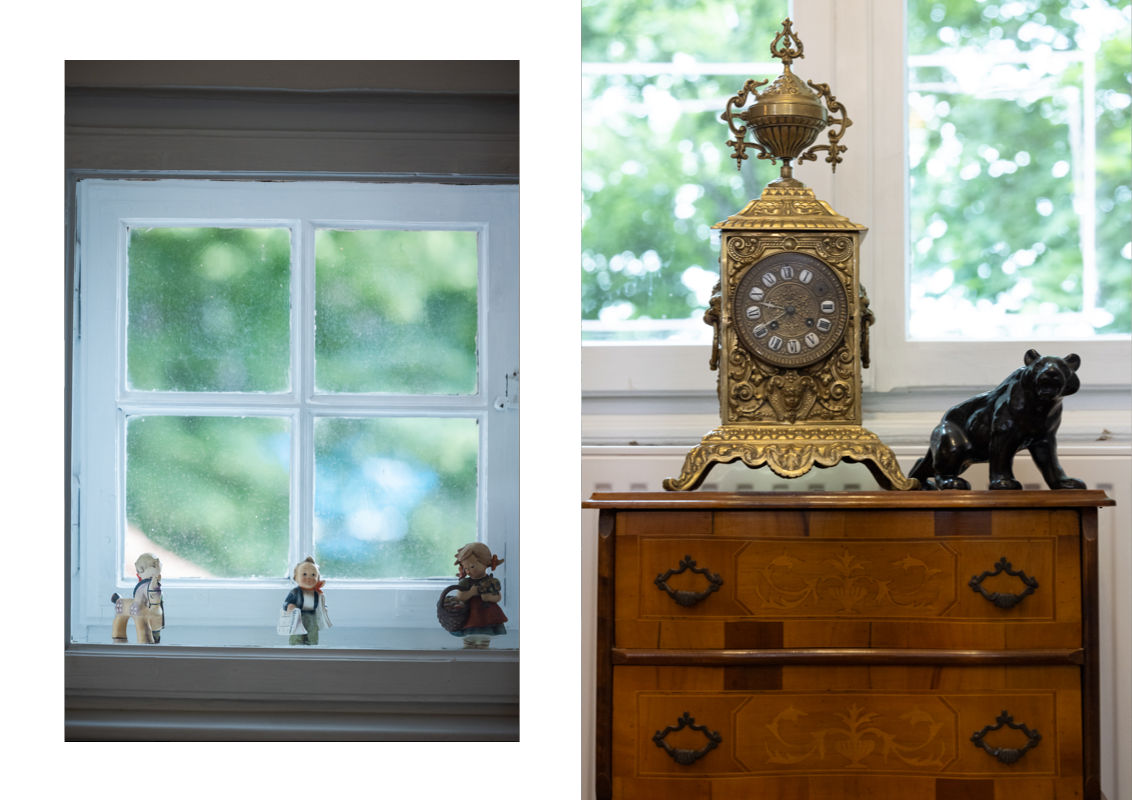 What does the experience of staying in the palais as a guest look like?
We have three double rooms, and guests have the option to stay in one of these overnight, or they can rent out the entire building for bigger events, such as weddings. They can move around freely inside and outside, sit on the terrace or by the fireplace in the garden. It was very important to us that everything is designed so clearly and simply that everyone knows their way around and feels at home immediately.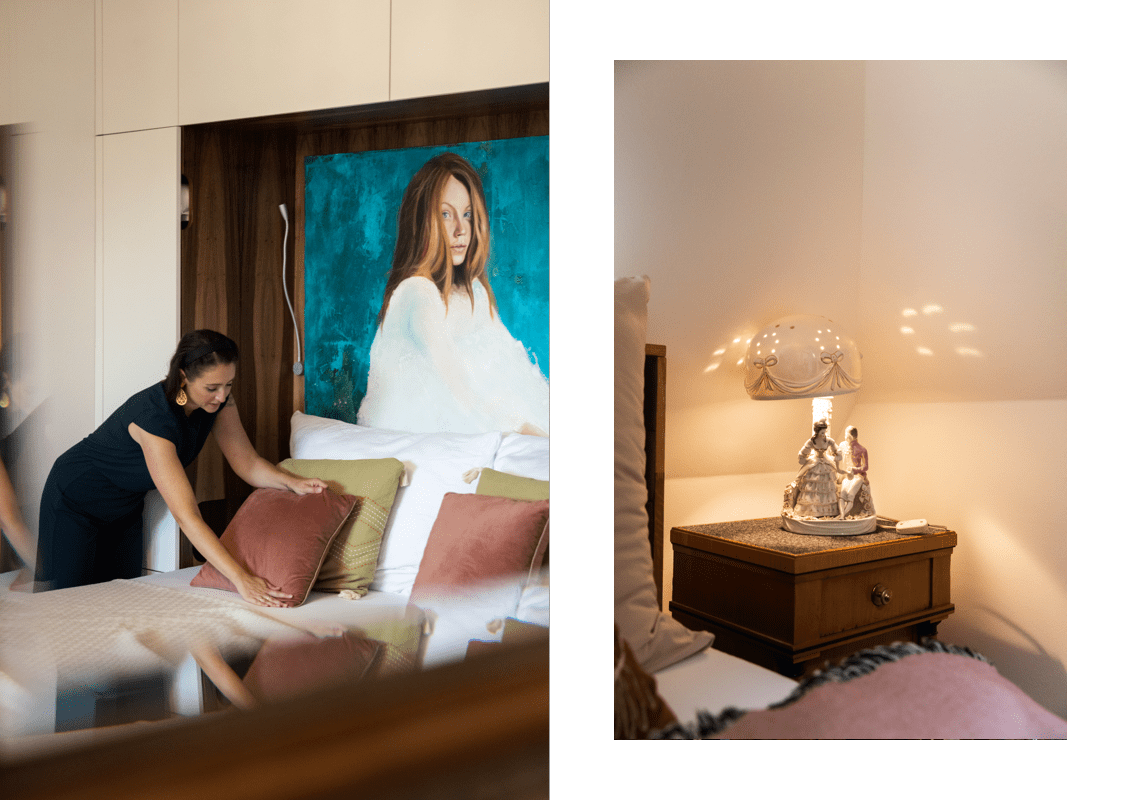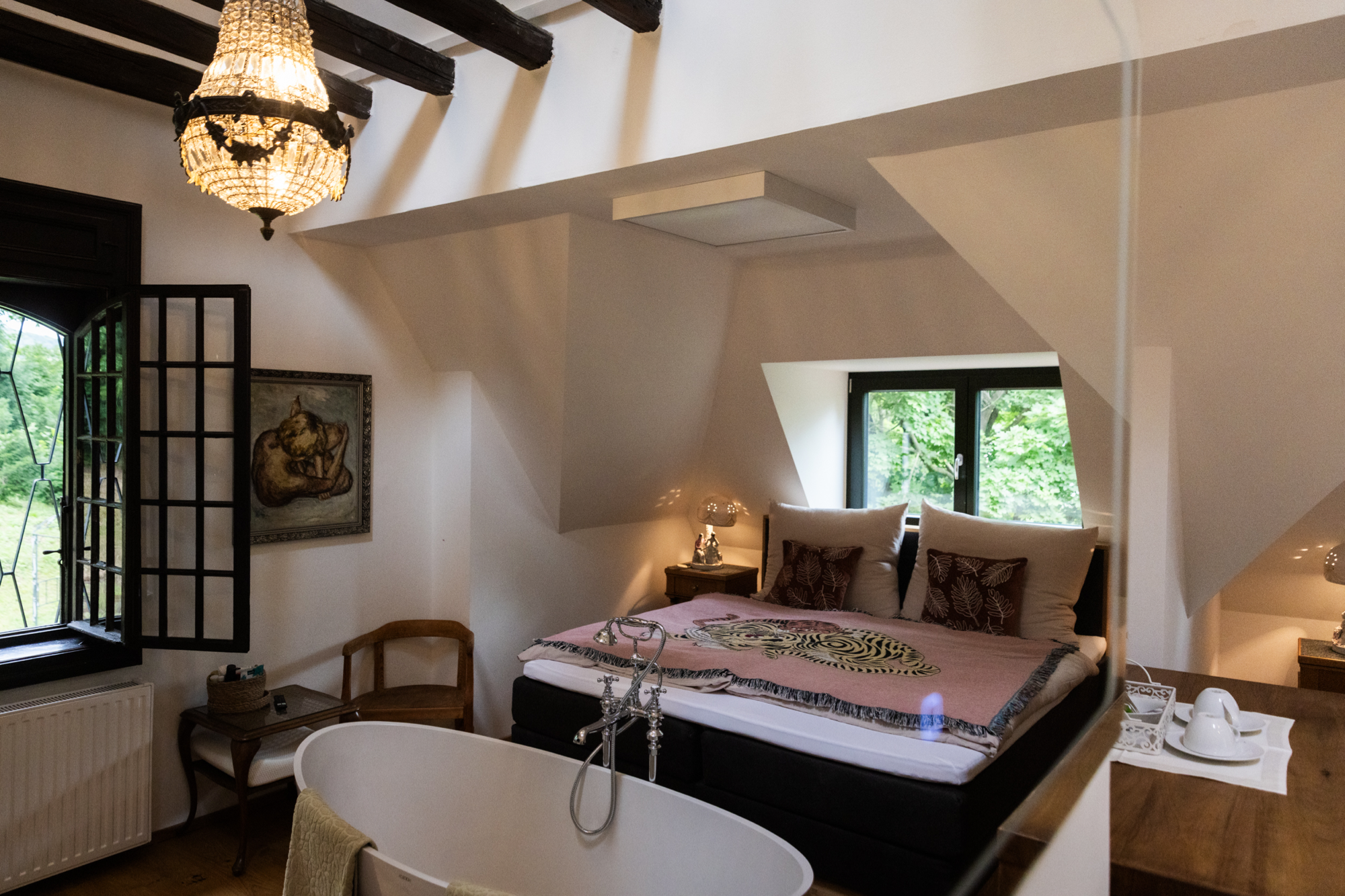 What kind of guests do you typically host?
During the week, it's mainly business people who have work meetings or other appointments in Graz. Many say that they booked with us because they wanted to stay somewhere they could work in peace during the day.
In addition to hosting business travelers, in the summer months we also welcome a lot of vacationers. We noticed that Graz attracts visitors who like to stay here for an extended period of up to 2-3 weeks at a time, using the city as a base to discover the surrounding areas. If I had to describe a typical guest, they would be German-speaking, 50+, visiting Graz to hike or cycle, and enjoy the local wines and cultural programs. In the summer months, Graz has a vibrant cultural life, with amazing events organized by the city. In the last few years, the city has become much hipper, livelier. It's really nice, I truly enjoy living here.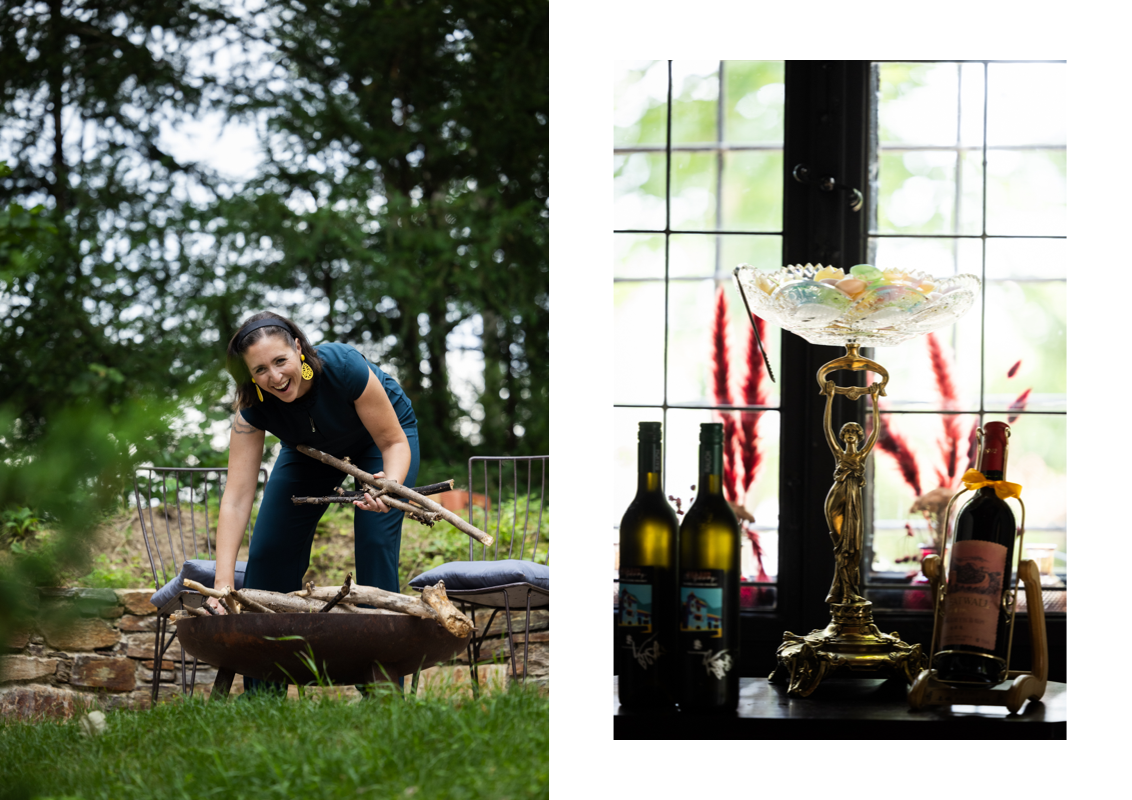 And what do you enjoy most about hosting?
I appreciate the financial support that hosting provides. In our case, we initially funded the renovation work, but hosting subsequently contributes to the financing of it all. Now the proceeds also allow us to continue restoring the house and the gardens, and invest in new equipment for events. Most recently, we built a fireplace in the garden, where we are planning to offer mulled wine, baked apples and chestnuts in the winter, in a way that is also accessible to the public.
What I truly enjoy the most is meeting our guests who either attend one of our events or stay overnight, and ensuring that they have a wonderful experience. This is my job and my purpose – I'm a hostess in an enchanting location with heart and soul!