Today, people around the globe will celebrate World Architecture Day. Created in 2005 by The International Union of Architects*, World Architecture Day is a day to show appreciation for the work architects do and to celebrate some of the great global architectural works. 
If you are an archi-lover and you've always dreamt of living in an architectural masterpiece, you can stop daydreaming. Thanks to Airbnb, you can stay in homes designed by archi-stars like Frank Lloyd Wright, Alvar Aalto or Shigeru Ban. Dozens of Airbnb hosts around the world are opening their amazing homes to give everyone the possibility to stay in an architectural masterpiece and appreciate it by living it, even if just for one night.
To celebrate World Architecture Day, Airbnb reveals 10 Airbnb listings around the world designed by renowned architects.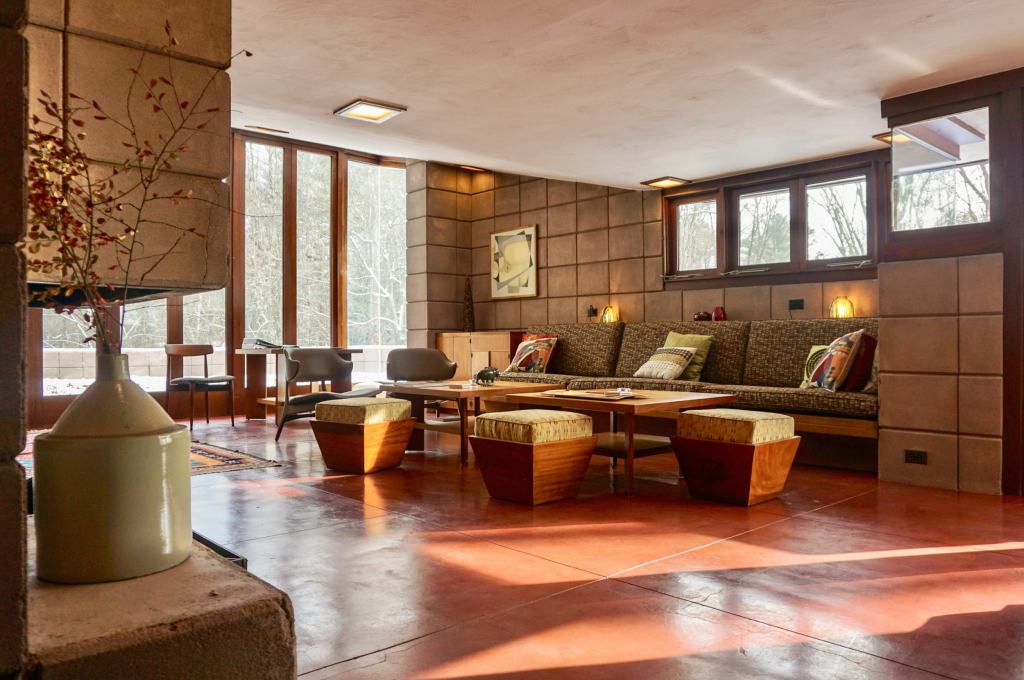 The Eppstein House by Frank Lloyd Wright (Galesburg, Michigan)
Built in the late 1940s by the will of a group of scientists, Eppstein House was part of a complex of 21 houses designed especially for the association by American architect Frank Lloyd Wright.
Now it is host Marika's home. Through hosting on Airbnb, she carries forward the mission of supporting the important heritage of the home and making it accessible to the world.
When we moved from Europe to America 13 years ago, we started to become interested in the works of Frank Lloyd Wright. Of course we already knew of his legacy, but when we saw some of his designs in real life, we were blown away by the sheer power of them.

When we found this house sitting on the market, we didn't hesitate. We don't live in the house, but try to spend as much time there as we can. When we saw the house for sale, we immediately thought of buying it, restoring it, and possibly renting it, in order to gain back some of the restoration budget.

Marika, Airbnb host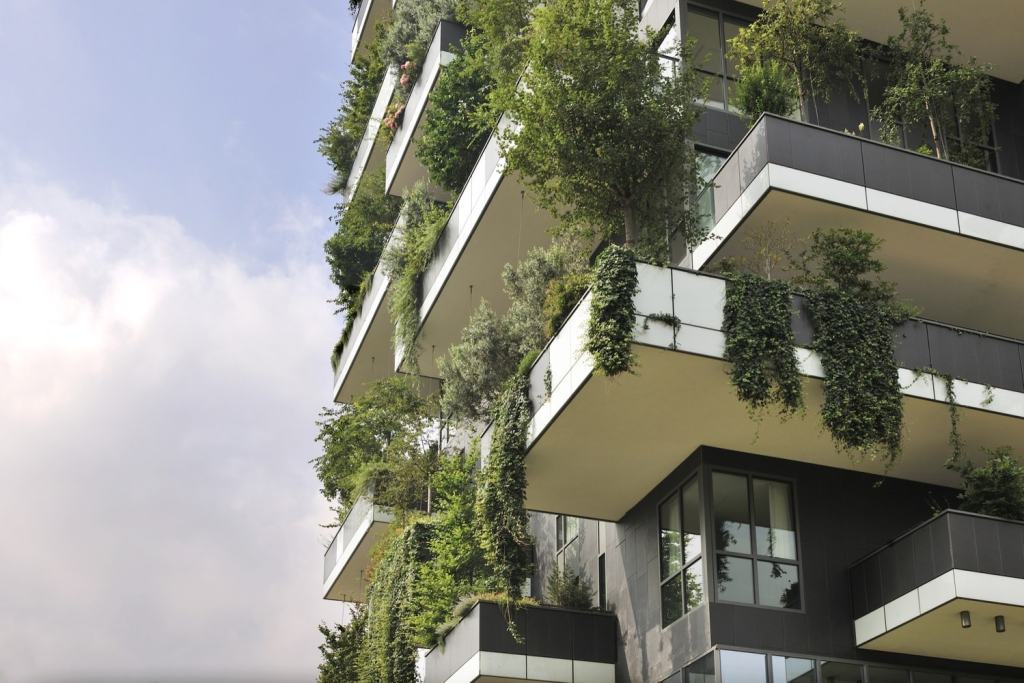 Vertical Forest by Stefano Boeri (Milan)
With more than 20,000 plants and shrubs, Stefano Boeri's Vertical Forest, completed in 2014, is a challenge to urban biodiversity. Host Francesca's house overlooks the park on the second floor; she is 34 and works in the fashion field, living between Milan and London. When she decided to live abroad, she rented her gem on Airbnb.
The apartment in the Vertical Forest was my first home. It was the house where I thought I would live permanently – that's why I carefully decorated it by choosing only pieces from the best design brands and custom-made furniture. Then last year, out of love, I moved to London and decided to rent my Milanese home. I host all kind of guests, ranging from businessmen to young couples.

Francesca, Airbnb host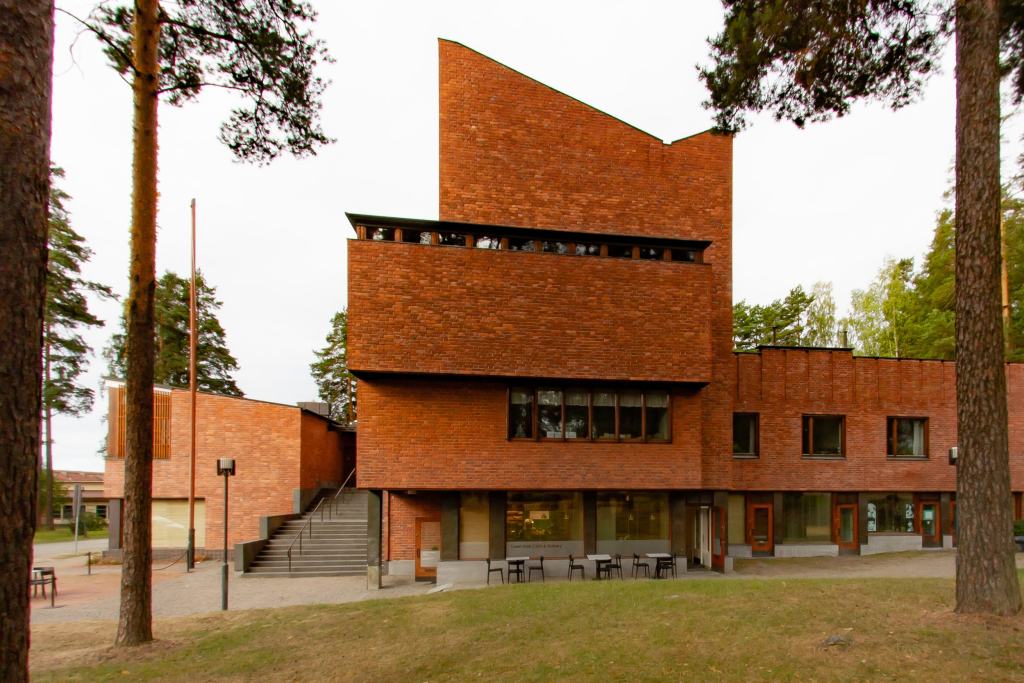 Il Municipio di Säynätsalo (Apt 1, Apt 2) by Alvar Aalto (Säynätsalo, Finland)
In December 1951, the Säynätsalo Town Hall inaugurated, a multifunctional building designed by the master of the Modern Movement, Alvar Aalto. Airbnb host Herri now takes care of it. His job is to find new ways to make the Säynätsalo Town Hall known to the public; for this reason, he started renting out the two residential apartments located inside the town hall complex two years ago. 
For international guests, this is probably a once in a lifetime place to stay, particularly for the architecture enthusiasts who know anything about modernism or Alvar Aalto. While the living arrangements meet all needs for a standard stay, the knowledgeable staff and the history of the Town Hall makes this Airbnb truly unique. The idea of being able to live in a space of cultural heritage and international importance is truly a rare and incredible treat of an experience.

Herri, Airbnb host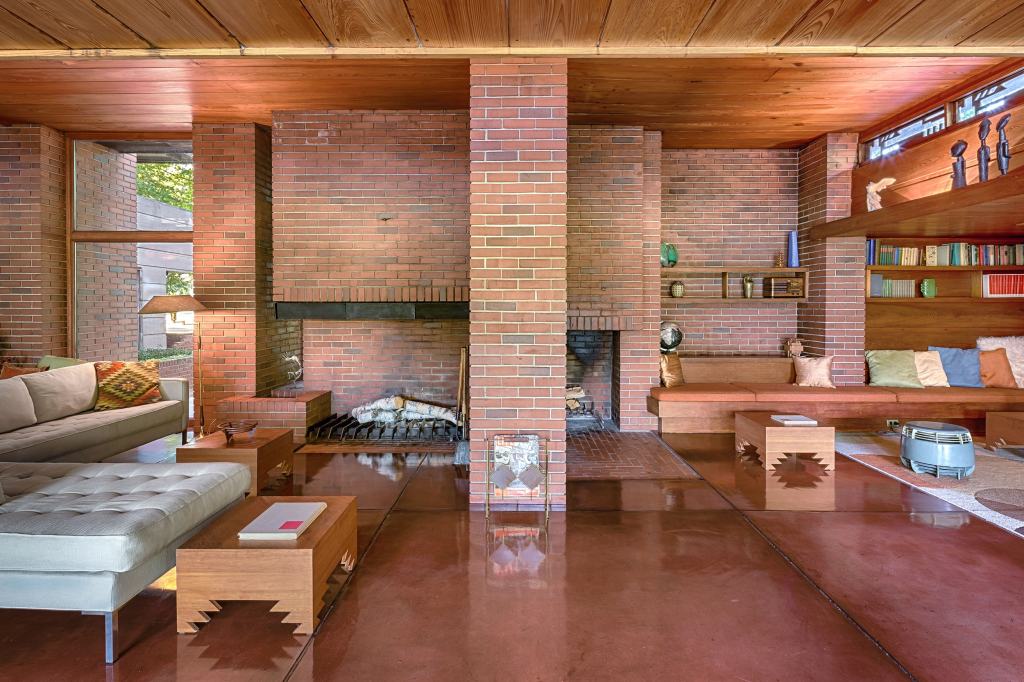 Schwartz House by Frank Lloyd Wright (Two Rivers, Wisconsin)
The Bernard (and Fern) Schwartz House, also known as Still Bend, is a Frank Lloyd Wright-designed house in Two Rivers, WI. It is considered to be Wright's Life magazine's "Dream House". Wright originally developed the design for the house for Life in 1938. The Schwartz House is one of the few Wright homes that allow guests to spend the night. It is characterized by a brick and cypress red structure and an internal balcony that overlooks the 65-meter-long hall. Today it is host Michael's house and he has decided to open it to the public, also to support its maintenance costs.
Being in the space often induces a dream-like state as the light moves across the walls, and the wood and brick provide a sense of warmth and serenity. Our typical guest is a Frank Lloyd Wright's enthusiast, architect or designer, mid-century modern devotee, and generally someone who just has a keen interest in architecture.

Michael, Airbnb host
Cube House by Piet Blom (Rotterdam, Olanda, Netherlands)
Cube houses are a set of innovative houses in Rotterdam designed by architect Piet Blom and based on the concept of "living as an urban roof": high density housing with sufficient space on the ground level to optimize the space inside. Lilian and Mitch are the owners and Airbnb hosts of one of these cube houses and every year, welcome curious guests from all over the world.
This house is absolutely amazing. It feels like being in an architecture magazine.

Silvia, Airbnb guest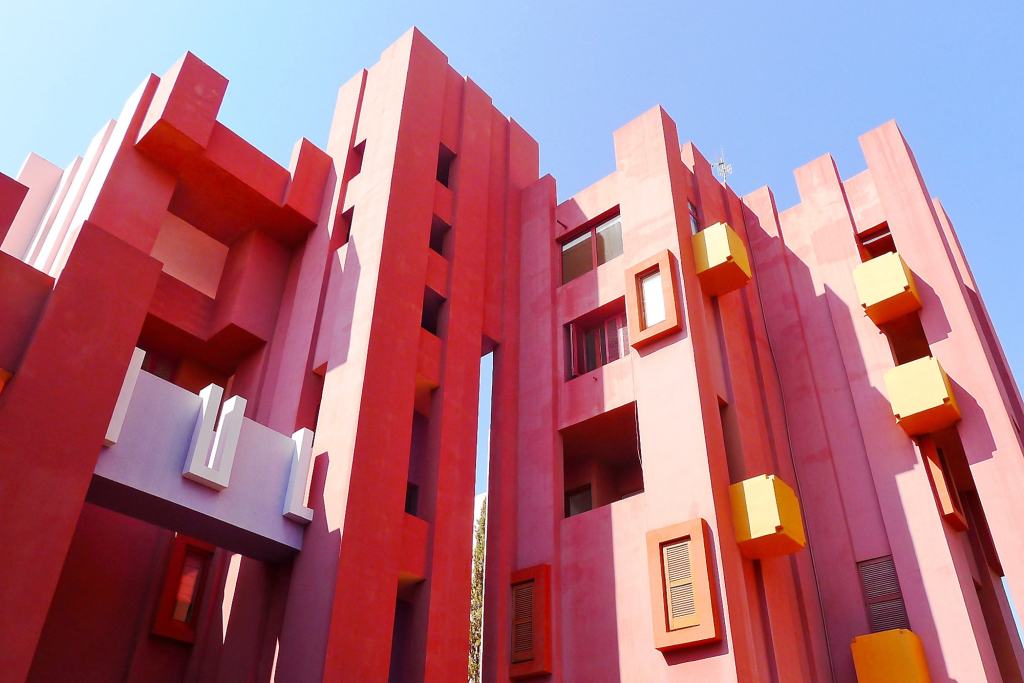 Muralla Roja by Ricardo Bofill (Alicante, Spain)
A labyrinth of shades. This complex structure designed by Ricardo Bofill in the early seventies is located in the Spanish province of Alicante and is inspired by the Arabic Qasbas that stood on the Mediterranean shores as fortified citadels. Bofill's idea was to give life to a complex that broke the rules of space distribution, between public and private, but at the same time in constant dialogue with the rocky territory on which it was born.
Muralla Roja is just amazing. The architecture, the color, the sea…the beauty is beyond words can describe. Must see it once in your life. 

Chang, Airbnb guest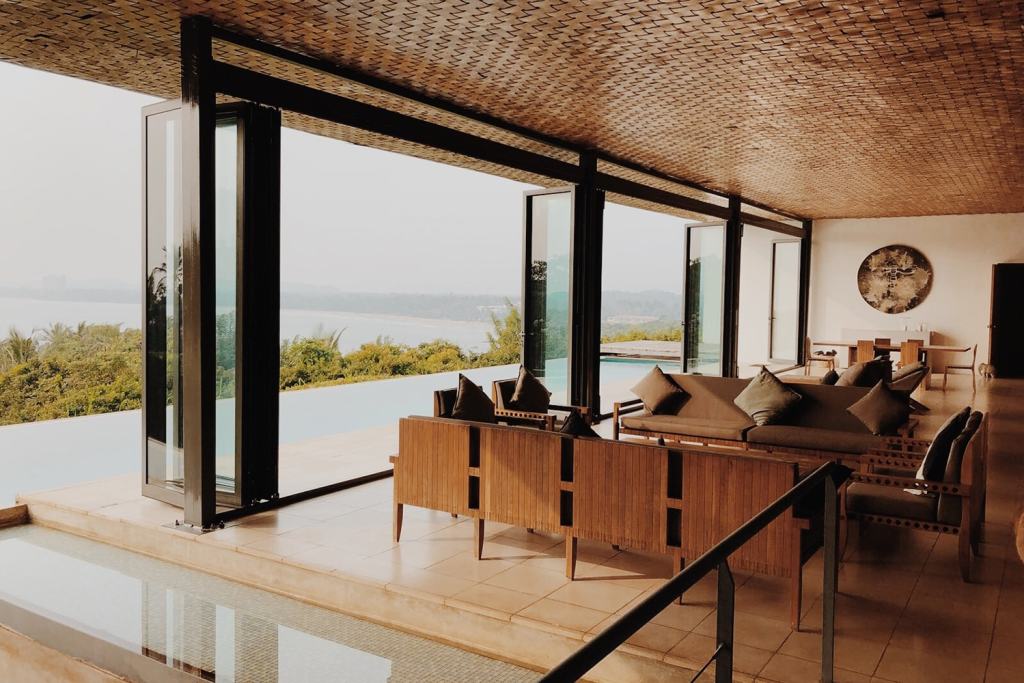 Villa Vista by Shigeru Ban Architects (Mirissa, Sri Lanka)
Known for its unique use of wood, the Japanese studio Shigeru Ban Architects designed this villa located in an 8-acre tropical garden on the cliff of the Bay of Weligama in Sri Lanka. The client was host Koenraad at the time, who commissioned his dream home to the architect in 2003.
Renting out the house on Airbnb has been a great experience for the last three years. I rent it out as I don't live there full time and I thought it would be great to share such a wonderful house and view so others can enjoy it as well. Moreover, it has also helped to pay for the maintenance of the house.

Recently, one of my guests was so taken by the location that he took the opportunity to propose to his girlfriend at the house and she said yes!  It's experiences like these that make it worthwhile to share the the house with others.

Koenraad, Airbnb host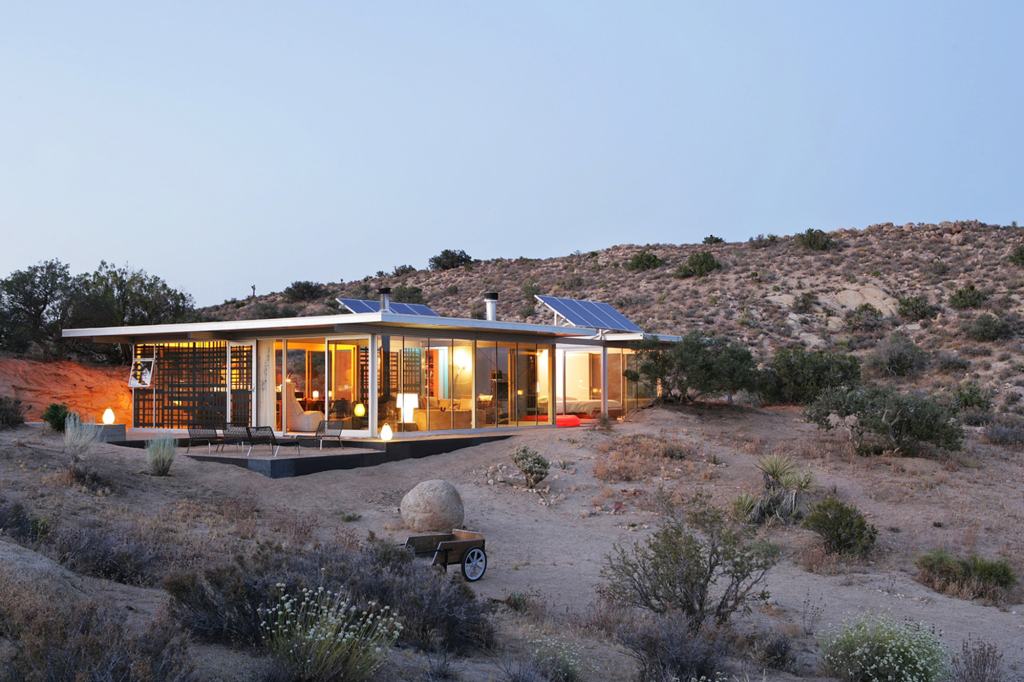 Off-grid itHouse by Taalman Koch (Pioneertown, California)
This home, designed by Taalman Architecture in 2007, is a dialogue between green design and industrial aesthetics. The itHouse is 100 percent off-grid, powered by solar panels, and is located in a pristine remote valley in the beautiful California high desert. The house observes key green principles of a smaller footprint – minimal disturbance to the natural beauty of the surrounding landscape and use of renewable resources.
Truly inspiring. We read about the building in an architect magazine and now having seen it in person, I understand why it's so special. The location is stunning. Incredible views from every window. You feel as if you are miles from anyone.

Adam, Airbnb guest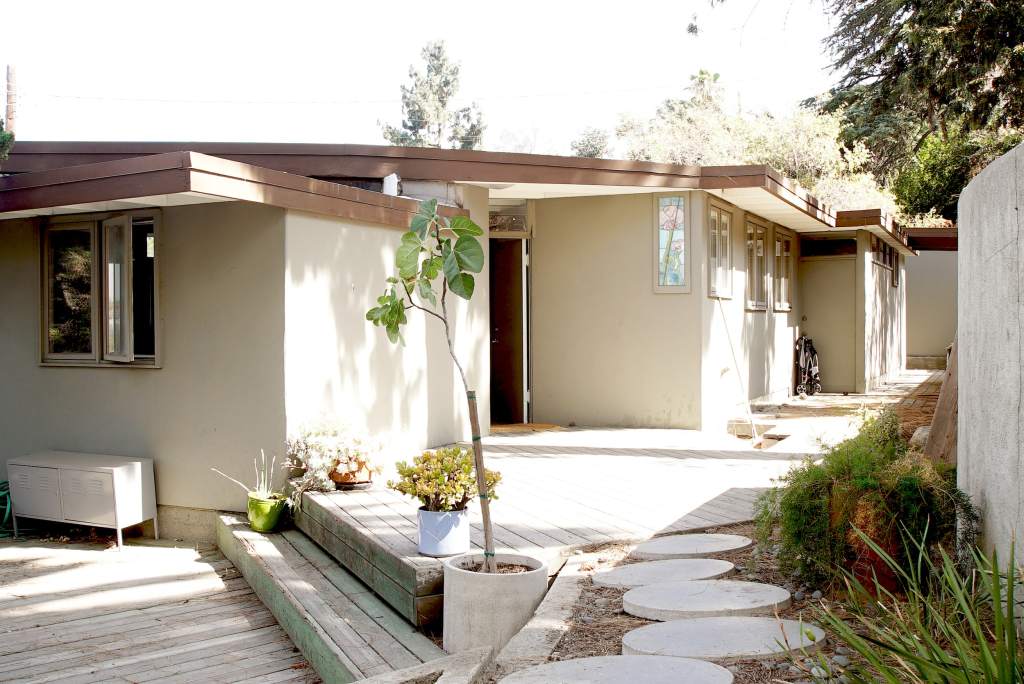 Southall Studio by Rudolph Schindler (Los Angeles)
This home was designed by Schindler for Mildred Southall, a composer and music teacher. Schindler needed to design the main living room to serve as both a family sitting area and a music room, accommodating two grand pianos, blackboards and other teaching materials. Now it's host Marjory's home, who bought it, restored it and shares it on Airbnb.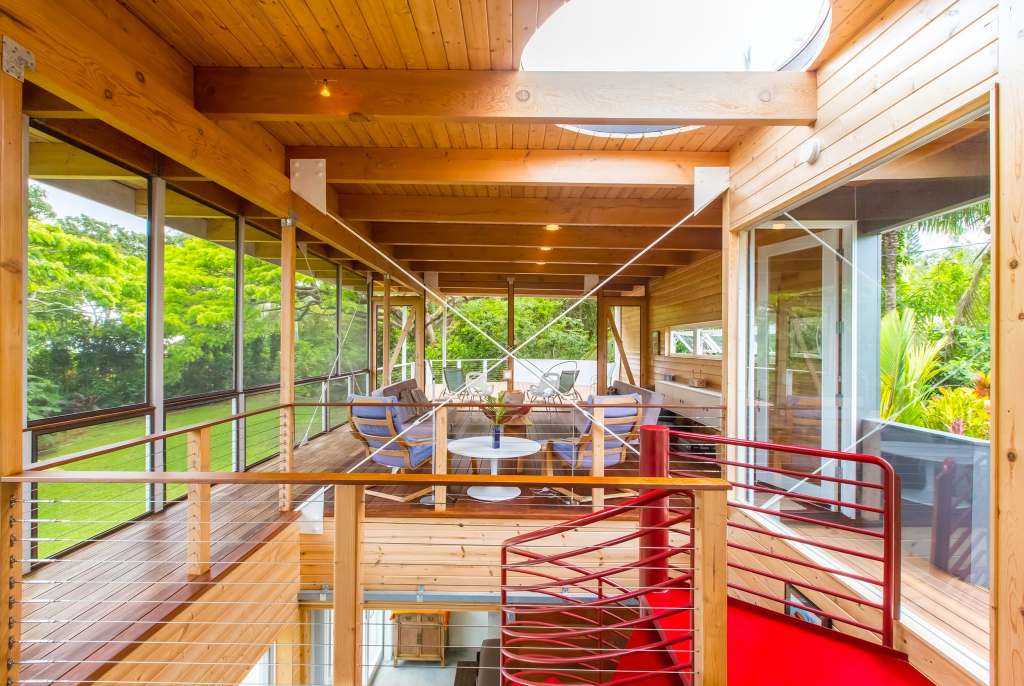 Fishman / Kurokawa House by Craig Steely (Pāhoa, Hawaii)
Surrounded by greenery, this wooden house is an elegant sanctuary designed by Craig Steely Architecture. One of the unique attributes? It is located in a "kipuka", the Hawaiian word used to define a strip of vegetation left intact and undisturbed while the lava escaping from a volcanic eruption flowed around it.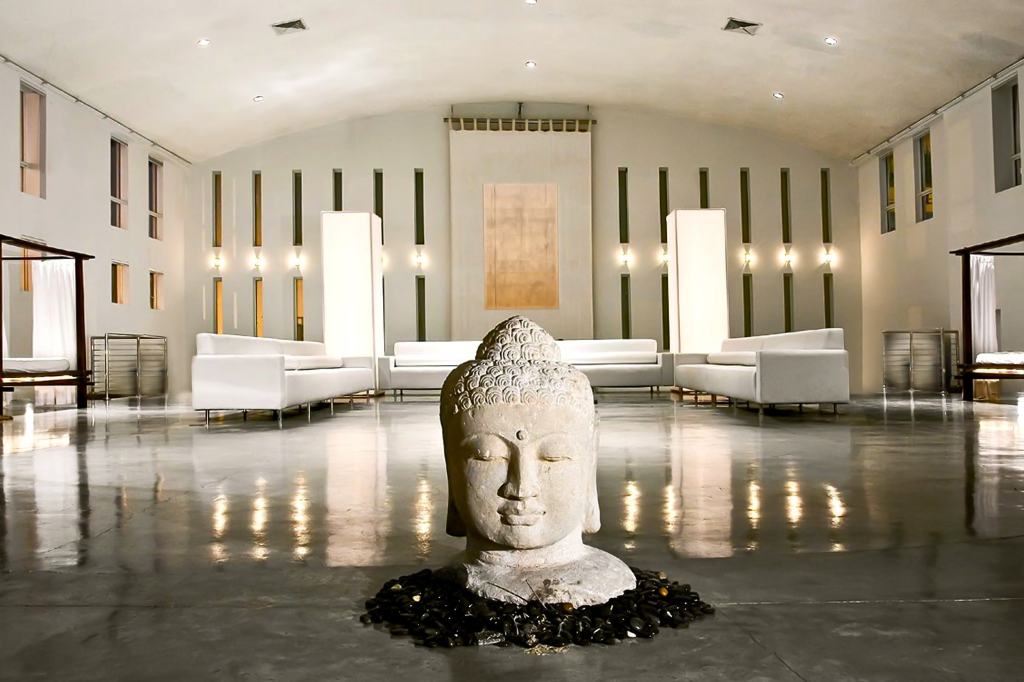 The Temple House by Lawrence Murray Dixon (Miami)
In 1933, American architect Lawrence Murray Dixon laid the foundation stone for the construction of the Temple House, a two-story, art deco style, single-family residence in the heart of South Beach in Miami Beach, FL. Now it is an internationally recognized award- winning property. The Temple House has hosted over 100 celebrities for guest stays and private events and has become a destination for discerning travelers from all over the world. Thanks to Daniel, the owner and host of the house, now anyone can book a stay on Airbnb and try the amazing experience of living in Temple House.
*The International Union of Architects (UIA) is the only global organization representing the world's 3.2 million architects.
The Airbnb Press Room is aimed at journalists. All Homes and Experiences referenced on the Airbnb Press Room are intended purely to inspire and illustrate. Airbnb does not recommend or endorse specific Home or Experience listings on the Airbnb platform.