In the words of its founder,   Decor Hardcore is a permanent vacation from the tyranny of minimalism: a safe space where there is no such thing as bad taste and everything is a little bit 'extra'. Ksenia Shestakovskaia created Decor Hardcore in 2015 as an Instagram experiment where she could share her defiant aesthetic with a like-minded fanbase. Over 2,000 posts later, Decor Hardcore has evolved into a fully-fledged interior design studio, working with revolutionary brands like Gucci and and attracting legions of celebrity followers.
With her eagle eye for wild interiors, Ksenia has curated a list of some of the most hardcore fabulous homes on Airbnb.*
Mey's Place
Sarajevo, Bosnia and Herzegovina
Pack your shades and slap on the factor 50. This extremely luxurious property in Sarajevo radiates nuclear-strength charm. Warning: you may end up spending your entire trip taking golden moment selfies.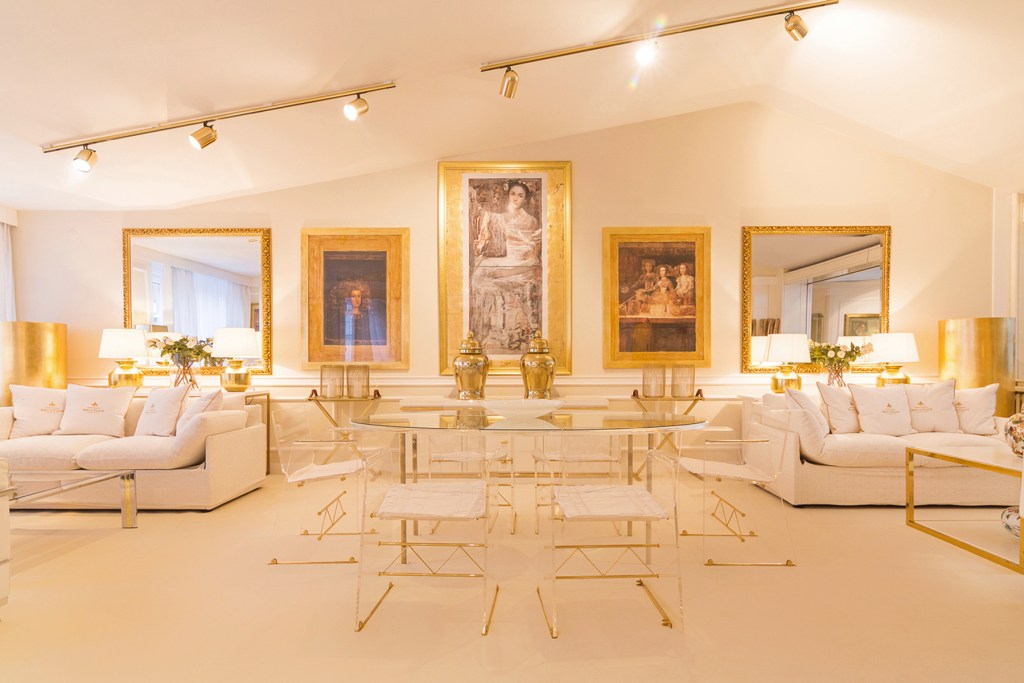 Art Flat
Florence, Italy
Always wondered what it's like to live inside a museum? Are you a secret fan of neurotic dusting? Live that crazy dream in this rare Florence gem whose interior mixes precious antiques and contemporary design.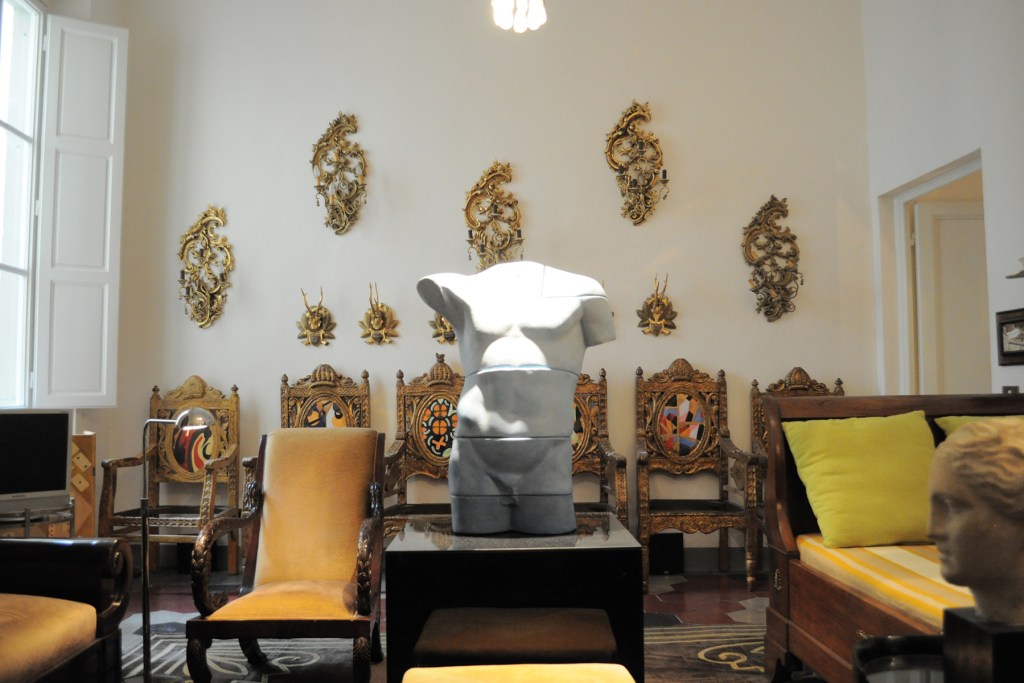 Unique Duplex
Skopje, Macedonia
This Ali Baba's cave of treasure in the center    of Skopje, Macedonia, takes its design cues from Art Nouveau, Greek mythology, Versace, animal prints and all things close to Ksenia's heart.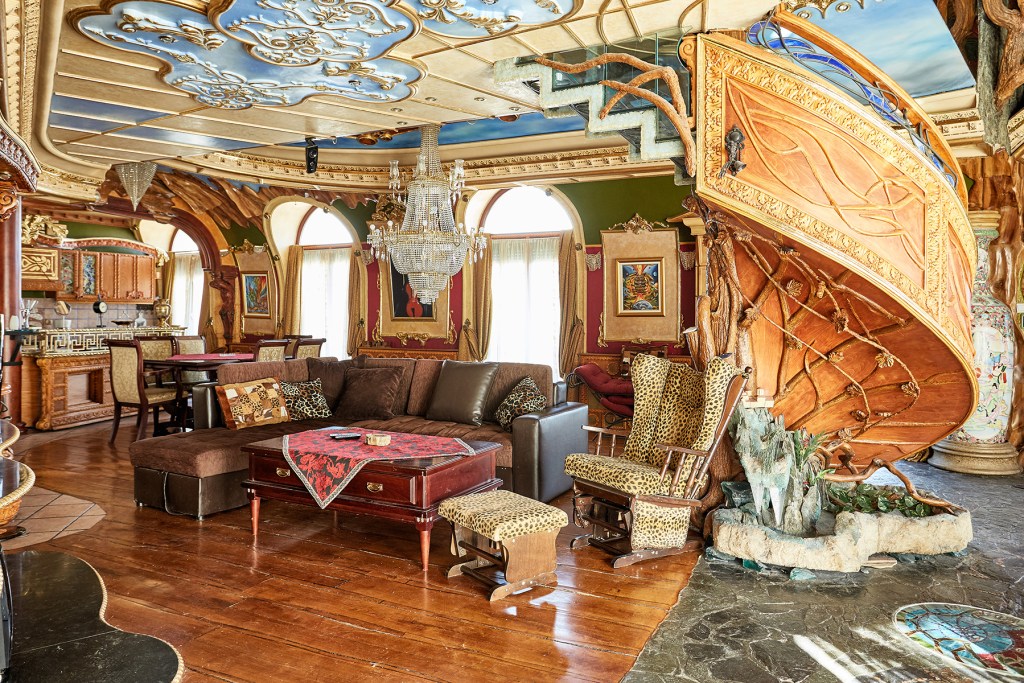 Two-bedroom near Shevchenko Avenue
Lviv, Ukraine
This place makes no apologies about its love of old school romance. Located close to the center of Lviv's old town, the apartment blends historic influences with the host's singular sense of style.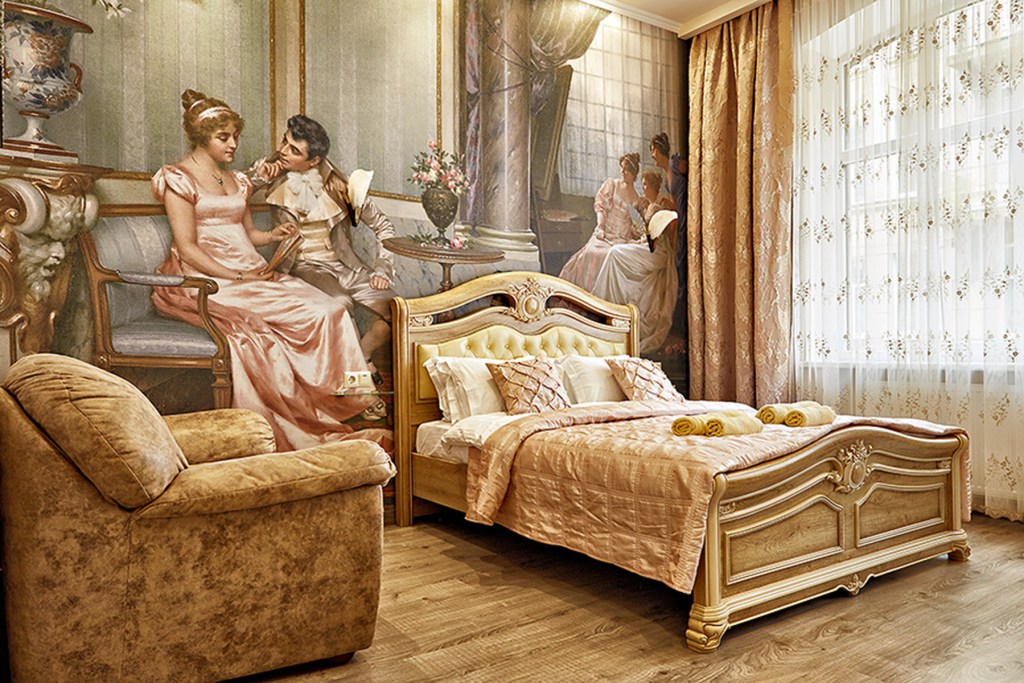 Khadaka Heritage
 Jaipur, India
What's not to love about this Indian listing where the decorator was given free reign with the paint pot? Hot pinks, electric blues and canary yellows combine to create an authentically local, high-spirited and colorful decor.
Opera Style Splendor
Paris, France
Splendor certainly springs to mind when clicking through the images of this gorgeous Parisian apartment. From its gilded panelling to the glittering chandelier,  this   listing    is the very definition of extra.
Lux Penthouse
Paris, France
Paris features again in Ksenia's list, but this apartment couldn't be more different to its operatic sister. Boldly modern and certainly with minimalist influences, it makes the grade thanks to its daring use of color and unconventional furnishings.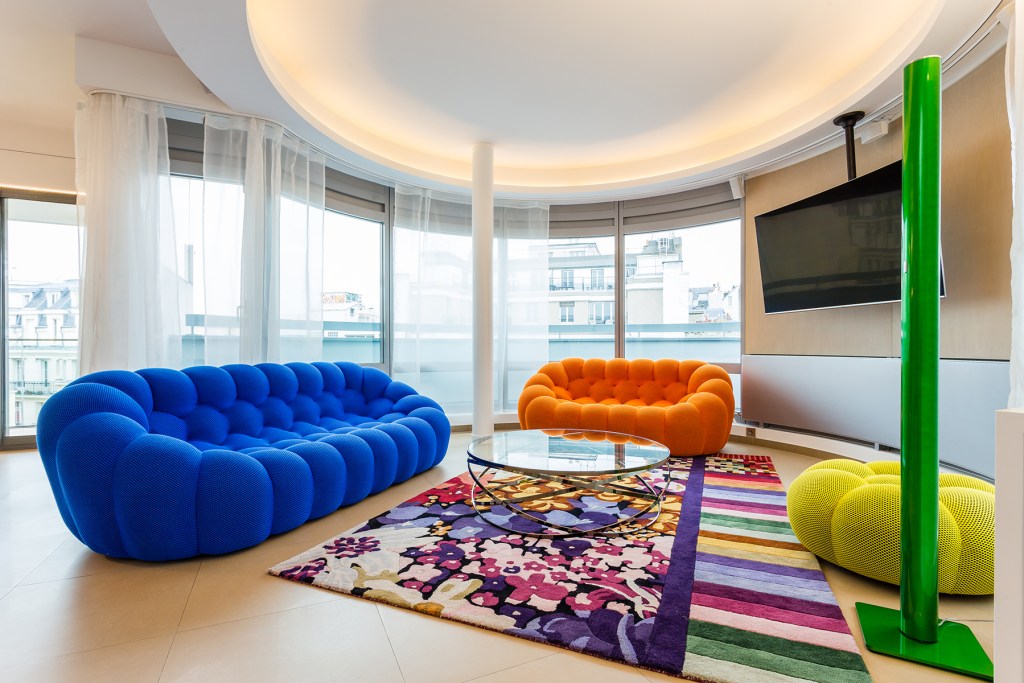 The ApARTment
Tbilisi, Georgia
This 200-year home in Tbilisi, Georgia is like a living canvas. The creative hosts deliberately set out to create a space where artists, poets and musicians could feel inspired. Ornamental ceilings, multi-layered wallpaper and abundant art complete the fantasy.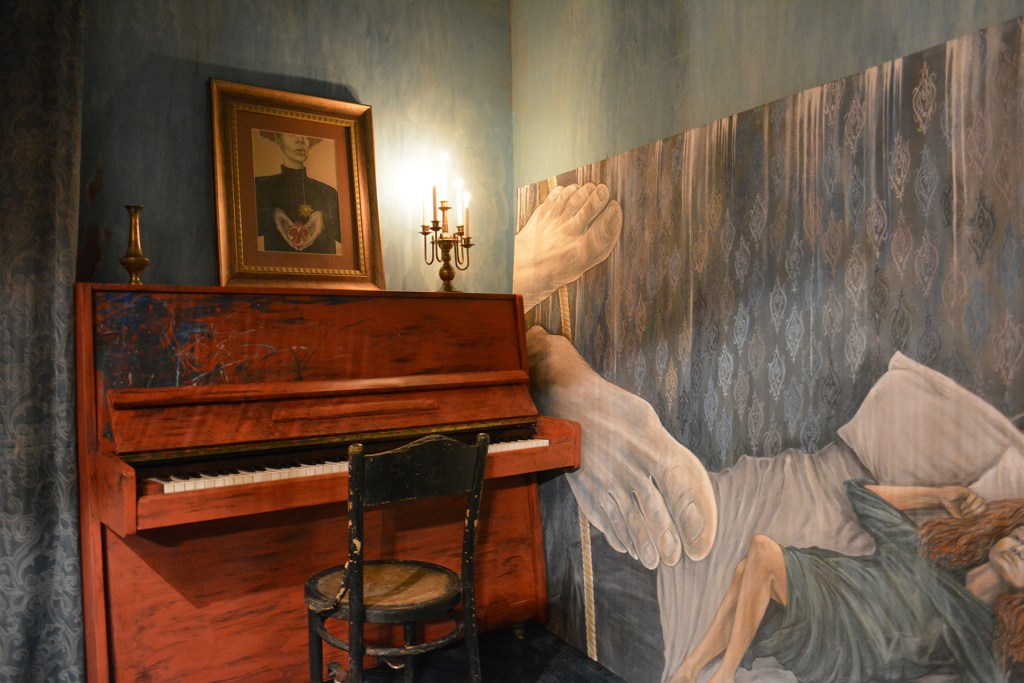 New Apartment
Stockholm, Sweden
Ksenia's weakness for LED lighting and early 2000s MTV music videos influenced her decision to include this Swedish apartment in her hardcore top ten. Are you ready to get jiggy with it?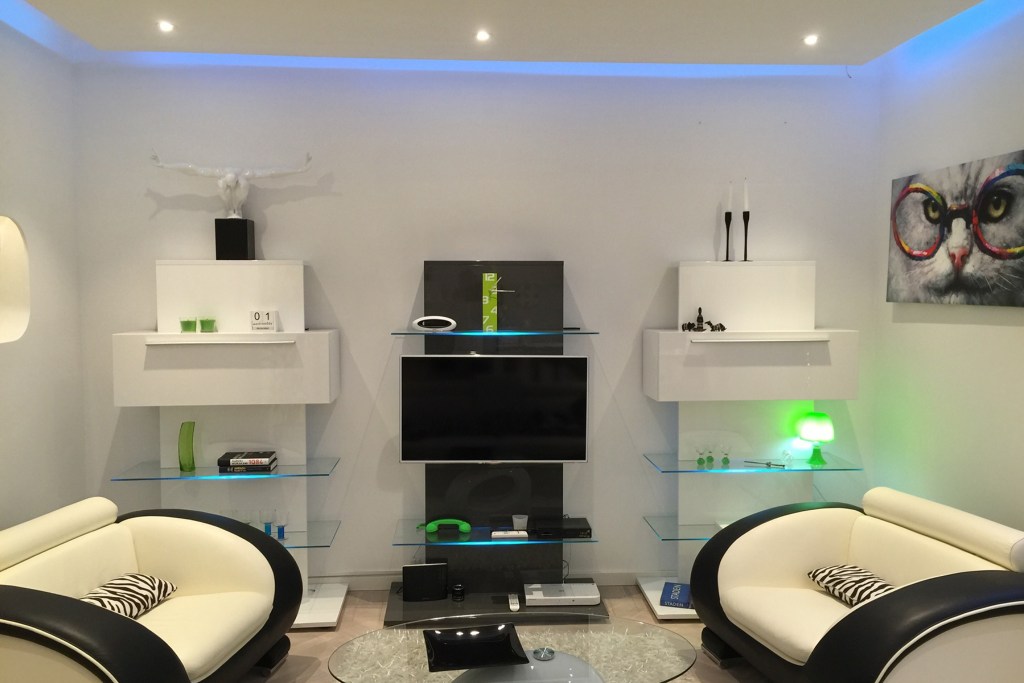 Deco Dream
Portland,   Oregon
Step back in time in this symphony of swirling patterns, neon lighting and glorious Art Deco features. No one can accuse Deco Dream of being minimalist.
*Images curated by Ksenia Shestakovskaia. Story written by Airbnb. All homes in this post are intended purely to inspire and illustrate. Airbnb does not recommend or endorse these listings or any other homes on the platform.