As French Polynesia's largest island, Tahiti is the economic, cultural and political centre of the archipelago. No wonder past presidents, royalties and celebrities pick this beach-lovers' haven for holidays and honeymoons!
Till date, its stunning black sand beaches has drawn over 20,562 Airbnb guests. Airbnb boasts unique accommodation ranging from private islands to luxury yachts, where the number of listings in French Polynesia have grown by 120 percent over the last 12 months, attracting an 87 percent year-on-year growth in guests booking Airbnb homes.
Wake up to spectacular views of the ocean at your toes along with the sound of lapping waves and the smell of sea-salt. On average, Airbnb guests spend about four nights on the islands with 98 percent of bookings having four or fewer in their party. A typical group size would be two, which makes this an idyllic spot for honeymooners.
Here are some of the most picturesque Airbnbs, ranging from private islands to treehouses that overlook the priceless view of the South Pacific Ocean.
This private island is ideal for an authentic stay in harmony with nature. Located off the south coast of the island of Tahiti, each bungalow is built in Polynesian and Balinese style with exotic red woods, palms and coral. The island and its equipment work entirely thanks to solar panels. There is no air conditioning or fans but the sea breeze is enough to cool the nights. The island is lined with beaches of white and blue lagoon.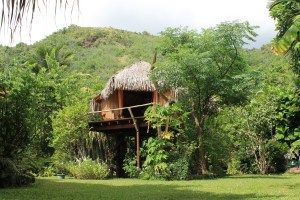 This small house is confined in the center of a beautiful and vast garden. You will have your own bathroom and kitchen which is located on the first floor of the house. Away from the noise of the road, this Eden Garden offers calm and serenity. You will find tropical plants and beautiful exotic flowers around the house.
An expansive villa that stand tall on the heights of Te Maru Ata in reassured residence. Play billiards to the stunning 180 degree view of the lagoon and Moorea.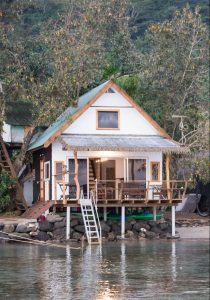 Live like a local as you wake up in a chalet on stilts above the lagoon. With the mezzanine equipped with a double bed and 2 single beds, expect to be greeted by rays, sharks and other friendly creatures in the mornings.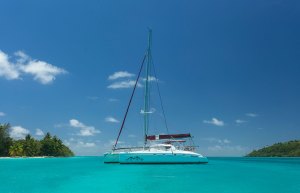 A large 14 metres catamaran parked in the marina in downtown Papeete. You can enjoy Papeete with restaurants or food trucks nearby. You can choose to anchor at the lagoon of Tahiti in a 3 metres of crystal clear water or sail to explore the other islands.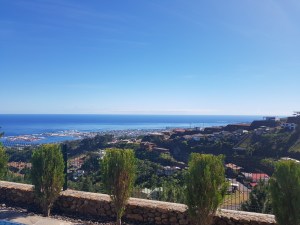 This studio at 450 metres altitude is equipped with a kitchen and a bathroom outside adjoining the swimming pool. It has an unobstructed view of the port and the town of Papeete but with all the privacy that you enjoy with its independent entry from the guest house by stairs.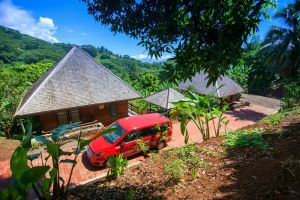 Wooden, super zen, hillside bungalow, stunning views set in a cool, calm setting in a 'Garden of Eden'. Looking to experience an authentic taste of Polynesia from the comfort of a hillside home in peace and tranquility? Here it is! Open aired, spacious, high ceilinged, locally decorated, authentic, comfortable, fully equipped Polynesian home with surrounding terraces to appreciate breathtaking views.
Find your perfect holiday home here on Airbnb.