Host Matt Maxey on Harvesting Gratitude this Season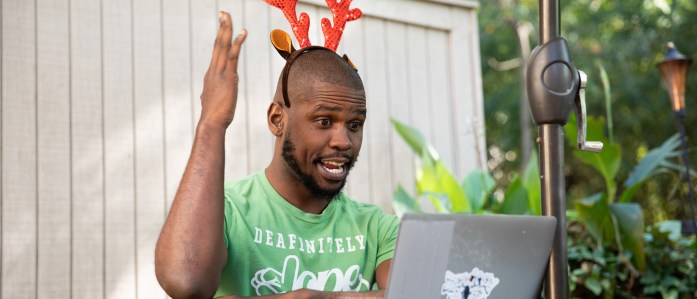 Georgia-based Matt Maxey has lived a life that would be considered anything but ordinary. Born with severely profound hearing loss, he learned sign language to help navigate his dual identity as a minority in both ability and race.
In 2014, Matt created DEAFinitely Dope to support others who felt marginalized and ignored by mainstream America. His brand would soon blossom into national recognition and world tours with award-winning musical artists. This holiday season, Matt is inviting Airbnb guests to practice sign language through his Online Experience that adds a seasonal twist to ASL learning.
We asked Matt to share his perspectives on defying the norms and best practices for harvesting gratitude this season.
Can you tell us a bit about yourself and why you became an Airbnb host?
I am a deaf individual working with other deaf co-hosts, and Airbnb was a great way to be available in the midst of COVID-19 in replacing doing the usual workshops, performances, and interpreting hip hop. 
What inspires you to bring music to the deaf community?
Being deaf myself, and not starting to learn sign language until I went to college, gave me an opportunity to be able to relate to those who can sign and those that are learning to sign. As the journey has continued, it has been a blessing in disguise to see many more deaf creators stepping up to also contribute to the signing ecosystem.
As an Online Experience host, you connect with guests from all over the world. What's been your favorite interaction thus far?
It's always a positive experience with each session, but a personal favorite were two best friends learning to sign a funky song together as a surprise birthday gift. The joy in the process definitely stood out to me as a reminder of why these Experiences are hosted to make an introduction to sign language become unforgettable!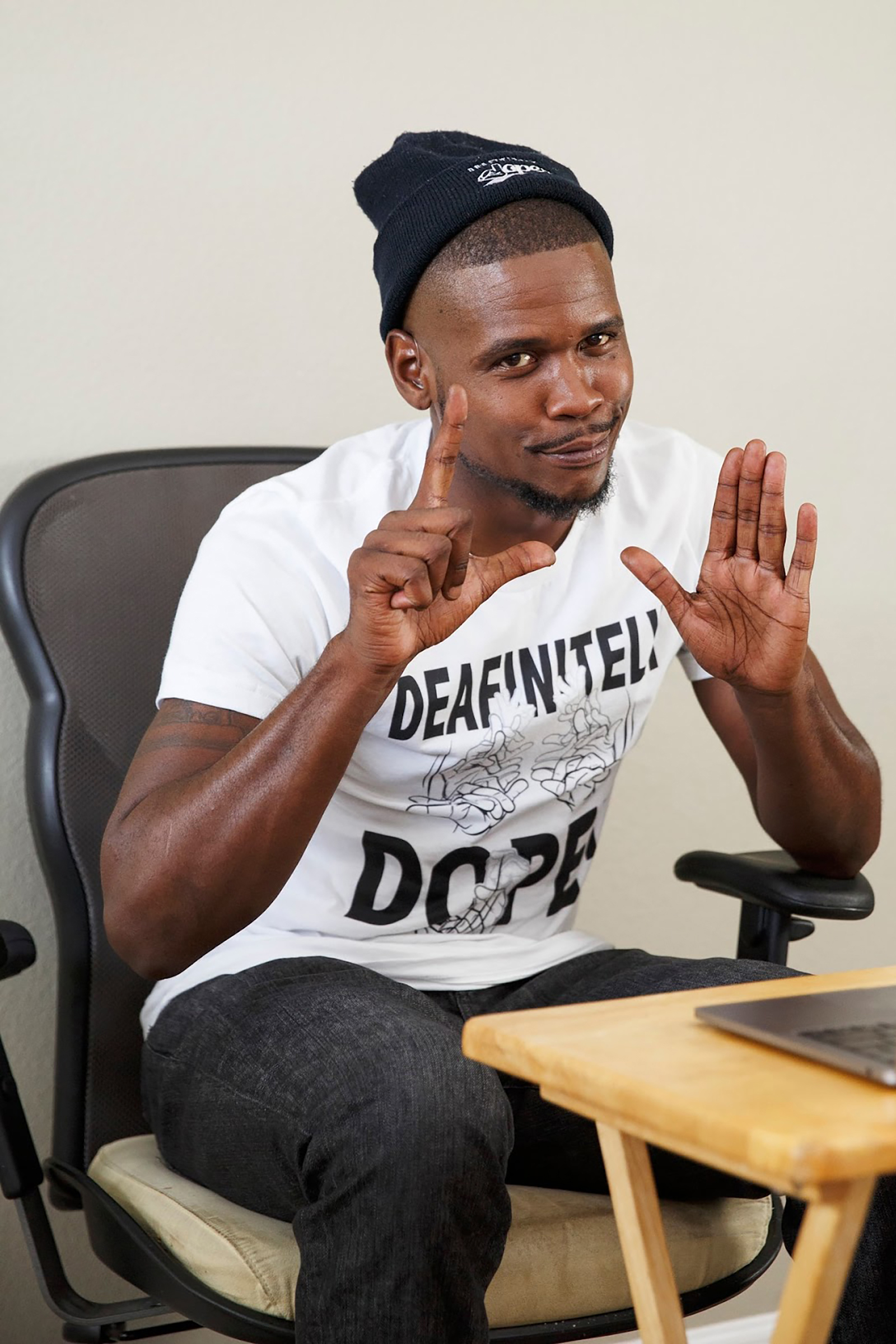 2020 has been quite a year. What's the biggest lesson you've learned about gratitude?
Gratitude has indeed been a theme of the year. The biggest lesson I've learned is that everything happens for a reason and to stay the course in a positive manner to understand why we make the adjustments needed to thrive in life.
What advice would you give for exercising gratitude this season?
Exercising gratitude this season is done best by paying it forward, everytime I receive anything that I can express gratitude for, it's a personal mission of mine to give something that I can offer so that the next person can be grateful as well, whether gratitude is expressed or not.
Today, what are you most grateful for?
Today, I'm most grateful for another day in this life. No matter how negative social media may become, or how hard life may feel, everyday is a new chance to do better than the day before!