For former world champion, Daniela, rowing was a passion from a very young age. It all started when her dad, a rower himself, used to take 10-year-old Daniela to his local club in their native Czech Republic.
"Even though he took me on his rowing trips when I was a child, he didn't think it was a suitable sport for girls! But the way my mind works, if someone says you're not allowed then this really drives me to do it. From the very beginning I fell in love with rowing. You are always outside and having fun in nature. I tried other sports but with rowing you're outdoors, on the water and it is something you can stick with all your life. It really is hard to beat."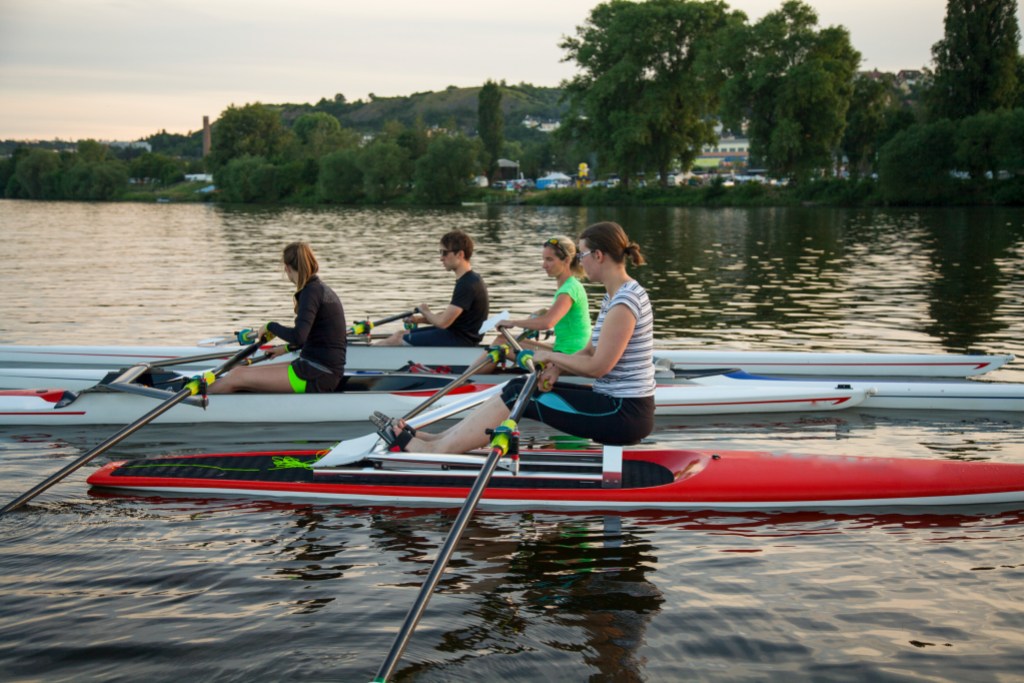 Fast forward 20+ years and this passion and determination shines as brightly as ever. Daniela has a string of impressive rowing accolades to her name, winning first   place at the Rowing World Cup in Munich in 2003, along with several other international medals since then. She has also established herself as a successful business woman, with a company that supplies (surprise, surprise!), rowing equipment to enthusiasts around the world. Now Daniela is turning her attention to her latest rowing venture: as an Experience Host with Airbnb. She's incredibly excited about this for a number of reasons.
"Rowing is such an elite sport it can be hard to break into. The cost of the equipment alone can scare people away. But this gives people instant access to a terrific sport. In addition to this access you've got the River Vltava itself. It's funny, after so many years rowing along it I don't always see how spectacular it is. But when I bring someone new with me they say Prague is the best place in the world to row. They're blown away. You get to see the best of Prague away from the crowds –  where else can you see an uninterrupted panorama of Prague Castle all to yourself?"
For reasons you might not expect, Daniela sees another virtue in the sport of rowing: once you get into the swing of it, she feels it can have all kinds of positive impacts on other areas of life.
"If you get to a certain level with rowing you're able to get into a flow where you do things automatically. Then your mind starts to wander to things and, almost subconsciously, I'm able to problem-solve all those things I'd been putting off. It's fantastic for my business – some of the toughest issues have been resolved on the water!"