Host spotlight: historical homeowners of Italy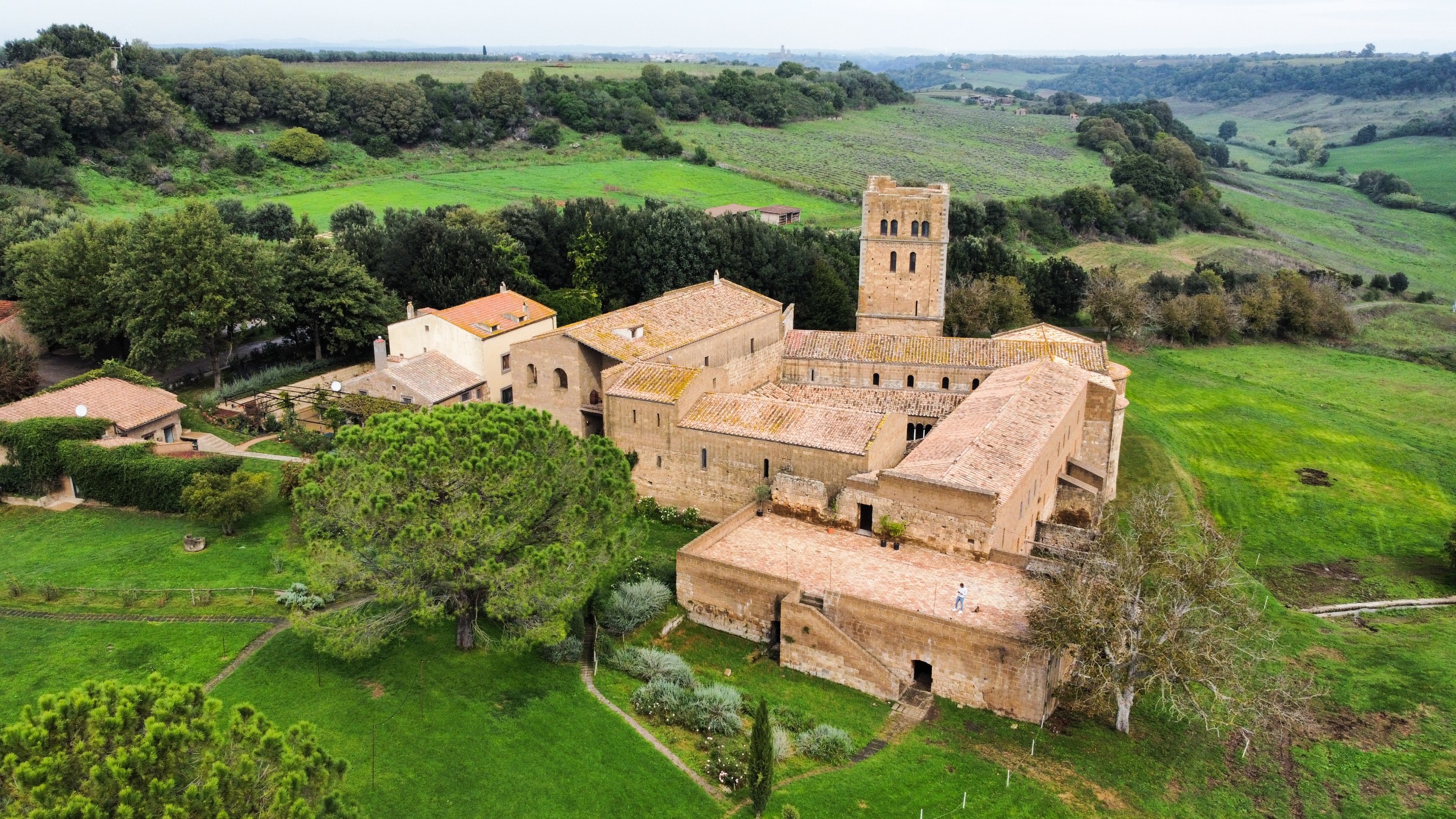 Diving into the history of Italy can lead you to incredibly rich and rewarding places: from a Cistercian abbey in Lazio to an 18th-century Venetian villa surrounded by frescos to a charming old tobacco house in the heart of Apulia. Even more special than these heritage locations are the people who inhabit them and give them new life.
On a journey that winds its way from Veneto to Apulia to Abruzzo and Lazio, we meet four members of the Historic Homes Association of Italy (ADSI) who share their experience of what it means to welcome guests from all over the world into their into their historical homes on Airbnb.
In the heart of the Tuscia Viterbese lies the Abbey of San Giusto. For over ten years, Ippolita has been welcoming guests to a gorgeous room perched inside the tower with breathtaking views of the River Marta Valley below.
Ippolita's connection to the abbey is a long and varied one, which began when her father Mauro, an engineer and Olympic gold medallist in horse riding, discovered it during one of his trips between Bologna and Rome. It was love at first sight.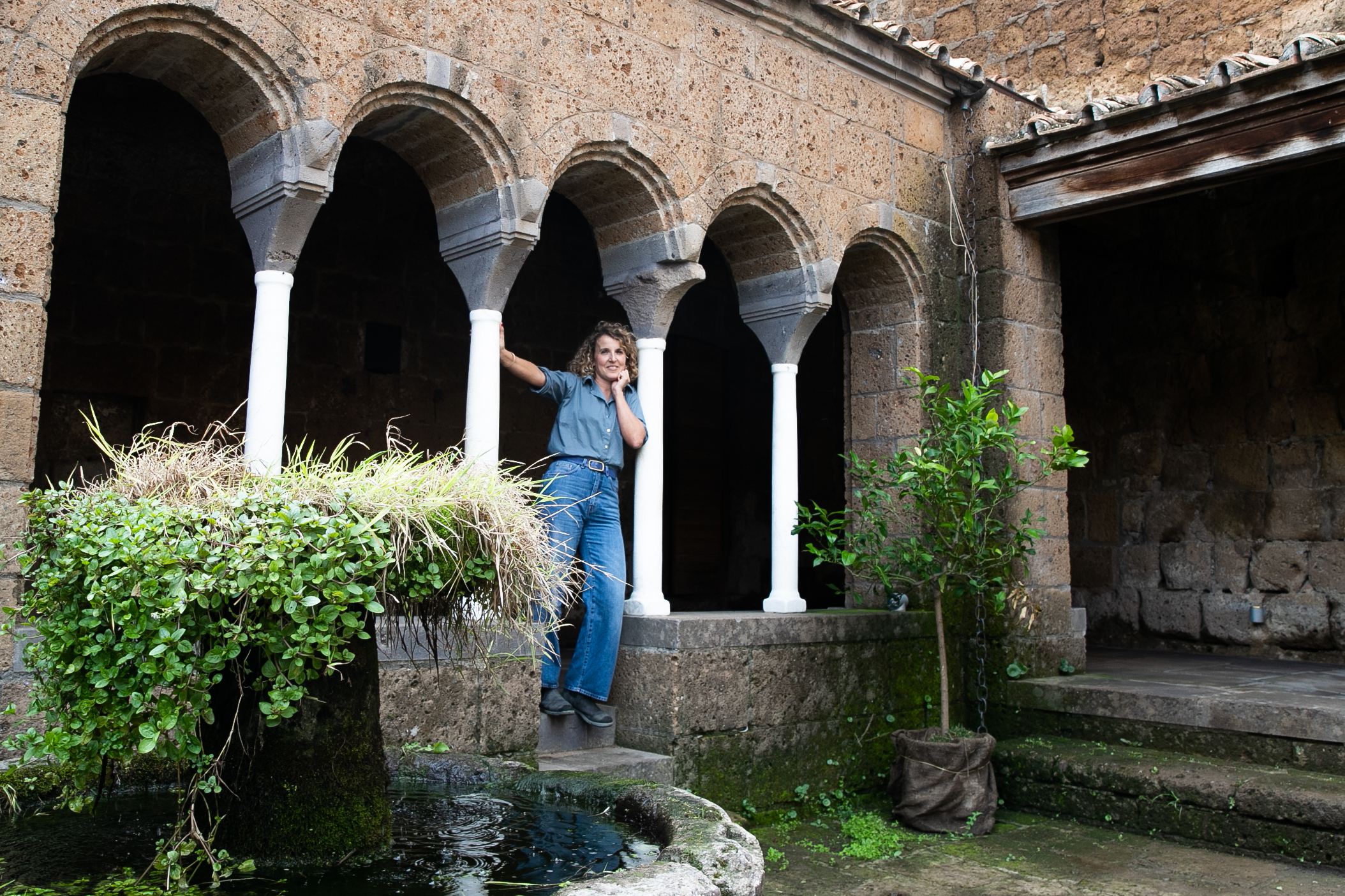 "When I was 12, he brought us here in a very hot August, saying he would like to buy the abbey. It was in ruins and full of brambles, but slowly, over 20 years, we restored it completely. Right from the start we realized that it was too beautiful a place to keep just to ourselves. Beauty must be shared!'

Host Ippolita
Vittorio and Mario at Villa Betteloni, Venetia
Villa Betteloni is an ancient Venetian villa whose construction dates back to the second half of the 14th century. Nestled among the vineyards of Valpolicella, with its frescoed ceilings, Italian-style garden and three hectares of organically cultivated vineyards, it was once the residence of architect and philosopher Guarino Guarini.
In 1665 it was bought by Vittorio's ancestors. After a career as a manager, he decided to share his home with others by becoming a Host.
"It took me years to make up my mind. Then I realized that welcoming guests as well as telling them the stories about this place about my family is a beautiful experience. In five years we have hosted people from fifty-five different countries! Being a host is a way to maintain a heritage that is as fragile as it is precious. I did it to guarantee a future for Villa Betteloni and for my children".

Host Vittorio
Emira and Arturo in the Tobacco House, Apulia
In Vitigliano in Salento, a building where tobacco was once produced, has taken on a new lease of life. Thanks to Arturo and Emira, it has been transformed into a unique residence where original features have been sympathetically enhanced – adding the colors of Salento and the atmosphere of Emira's Tunisian homeland to the building's wide vaulted ceilings and large halls.
Discovered by the couple in 2004 during a work seminar, they fell in love with it and decided to settle there for good.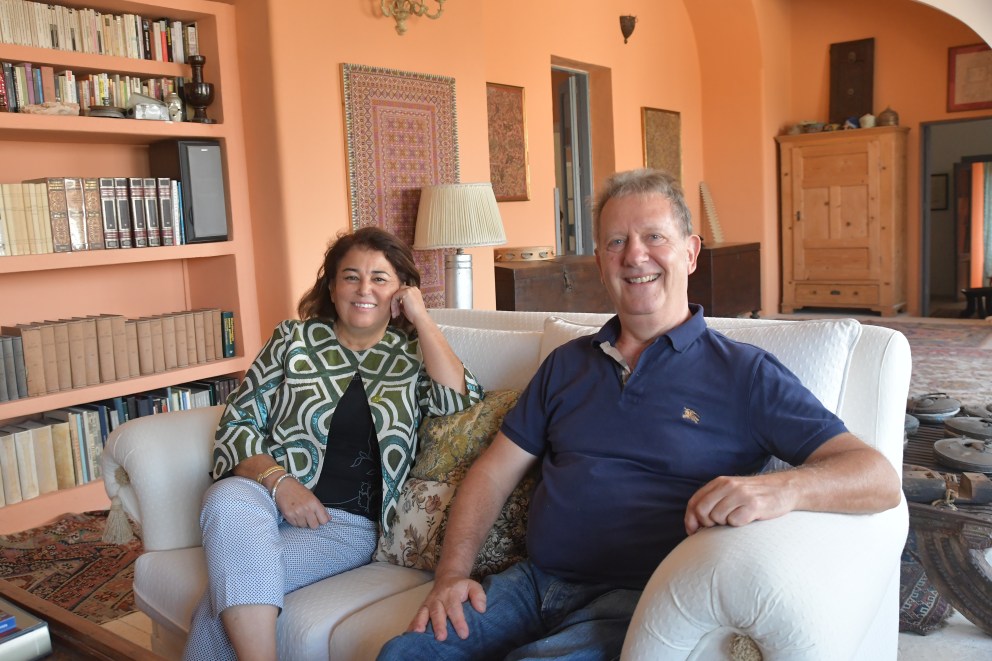 "Here in Salento, there was an important tobacco production industry. The leaves were harvested and then dried and canned in these buildings built in Lecce stone. We were incredibly impressed by the majesty of the building's vaults as well as the entrepreneurial history that had developed here. Being a Host, I'm reminded of my childhood when I used to travel all over the world with my family and receive a warm welcome wherever we stayed".

Host Emira
Paola and Gionatan in their Romantic Home, Abruzzo
Overlooking the Peligna valley in the medieval village of San Benedetto, this Romantic Home is actually a collection of heritage buildings in an area that had been suffering from neglect and depopulation. The transformation is the result of a family dream of Paola and Gionatan. The couple, with a background in computer science, had been looking for an historic weekend retreat but never imagined they would leave their respective jobs to become full-time Hosts.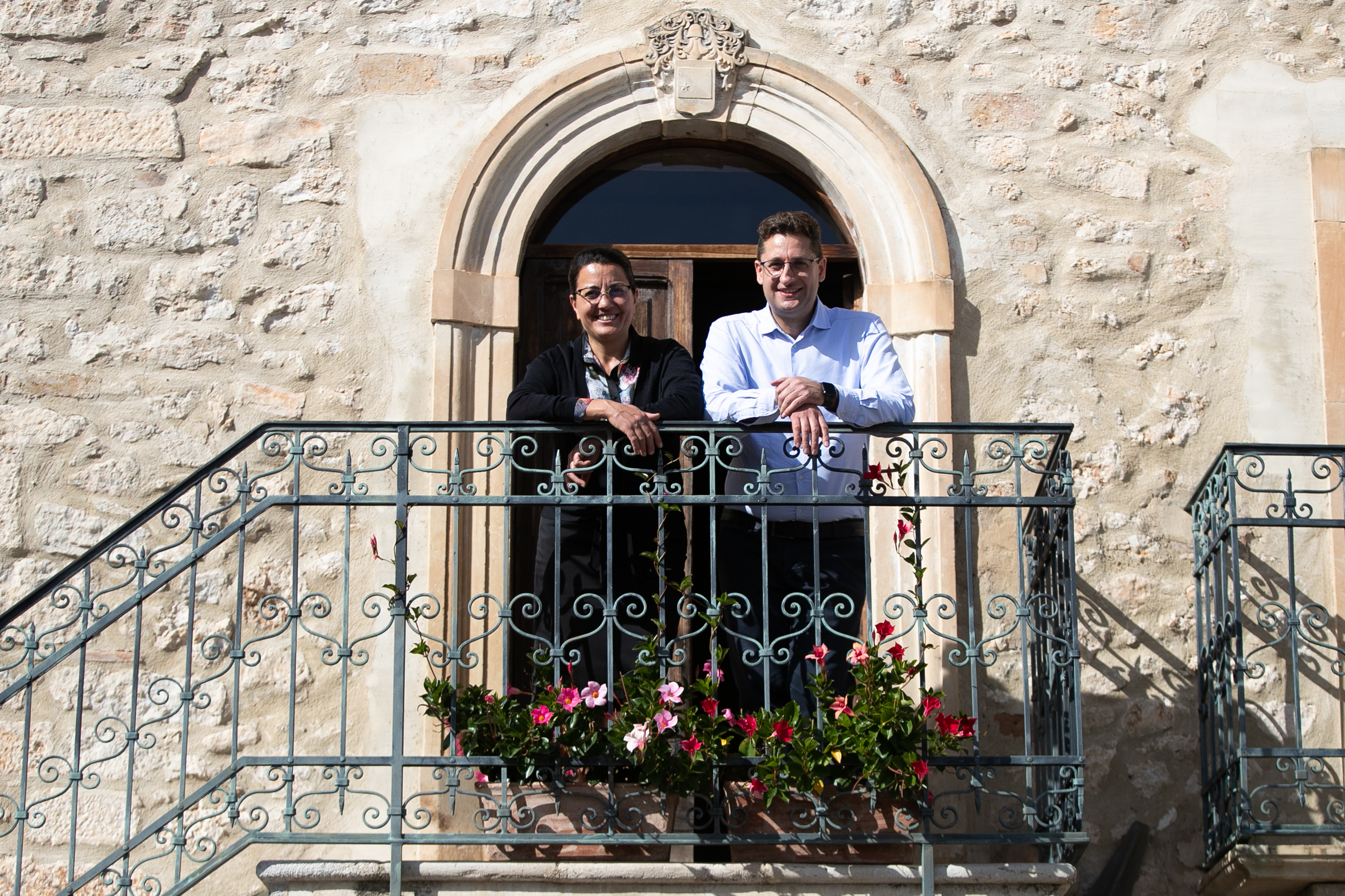 "We found ourselves in front of ruins: a collection of caves, barns and old shepherds' dwellings which we decided to renovate while respecting the original characteristics of the places and enhancing the history of Abruzzo. By becoming Hosts and opening up our home, the local economic fabric is strengthened and new entrepreneurial initiatives can be born".

Host Paola