Notting Hill beckons those who linger over breakfast. And what better place to delay the day than on the stone patio of Stylish Apartment Close to Portobello Road, Airbnb Plus host Laura Butler-Madden's stylish London home.
Laura, a celebrity publicist-turned-interior designer, was lured by the quintessential charm of the London neighborhood after redecorating properties in Mallorca, Spain.
My husband and I started renovating properties together in 2010, initially in the Balearic Islands – I learned on the job really. And once we started working with property we knew it was the right thing for us – we absolutely love what we do.

Laura Butler-Madden, designer and Airbnb Plus host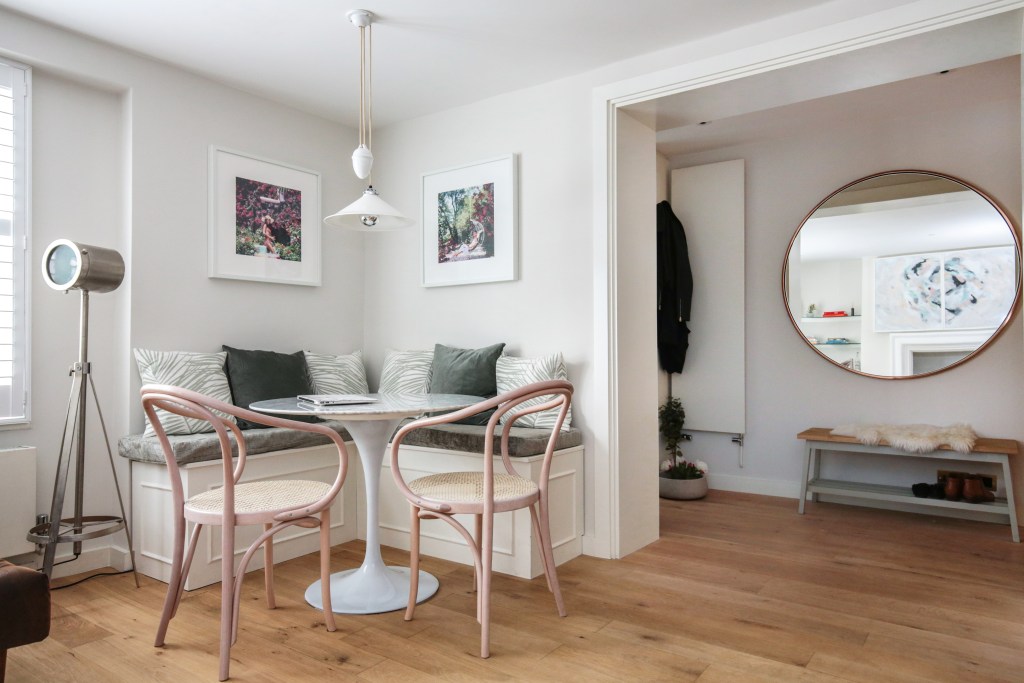 Guests feel the romance infused into her Notting Hill garden flat, which features bedding bow-tied by hand, burnished marble, muted grays and pinks, pops of warm wood and vintage touches.
"Beautifully and tastefully decorated, yet still welcoming," writes New York City guest Kaitlin.
Laura admits that when she and her husband initially bought the flat, it was for them. Later, she decided the serene space was too good to keep to themselves and shared it on Airbnb.
"I wanted to create a fresh, calm and stylish place for guests to relax in when visiting London," she says, adding, "the property is in a lovely, buzzy area of the city. So I wanted to create a little oasis of calm for them to return to after a fun day or night out."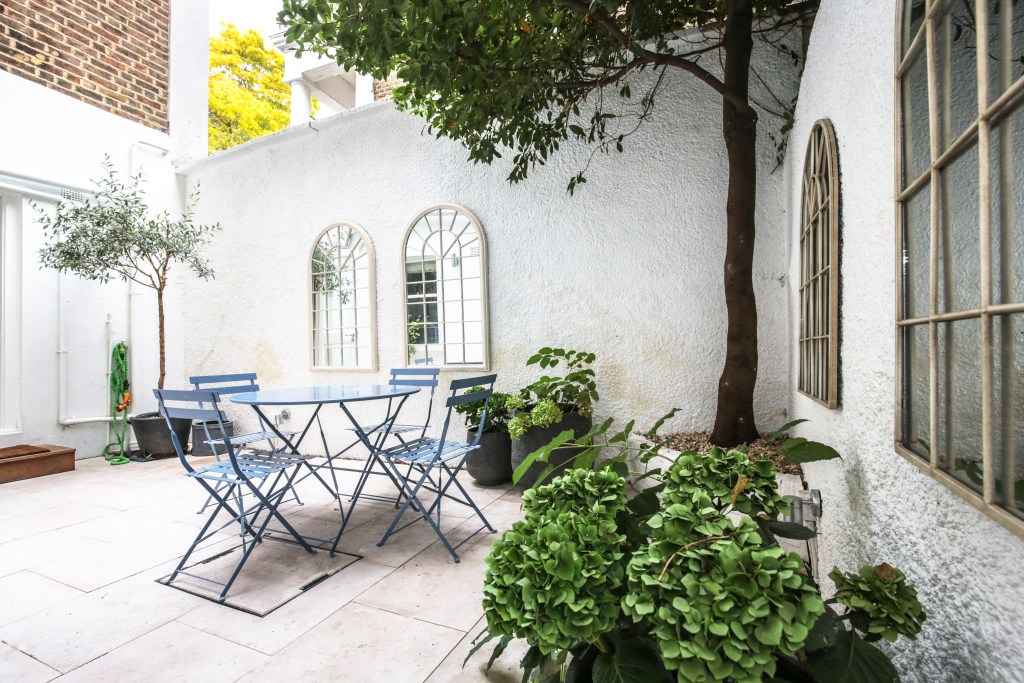 Guests like Audrey, from Bristol, agree, calling the home "spotless and smashing." She also notes its "perfect location," as the home is within walking distance to Portobello Road, home to more than 1,000 antiques dealers.
The neighborhood itself has taken many forms over the decades – from brick-making in the Victorian era to a Caribbean enclave in the mid-1900s and, most recently, an upscale community known for pastel Victorians, private gardens and one of the largest carnivals in the world.
Designers like Laura draw from the district's dynamic history.
"Notting Hill is an area known for pretty pastel-colored houses, so I wanted the flat to also reflect this," Laura says, noting that her use of soft colors contributes to her reputation for calming designs. "The repetition of tiles and fabrics in different parts of a space help to create this vibe."  
To up level a space into a lovely home like Laura's, here are some of her design tips – including one for the holidays – that make a real difference for the guest experience:
Put Away Personal Items: Guests want to feel like it's their own little haven while they are away from home. We didn't include any personal photos, just lovely artwork and books, which helps to keep things neutral.
Use Art in Practical Ways: When it's time for a mellow night in, the TV is revealed from behind a pastel painting.
Keep the Holidays in Line: Keep things simple and coordinated with the rest of the interior. For this property, I would go for soft-colored decorations rather than the traditional bright reds and greens.