Hosts use income to cover rising costs, guests travel and work remotely
Key Takeaways
Almost half of the Hosts surveyed in the Philippines said one of the reasons they host is to earn money to help cover the rising cost of living
In the Philippines, more than a third of guests surveyed said they stayed at an Airbnb listing to travel and work remotely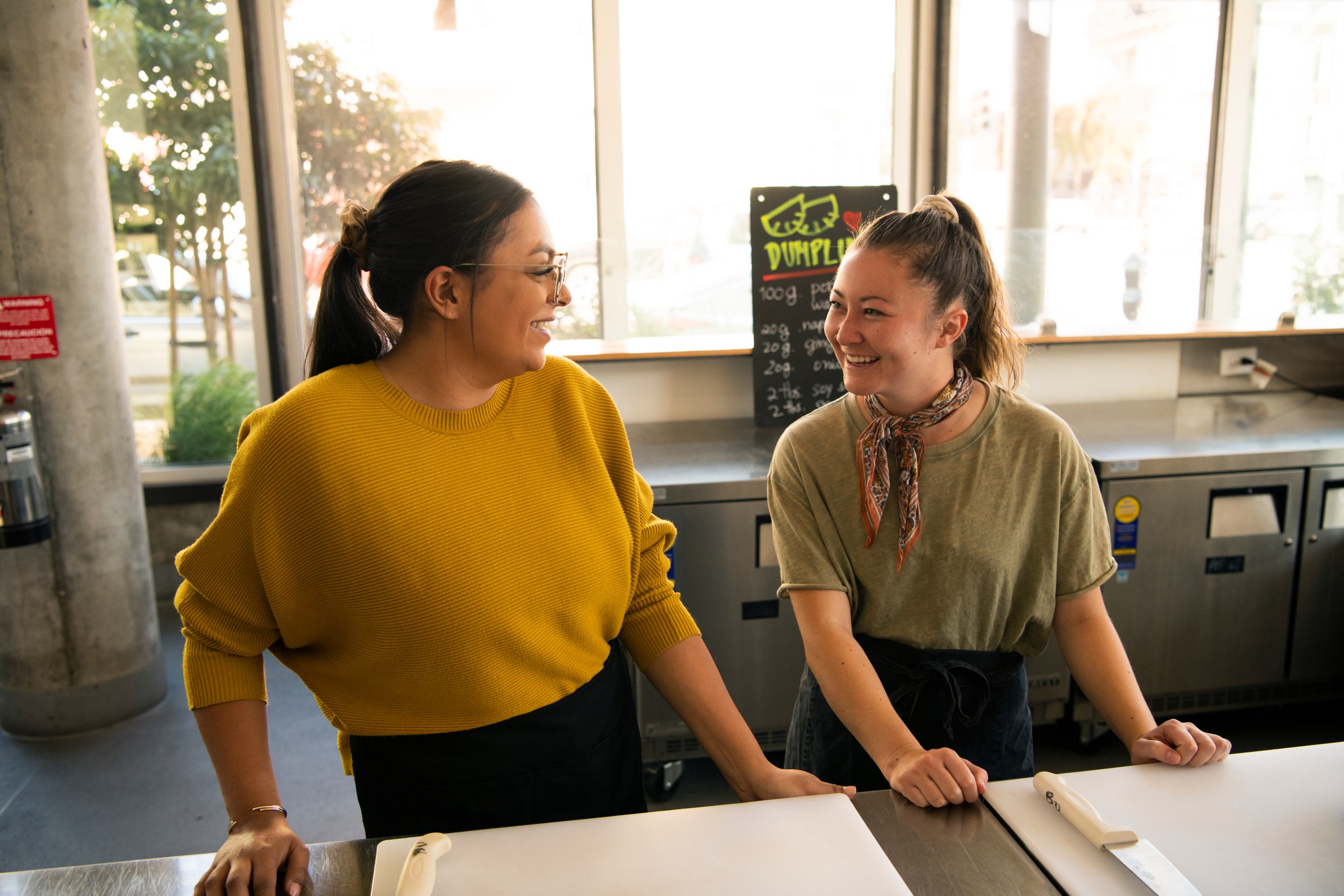 Key Takeaways
Almost half of the Hosts surveyed in the Philippines said one of the reasons they host is to earn money to help cover the rising cost of living
In the Philippines, more than a third of guests surveyed said they stayed at an Airbnb listing to travel and work remotely
Airbnb today releases the results from its latest survey of Hosts and guests. The findings among Hosts and guests who used the platform last year in the Philippines provide insights into how the Hosts are using their income from Airbnb in a time of broader economic challenges such as soaring inflation and how guests are using the platform amidst a travel revolution.
Mitigating higher prices with hosting
As external forces pushed inflation higher around the world last year, including in the Philippines, income earned through hosting helped Hosts surveyed1 in the country navigate higher prices. In response to why they host their space on Airbnb:
Almost half of the Hosts surveyed said one of the reasons they host is to earn money to help cover the rising cost of living.
Nearly 2 out of 5 hosts surveyed said they host to earn money to make ends meet.
Over 50 percent said they host to earn extra spending money.
Approximately 60 percent said they host to earn money to grow their business.
According to the Food and Agriculture Organization of the United Nations (FAO), the Food Price Index steadily increased globally last year, up to an all-time high in March 20222. Against the backdrop of higher prices for everyday goods, nearly 60 percent of Hosts surveyed in the Philippines said they use the income earned through hosting to buy food and other necessities that have become more expensive.
Hosts surveyed in the Philippines are also using the income earned on Airbnb to help pay for housing and home improvement needs. More than a third surveyed said that the income they earned through hosting has helped them stay at home in 2021. Of that group, over 50% percent said that hosting helped them avoid foreclosure or eviction. Beyond paying their rent and mortgages, almost half of the Hosts surveyed indicated that they use the money earned through hosting to improve their homes.
Hosts surveyed also indicated that they expect that income earned through hosting will become more important, with almost half saying they expect to become more reliant on Host income in the next 12 months.
Hosts are key contributors to their local communities. In addition to booking revenues from guests and guests' local spending, Hosts surveyed in the Philippines are also contributing to the country's tourism income:
Almost half of those surveyed say that they hire support staff such as professional cleaners.
Hosts surveyed also like to share recommendations with guests about restaurants and cafes (nearly two-thirds), outdoor sites and activities (over 50 percent), lesser-known areas and places to visit (over one-third), and shops and boutiques (over 40 percent), amongst others.
In fact, three-fourths of Hosts surveyed recommended places to visit in and around their Airbnb neighborhood to guests.
Guests travel and work remotely, discover new places, and stay longer
The pandemic has changed the way people travel globally, with millions of people now more flexible about where they live and work. In a trend that began last year and has continued into Q1 2022, guests are staying longer — essentially living on Airbnb. Globally, long-term stays were at an all-time high in Q1 2022, more than doubling in size from Q1 2019, and continue to represent around one in every five nights booked. In the Philippines, more than a third of the guests surveyed3 said they stayed at an Airbnb listing to travel and work remotely.
To ensure that Airbnb is supporting the continuing travel revolution and optimizing for the new flexibility of guests, Airbnb introduced the biggest change to its platform in a decade earlier in May, which includes the Airbnb Categories, a redesigned user interface that makes it easy for guests to discover millions of homes they never knew existed – helping to spread tourism outside of typical destinations and Split Stays, an innovative feature that splits guests' trips between two places to stay when they're searching for a week or longer.
Airbnb is empowering guests to embrace new ways of living and traveling, including through its recent upgrades and innovations:
Almost 30 percent of guests surveyed in the Philippines indicated that if staying at an Airbnb listing was not an option, they would have probably or definitely changed their length of stay.
Approximately 35 percent surveyed stated either they definitely or probably would not have visited the neighborhood in which they stayed if a listing were not available.
This further illustrates how Airbnb is encouraging guests to discover new destinations.
This is also reflected by the fact that since March 2020, globally, more than 8,100 cities and towns4 received their first-ever Airbnb bookings. Globally, Airbnb guests have already planned stays in over 72,000 cities and towns5.
In the Philippines, since March 2020, over 60 cities and towns got their first-ever Airbnb bookings. These included bookings in lesser-known and off-the-beaten-path destinations like:

Doña Remedios Trinidad, Bulacan: Tagged as "Bulacan's Last Frontier", DRT is home to breathtaking mountains and majestic falls perfect for adventure seekers.
Naujan, Oriental Mindoro: A town of pristine beauty and historical sites, Naujan is the largest municipality of Oriental Mindoro. It is known for Lake Naujan, the country's fifth-largest lake, and the Simbahang Bato, a church built during the 16th century.
Talisayan, Misamis Oriental: Talisayan is one of Misamis Oriental's diving sites where the Sipaka Point and Sta. Ines Wreck is located.
Cateel, Davao: A laid-back town near the tail-end of the Davao region home to the photogenic 84-tiered Aliwagwag falls.
Those interested in learning more about how much could be earned through hosting should visit airbnb.com/host. Those interested in exploring the incredible places to stay listed across Airbnb's 56 categories should visit airbnb.com or download the app.
Based on a survey of 220 Airbnb listings booked in the Philippines between June 1, 2021, and December 31, 2021. All additional Host-centric survey data in this release originates from this survey.
Based on a survey of 250 Airbnb home guests who booked a listing in the Philippines between June 1, 2021, to December 31, 2021, and were surveyed between February 17, 2022, and March 31, 2022. All additional guest-centric survey data in this release originates from this survey.
Based on internal Airbnb data between March 2020 and March 2022. Source: https://news.airbnb.com/airbnb-hosts-in-rural-america-earn-over-3-5-billion-in-2021/
Cities and towns expected to have guest check-in between June 1 to August 31, 2022, as of April 29, 2022.