HotelTonight and Airbnb Finalize Acquisition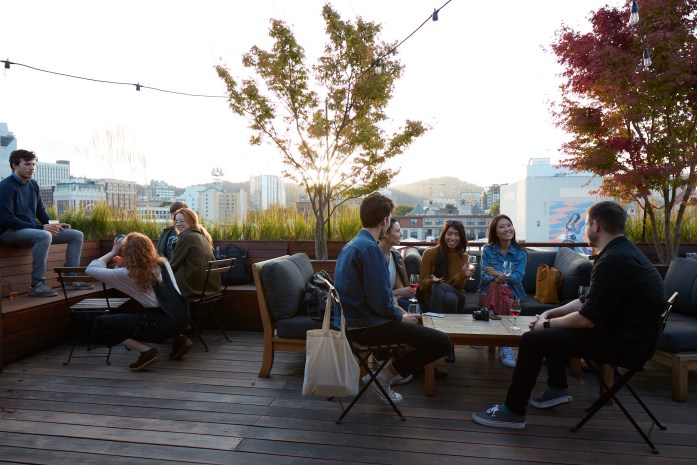 HotelTonight and Airbnb announced today that the acquisition bringing the two companies together has closed. The acquisition comes as HotelTonight continues to grow and interest in the company accelerates: in the first quarter of 2019, the number of room nights booked via HotelTonight increased more than 41 percent, year-over-year.
Airbnb is working to reimagine travel by building an end-to-end travel platform that combines where you stay, what you do, and how you get there, all in one place. HotelTonight is a hotel-booking service focused on making last-minute trips easy and fun, offering travelers seamless, on-demand booking for boutique and independent hotels. Together, HotelTonight and Airbnb will offer guests more choices and make it easier for the world's best boutique and independent hotels to connect with Airbnb's global network of guests.
The HotelTonight app and website will continue to operate as they do today. Sam Shank, HotelTonight co-founder and CEO, will lead the boutique hotel category at Airbnb.
"When we founded HotelTonight, we sought to reimagine the hotel booking experience to be more simple, fast and fun, and to better connect travelers with the world's best boutique and independent hotels," said HotelTonight CEO and co-founder Sam Shank. "We are delighted to take this vision to new heights as part of Airbnb."
"We want Airbnb to be the place where travelers plan all of their trips, whether they are booking one year or one day in advance," said Airbnb President of Homes Greg Greeley. "The HotelTonight team has a tremendous passion for helping guests and rich industry expertise. We are more than thrilled to have them on board."
The HotelTonight app was designed to delight customers with a truly unique booking experience. The app recently added Daily Drop, a personalized daily deal offering that has been loved by guests and will be particularly useful for those traveling for upcoming Spring and Summer holiday escapes.
In 2018, HotelTonight also expanded to desktop and enhanced its rewards program (HT Perks). Through features like these, HotelTonight has developed a loyal following of primarily Millennial, on-the-go travelers who appreciate its seamless, fast and fun user experience and HotelTonight's momentum has accelerated:
HotelTonight's revenue increased 39 percent in 2018.
Downloads of the HotelTonight app increased 17 percent month-over-month in March.
The number of unique hotels that sold a Daily Drop booking in March increased 47 percent over the previous month's average.
The number of new hotel partnerships increased 110 percent since the beginning of 2018.
HotelTonight received 3x its usual volume of inbound hotel partner inquiries in March.
Continuing to build on its history of innovation, HotelTonight also rolled out a new way to celebrate travel experiences and inspire new ones through achievements, which gives badges when a customer reaches certain milestones, such as countries or unique hotels visited. Additionally, the company added a way for customers to see how their HT Perks level stacks up against all other HotelTonight customers, which was a top requested addition by the HotelTonight community. Finally, advancing innovation to better serve hotel partners is also a top priority for HotelTonight, whose partner tools are designed to be as simple as its guest experience.