HotelTonight Unveils 2019 Booking Trends Report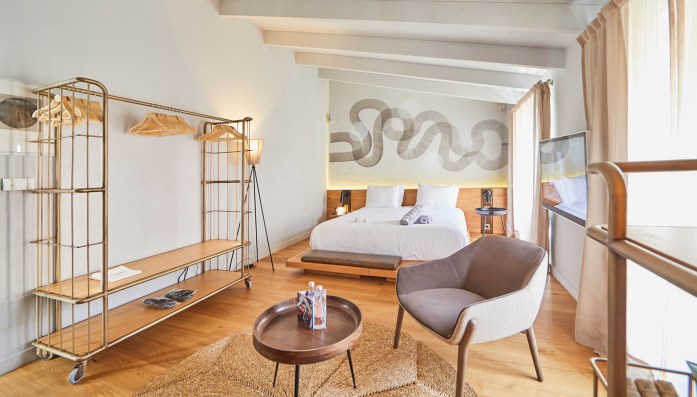 Today, HotelTonight is unveiling its 2019 trend report, featuring first-party data from the booking platform that offers travelers seamless, on-demand accommodation for some of the world's top boutique and independent hotels.
HotelTonight's 2019 trend report uncovers the surprising and compelling booking trends and behaviors of its booker-base, who represent a new generation of spontaneous travel. The report includes trends highlighting things like the top trending destinations, cities that take the most staycations, most popular stay dates, most spontaneous cities, 2020 predictions, and more. Full report: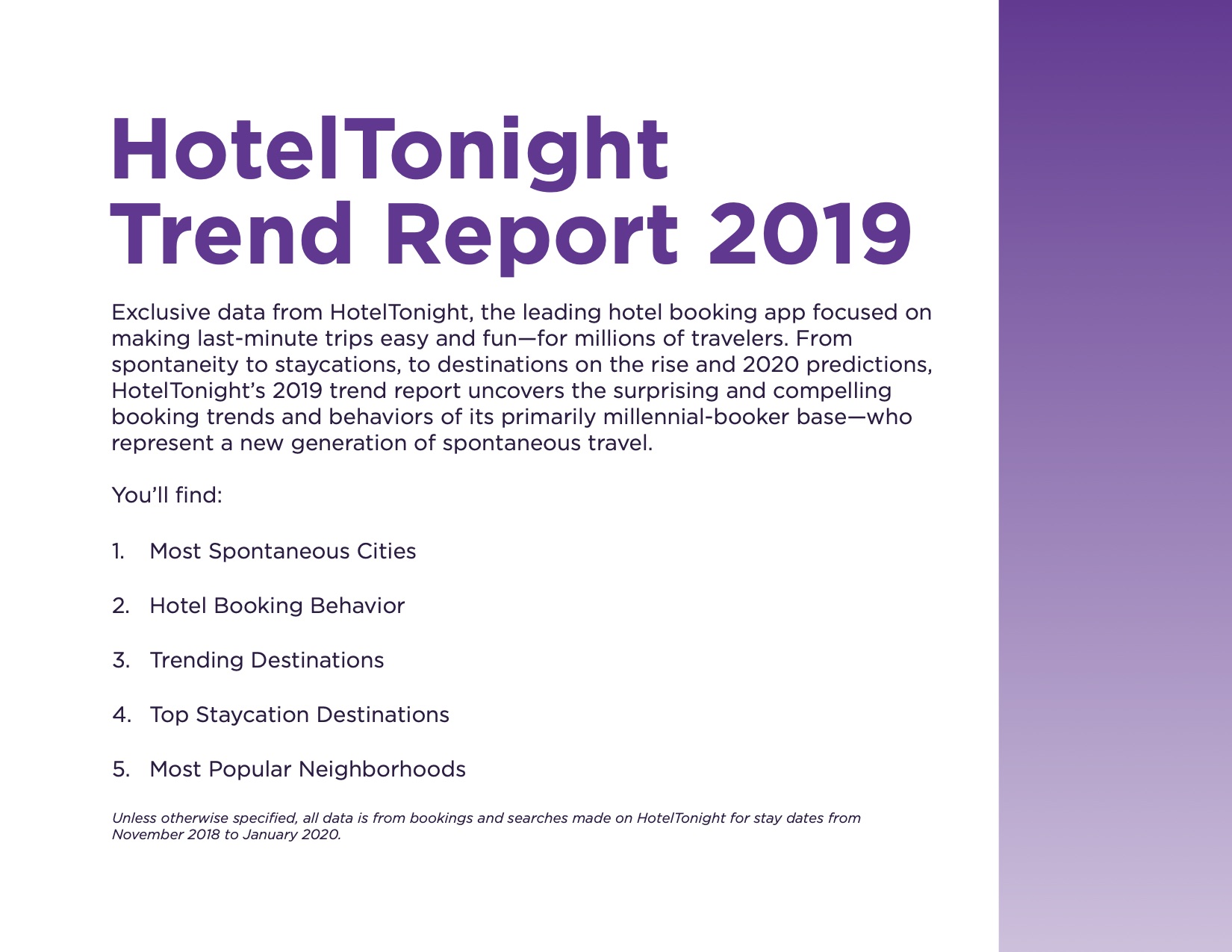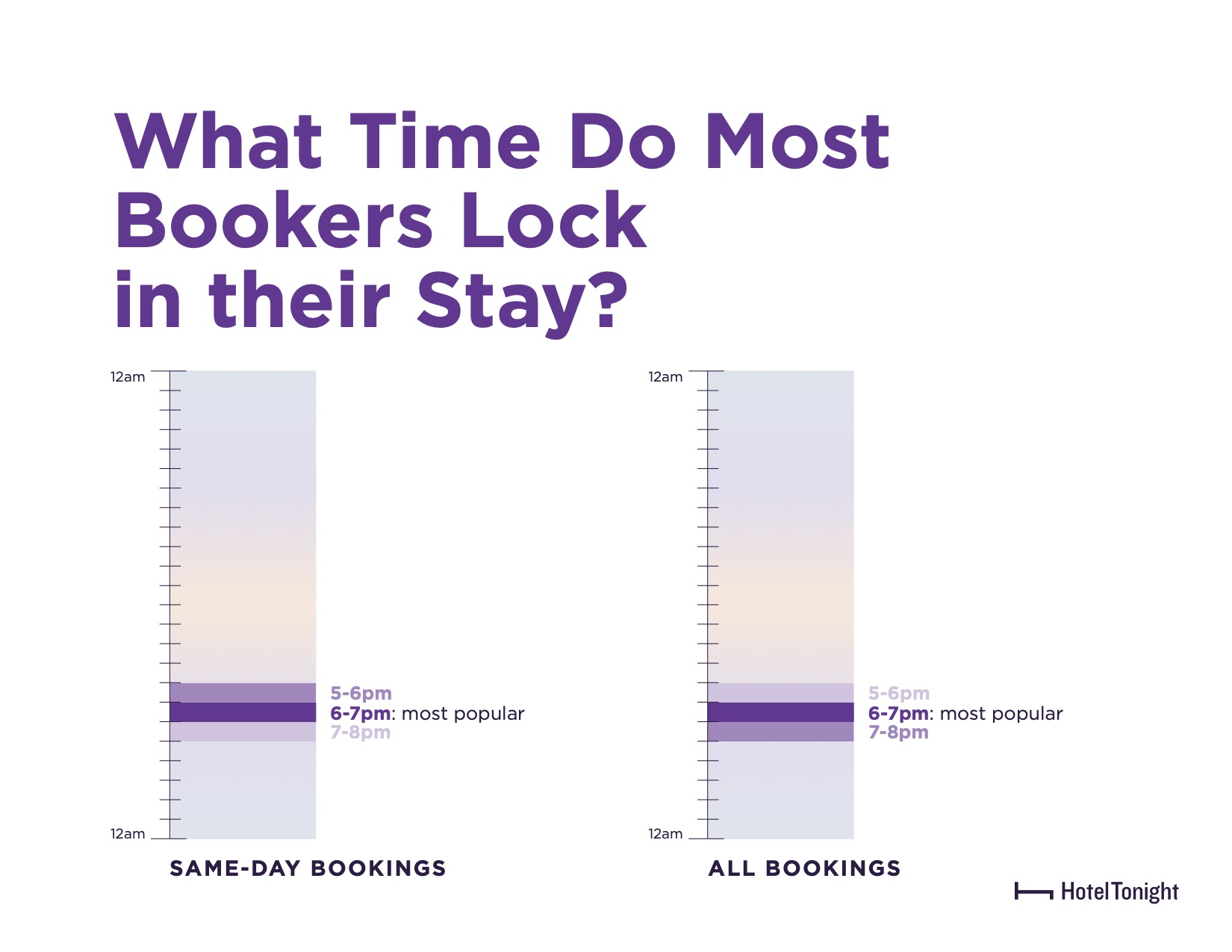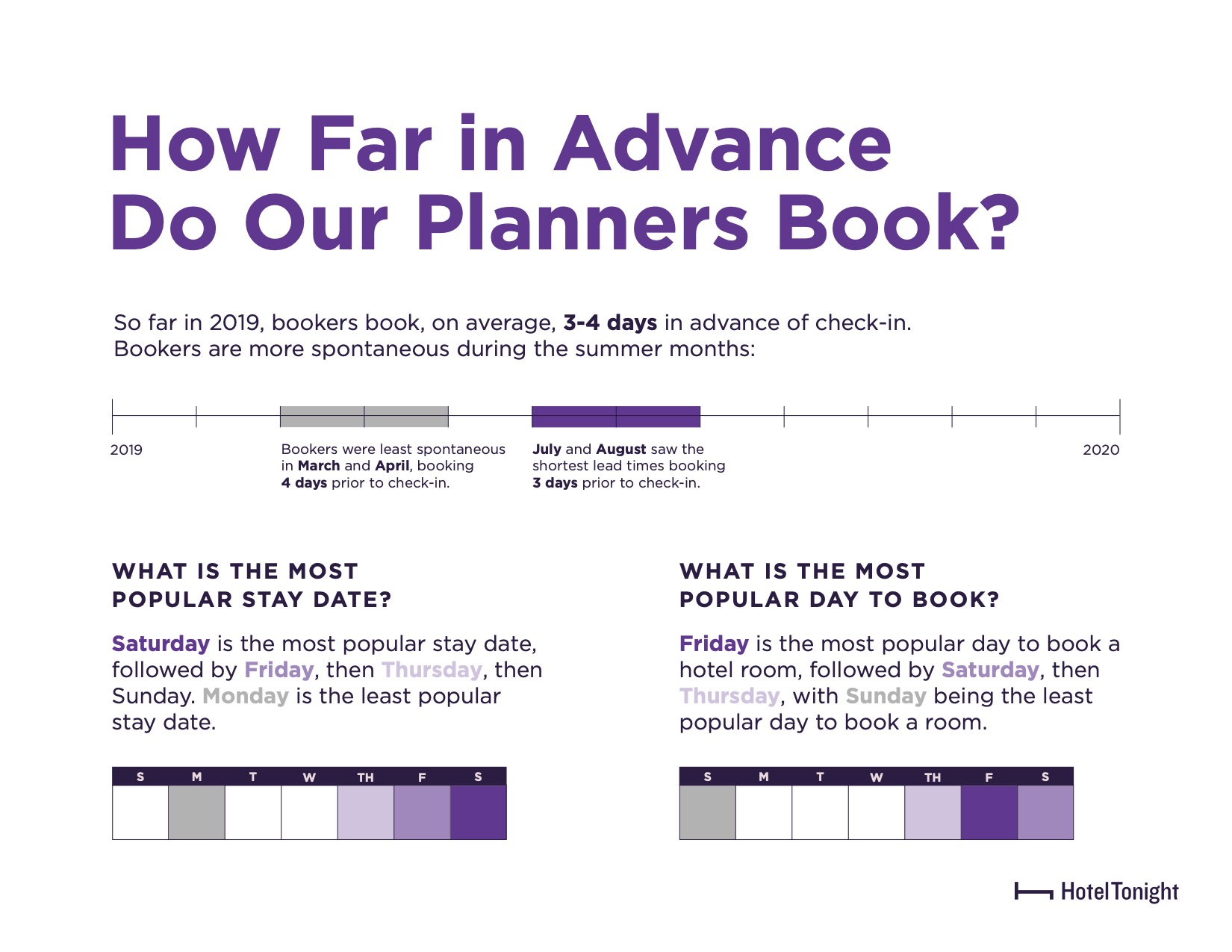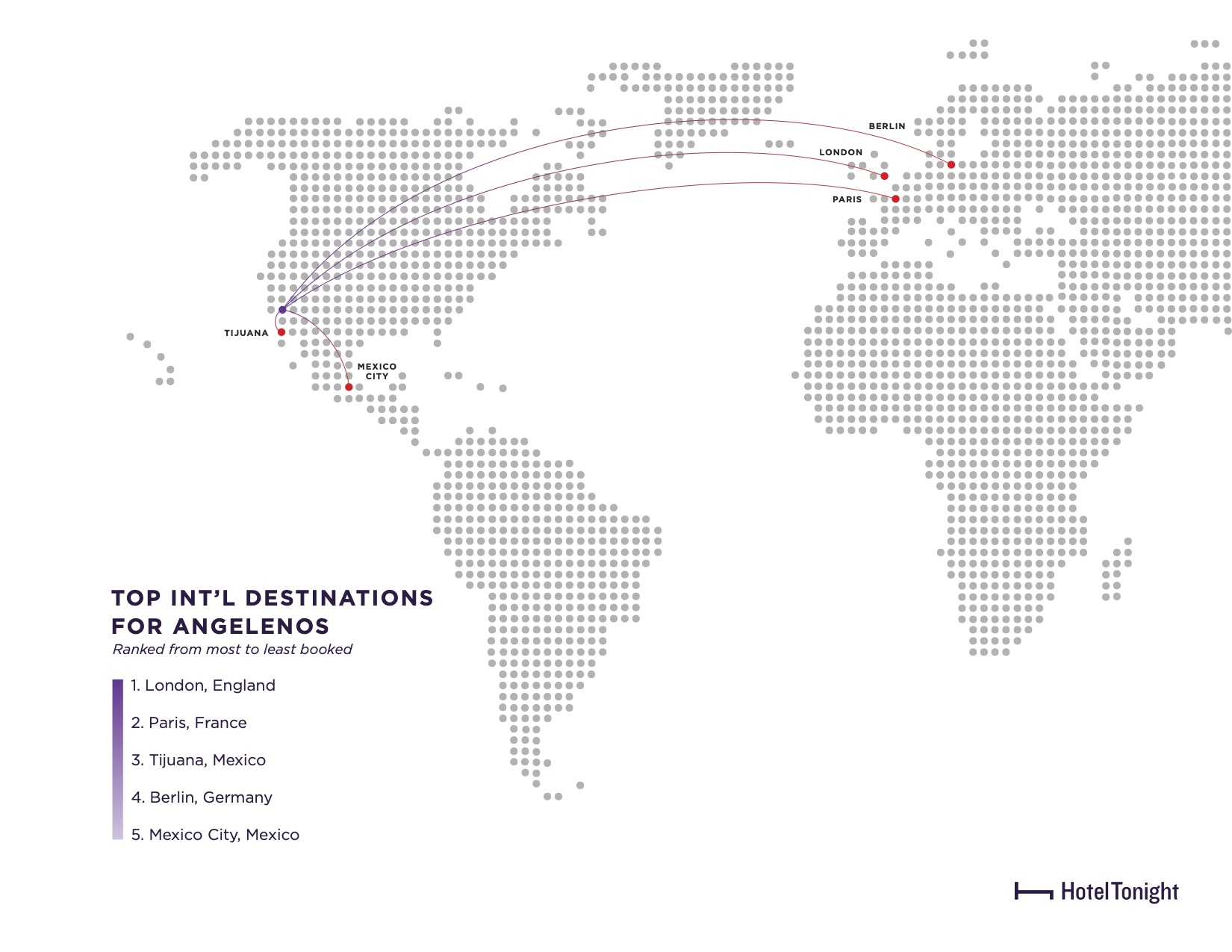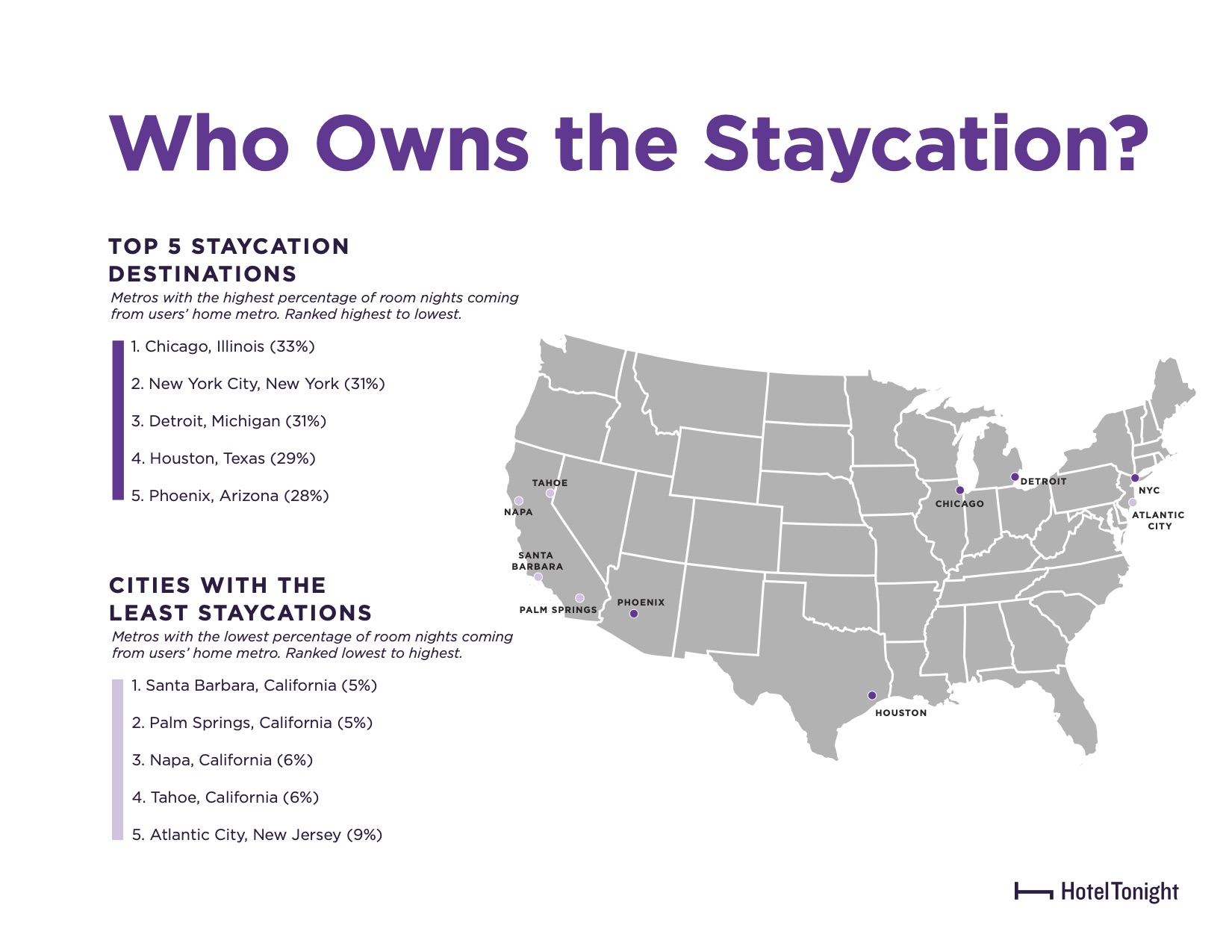 Most Spontaneous Cities:
Based on the highest percentage of same-day bookings on HotelTonight made after 8pm
Atlanta, GA topped the charts as the most spontaneous city in the US, but the state of Texas exhibits more spontaneity as a whole when it comes to hotel booking habits, as it boasted two cities in the top 5 list.
United States:
Atlanta (26%)
Dallas (25%)
Houston (24%)
Philadelphia (22%)
Washington D.C. (21%)
International:
Brussels (19%)
London (19%)
Milan (18%)
Paris (18%)
Dubai (17%)
Booking Behaviors:
On average, in 2019, HotelTonight travelers booked their hotel stays 3-4 days in advance of check-in.
Travelers were the most spontaneous in July and August, booking an average of 3 days in advance of check-in.
Bookers were the least spontaneous in March and April, which showed the longest lead times, booking an average of 4 days prior to check-in
Whether booking same-day as check-in, or in advance of a hotel stay, the 6-7pm hour was the most popular hour to book a hotel room.
Trending Destinations:
Based on the YoY increase in unique searches on HotelTonight from January – September 2018 to January – September 2019
United States:
Raleigh, North Carolina was the #1 trending destination in the US, with a 42.48% YoY increase in number of unique searches.
Overall, the East Coast boasted the most trending destinations, home to 3 out of the 5 top trending U.S. cities.
International:
Mallorca, Spain was the #1 top trending international destination, seeing the biggest increase (34.06%) in unique searches from 2018-2019.
Fellow Mediterranean city, Dubrovnik, Croatia, held the #2 top trending destination spot.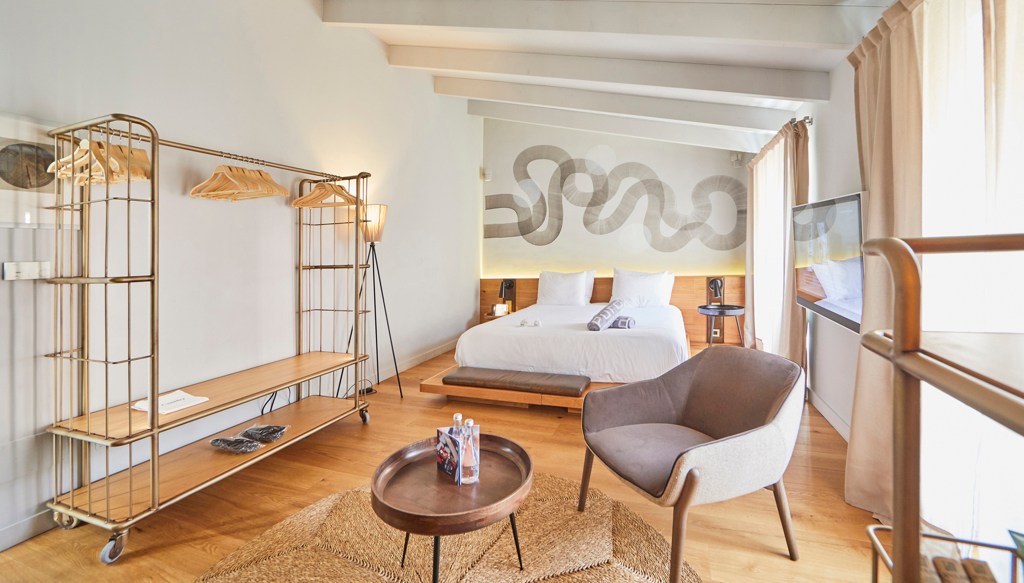 Cities that take the Most Staycations:
Metros with the highest percentage of room nights coming from users' home metro. Ranked highest to lowest.
Top five U.S. metros who staycationed the most:
Chicago, IL
New York City, NY
Detroit, MI
Houston, TX
Phoenix, AZ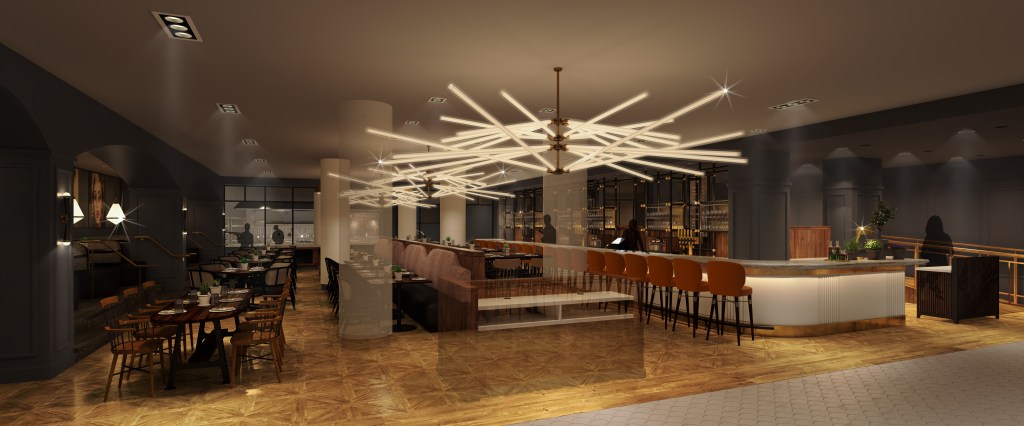 Regional Trends: NY vs. LA:
Ranked from most to least booked
London, England was the #1 most-booked international destination on HotelTonight for both New York and Los Angeles. Paris, France was another destination favorited by Los Angelenos (#2) and New Yorkers (#3) alike.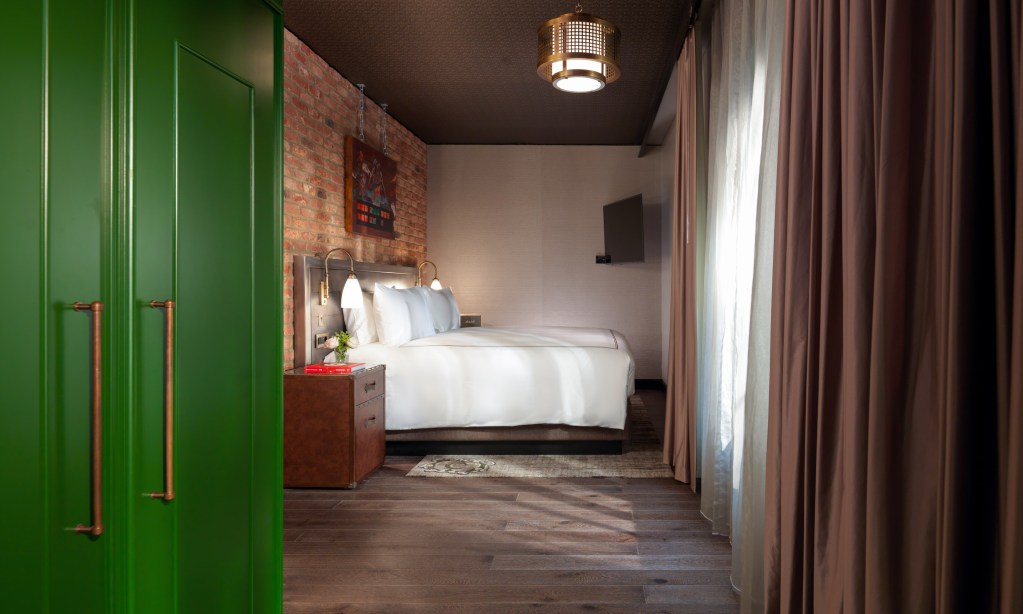 Most Popular Neighborhoods:
Based on bookings in each market; most booked listed first
Chicago:
Near North Side
The Loop
Washington DC:
Dupont
Capitol Hill
Los Angeles:
Beverly Hills / West Hollywood
Downtown LA
Miami:
South Beach
Downtown Miami
New York City:
Gramercy / Nomad
Times Square
*Unless otherwise specified, all data is from bookings and searches made on HotelTonight for stay dates from November 2018 to January 2020.