How older adults are embracing the travel revolution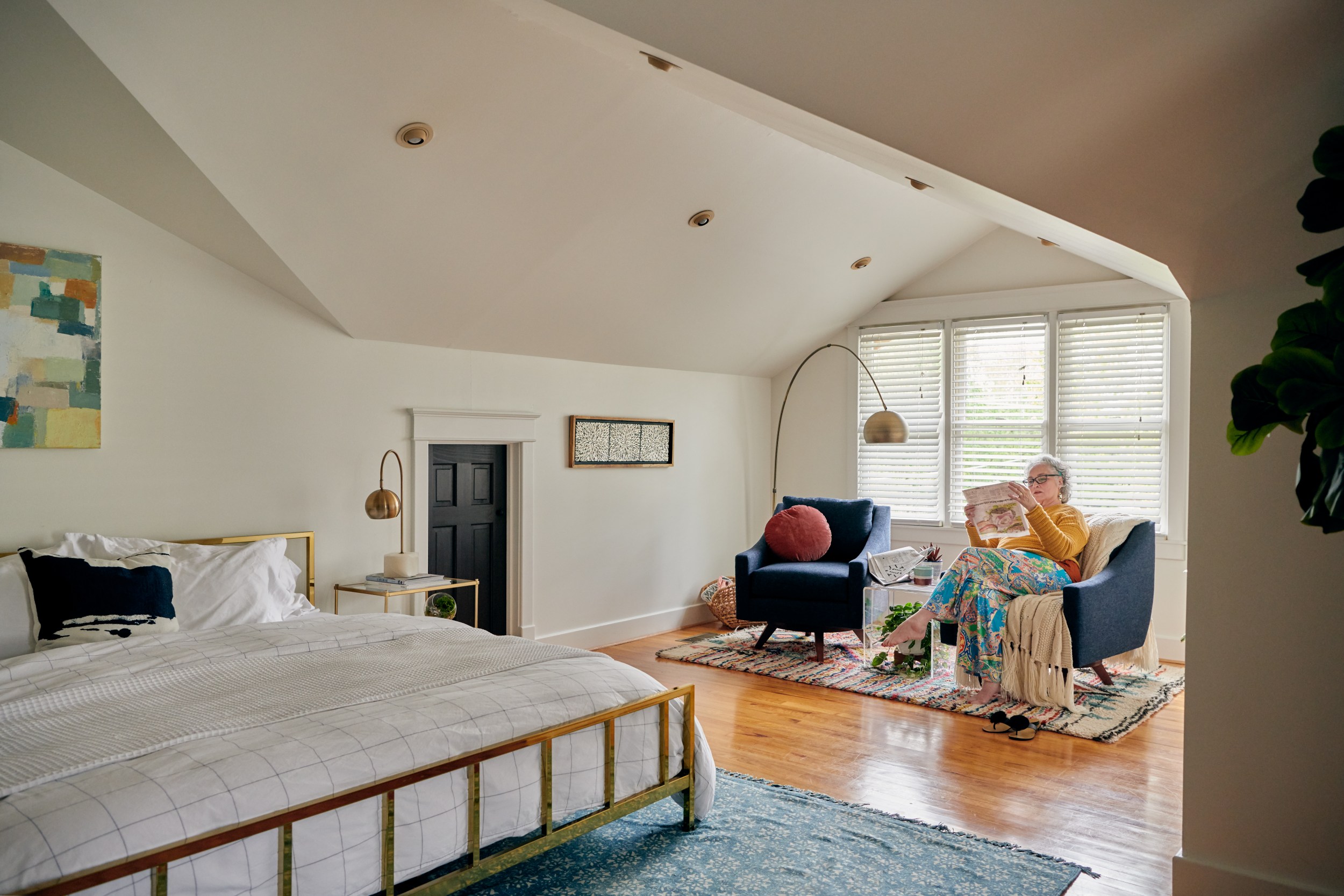 Tomorrow will mark International Day of Older Persons, and the United Nations has designated this year's theme as "Digital Equity for All Ages", to highlight the need for access to the digital world by older persons as a means of both enabling connection and addressing inequities.
Empowering all generations to connect has never been more important. While the COVID-19 pandemic has drastically upended all of our lives, there is no doubt that older adults have faced some of the most severe changes over the past year and a half. Many older persons – facing even higher risk for serious complications from COVID-19 – have faced unprecedented and prolonged separation from their loved ones.
As the world recovers, people are seeing travel on Airbnb as a primary way to come together again and reconnect, as part of a larger travel revolution – including older adults, many of whom are undoubtedly particularly eager to reunite with family and friends once again. Over the past year, the number of older adult guests on Airbnb in the US has grown by nearly 20 percent*. Like many, they are also increasingly turning traveling into living on Airbnb: from 2019 to 2021, we have seen a more than 90 percent increase in the number of bookings by older adult guests for long-term stays**.
And it isn't just older adult Airbnb guests who are embracing this revolution. Since the pandemic began, 4,000 cities around the world have had their first Airbnb booking. This drive among consumers to travel everywhere is opening up new economic opportunities to more people around the world. As of September 2021, approximately 15 percent of Airbnb Hosts globally are older adults – and in the US alone, older adult Hosts have earned more than $2 billion in just the past year. The typical older adult Host in the US has earned nearly $8,400***. Older adults are not only turning to hosting as an economic opportunity – they also remain among our community's most beloved Hosts. As of September 2021, nearly 90 percent of reviews of older adult Hosts were five-star reviews, and over 30 percent of Super Hosts globally are older persons.
Along with these economic benefits, hosting itself offers a means of connection for older adults, by welcoming visitors to their community and sharing their passions and personal stories with their guests. Superhost Gillian began sharing her Lincoln, Vermont educational retreat center, Metta Earth, to invite more people to experience the magical beauty of the surrounding mountains, forests and fields, and provide a peaceful and relaxing respite for visitors from around the world. For her, the favorite part of hosting is creating a loving space to welcome others, seeing it as a way to "nurture healing and hope in the world."
"Rather than feeling isolated in my efforts to welcome people, I feel a great sense of hope that there are other wonderful people meeting and sharing all around the world [on Airbnb]. The one-to-one opening of our hearts and hearths is a real remedy in times of loneliness, alienation, and isolation that so permeates the modern world."
Gillian, Superhost of Metta Earth Farm Stay in Lincoln, Vermont
After a year and half of isolation at a scale never seen before, we know that the Airbnb community has a role to play in helping to restore our sense of connection — not only for older adults, but for all age groups.
*Based on Airbnb booking data for guests over the age of 60, comparing September 2021 to September 2020.
**Based on Airbnb booking data for long-term stays and for guests over the age of 60, comparing September 2019 to September 2021.
***Based on Airbnb data on Hosts over the age of 60, from September 1, 2020 through August 31, 2021.