Did you know U.S. presidents were among the first Americans to stay with strangers? In fact, George Washington would stop at this farm stay, now offered by host Agnes on Airbnb. For a quick history lesson, Airbnb teamed up with notable historians Clay Jenkinson and Alexander Shane to reveal how travelers can learn from three trendsetting homesharers – Washington, Theodore Roosevelt and Lyndon B. Johnson – and book the types of trips these historic figures may have wanted to take if they were alive today.
George Washington
Enthusiast of Extended Journeys, Farming and Woodworking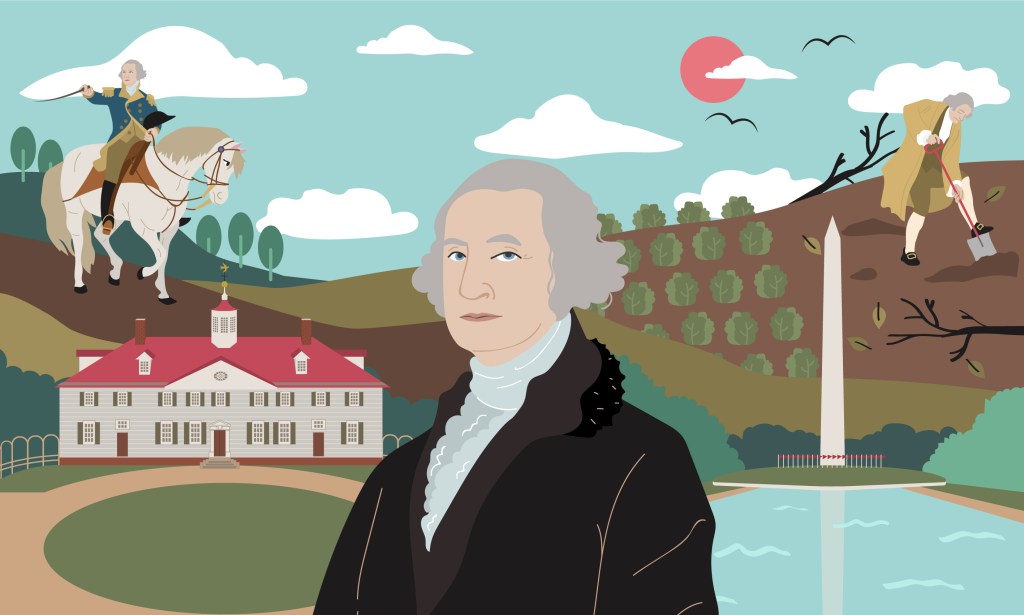 Washington did homestays while making extended journeys during the course of his presidency, one to the south and the other through New England, according to Jenkinson. While traveling, the man appreciated his privacy and liked to have an entire home to himself.
Washington would stop at the farm stay in St. Stephens Church, Virginia to rest while making the journey from Williamsburg to Mount Vernon. Host Agnes shares that the historical Home bookable on Airbnb is complete with original woodwork, horses for riding, and a rumored ghost of an occupant past. Could it be the first president?
For the traveler looking to travel like Washington but with a twist, the Airbnb community offers unique Homes in the areas the great general frequented, such as this yacht in Boston, this secluded treehouse in Bridgewater, Virginia, and this tiny house on a community farm in Chapel Hill, North Carolina.
In his free time, Washington's hobbies were wide-ranging, from farming to horseback riding. Today do you think he would give this home hydroponics workshop in Annandale, Virginia or horse yoga in Palmerton, Pennsylvania a try? And for a man who also loved wood sculpting and whiskey making, learning to power carve a log into a bowl in Johnson City, North Carolina and how to make a classic cocktail in Washington D.C. could take these skills to the next level.
Theodore Roosevelt
 Connoisseur of Homestays, Fitness and Nature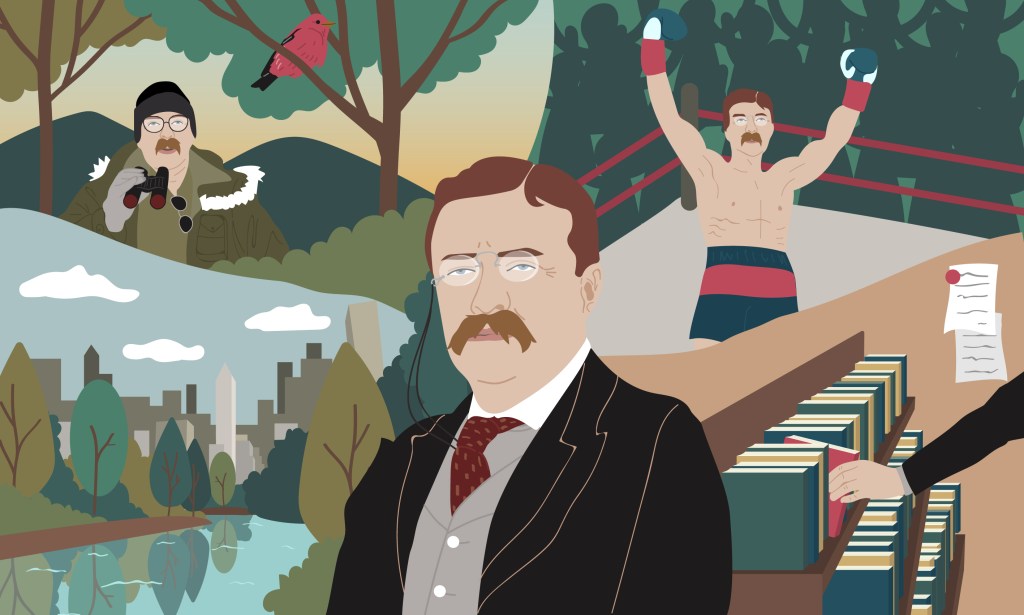 Born in New York City, Theodore Roosevelt loved homestays, according to Jenkinson. He would spread out and fit right into people's homes, like when he would travel to the Badlands of the Dakota territory to hunt buffalo, perhaps staying in a place like this farm stay in Interior, South Dakota.
During these trips, his hunting guide would go to bed after supper, exhausted, but Roosevelt and the host of the home would stay up to talk deep into the night, as he thrived on late night conversation.
"The guide would think, okay, maybe this dude will sleep in. But Roosevelt would be up at first light ready to go out buffalo hunting."

Clay Jenkinson, Historian
Roosevelt also traveled to places throughout New York and Puerto Rico, which marked the first presidential visit to the Caribbean island. He loved connecting with locals in these places, while staying in privates rooms that may have been similar to this perfect room close to Central Park in New York City, this Victorian suite in Buffalo, New York or this studio in San Juan.
As he drank "oceans of coffee" – perhaps to recover from the late-night chats – a modern Roosevelt may partake in this coffee farm tour in San Juan. He was also into fitness, from hiking to boxing. Perhaps today he would brush up on his skills boxing with a world champion in New York City? Well known for creating national parks and wildlife refuges, Roosevelt also loved birds and may today enjoy activities like a falconry lesson in San Diego or a hiking and photo adventure in Hudson, New York. Plus the man read with vigor, and was rumored to have read a book a day. Can't you just imagine him on this Upper West Side bookstore crawl in New York City snagging his next read?
Lyndon B. Johnson
Lover of Pool Time, BBQ and Mexico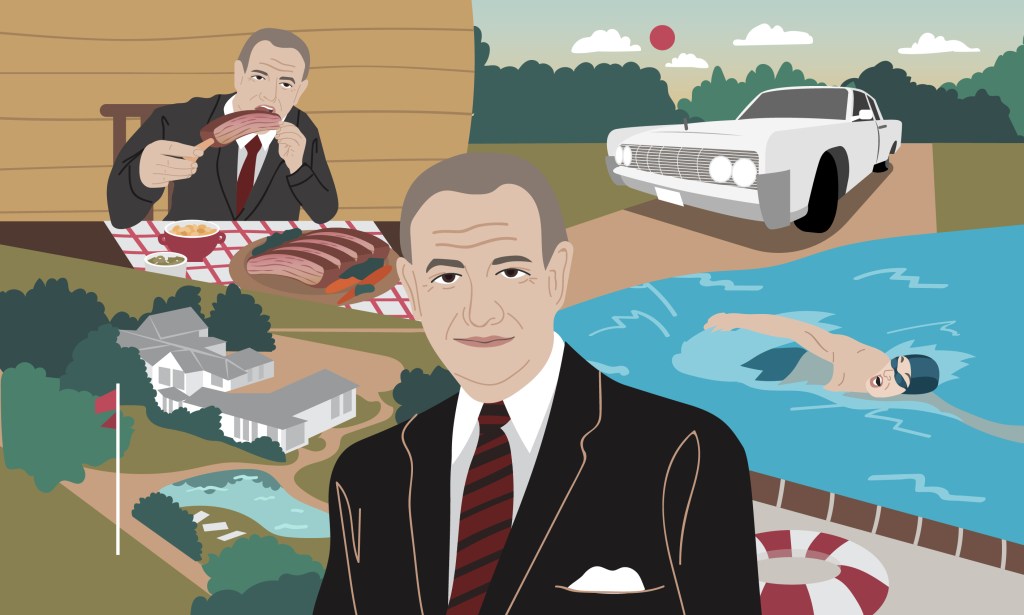 Lyndon B. Johnson loved spending his leisure time in the big ol' state of Texas and would fly to his ranch known as the "LBJ Ranch" to show friends a slice of America they could not get anywhere else, according to Shane.
Outside of Texas – where LBJ-inspired travelers can find homes like the Caplin Ranch in Athens, LBJ Lake Farmhouse in Horseshoe Bay, and Modern Chateau in Austin – he ventured to many places in Mexico, often to Acapulco where he would stay in villas, according to Shane, which may have been similar to this villa with breathtaking views.
A man who loved driving his Lincoln Continental around, a modern Johnson may want to try taking another set of wheels for a spin, exploring landmarks on a Segway® in Austin, discovering Chapultepec by bicycle in Mexico City, or biking for a BBQ tour in Austin. Speaking of BBQ, Johnson was such a big fan of the fare that he even hosted state dinner BBQs at the LBJ Ranch. When he wasn't on the go, Johnson could be found at the pool either soaking in the water or poolside lounging on a fiberglass chair. Today would he embark on this leisure hike to a natural swimming hole in Austin?
For even more inspiration for presidential travel, visit here to find out where U.S. travelers are heading for Presidents' Day weekend and the most wish listed Home in those destinations.
The Airbnb Press Room is aimed at journalists. All Homes and Experiences referenced on the Airbnb Press Room are intended purely to inspire and illustrate. Airbnb does not recommend or endorse specific Home or Experience listings on the Airbnb platform.