In Support of the US Supreme Court's Ruling to Protect LGBTQ+ Workers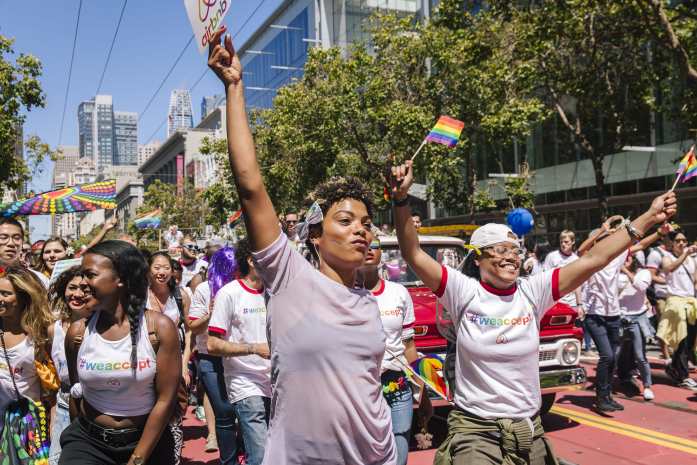 As a company whose mission is to create a world where anyone can belong anywhere, we celebrate the Supreme Court's decision affirming the rights of LGBTQ+ workers in the US. 
In its decision, the Supreme Court ruled Title VII of the Civil Rights Act of 1964 protects LGBTQ+ workers and prohibits workplace discrimination based on sexual orientation and gender identity. This is another monumental step toward ensuring equal protections for LGBTQ+ individuals under the law.
Last year, we joined the Human Rights Campaign, Lambda Legal, Out & Equal, Out Leadership, Freedom for All Americans, and more than 200 other companies to sign on to an amicus brief in support of civil rights protections for LGBTQ+ people in the workplace, which was submitted to include this case.
We are also committed to leading by example and will continue to strive to be an inclusive place where our employees thrive. We are proud to have been recognized by the Human Rights Campaign as a top workplace for the LGBTQ+ community, scoring 100 percent on the organization's annual Corporate Equality Index (CEI) for the past five years.
In addition, last year Airbnb adopted an official U.S. policy to support transgender employees in the workplace and managers of employees who are transitioning. The policy provides guidance for transitioning employees, protects trans employees from continued misgendering, and contains useful terminology and guidance for teammates and managers of trans employees. The company's Anthem medical coverage for employees in the U.S. was also expanded to follow the World Professional Association for Transgender Health (WPATH) standards of care. WPATH promotes evidence-based care, education, research, advocacy, public policy, and respect for transgender health.
While this ruling is important to securing equality in the workplace for LGBTQ+ individuals, we know the rights of the LGBTQ+ community are continually at risk. Discrimination goes against everything we stand for as a company and we remain committed to supporting the rights of LGBTQ+ people everywhere.