Learning Year Round — Even on a Summer Holiday
As a growing number of families turn to a nomadic lifestyle, and more studies reveal the long-term benefits of exposing children to the world through travel, one nomadic family of four shares with us how they purged their lives of nearly all their possessions in order to take the journey of a lifetime — while giving their children an education they could only receive on Airbnb.
As summer vacation kicks off in many areas around the world, it poses the thought of — what if these annual trips, were not only a time for memories made splashing by the pool, but unique and important education opportunities for you and your children?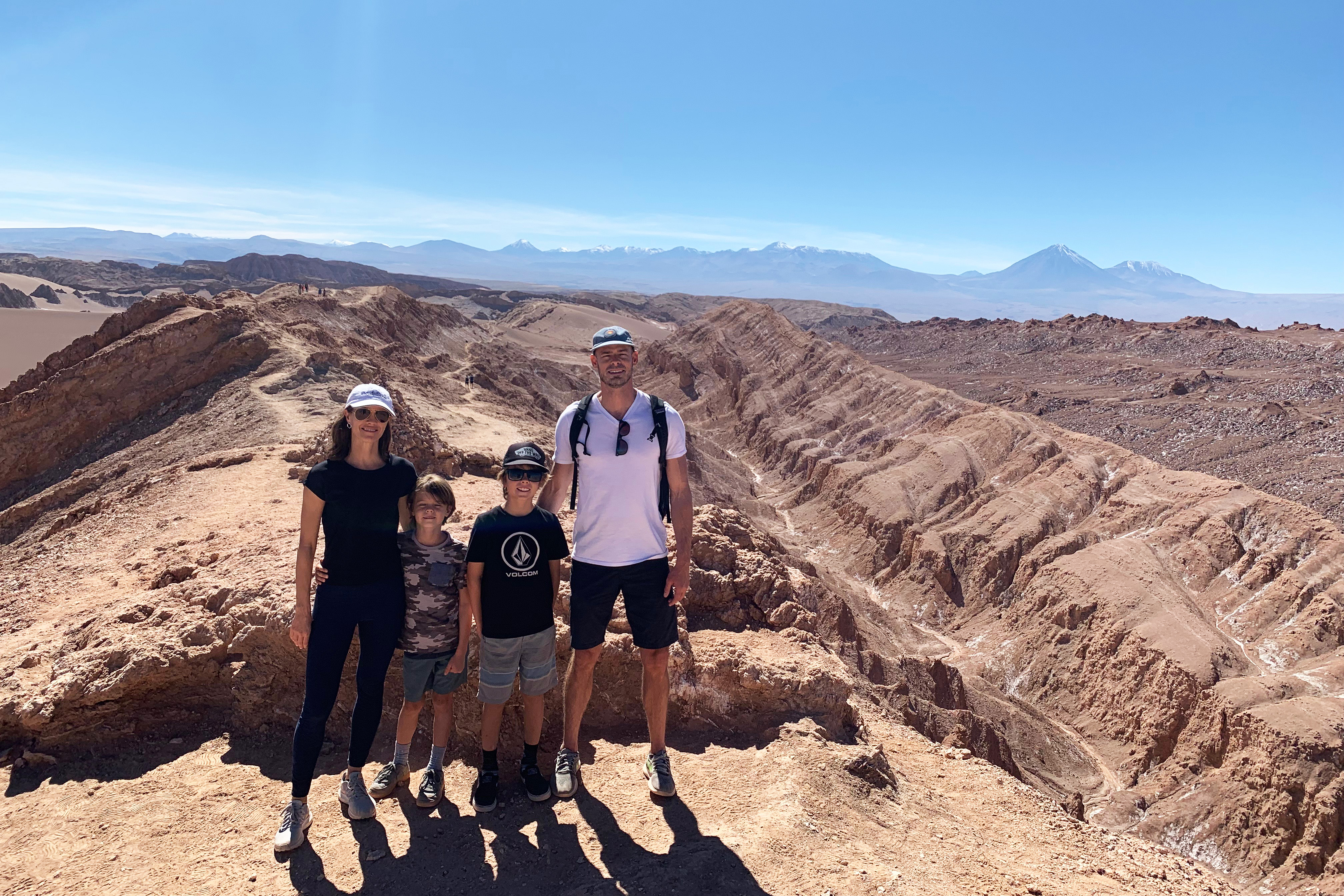 This idea — that experiencing the world is the strongest form of learning and growth — became the foundation for a life-changing plan by Ray and Charissa Popp, a couple from Jupiter, Florida, who, in March, stepped on to an airplane with their two boys (ages seven and nine), for the first flight of an itinerary that has them crossing the globe and not setting foot back in their home country of the United States until mid-2020.
Ray jokingly says that they took the minimalist trend too far. "We purged the things that weighed us down, stored the things that still make us smile, hugged the people we love most, and set off with one big suitcase each."
Still working in their marketing and travel advisory jobs, respectively, Ray and Charissa join an ever growing population of nomads who just require flexibility in scheduling, strong web connectivity and a little discipline. However, an extended working vacation is not what they are after. The idea of being perpetual tourists is not attractive to them. So much so that, when planning their trip, they decided to stay in most places for three to five weeks so they could get to know the local community and, even for a short time, become part of that community itself.
We want to see familiar faces regularly, connect with locals, learn about their lives, and share stories about ours. Airbnb was the perfect fit for this type of extended connection.

Charissa Popp, nomadic family traveler and travel advisor at Largay Travel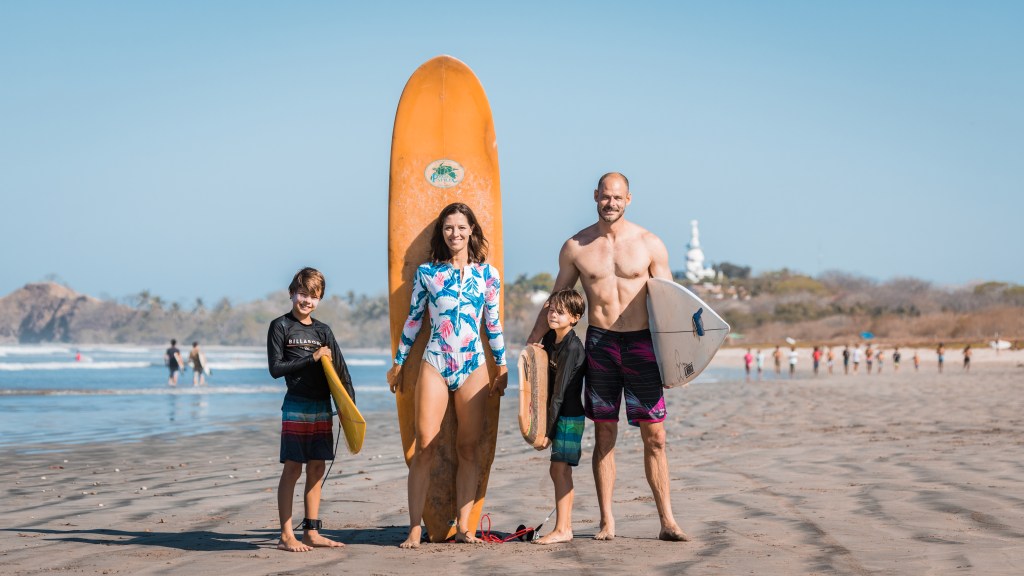 As for school, the Popps have a plan for curriculum like math and English, but otherwise, are not trying to drive a hard distinction between "school time" and "fun time". As they see it, the world becomes school and new experiences become the lesson plans.
There is a tremendous opportunity to learn and grow just by putting ourselves out there, taking some risks, and living a life where lessons find us. We want to see something new, or something different than what we're used to, ask 'why?'. We want to create curiously, and then follow it.

Ray Popp, nomadic family traveler and Executive Vice President of Growth at Levatas
To the Popps, this approach to world schooling means welcoming life lessons, experiences and relationships. It means becoming friends with people who are of different age groups, hanging out with people whose first language isn't the same as theirs, getting to know someone who didn't come from the same social class, and navigating the awkward or unfamiliar along the way.
Just over two months into their trip — after stops in Costa Rica, Peru, Chile and Ireland — Ray, Charissa and the boys are already finding success in their plan.
"Some of our best learning experiences have come from our Airbnb hosts themselves," said Charissa. "In Nosara, Costa Rica, we all took a day to prepare and cook a traditional arroz con pollo with our host Arturo. For all of us, it wasn't only an appreciation for the depth in a seemingly simple dish, but learning about where the food was sourced. Our host's friend supplied the chicken from her coop."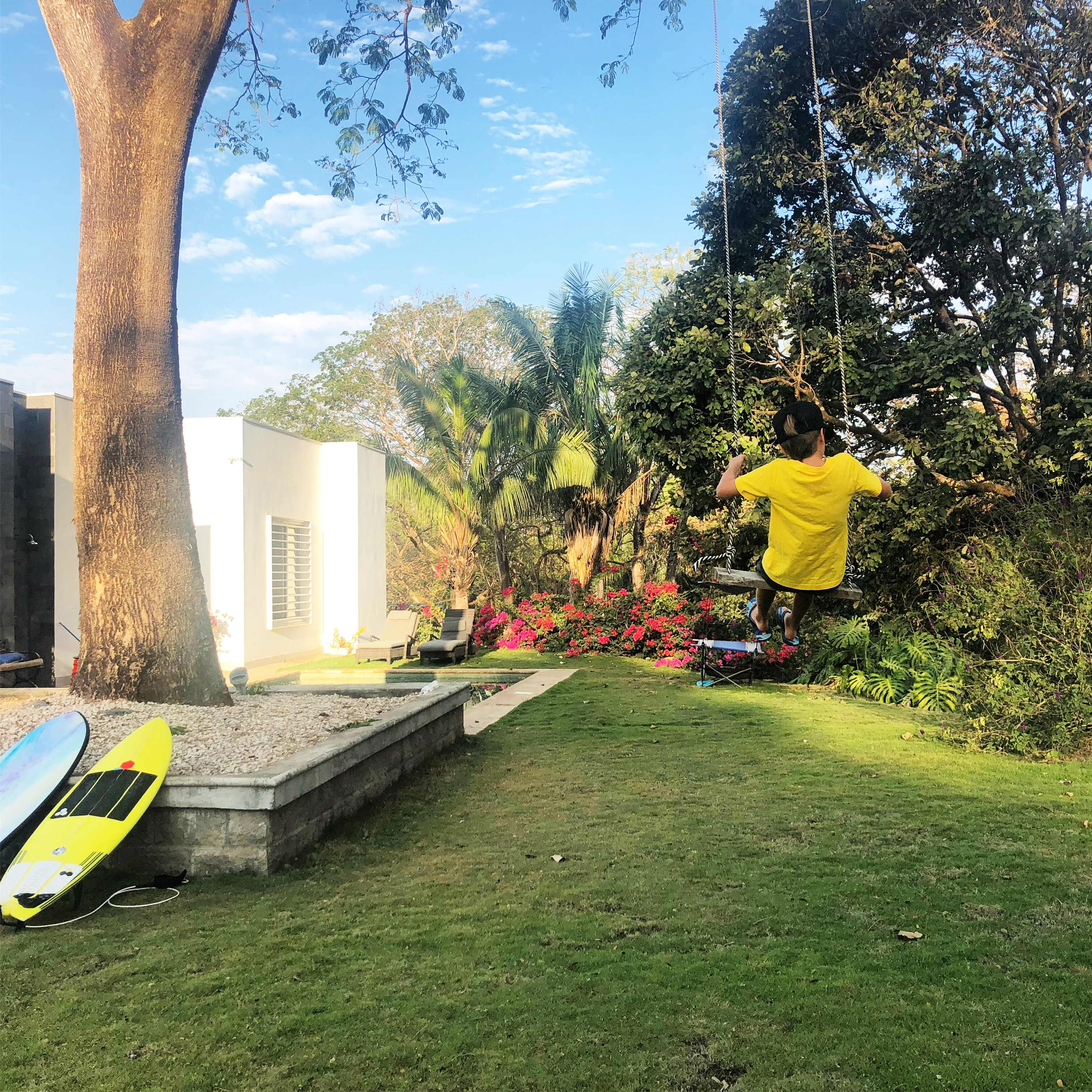 "Art was the exciting lesson in Santiago," she continued. "Our host Camilo had an amazing collection of original modern artwork, all done by her father, hanging in the house. Each painting raised all types of questions from the boys about artistic styles and types of materials used. We even replicated some of the paintings and she let us take a print with us."
With thousands of family-friendly Homes on Airbnb, it has never been easier to consider summer travel opportunities that can keep everyone learning — outside of the classroom and year round.
You can follow the Popp family in their travels on Instagram at @globepoppin.
The Airbnb Press Room is aimed at journalists. All Homes and Experiences referenced on the Airbnb Press Room are intended purely to inspire and illustrate. Airbnb does not recommend or endorse specific Home or Experience listings on the Airbnb platform.