Live in the movies without a movie star budget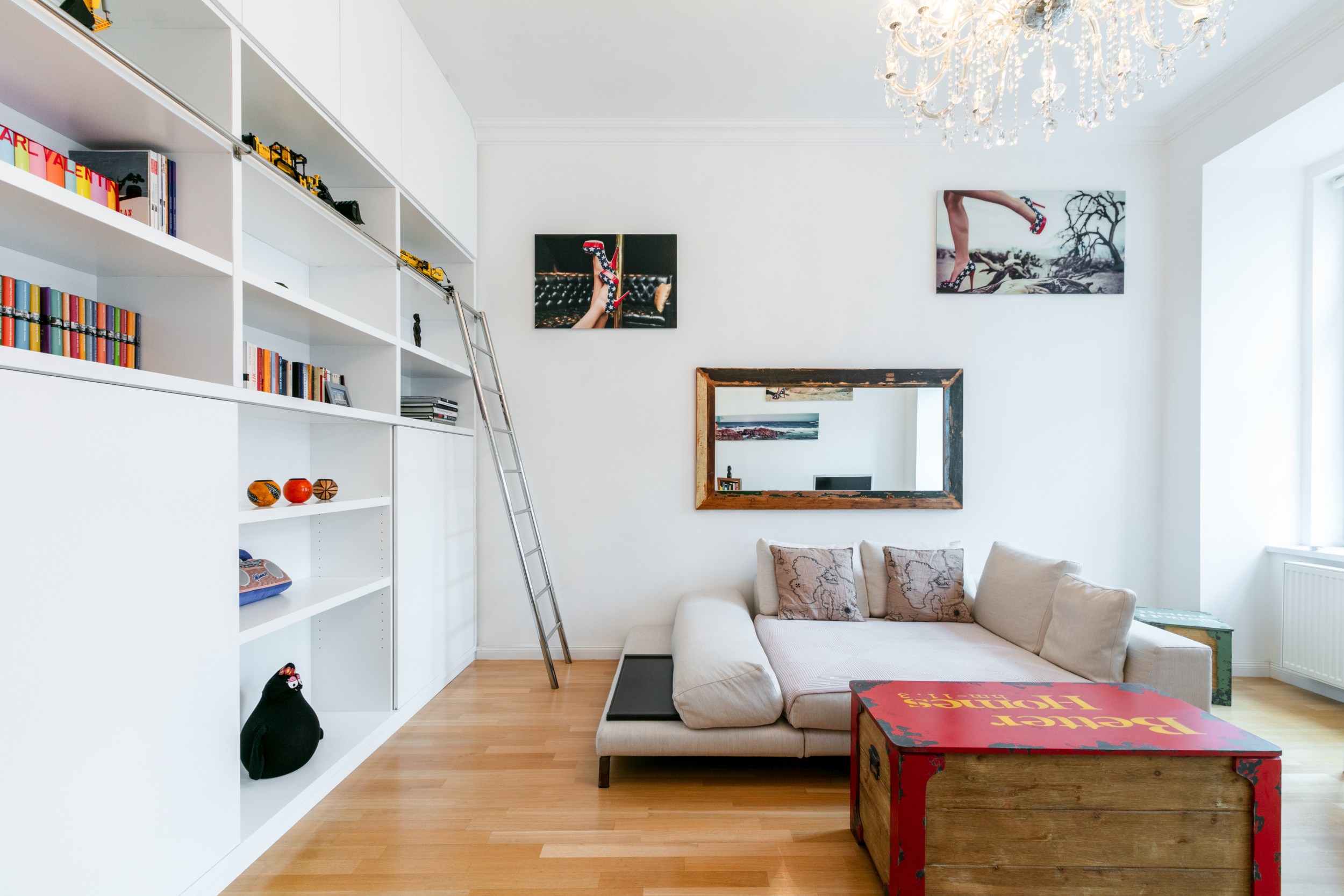 As the world celebrates the talented players on and off the screen in the motion picture industry this March, we at Airbnb are paying homage to some of the most iconic locations ever featured on the silver screen. Inspired by the top 10 most filmed destinations around the world, we're sharing a round-up of Airbnb stays with views of these renowned locations, offering an opportunity to experience in real life the magic of the movies.
From a reasonably-priced artist's flat in France with impeccable views of the Eiffel Tower to a heritage apartment right next to Sydney Opera House, prepare for an adventure straight from the big screen and live like your favorite movie star but even better — without a movie star budget.
Top ten most filmed locations globally¹
Central Park, New York, United States
Niagara Falls, Ontario, Canada
Trafalgar Square, London, United Kingdom
Palace of Culture and Science, Mazowieckie, Poland
Cabo de Gata, Andalucia, Spain
Eiffel Tower, Paris, France
Praça do Comércio, Lisbon, Portugal
Theater in der Josefstadt, Vienna, Austria
Sydney Opera House, NSW, Australia
St. Mark's Square, Venice, Italy
Stays with views of the most filmed destinations under $250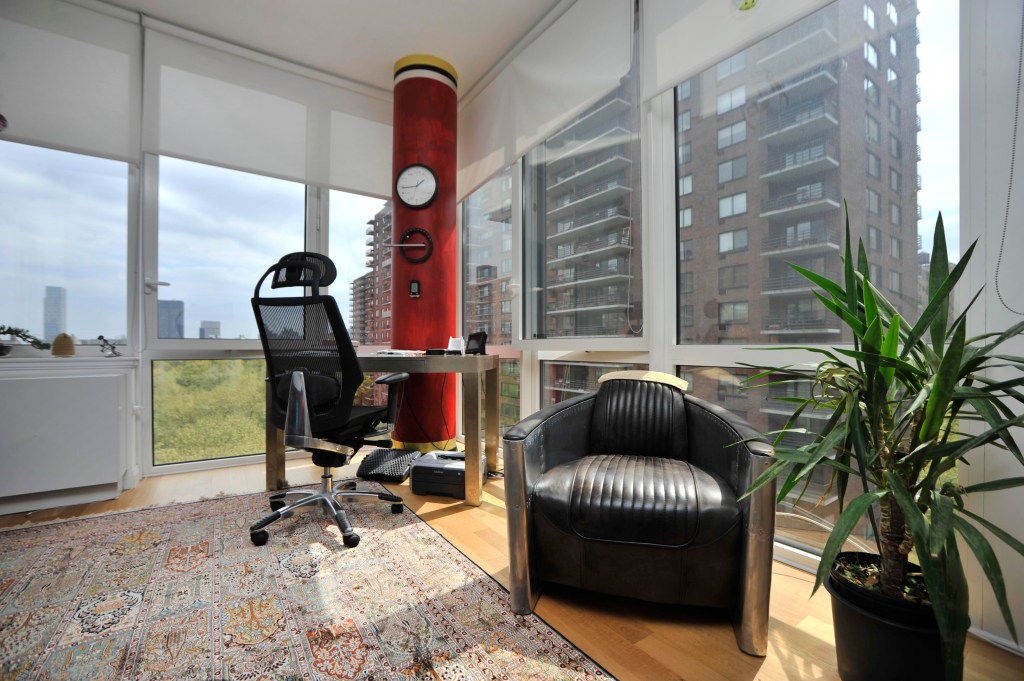 This luxurious apartment located in the heart of Manhattan boasts amazing views of Central Park – one of Hollywood's most beloved film locations. Sing and dance in the comfort of your home as you channel the many characters who have walked, run, skipped, tapped and swung through the diverse landscapes and green meadows of the park.
Aficionados of a famed American mockumentary sitcom will definitely remember the highly-anticipated wedding episode which was filmed at the waterfalls. Whisk yourself away to this cozy bungalow situated in the heart of Niagara Falls for a romantic retreat, and get the chance to recreate scenes from the television series – from cooking a tasty grilled chicken meal together in the contemporary kitchen, to enjoying a drink on the private outdoor deck.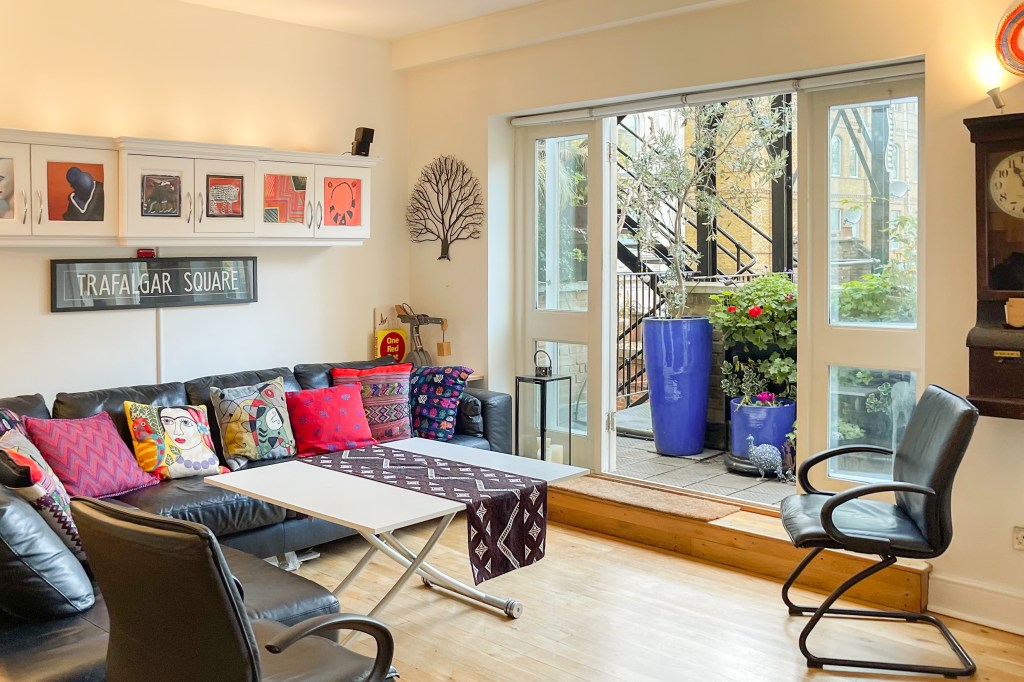 Situated a block away from Trafalgar Square where the dramatic explosion scene and thrilling helicopter chase of a popular action-packed movie was filmed, this perfectly located apartment in the city center is also close to many other famous landmarks and architecture of London that was featured in the film.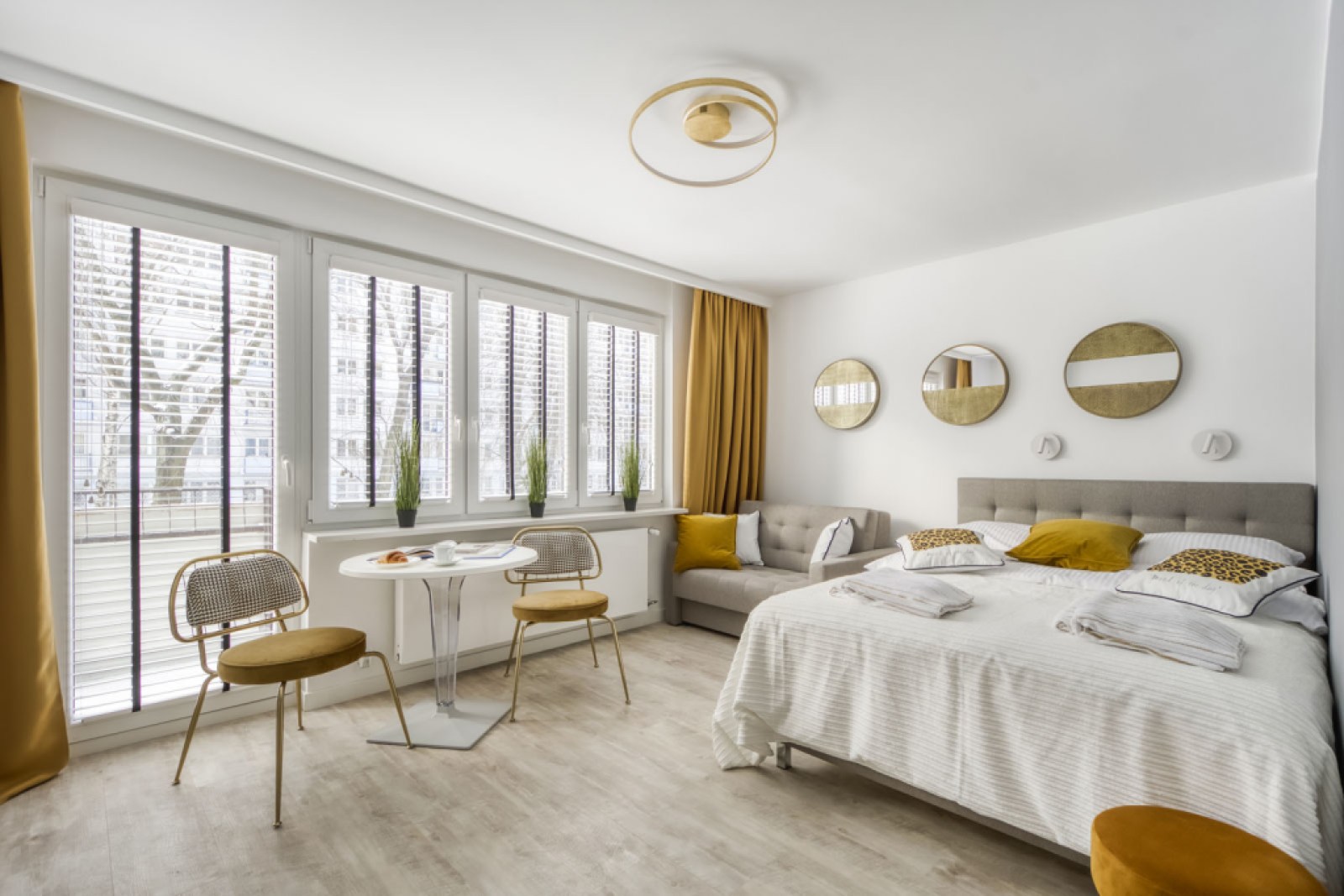 This modern studio apartment can accommodate up to three guests, and is just across the street from the Palace of Culture and Science – one of the most recognizable landmarks in Warsaw. Its grandeur exterior decorated with ornate mosaics and sculptures, and distinctive height makes it a popular choice for filmmakers and have served as the backdrop for numerous movies throughout the years.
Walk in the steps of your favorite adventurer who travels the world in search of valuable and rare artifacts here in Cabo de Gata, where the third installment of a well-known film and television series was filmed. This tastefully designed two-bedroom townhouse is minutes away from the best beaches, towns and natural park, allowing you to explore some of Spain's most breathtaking landscapes to your heart's content.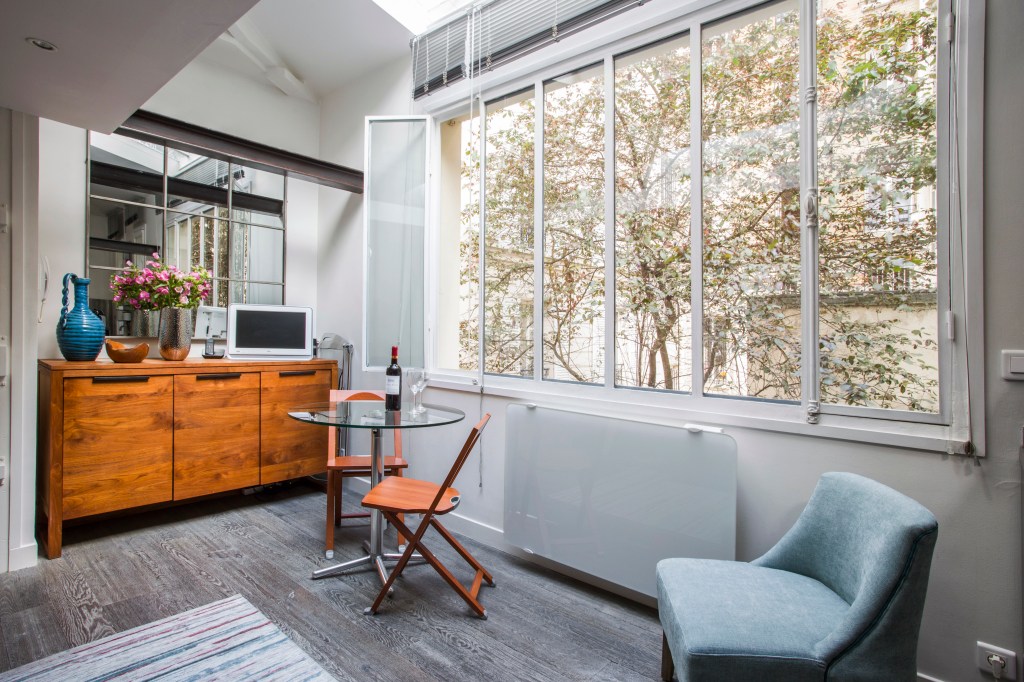 Channel your leading lady energy and live for a few days in Paris in this chic duplex studio with stunning views of the Eiffel Tower. Go on a picnic beneath the tower, or watch the fireworks display as you bask in the serenity of your apartment in the City of Light and Love without spending a fortune.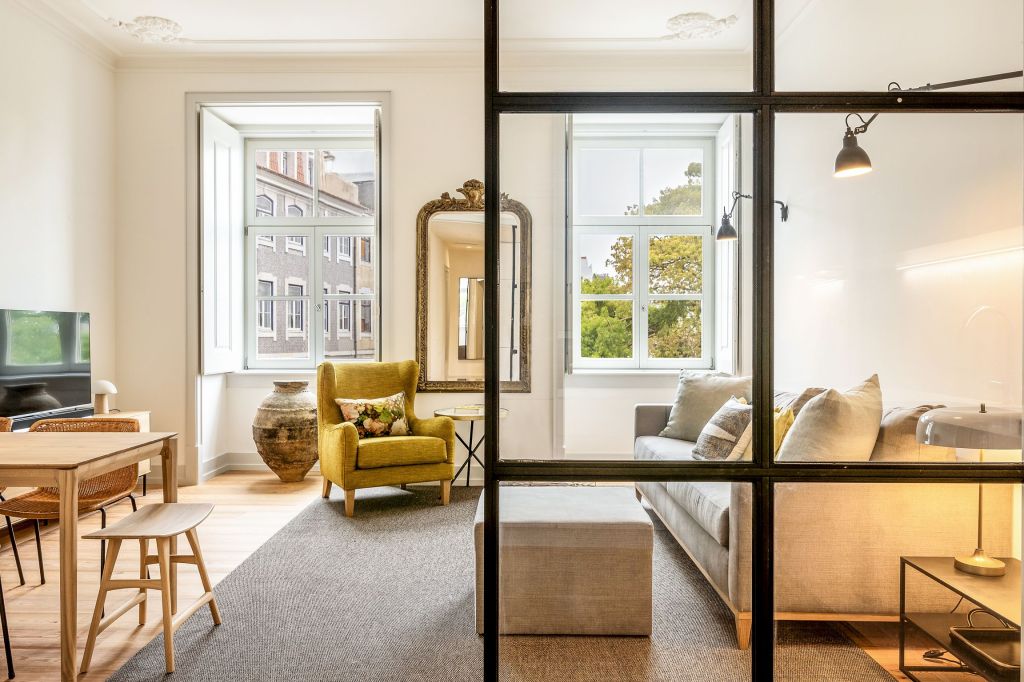 With its canary-yellow buildings, cobblestone streets and a stately equestrian statue right in the center of the square, the Praça do Comércio can be said to be one of the grandest and most magnificent plazas in Lisbon, which undoubtedly makes it one of the most iconic filmed destinations in the world. Live like a king without breaking the bank in this elegantly designed apartment (also in hues of yellow, brown and white!) with stylish furnishings.
The Theater in der Josefstadt in Vienna – home to some of the most successful Austrian playwrights marries ornate state-of-the-art interiors with a classic facade. This Viennese-style building is well sought after by filmmakers as a setting for television shows and period dramas. There is no better place than this historic stucco flat in the middle of the charming Josefstadt district to geek out over your favorite plays.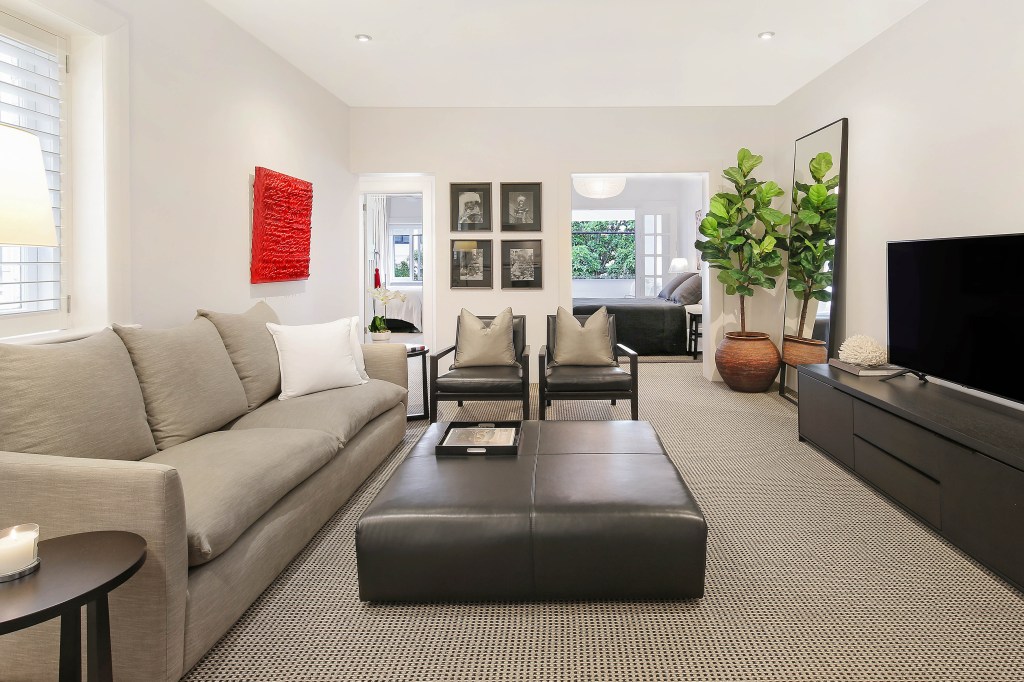 This spacious, wallet-friendly heritage apartment offers a spectacular view of the Sydney Opera House and harbor – both of which were featured in the Academy Award-winning animated film about a clownfish's journey to find his son. Unleash your inner child and live out the main character's adventure through Sydney, 20 years after the film's original release.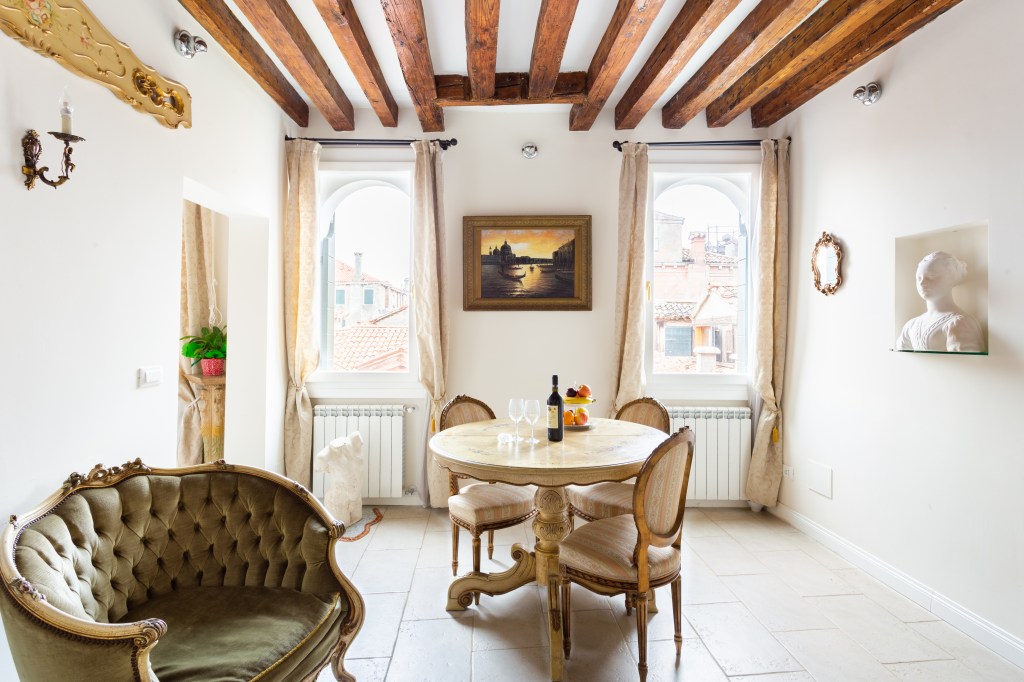 Remember how a most well-loved couple from this romantic thriller film met in St. Mark's Square for the first time, or when they were being chased by cops and assassins through the crowds in Venice? Go on a couple's trip and stay in this lovely apartment situated close to the square to live out the suspenseful scenes in the film.
Stays featured in box office hits and audience favorites
¹ Based on a list curated by NetCredit in this post, which used Advanced Search in IMDb for movies between 1900 and 2020. We have not kept destinations that referred to entire cities, and have not retained Senaatintori in Finland per lack of relevant supply.