Live Like You're on the Big Screen with Airbnb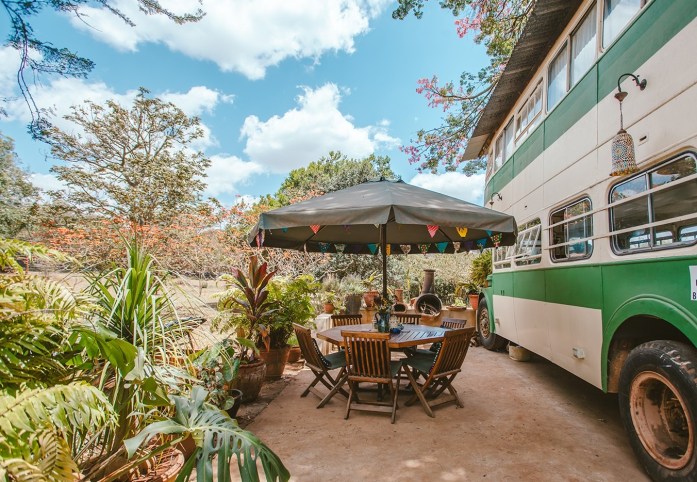 Magical travel can be discovered anywhere, but there is something powerful about seeing a new destination through the lens of some of our favorite films and television shows. The magnetism of the screen and its captivating characters have the ability to inspire wanderlust in all of us.
Whether it is lion cubs traversing the African savannah, or a beloved set of female leads scheming from the California coastline, you can live like your favorite characters from 10 of this summer's most talked about premieres in the below sampling of Homes on Airbnb.
---
Africa
Live out this summer's most talked about animated return, 25 years after the original release, and frolic like a pair of brave cubs through the grasslands and jungles of Africa at these homes in Botswana, Tanzania and Kenya.
---
Seattle and Greenland
These Homes will make you want to leave your loved ones scratching their heads as you disappear before a planned family vacation on your own magical solo trip like the beloved character from one of this summer's most anticipated film adaptations, where Greenland stands in for the setting of the tundra getaway.
---
Sintra, Portugal
After seeing Sinatra in this film, you'll want to play out your own extended family vacation in these Homes, like the French movie star does in this indie remake that just hit the film festival circuit.
---
Changchun, China
These homes in Changchun, China are sure to be next on your list after watching the antics that unfold in the much-buzzed-about dramedy following a family that pulls off an impromptu wedding to forge the ultimate family reunion after learning their family matriarch only has a short time to live.
---
Mexico City, Mexico
If Mexico City is not already high on your list of places to go, it will be after watching one of this summer's new comedy series following a group of friends that get entrepreneurial with their love of horror in a place where spooky is the status quo.
---
Sweden
Horror might not seem like a genre that would stir up wanderlust, but this indie film set in the sunny countryside of Sweden might make travelers want to book a rustic getaway in one of these homes — although they will also want to be wary of any summer festival invites.
---
Sunderland and London, UK
After seeing this indie film set in 1980s London, you'll either want to live out the main character's summer love story in a countryside abode in Sunderland or her family's aristocratic lifestyle in a duplex in the affluent Knightsbridge neighborhood, or both.
---
The California Coastline
The return of one of the biggest summer series will have you planning your next trip to the California coast, whether in a cozy bungalow in Big Sur, or a Malibu mansion — both filming locations for the show — the views will surely take your breath away.
---
Valencia, Spain
This loosely-based biopic on one of Spain's most iconic film directors (and also directed by him) will have you packing your bags to stay in one of these Valencia homes and live out the glorious and passionate scenes portrayed in his films.
---
Lithuania
Not for the faint of heart, this new series based on the events following the world's most catastrophic nuclear power plant explosion might inspire viewers to live like the characters and visit the sites in Lithuania, where the filming took place.
---
The Airbnb Press Room is aimed at journalists. All Homes and Experiences referenced on the Airbnb Press Room are intended purely to inspire and illustrate. Airbnb does not recommend or endorse specific Home or Experience listings on the Airbnb platform.