Return to your favorite museums with Airbnb Experiences and Made By Us
Key Takeaways
As guests return to cities, Airbnb and Made By Us have partnered together to curate a wishlist of new Airbnb Experiences created by museums, theatres, archives and more nationwide
Participating organizations will include the National Archives Foundation, Betsy Ross House, Atlanta History Center, HistoryMiami Museum, Virginia Museum of History and Culture, Ford's Theatre and Genesee Country Village & Museum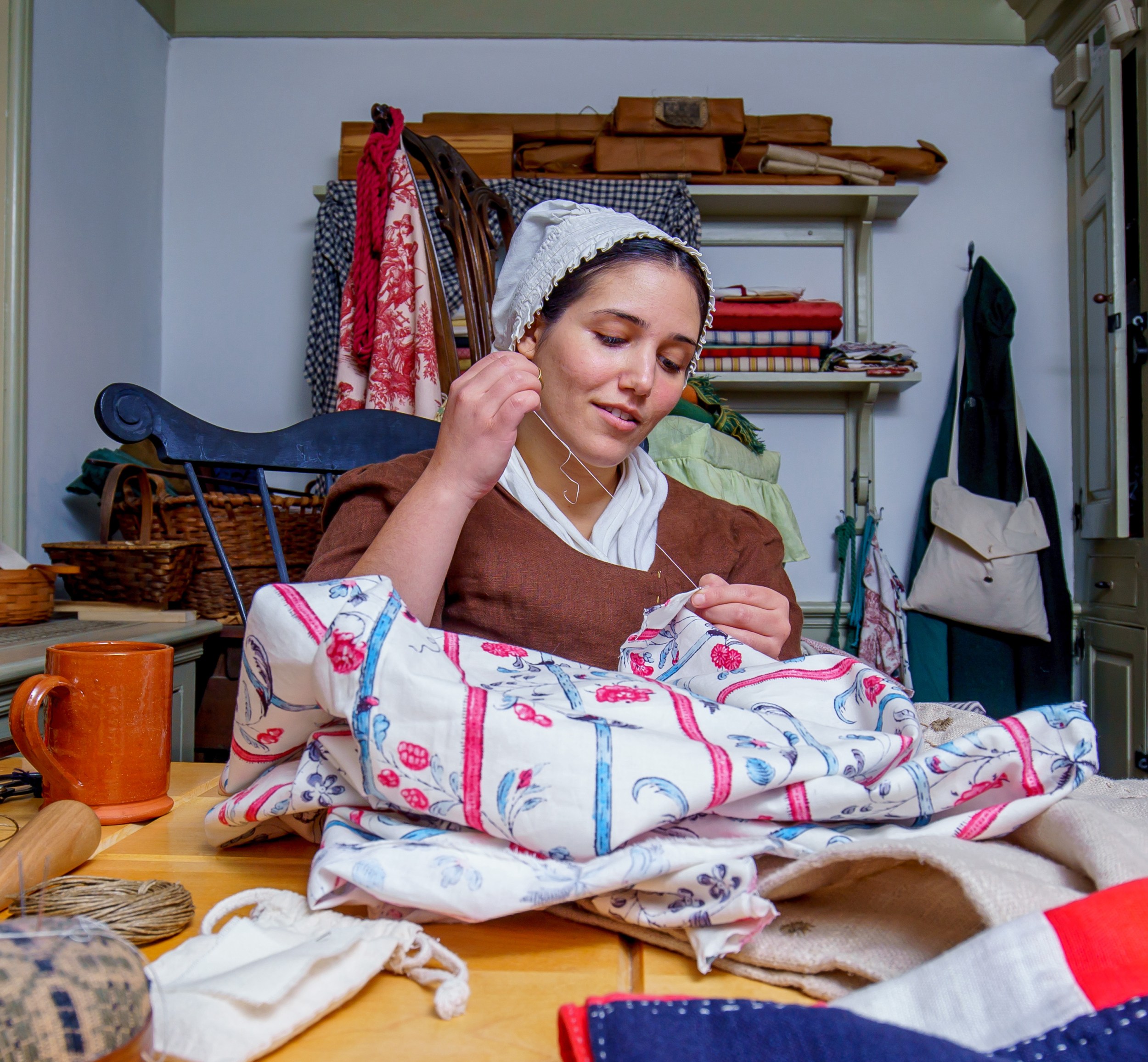 Key Takeaways
As guests return to cities, Airbnb and Made By Us have partnered together to curate a wishlist of new Airbnb Experiences created by museums, theatres, archives and more nationwide
Participating organizations will include the National Archives Foundation, Betsy Ross House, Atlanta History Center, HistoryMiami Museum, Virginia Museum of History and Culture, Ford's Theatre and Genesee Country Village & Museum
As guests mark their fall with trips to large and mid-sized cities, many are choosing to live on Airbnb through longer stays, with 60 percent of long-term nights booked in urban areas. This type of travel provides the ideal opportunity to not only discover every landmark and hidden gem that makes a city hum, but also dig deeper into "who we are," through the museums and attractions that keep our stories alive.
To guide travelers in planning their visits to cultural and historical sites in cities across the country, Airbnb and Made By Us – a coalition of history and civics organizations – have partnered together to curate a wishlist of new Airbnb Experiences created by museums, theatres, archives and more nationwide.
These brand new Airbnb Experiences will invite guests to travel back in time, go behind the scenes of history, or enjoy local fare amidst a stunning backdrop – and all while enabling them to support iconic institutions nationwide as they continue to recover from the significant impact of the COVID-19 pandemic.
"The Airbnb Host community has long supported cultural sites in their cities, by sharing them with their guests: According to a recent survey*, 20 percent of Hosts recommend activities like museums to visitors. This new series of Experiences with Made by Us will build on that legacy by offering new ways for the Airbnb community to play a valuable role in the future of US history institutions and preserving cultural cornerstones nationwide," said Bruce Vaughn, VP of Experiential Creative Product, Airbnb
Each participating organization will keep 100 percent of the proceeds from their Experience. Experiences will include:
Make your trip to Philadelphia, Pennsylvania one to remember with a unique, insider look at the Betsy Ross House, home of America's most famous flag maker. The House's director will sneak you past the plexiglass and into the shop where Betsy worked as an upholsterer, the parlor where she famously received Gen. George Washington and the Continental Congress' Flag Committee, and her bedchamber where she stitched a young nation's first flag by candlelight out of sight of prying Loyalist eyes. Along with enjoying parts of the House usually not visited by the public, you'll even have the opportunity to meet Betsy in person.
Join the Atlanta History Center in Atlanta, Georgia for a home tour through the centuries that will share the stories behind both the Southeast's largest history museum as well as the three historic houses and surrounding gardens on their campus. The Atlanta History Center is also offering a behind-the-scenes Experience of their collections that will dive into museum collecting, the care of artifacts and preservation of these materials – and give guests the chance to hold a few pieces of history.
Just in time for spooky season, HistoryMiami Museum in Miami, Florida is offering a after-sunset walking tour of the Miami City Cemetery. Founded at the beginning of Miami's history, the graveyard is a monument to many of the people who helped shape the early history of the Magic City, from the civil rights leader Reverend Theodore Gibson to "Mother of Miami" Julia Tuttle.
​​While undergoing an exciting large-scale renovation, the Virginia Museum of History & Culture (VMHC) in Richmond, Virginia, is inviting guests to spend the morning or afternoon exploring "The Story of Virginia," the VMHC's signature exhibition featuring artifacts and narratives from 16,000 years of Virginia history, as well as other special exhibitions and displays. As a special gift exclusive for Airbnb visitors, guests will take home a signed copy of the VMHC's essential book, The Story of Virginia: Highlights from the Virginia Museum of History & Culture, co-written by the museum's CEO and Senior Curator. In spring 2022, the VMHC will also offer another experience, giving Airbnb guests the exclusive opportunity to gain access to a member-only event: At Member Mondays, guests can picnic in the gorgeous sprawling gardens at the museum's historic Tudor estate, Virginia House, while enjoying live jazz and imbibing in a curated spread by local purveyors. Guests can stay tuned for additional experiences on offer once the museum is fully reopened in late spring 2022.
Enjoy an in-person production of "My Lord, What a Night" – a new drama based on the real friendship between contralto Marian Anderson and physicist Albert Einstein – performed on the historic stage of Ford's Theatre in Washington, DC.
The Genesee Country Village & Museum in Rochester, New York is here to help you get into the spirit of the season, with a limited-time Experience at their Historic Village and Holiday Market. Surrounded by historic building covered with a light dusting of snow and hearth fires roaring, guests will take part in traditional crafts and tasks of the late harvest time as the villagers winterize their buildings and farms, and will have their pick of specialty, hand-crafted, and locally produced goods to get ahead of holiday shopping.
As museums continue to grapple with the challenges caused by the COVID pandemic, the patronage of locals and visitors alike has never been more important. In an April 2021 survey conducted by the American Alliance of Museums, 15 percent of museums indicated that they are at risk of permanent closure – an improvement from one of our every three sites who said they could shutter in July 2020, but still indicative of a long recovery ahead.
To book an Experience, go to airbnb.com/madebyus.
*Global survey conducted from February 1, 2021 through March 3, 2021 of 42,000 Airbnb Homes Hosts and 42,000 Airbnb Homes guests who used the platform in 2020, with a maximum margin of error of 1.2 percentage points (depending on the question).
---
About Made By Us
Made By Us is an unparalleled collaboration by hundreds of history museums to ignite, inform and empower Millennial and Gen Z civic participation leading up to the nation's 250th. Led collectively by the Smithsonian's National Museum of American History, Thomas Jefferson's Monticello, the National Archives Foundation, the First Americans Museum, Atlanta History Center, HistoryMiami Museum, Senator John Heinz History Center, New-York Historical Society, the Charles H. Wright Museum of African American History, and Missouri Historical Society, Made By Us connects the next generation with our shared past, present and future. For more information, visit historymadebyus.com or follow @historymadebyus.