Extended weekend stays and scenic cities top fall travel plans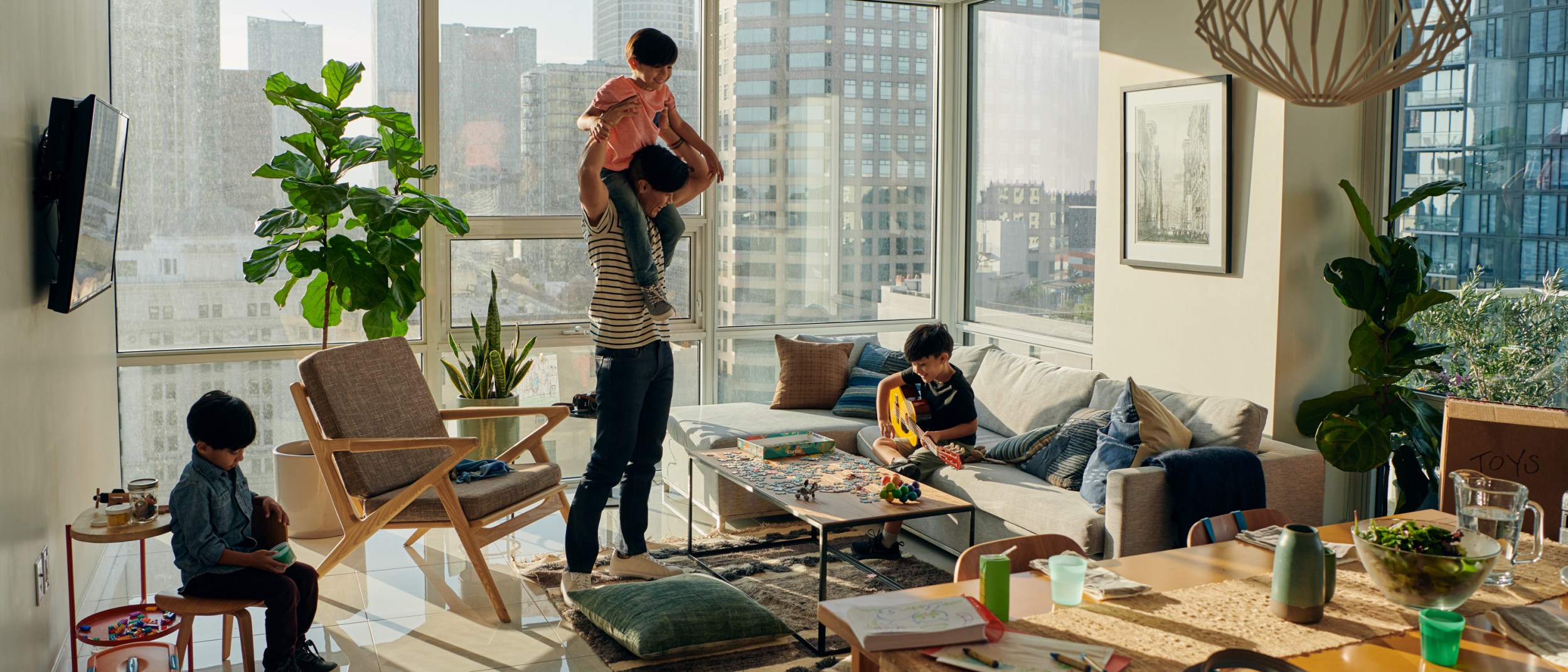 Reaching the biggest night ever in the US a few weeks ago–also our biggest night globally since the pandemic began–with more than 4 million guests staying on Airbnb, it's clear guests are seeking quality time with loved ones. With summer winding down and seasons beginning to change, they're now looking to connect in large-to-mid-sized cities for longer stays.
After making 100+ upgrades across our entire service, this past summer* US Hosts on Airbnb with only one listing have collectively earned more than $1.3 billion – some hosting while they were away and providing access to their one-of-a-kind unique stays. With the remote work trend continuing into fall, so does the increase in trips extending beyond just a weekend. Longer weekend trips with families lasting three to four days are up 70 percent from Q2 2019 to Q2 2021**, proving that this upcoming season continues to be a good time to consider hosting.
Weekday stays also grew from 63 percent in Q2 2019 to 65 percent in 2021, suggesting a considerable shift of well more than two percentage points given the drop in business travel, with company business travel budgets being cut by up to 90 percent***. Over Labor Day Weekend specifically–the official mark to the end of summer in the US–a large share of trips are seven nights or longer.
When it comes to locations for the long(er) holiday weekend, mid-sized cities rich in character such as Philadelphia and Santa Fe, and farther flung, beautiful getaways like San Juan, Puerto Rico and Anchorage are top destinations amongst US guests.
Anchorage, AK
Kansas City, MO
Philadelphia, PA
Mexico City, Mexico
Kenai Peninsula, AK
East Bay, CA
Seattle, WA
San Juan, Puerto Rico
Santa Fe, NM
Greensboro, NC
Guests' rising and diversified interest in mid-sized cities extends beyond the weekend and is focused on fall scenery. Searches for stays in large and mid-sized cities make up about a third of searches each for fall, compared to more than half for stays in just large cities in fall 2019. These urban locales are also proving to be the most popular places to stay for trips 28 nights or longer, with 60 percent of long term nights booked in cities. From picturesque Northeast cities full of fall activities to Midwestern leaf-peeping destinations, US visitors are gravitating towards these top destinations throughout the season.
New York, NY
Chicago, IL
Boston, MA
Washington, DC
Cincinnati, OH
Charlotte, NC
Minneapolis, MN
Berkshires, MA
Denver, CO
Newport, RI
US guests are also wanderlusting after quaint stays immersed in autumnal colors. From a treehouse in Charlotte to a cottage in Oregon, these are the most wishlisted stays this fall.
*Based on Airbnb internal data from June 1, 2021 to August 15, 2021.
**Based on Airbnb internal data of bookings lasting three to four days over weekends and weekday trips comparing April-June 2019 to April-June 2021.
***According to a Deloitte study, "Return to a world transformed," August 2021.
This post encourages safe and responsible travel. Local and international travel requirements, as well as health guidelines, continue to change quickly. Check local restrictions at home and in your destination before booking a trip on Airbnb.