New Flexible Destinations feature now live to more easily find unique stays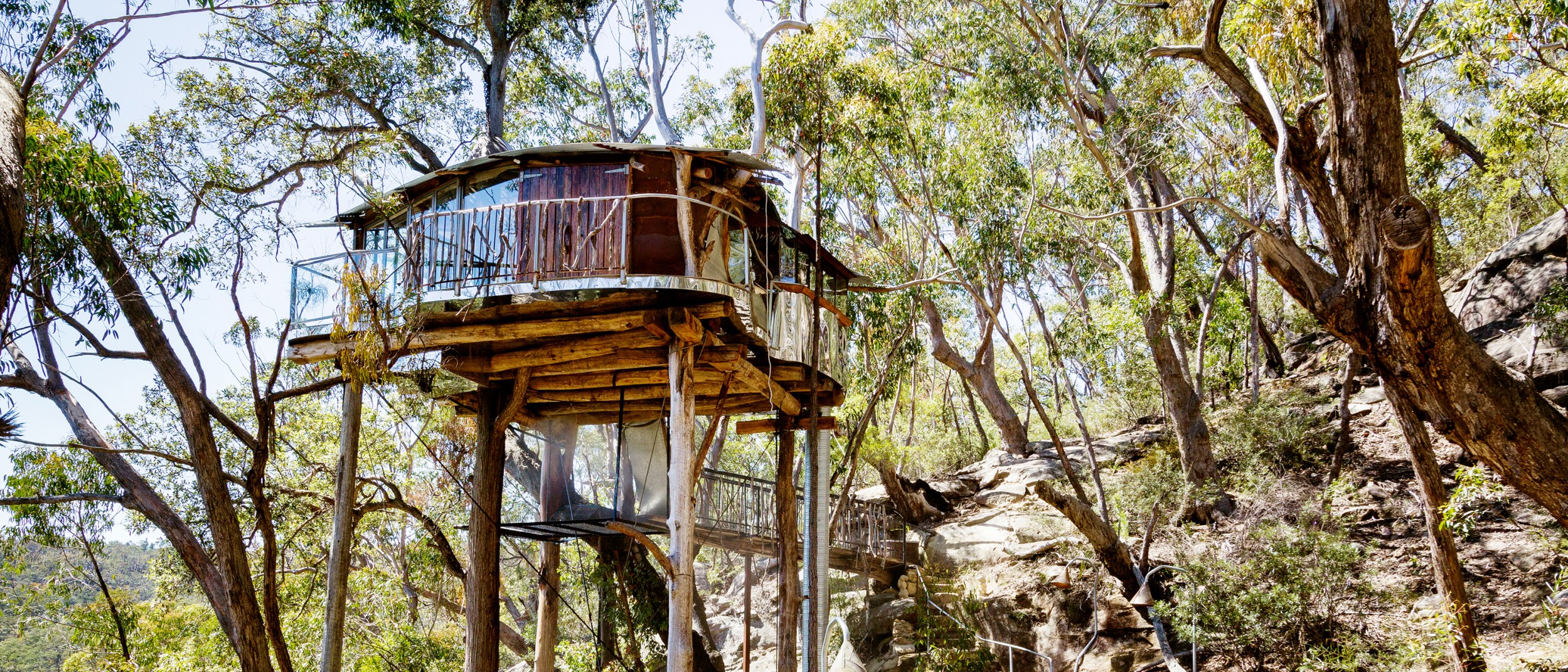 Planning trips around unique places to stay like yurts or treehouses just got a whole lot easier with the global release of Flexible Destinations. Announced several weeks ago as part of a major update to our service, this feature joins a suite of new 'flexible' product innovations designed to completely transform the browsing and booking experience on Airbnb.
Flexible Destinations is a new way to plan trips when finding a unique place to stay is more important than traveling to a specific destination. Clicking on 'I'm Flexible' will reveal unique listing categories – from boats to tiny homes to domes to A-frames and even private islands – with the nearest to the guest's location at the top of the list. Guests can also see the search results displayed on a map, and simply enter the dates they want to travel or search with flexible dates (i.e. a weekend, week or month) to easily book a trip to a one-of-a-kind property.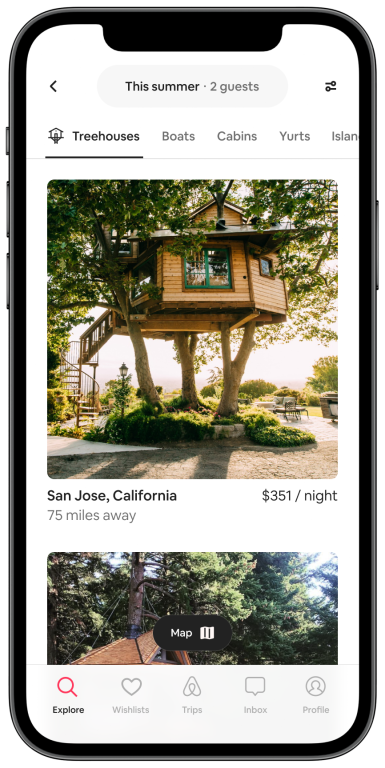 Airbnb has over 170,000 of these kinds of properties to choose from, a 30 percent increase over May 2019. The number of searches for unique listings has grown 94 percent so far in 2021 compared to the same period in 2019.
Flexible Destinations will help to spread travel with many unique listings located outside of popular tourist destinations. It will also help to surface and drive demand to unique listings Hosts who have collectively earned more than $300 million globally since the start of the pandemic.
Flexibility is a key trend emerging from the pandemic as people become less tethered and the lines blur between travel, living and working. Flexible Destinations joins Flexible Dates, which was rolled out in February, and Flexible Matching, which will go live in the coming weeks. These innovations represent a new paradigm in travel booking and planning, moving away from the traditional approach of planning trips around a fixed destination with fixed dates.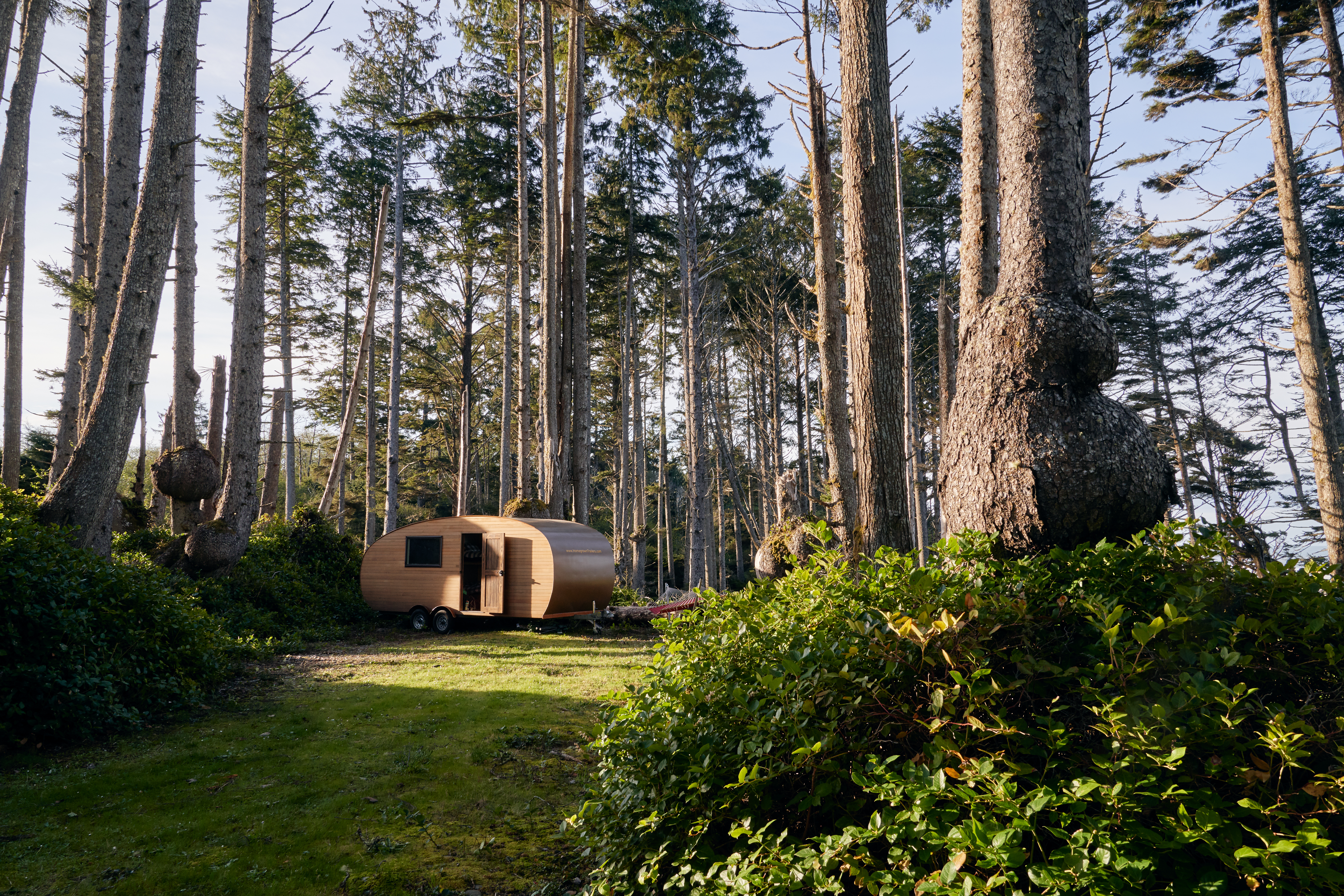 And, allowing guests to flexibly search can lead to more bookings for Hosts of unique properties. In last month's announcement, we shared that travelers are turning to unique abodes like cabins, tiny homes, and treehouses to break up the monotony of the past year, with the type of stay, not the exact location, becoming the destination. According to the Airbnb Report on Travel & Living, nearly 70 percent of respondents to our recent survey want to be able to filter for unique stays when finding trip accommodations.
This fascination with unique stays is universal, with 55 percent of our 100 most wishlisted homes in the last year falling into unique categories. Searches for certain types of unique homes – such as yurts, huts and farm stays – have exploded by 10x compared to just two years ago:
Yurts (1,701%)
Islands (1,668%)
Huts (1,379%)
Earth houses (1,285%)
Barns (1,068%)
Farm stays (1,055%)
Houseboats (1,015%)
Tiny homes (791%)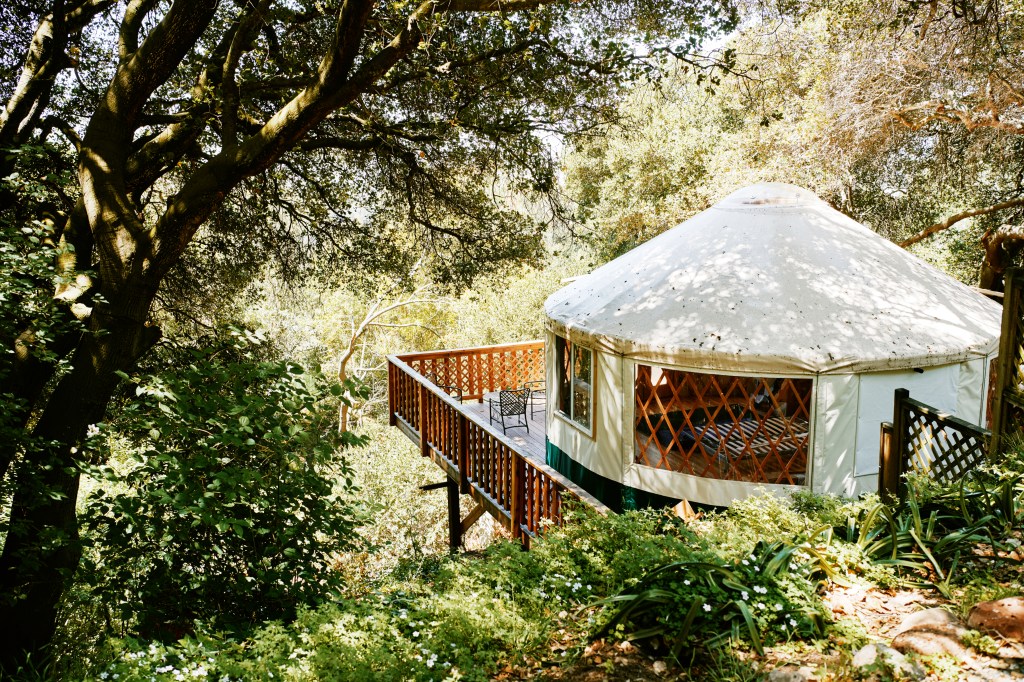 Based on US guest bookings, stays with access to the great outdoors and state parks are also trending up from 2019, with the top trending destinations this summer within a short driving distance of a state or national park. As travelers flock to these treasured places, it's imperative to be safe and thoughtful about how to enjoy and experience them. That's why we are teaming up with the National Park Foundation to encourage people to recreate responsibly in national parks this summer. We will be sharing some simple tips on how to stay healthy and preserve natural and historical areas for the enjoyment of all during your next visit. From avoiding overcrowding to minimizing waste through reusable containers and refillable water bottles, learn how to get out and connect with nature and history sustainably when planning your next trip.
For those interested in hosting their unique stays, we expect a travel rebound unlike anything we have seen before, and we've made it easy for anyone who wants to host and take advantage of the coming travel surge. Half of new listings that were both activated and booked in early 2021 got a reservation request within four days, and the average annual earnings per Host who had welcomed at least one guest was $9,600. In fact, many of our highest earning unique stay Hosts in the last year are based near parks. From an underground earth house dwelling near Washington's Daroga State Park, to a treehouse situated in the heart of the Red River Gorge in Kentucky, here are some extraordinary getaways hosted by the highest earning unique stays Hosts in the US:
*Based on Airbnb internal data of unique stay searches as of April 30, 2021.
About Us
Airbnb was born in 2007 when two Hosts welcomed three guests to their San Francisco home, and has since grown to 4 million Hosts who have welcomed more than 900 million guest arrivals in almost every country across the globe. Every day, Hosts offer one-of-a-kind stays and unique Experiences that make it possible for guests to experience the world in a more authentic, connected way.