Meet Mathe, a serial entrepreneur and Host on Airbnb from Edenvale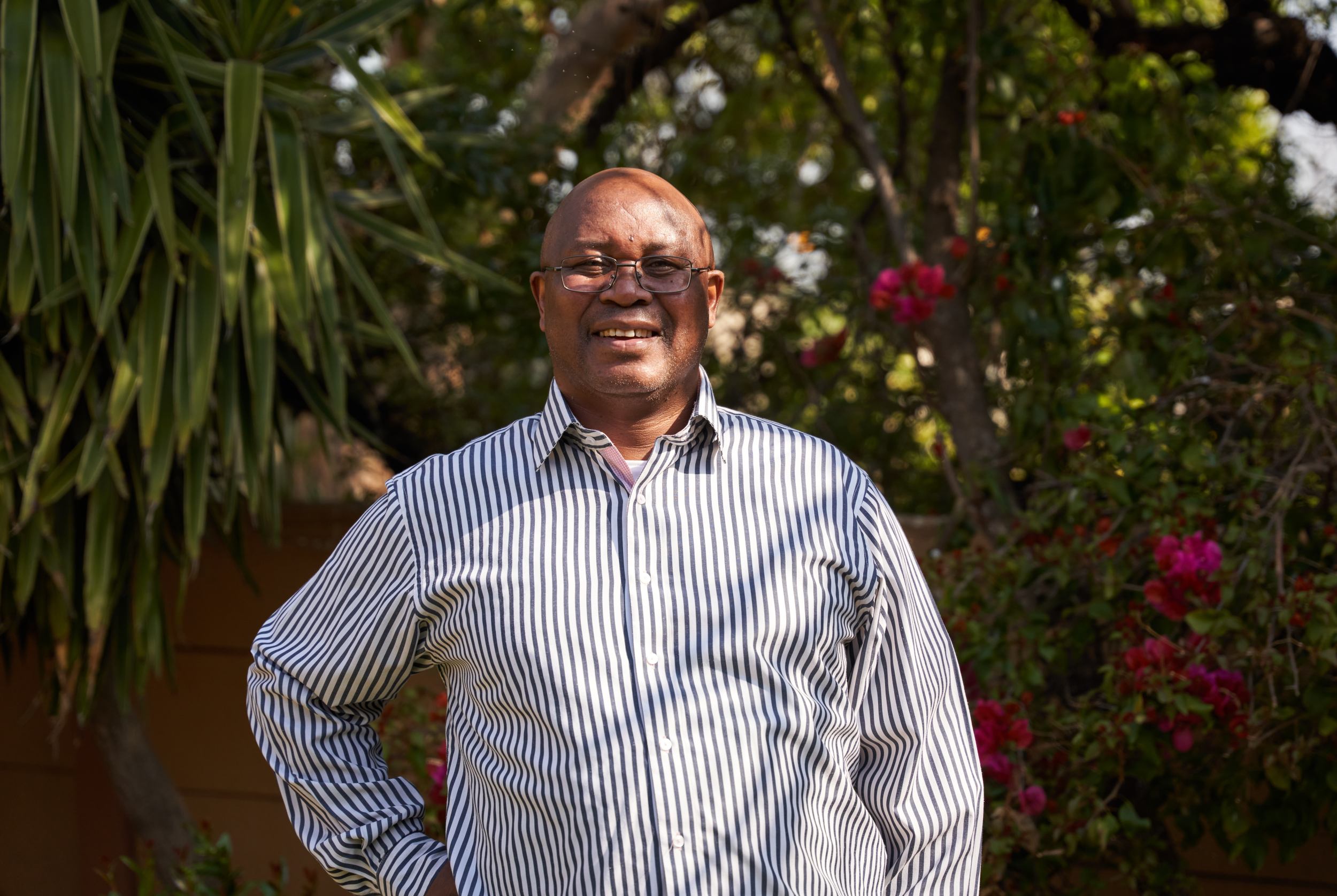 As his own boss, being an entrepreneur is very much part of Mathe's personality. No surprise then that he started hosting on Airbnb when his consultancy business dried up a little during the Covid pandemic. "At some point, I knew that I needed to find a way to generate some extra income", Mathe says with a smile. At an age where others might start to think about retirement, Mathe is still going strong, always looking for opportunities and working on the next idea.
Ever the entrepreneur, he started researching Airbnb in the hopes that renting his little cottage on his property in the Edenvale neighborhood of Johannesburg to tourists and business travelers might mean more work, but also a better income than renting to long-term tenants. He invested a little upfront, renovating and decorating his cottage and was finally ready to list his property in November 2019.
Turns out, becoming an Airbnb Host has helped Mathe on his entrepreneurial journey in more ways than one. Of course, hosting is very much about attracting tourists and showing them the best that South Africa has to offer – but it provides him with opportunities as well. Mathe fondly recalls guests from Turkey for example, a group of four friends traveling together. They stayed for several weeks and were so enamored with the country that they started contemplating opening a business. Of course Mathe was just the guy to help, driving them around and making connections. While their business venture didn't pan out in the end, the next idea was already born: What if they were to import the great Turkish olive oil to Africa so that Mathe could sell it? Ideas upon ideas…the true sign of entrepreneurs at work.
Mathe is thankful that his investment is starting to pay off. The Covid years were hard, of course, but he is now confident that he made the right decision. But beyond the extra income, there are other upsides to hosting on Airbnb as well. As a prolific traveler himself, he enjoys the cultural exchange that happens with his guests that come from countries as far away as Peru. He has many recurring clients who invite him to spend time together and braai in the boma that he built in the backyard. Some of the benefits he didn't ever think about before: "I got involved in the Airbnb community and am now a community leader", Mathe beams. "Moderating the Facebook group for example was something I never thought I would do – but at my age, it's invaluable to be able to learn new skills!" Hosting on Airbnb has become something of a family business even, with his son, daughter and even granddaughter pitching in occasionally when last minute guests need to be checked in. Who knows, the entrepreneurial spirit might be hereditary – and Airbnb is the business that connects three generations of the Mphale family. "In the future I would like to venture into a tourism business", says Mathe, "and I see hosting as the stepping stone towards that ambition."