Airbnb officially codifies party ban
Key Takeaways
Temporary ban introduced in late 2020 now policy
Airbnb sees direct correlation between implementation temporary policy and a 35% year-over-year drop in the rate of party reports in Australia
16-person occupancy cap for listings that can accommodate those guests removed
The policy will continue to include serious consequences for guests who attempt to violate rules, including suspension and removal from the platform
Key Takeaways
Temporary ban introduced in late 2020 now policy
Airbnb sees direct correlation between implementation temporary policy and a 35% year-over-year drop in the rate of party reports in Australia
16-person occupancy cap for listings that can accommodate those guests removed
The policy will continue to include serious consequences for guests who attempt to violate rules, including suspension and removal from the platform
At Airbnb, we believe the neighborhoods and communities in which we operate are as
important as the Hosts and guests who use our service. We know that the overwhelming majority of our Hosts share their homes responsibly, just as the overwhelming majority of guests are responsible and treat their Airbnb listings and neighborhoods as if they were their own.
In turn, we focus on trying to deter the very rare cases of Hosts who do not operate responsibly, or guests who try to throw unauthorized parties. To that end, in August 2020 we announced a temporary ban on all parties and events in Airbnb listings globally — which at the time was in effect "until further notice."
The temporary ban has proved effective, and today we are officially codifying the ban as our policy.
How we got here
Historically, we allowed Hosts to use their best judgment and authorize parties when appropriate for their home and neighborhood. In late 2019, we tightened our measures to prohibit both "open-invite" parties (i.e., those advertised on social media) as well as "chronic party houses" that had developed into neighborhood nuisances. At that time, we also launched our Neighborhood Support Line in a number of jurisdictions as a direct line for neighbors to communicate any concerns to Airbnb, which has helped us enforce that prohibition on party houses.
When the pandemic hit, as many bars and clubs closed or restricted their occupancy, we began to see some people taking partying behavior to rented homes, including through Airbnb. This was concerning to us due to both the disruptive nature of unauthorized parties and the risk of such gatherings spreading the virus. As such, we announced the party ban to our community as being "in the best interest of public health."
Over time, the party ban became much more than a public health measure. It developed into a bedrock community policy to support our Hosts and their neighbors.
Moreover — it's been working. We believe there is a direct correlation between our implementation of the policy in August 2020 and a 44% year-over-year drop in the rate of party reports. The ban has been well received by our Host community and we've received positive feedback from community leaders and elected officials. As we build on this momentum, we believe the time is right to codify this policy.
How the codified policy will work
Disruptive parties and events will continue to be prohibited, including open-invite gatherings. "Party house" properties will continue to be strictly prohibited as well.
The temporary party ban policy announced in summer 2020 included a 16-person occupancy cap — which was prompted primarily by COVID-19 concerns around large gatherings prior to the introduction of vaccines. As part of the updated policy, and based on feedback from a number of Hosts who have listings that can house above 16 people comfortably, we will remove this cap.
Our recent Summer Release introduced Categories, which highlight several types of larger homes that, by definition, are capable of comfortably and safely housing more than 16 people — from castles in Europe to vineyards in the US to large beachfront villas in the Caribbean. Amazing properties like these thrive on hosting multi-generational family trips and larger groups, and removing this cap is meant to allow those Hosts to responsibly utilize the space in their homes while still complying with our ban on disruptive parties. This decision was made based on feedback from the longstanding and trusted members of our global Host community, and it will take effect in the coming months.
The policy will continue to include serious consequences for guests who attempt to violate these rules, varying from account suspension to full removal from the platform. In 2021, over 6,600 guests were suspended from Airbnb for attempting to violate our party ban. In these cases, we also work to support our Hosts with property damage protection via AirCover for Hosts.
We developed our updated policy with input from members of the new Airbnb Trust & Safety Advisory Coalition, and we will continue working to strengthen the policy based on feedback from our partners, Hosts, community leaders, policymakers and more.
In 2020 when we first announced the temporary policy, we noted plans to scope a potential exception process for specialty and traditional hospitality venues, and those plans are still under consideration.
Our ongoing commitment to fighting disruptive parties
Finally, strong policies must be complemented by strong enforcement. We've introduced a number of anti-party measures in recent years to enforce our policy and try, to the best of our ability, to stop both unauthorized parties and chronic party houses.
These include anti-party reservation prevention, special holiday anti-party measures, a 24-hour safety line, our Neighborhood Support Line, and a partnership with Vrbo to share information on repeat "party house" offenders in the US.
This new and long-term policy was enacted to help encourage and support community safety. We look forward to sharing updates in the coming weeks and months on our efforts to complement our community policies on parties.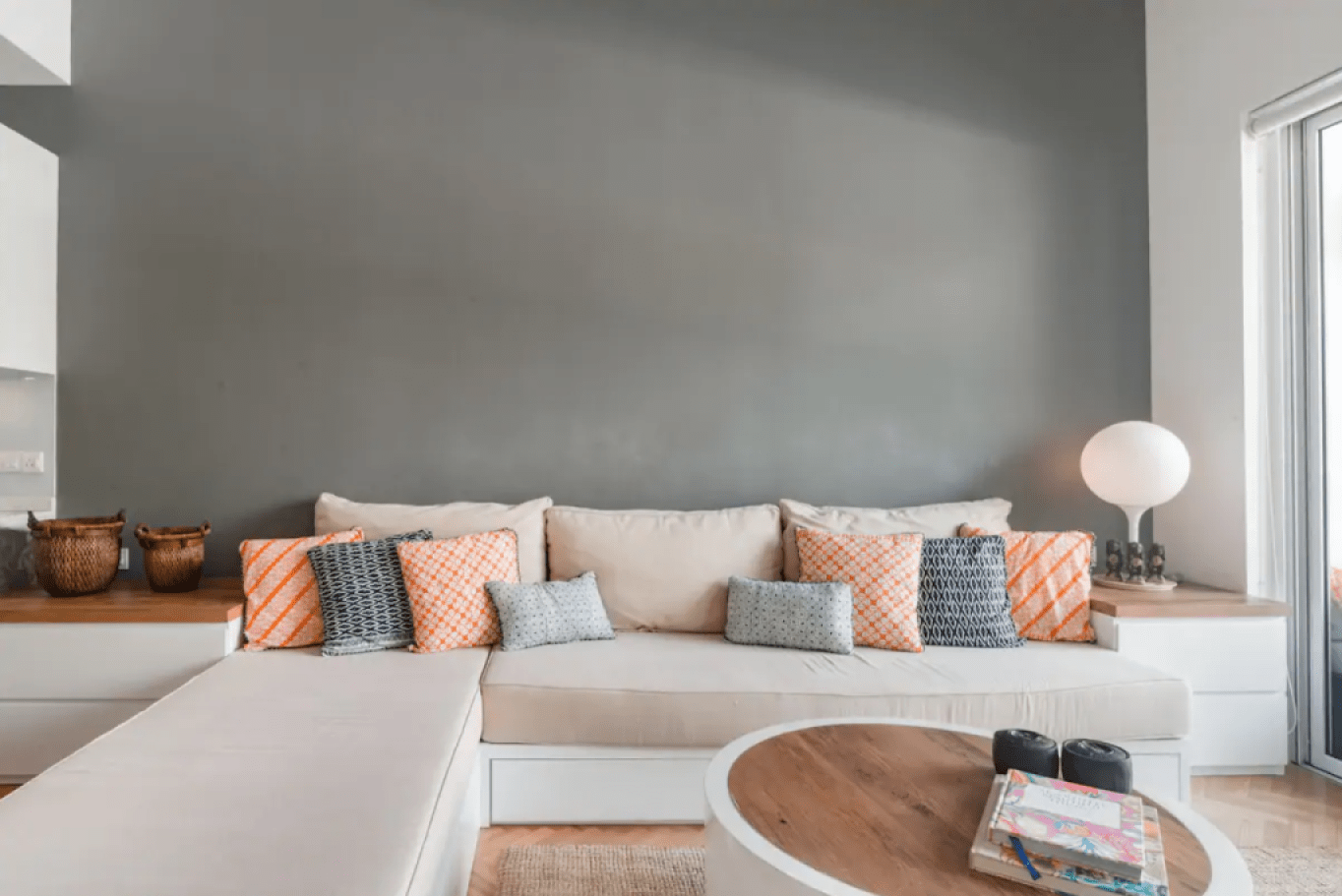 Airbnb secara rasmi mengkanunkan larangan parti
Di Airbnb, kami percaya kawasan kejiranan dan komuniti tempat di mana kami beroperasi adalah sama pentingnya dengan Hos dan tetamu yang menggunakan perkhidmatan kami. Kami tahu bahawa majoriti Hos kami berkongsi kediaman mereka dengan penuh tanggungjawab, sama seperti majoriti tetamu yang bertanggungjawab dan menjaga penginapan dan kawasan kejiranan Airbnb mereka seperti rumah mereka sendiri.
Oleh itu, kami memberi tumpuan kepada usaha mencegah kes yang melibatkan Hos yang tidak beroperasi dengan bertanggungjawab, atau tetamu yang cuba mengadakan parti yang tidak dibenarkan. Dalam usaha ini, pada bulan Ogos 2020 kami telah mengumumkan larangan sementara terhadap semua parti dan acara di penginapan Airbnb di seluruh dunia — yang pada masa itu berkuat kuasa "sehingga diberitahu kelak."
Larangan sementara ini telah terbukti berkesan, dan hari ini kami mengkanunkan larangan ini secara rasmi sebagai polisi kami.
Susulan polisi ini
Dari segi sejarah, kami membenarkan Hos menggunakan pertimbangan terbaik mereka dan membenarkan parti untuk diadakan bersesuaian dengan rumah dan kawasan kejiranan mereka. Pada akhir 2019, kami mengetatkan langkah kami untuk melarang kedua-dua parti "undangan terbuka" (iaitu, parti yang diiklankan di media sosial) serta "rumah parti kronik" yang telah berkembang menjadi gangguan kejiranan. Pada masa itu, kami juga melancarkan Talian Sokongan Kejiranan kami di beberapa bidang kuasa sebagai talian terus untuk jiran-jiran menyampaikan sebarang kebimbangan kepada Airbnb. Ini telah membantu kami menguatkuasakan larangan tersebut terhadap rumah-rumah parti.
Apabila pandemik melanda dan kebanyakan bar serta kelab ditutup atau mengehadkan penghunian mereka, kami mula melihat sesetengah orang yang berpesta di rumah sewa, termasuk melalui Airbnb. Hal ini membimbangkan kami kerana parti yang tidak dibenarkan bersifat mengganggu dan meningkatkan risiko penyebaran virus melalui perhimpunan ramai ini. Oleh itu, kami mengumumkan larangan parti kepada komuniti kami sebagai "untuk kepentingan kesihatan awam."
Lama-kelamaan, larangan parti menjadi lebih daripada langkah kesihatan awam. Ia berkembang menjadi asas polisi komuniti untuk menyokong Hos kami dan jiran mereka.
Tambahan lagi – polisi ini telah berjaya. Kami percaya ada korelasi langsung antara pelaksanaan dasar ini pada Ogos 2020 dan penurunan kadar laporan parti sebanyak 44% tahun ke tahun. Larangan ini telah diterima dengan baik oleh komuniti Hos kami dan kami telah menerima maklum balas positif daripada pemimpin komuniti dan pegawai terpilih. Sementara kami membina momentum ini, kami percaya ia masa yang sesuai untuk mengkanunkan polisi ini.
Bagaimana polisi yang dikanunkan akan berfungsi
Parti dan acara yang mengganggu akan terus dilarang, termasuk perhimpunan jemputan terbuka. Penginapan "Rumah parti" akan terus dilarang sama sekali.
Polisi larangan parti sementara yang diumumkan pada musim panas 2020 termasuk had penghunian 16 orang — yang didorong terutamanya oleh kebimbangan COVID-19 dalam perhimpunan besar sebelum pengenalan vaksin. Sebagai sebahagian daripada polisi yang dikemas kini, dan berdasarkan maklum balas daripada beberapa Hos yang mempunyai penginapan yang boleh menempatkan melebihi 16 orang dengan selesa, kami berputus untuk menghapuskan had ini.
Keluaran Mei kami baru-baru ini memperkenalkan Kategori, yang menonjolkan beberapa jenis rumah besar yang, secara definisi, mampu menempatkan lebih daripada 16 orang dengan selesa dan selamat — daripada istana di Eropah hingga kebun anggur di Amerika Syarikat hingga vila tepi pantai yang besar di Caribbean. Penginapan yang menakjubkan seperti ini berkembang maju dengan menganjurkan perjalanan keluarga berbilang generasi dan kumpulan yang lebih besar, dan penghapusan had ini bertujuan untuk membolehkan Hos-hos tersebut menggunakan ruang di rumah mereka dengan bertanggungjawab sambil mematuhi larangan kami terhadap parti yang mengganggu. Keputusan ini dibuat berdasarkan maklum balas daripada ahli-ahli komuniti Hos global kami yang lama dan dipercayai, dan ia akan berkuat kuasa dalam beberapa bulan akan datang.
Polisi ini akan terus merangkumi tindakan serius terhadap tetamu yang cuba melanggar peraturan ini, daripada penggantungan akaun hingga penyingkiran sepenuhnya daripada platform. Pada tahun 2021, lebih 6,600 tetamu telah digantung daripada Airbnb kerana cuba melanggar larangan parti kami. Dalam kes ini, kami juga berusaha untuk menyokong Hos kami dengan perlindungan kerosakan harta benda melalui AirCover untuk Hos.
Kami telah membangunkan polisi kami yang dikemas kini dengan input daripada ahli-ahli Gabungan Penasihat Kepercayaan & Keselamatan Airbnb yang baharu, dan kami akan terus berusaha untuk mengukuhkan polisi ini berdasarkan maklum balas daripada rakan kongsi kami, Hos, pemimpin komuniti, pembuat polisi dan ramai lagi.
Pada tahun 2020 apabila kami mula-mula mengumumkan polisi sementara ini, kami telah mencatatkan rancangan untuk merangkumi proses pengecualian yang berpotensi untuk tempat khusus dan hospitaliti tradisional, dan rancangan tersebut masih dalam pertimbangan.
Komitmen berterusan kami untuk melawan parti yang mengganggu
Akhirnya, dasar yang kukuh mesti dilengkapi dengan penguatkuasaan yang kuat. Kami telah memperkenalkan beberapa langkah anti-parti sejak kebelakangan ini untuk menguatkuasakan dasar kami. Kami akan cuba, sebaik mungkin, untuk menghentikan kedua-dua parti yang tidak dibenarkan dan rumah parti yang kronik.
Ini termasuk pencegahan tempahan anti-parti, langkah-langkah anti-parti percutian istimewa, talian keselamatan 24 jam, Talian Sokongan Kejiranan kami, dan perkongsian dengan Vrbo untuk berkongsi maklumat mengenai pesalah berulang "rumah parti" di Amerika Syarikat.
Polisi baharu dan jangka panjang ini digubal untuk menggalakkan dan menyokong keselamatan komuniti. Kami tidak sabar untuk berkongsi maklumat terkini dalam minggu dan bulan yang akan datang mengenai usaha untuk melengkapkan polisi komuniti kami yang merangkumi parti.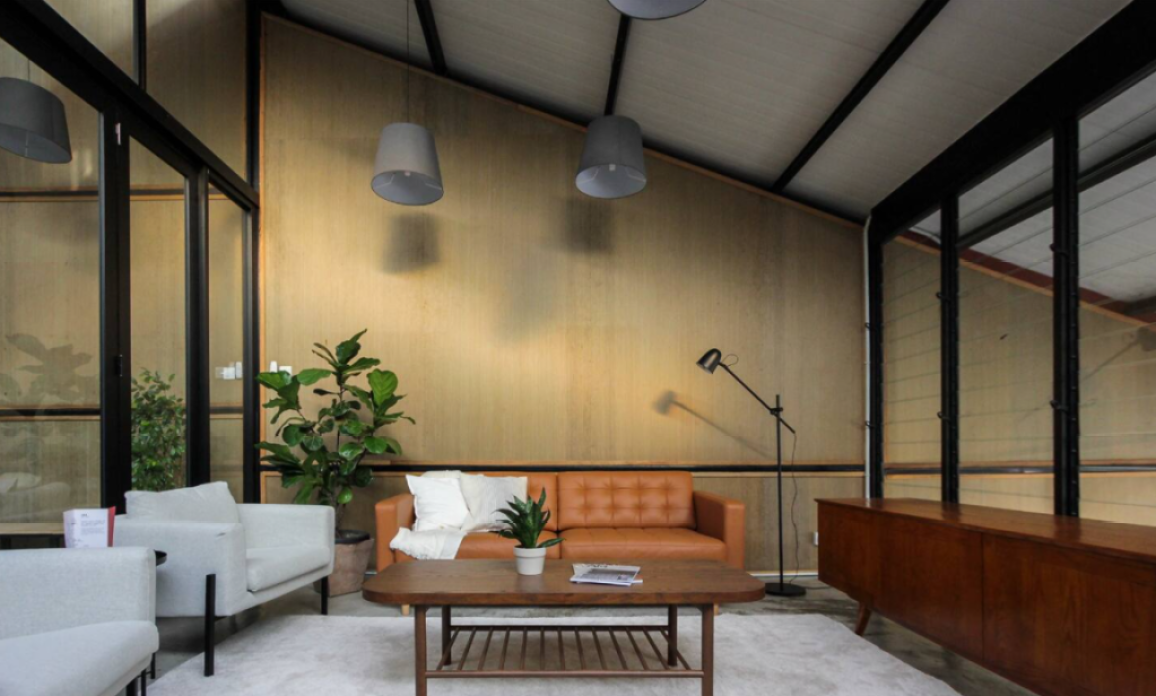 爱彼迎正式制定派对禁令
爱彼迎相信,我们运营业务所在的街区和社区与使用我们服务的房东和房客同样重要。我们知道,绝大多数房东都会负责任地出租房源,而绝大多数房客也会像对待自己的家一样对待他们入住的爱彼迎房源及其所在街区。
鉴于此,我们将工作重点放在遏制一些极为罕见的情况上,惩罚不负责任的房东,并阻止试图未经授权举办派对的房客。为此,我们于 2020 年 8 月宣布暂时禁止全球爱彼迎房源内的所有派对和活动,该禁令即刻生效,「恢复时间待定」。
事实证明,临时禁令是有效的。今天,我们正式将该禁令编制为一项爱彼迎政策。
政策历程
过去,我们允许房东运用自己的判断力,根据房源和街区情况自行决定是否授权房客举办派对。在 2019 年末,我们收紧了相关措施,禁止对街区构成滋扰的「公开邀请」派对(即通过社交媒体宣传的派对活动)和「长期派对屋」。当时,我们还在多个辖区推出了邻里支持热线,以便邻居直接联系爱彼迎反映问题,这也帮助我们保证了派对屋禁令的执行。
新冠肺炎疫情爆发后,许多酒吧和夜店关闭或限制了入场人数,我们开始观察到一些人租用房源(包括通过爱彼迎)来举办派对。我们对此感到担忧,因为未经授权的派对具有滋扰性质,也因为此类聚集活动存在传播病毒的风险。据此,我们宣布在爱彼迎社区内禁止举办派对,从而「维护公众健康及最大利益」。
随着时间的推移,派对禁令已不仅仅是一项公共卫生措施,更发展成为一项旨在为房东及其邻里提供支持的基本社区政策。
更重要的是,该禁令一直在发挥作用。我们相信,政策在 2020 年 8 月的实施与派对报告率同比下降 44% 存在直接关联。该禁令受到了广大爱彼迎房东的欢迎,我们从社区小队长和当地官员那里获得了正面反馈。为了在这一良好局面的基础上再接再厉,我们认为现在是正式制定这项政策的合适时机。
正式政策包含哪些规定
爱彼迎将继续禁止滋扰性派对和活动,包括公开邀请类集会。我们也将继续严格禁止「派对屋」房源。
2020 年夏季公布的临时派对禁令将入住人数上限设为 16 人。该规定推出于疫苗问世前,主要是为了应对大规模集会导致的新冠病毒传播问题。由于有许多房东表示,他们的房源可供 16 人以上舒适入住,我们将根据这些反馈意见更新政策,取消这一人数上限。
我们在近期的夏季发布会中推出了房源类目,其中突出展示了几类大型房源,无论是欧洲的城堡、美国的葡萄园还是加勒比地区的大型沙滩景观别墅,从定义上来说都能够舒适和安全地容纳超过 16 个人。这些令人惊叹的房源深受多代同行的家庭旅行者和大型团体的喜爱,取消此上限旨在让房东能够在遵守滋扰性派对禁令的同时合理利用其房源空间。此决定来自长期值得信赖的全球房东社区成员的反馈,将在未来几个月内生效。
根据该政策,对于试图违反这些规定的房客,我们将继续采取严厉的惩罚措施,包括暂时禁用账号功能乃至从平台永久移除账号。2021 年,有超过 6,600 位房客因试图违反派对禁令而被爱彼迎禁用账号。在这些情况下,我们还会通过「AirCover 四海无忧(房东版)」为房东提供财产损失保障。
我们在制定新版政策时参考了新设爱彼迎信任与安全顾问团成员的意见,并将继续根据合作伙伴、房东、社区小队长、政策制定者等各方的反馈强化该政策。
2020 年,当我们首次公布临时政策时,我们曾表示计划推出针对特殊和传统住宿接待场所的例外处理流程。目前,这些计划仍在审议中。
我们对打击滋扰性派对的持续承诺
最后,强有力的政策必须辅之以强有力的执行。近年来,我们出台了一系列派对预防措施来执行我们的政策,并尽我们所能禁止未经授权的派对和长期派对屋。
这些措施包括派对风险订单预防(特别是节假日派对预防措施)、24 小时安全热线、爱彼迎邻里支持热线,我们还与 Vrbo 合作,共享在美国境内反复违反「派对屋」禁令的违规者信息。
颁布这项新的长期政策是为了加强和维护社区的安全。我们期待在接下来的几周和几个月里与大家分享最新动态,介绍我们为填补社区派对政策空缺所做的努力。