Building on our commitment to trust
Key Takeaways
We're sharing an update on our progress on trust and safety ahead of a significant initiative in progress for Halloween weekend.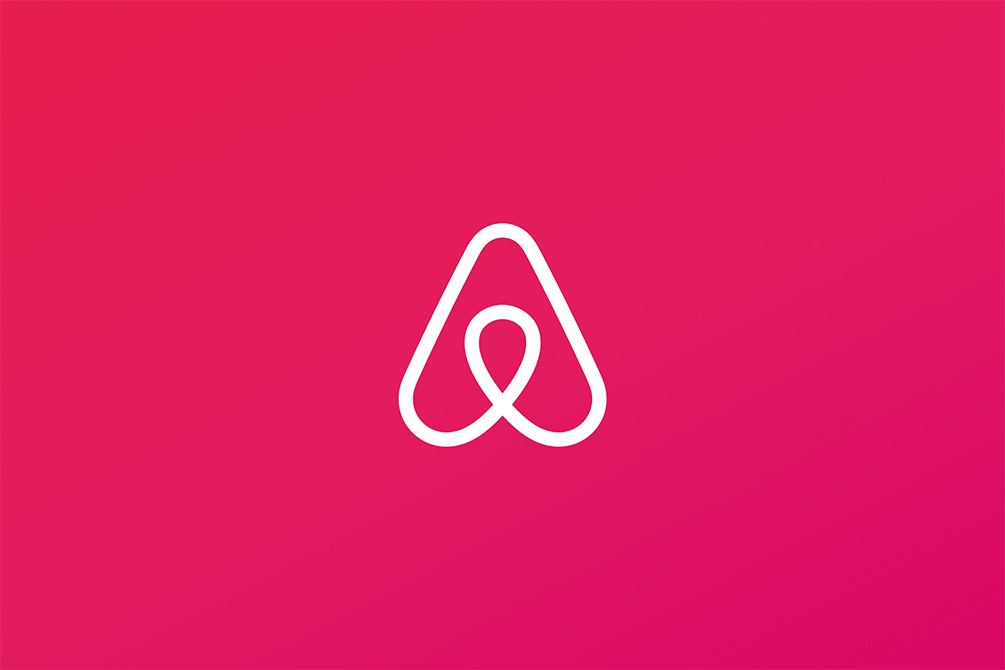 Key Takeaways
We're sharing an update on our progress on trust and safety ahead of a significant initiative in progress for Halloween weekend.
In our efforts to meet our safety and trust objectives, and to continue to invest in the safety and security of our community and our platform, our teams have focused their efforts in several core areas:
Supporting our Hosts and guests
Working with community stakeholders
Curtailing disruptive gatherings
Quality standards
We're sharing an update on our progress in each of these areas. This comes in anticipation of a significant initiative in progress for this coming Halloween weekend aimed at preventing unauthorized parties in the United States and Canada. 
Supporting our community
Guest Refund Policy
We committed to rebooking the guest in a new listing of equal or greater value if the listing qualifies under specified qualifying travel issues pursuant to our Guest Refund Policy.
COVID-19 Extenuating Circumstances refunds
When the World Health Organization declared a pandemic, we were faced with a dilemma. Airbnb activated our Extenuating Circumstances policy to provide refunds for eligible guests. This difficult decision was made in the interest of public health, despite the impact to the livelihood of our Host community and our business.
We also committed $250 million in support funds to help impacted Hosts recover and get through these tough times.
Anti-discrimination
In June 2020, we introduced Project Lighthouse, a groundbreaking initiative launched in the US to uncover, measure and help overcome discrimination when booking or hosting on Airbnb. Most recently, we announced the hiring of civil rights attorney Megan Cacace as our new Director of Anti-Discrimination & Equity Programs.
Enhanced support
After a successful pilot, we've expanded our Urgent Support Line to 100 percent of Airbnb users who have selected English as their primary language, and most recently we expanded the product to 11 new languages — Japanese, Brazilian Portuguese, French, Korean, Dutch, Spanish, Malay, German, Italian, Czech and Hungarian. This line provides Hosts and guests facing certain time sensitive issues with urgent access to a team of specialized agents.
Local emergency services contacts
A substantial portion of Airbnb reservations are for international travel, and many guests traveling to a foreign country or region may not know how best to reach local authorities in the event of an emergency. In select markets and with plans for further expansion, the Airbnb app both on iOS and Android mobile phones now has an easy feature to make a direct call to local authorities in the event of an emergency.
Working with community stakeholders
Neighborhood support hotline
Providing direct access for guests, Hosts, and the communities in which we operate is critical to trust on our platform. In December 2019, we launched a neighborhood support hotline in the US so that neighbors can reach us directly with their concerns. In the time since, the hotline has expanded to 29 countries and regions, including Canada, the Netherlands, the UK, Australia, New Zealand, Czech Republic, Hungary, France, Spain, Korea, Brazil, Puerto Rico and more. This hotline has proven to be an important tool in our efforts to combat unauthorized gatherings and enforce our ban on disruptive parties in accordance with our parties and events policies.
Launch of the Airbnb City Portal
Over the last five years, dating back to the launch of the Airbnb Community Compact, Airbnb has outlined and acted on our commitment to working with governments. From Seattle to Hamburg, Cape Town to Porto Seguro, and Japan to Vancouver, we have partnered with hundreds of cities, states, provinces and countries worldwide to help ensure tourism is benefiting communities directly.
In line with that, last year we launched the City Portal, a first-of-its-kind tool built exclusively for governments and tourism organizations, which includes compliance tools and locally-specific data for a deeper partnership with Airbnb. City Portal's technology directly connects the Airbnb platform with governments and tourism organizations.
Today, more than 100 local and national governments and destination marketing organizations (DMOs) access and utilize the Portal.
Addressing hate groups and dangerous organizations
The attack on the Capitol further motivated our work on this issue. As we've learned the names of individuals confirmed to have participated in the violent criminal activity at the US Capitol on January 6, we've investigated whether the named individuals have an account on Airbnb.
Through this work, we have removed numerous individuals from Airbnb's platform.
Additionally, in response to various local, state and federal officials asking people not to travel to Washington, DC, we canceled reservations in the Washington, DC metro area during Inauguration week.
Stopping disruptive gatherings
Party house ban
In November 2019, Brian Chesky took a stand against "party houses" and formally banned them from our platform in accordance with our policies. We went on to expand on that ban with more transparency about the policy, including a ban on "open-invite" parties as well as large disruptive gatherings in apartment or condo buildings.
Since then, we have continued to enforce this policy, carrying out penalties for violators in markets like Los Angeles, Florida, the UK, Australia and more. Many of these suspensions and removals have stemmed from issues raised to us by neighbors through the Neighborhood Support Line.
Global ban on parties
To build on our efforts to crack down on "party houses" — in August 2020, we announced a global ban on parties and events at Airbnb listings. This ban has been well received by our global Host community, the majority of whom already prohibited parties in their listings' House Rules.
We also took measures within our platform to promote responsible behavior such as removing the "event-friendly" search filter and removing any "parties and events allowed" House Rules in listings.
Redirecting certain local reservations
We announced additional safety defenses aimed at protecting our Hosts, including an initiative in the US and Canada that restricts certain guests based on risk factors. This technology has blocked thousands of distinct reservation attempts in the US and Canada. This restriction does not block guests from booking private room listings and hotel rooms through Airbnb. This technology has also been expanded to the UK, France and Spain.
We also shared an additional technology which prevents certain last minute bookings of entire home listings on extremely short notice, based on data showing that certain last-minute reservations have historically resulted in a disproportionate number of unauthorized parties. This protection has blocked thousands of distinct reservation attempts in the US and Canada.
Holiday measures
To help enforce our party policy during events like the 4th of July, Halloween and New Year's Eve, we introduced new systems and rules to strengthen our Hosts' protection against unauthorized parties. We believe it worked. Those weekends were generally quiet, and these initiatives were well-received by our Host community.
That's why we're introducing new rules aimed at helping to prevent unauthorized parties over Halloween 2021. The anchor of this plan is a ban on one-night Halloween bookings in entire home listings for guests without a history of positive reviews.
Quality standards
Cleanliness and COVID-19 safety
The impact of the pandemic on our community, our company and global travel led us to develop new resources for Hosts and guests. For example, we have launched our Enhanced Clean program to build on Airbnb's strong track record of promoting cleanliness and to support safer travel. This program includes five important steps: prepare, clean, sanitize, check and reset.
We have also announced that Hosts and guests must agree to follow Airbnb's COVID-19 Safety Practices, which include following local laws and guidelines on mask-wearing, social distancing and — for Hosts and their teams — abiding by that five-step enhanced cleaning process. This commitment will help provide extra assurances to try and safeguard all our stakeholders — Hosts, guests, their communities and governments.
User identity
We have made strides in our identity verification program, which is critical to building trust within our community. Currently 81 percent of our bookings for stays globally are between a Host and guest who have each completed an identity verification process, and in the US that increases to 97 percent of bookings. In the following countries, the figure is 90 percent or above: Australia, Brazil, Canada, France, Switzerland and the UK. Our team is working to elevate that rate globally over the next year.