Trust Innovation Update: Protecting Hosts, Guests, and Communities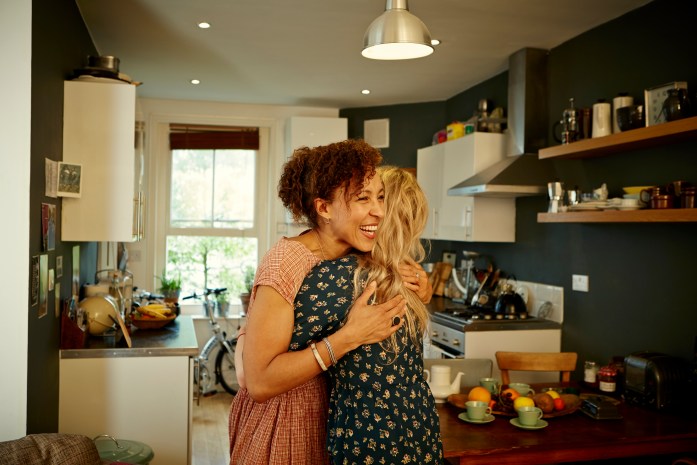 Last month Brian Chesky, Airbnb's CEO and Head of Community, announced a set of safety directives that represent the most important trust innovations in our history, and tasked me, as Airbnb's Vice President of Trust, with overseeing the expedited development and implementation of these innovations. Today, we're announcing three steps forward in protecting our host and guest community and the communities in which we operate: Guest Standards, details about our Party House Ban policy, and a dedicated line of communication for mayors and city officials to reach Airbnb in 2020. These announcements are part of a continued commitment to develop technological and human interventions to prevent, detect, and respond to safety issues that undermine trust within our community.
Between August 1, 2018 and July 31, 2019, 0.05 percent of trips on Airbnb had a safety-related issue reported by a host or guest and 0.03 percent of trips on Airbnb had a significant claim paid ($500 USD or higher) out under our Host Guarantee. While these events are rare, we must continue to evaluate these incidents and seek new ways to prevent future occurrences to the greatest extent possible.
Airbnb is founded on trust, and for us to succeed in our vision of helping anyone belong anywhere, we must continue to build trust both among our own host-and-guest community and across the communities in which we operate. That's why we've committed to dedicating $150 million to new trust and safety innovations and why, since 2017, the rate of growth of trust and safety and customer service investments has outpaced the rate of Airbnb's revenue growth.
New Guest Standards
Airbnb's existing Community Standards have long requested guests to follow hosts' House Rules, which often address issues such as respect for neighbors, maximum occupancy, pets and more. In recent months, we have solicited feedback from our hosts around the world who have asked us to be clearer about our expectations for our guests and more certain about the penalties for violating the trust of the hosts who welcome guests into their homes. This is precisely what we intend to do.
Our new Guest Standards cover five scenarios:
Excessive noise
Unauthorized guests
Unauthorized parking
Unauthorized smoking
Major cleanliness concerns requiring excessive cleaning after checkout
These new Guest Standards create a clear and actionable enforcement framework for these scenarios and if it is determined that a guest has violated the new standards, the first violation will result in a warning and required education on Airbnb rules. Further violations may result in account suspension or removal. Airbnb will accept information directly from hosts as well as from neighbors via our Airbnb Neighbor Tool or the forthcoming Airbnb Neighbor Hotline.
Airbnb's new Guest Standards will take effect in early 2020 and will be a living set of standards that we will update over time to cover additional scenarios that occur regularly and matter deeply to our host community and the neighborhoods we call home.
As always, serious misconduct by guests in violation of other existing policies, including unauthorized parties, will be reviewed and may lead to immediate suspension or removal.
Party House Ban
One key objective of the safety sprint Brian announced last month was to finalize a thoughtful policy to enforce a ban on party houses.
We want to be clear that Airbnb is not prohibiting authorized parties and events. Many guests work with hosts to book listings for gatherings that bring people together in a manner that respects the home, the host's House Rules, and the surrounding neighborhood. This policy does not impact parties that are authorized by hosts and convened respectfully by guests. Instead, our goal with this new policy is to address the small number of guests who act irresponsibly and those rare hosts whose homes become persistent neighborhood nuisances.
Moving forward, all "open-invite" parties and events are banned in Airbnb accommodations. This covers any event that the organizer opens up to anyone who wants to attend, such as gatherings advertised on social media. Hosts who attempt to circumvent this ban and allow guests to throw large parties will be subject to consequences. The only exception for this rule is for traditional hospitality listings that list with Airbnb – boutique hotels and professional event venues – that may set their own rules on open-invite parties. Even for these listings, Airbnb will monitor for any complaints and follow up with venues as necessary.
Additionally, large parties and events are now banned in Airbnb listings in multi-family residences—such as apartment buildings and condos. Again, hosts who allow guests to throw open-invite parties in multi-family residences will be subject to consequences.
For "single family home" listings, we will continue to trust our hosts to set House Rules that are appropriate for their community. We are proud that our hosts offer unique accommodations that can range from a secluded farmhouse to a family-friendly home in a residential neighborhood. Given this range, we feel it's best to address the impact of hosting in single-family homes on a per-listing basis rather than creating a sweeping policy that would unfairly impact some hosts. While there are many nuances to these situations, our goal in all cases is simple—if the parties are negatively impacting neighbors and we receive complaints, we want to take appropriate action. We may reach out to hosts to ask them to update their House Rules to address these concerns. When changes to House Rules are insufficient or if the complaints persist, listings will be subject to suspension or removal.
Any type of unauthorized party—meaning a party thrown by guests without the knowledge or consent of the host—remains prohibited in all listings, and we are continuing to strengthen our technological and human interventions to help hosts in stopping these events before they start.
This policy was developed carefully and with outside input, including retired Police Commissioner and Co-Chair of President Obama's Task Force on 21st Century Policing, Charles Ramsey and Former Director of the U.S. Department of Justice Office of Community Oriented Policing's Services, Ronald Davis.
We want to emphasize that announcing these two milestones are simply our latest updates, but our work continues. We are in the process of proactively identifying listings around the world that may be in violation of our new rules—in cities like Los Angeles, Nashville, Miami Beach, London, Sydney, Montreal and more—to notify hosts that they will need to update their listings to comply with the party house ban policy. We ask any neighbors who are concerned about potential "party houses" in their neighborhoods to please contact Airbnb through airbnb.com/neighbors.
Dedicated Line for City Officials
As part of our ongoing commitment to work with cities around the world, we're launching a dedicated line where mayors and city officials can connect with appropriate Airbnb representatives about our new policies. Details on this new feature will be rolled out in 2020.
While home sharing is a time-honored tradition in many cultures around the world, the rise of digital platforms like Airbnb has brought it within reach of more people than ever before. In turn, Airbnb has worked to collaborate with cities around the world and with our host and guest communities to ensure we are creating a framework that allows millions of people to trust one another. Trust is the real driver that has allowed Airbnb to scale in more than 7 million listings and more than half a billion guest arrivals in 191 countries and we want to deepen that trust by making sure that city officials have a dedicated way to communicate with Airbnb in the rare event that hosts' or guests' conduct are not meeting our standards.
We will continue to evaluate these innovations and add interventions in consultation with local policy makers, tenured Superhosts, and other stakeholders, including residents of the communities where Airbnb hosts live.
Our north star will remain investments that enhance trust and safety for our hosts and guests and within the neighborhoods our hosts call home.