Announcing The Global Expansion of The Urgent Support Line
Last year, Airbnb introduced the Safety Center to centralize key resources, including one-touch Emergency Services contacts for wherever you are in the world, as well as safety tips, so that hosts and guests can quickly find the tools they need in the rare event of an emergency.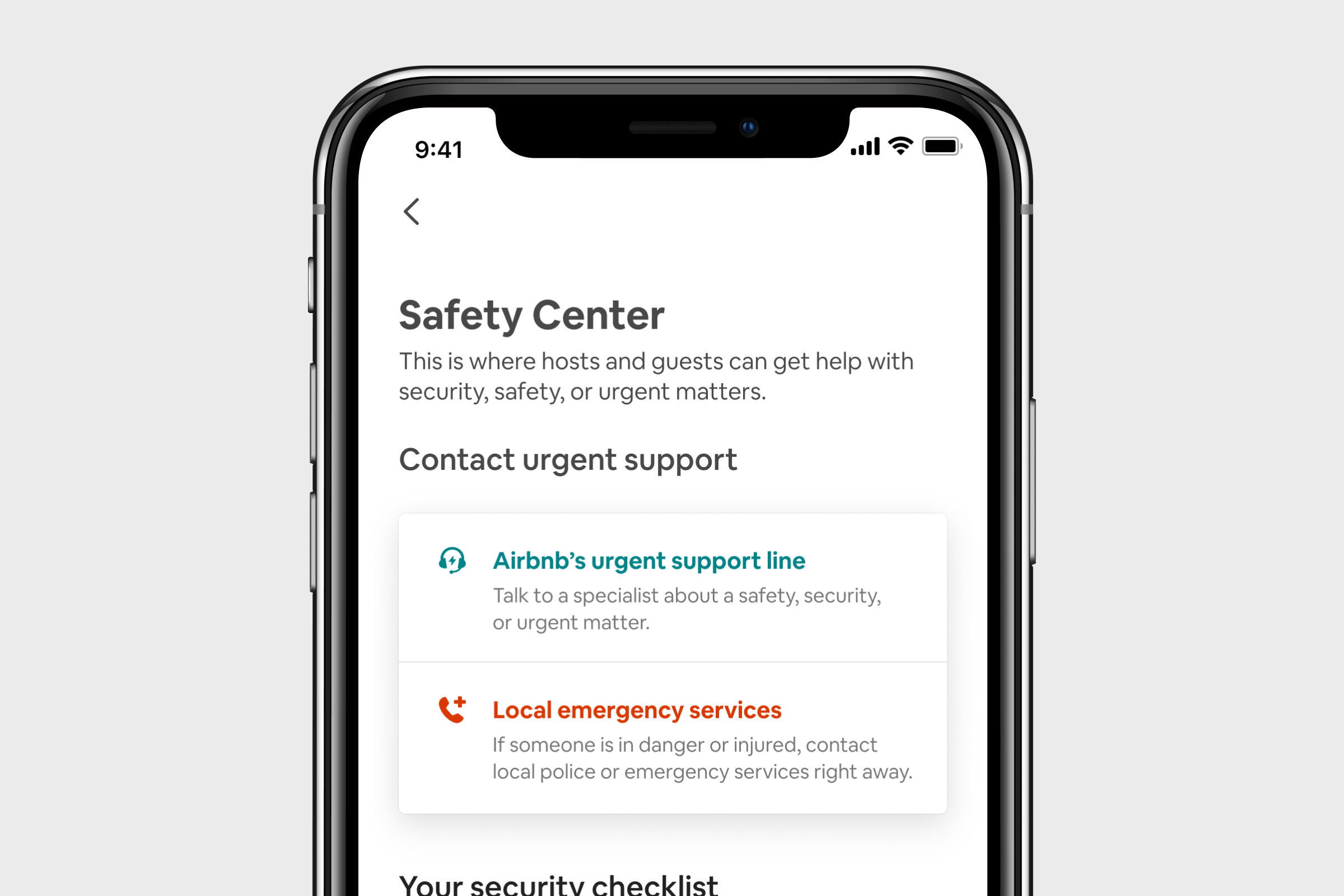 We also began piloting an Urgent Support Line last year to provide a simple means for hosts and guests facing certain time sensitive issues that require access to a team of highly trained safety and crisis specialists within a matter of seconds. For example, a guest who arrives at their listing but cannot check-in or get in touch with their host can utilize this support line. Similarly, a host could use this tool to contact Airbnb if they have safety concerns with their guest. The Urgent Support Line is accessible within the Safety Center of the app during active reservations, as well as the 24 hour period both before and after active reservations.
After a successful pilot, today we're announcing the global rollout of our Urgent Support Line to 100% of Airbnb users who have selected English as their primary language, with plans for further expansion to include additional languages throughout 2021.
Starting today, any Airbnb user who has selected English as their primary language in-app can access the Urgent Support Line anywhere in the world, and connect with specialized support agents who are standing by 24/7 to assist should an urgent issue arise. What this means is that even if you're located in a country where English is not the primary language, as long as you have selected English as your primary language, you'll have access to the Urgent Support Line.
If users try to call the Urgent Support Line with a non-urgent question, they will be quickly re-routed to our general 24/7 Community Support line. This Urgent line is reserved for crises where every second matters.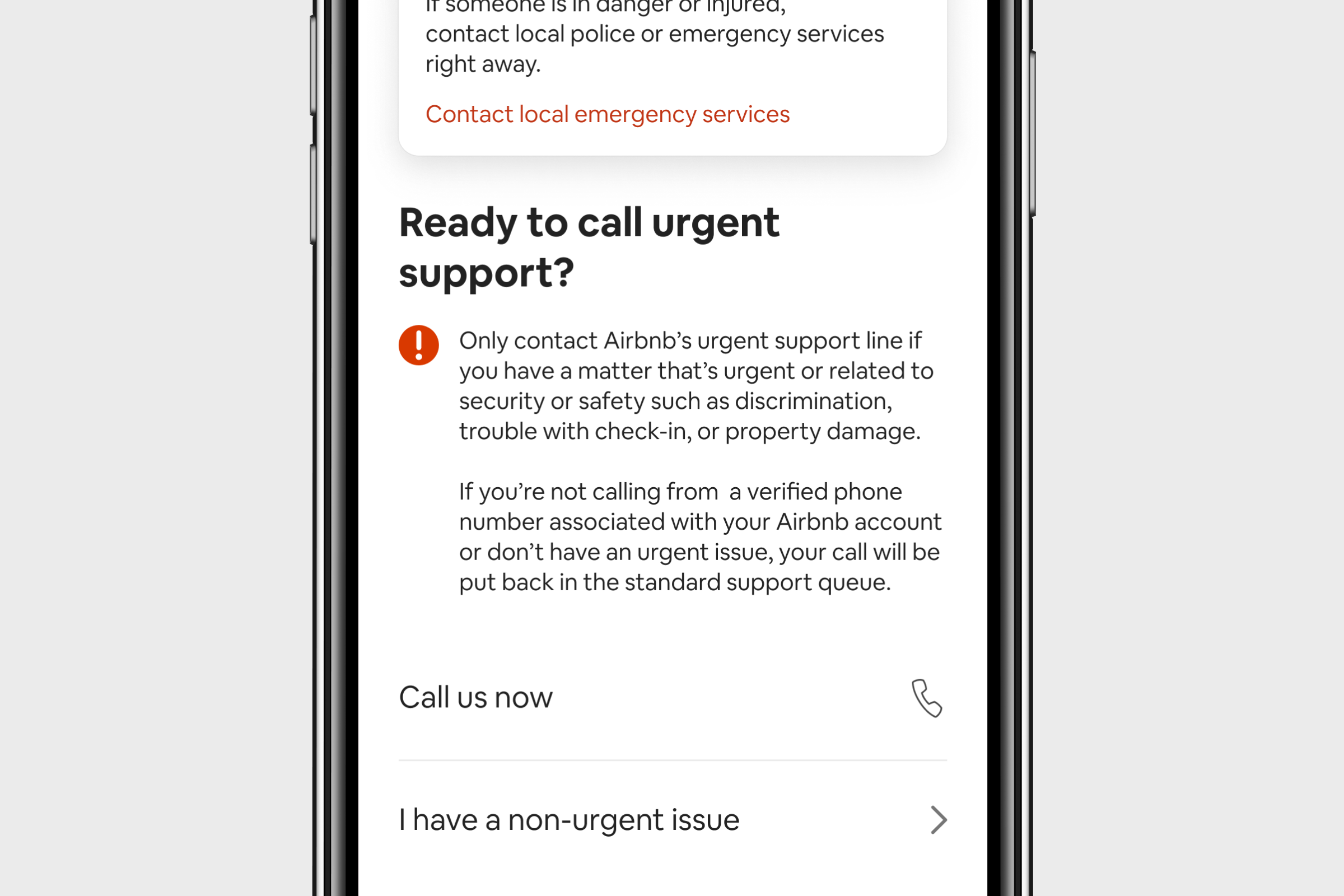 Whether you're staying in a yurt in the desert, hosting from an apartment in the city, or on an Experience in the arctic, it's important to know that Airbnb is here to help when things don't go as planned. We hope that the added layer of support of our Urgent Support Line helps bring peace of mind to members of the Airbnb community across the globe.
To learn more about the work we are doing to keep our community safe, please visit www.airbnb.com/trust and or our recent Update on Trust.