Enjoy RM1 Airbnb Experiences in celebration of Malaysia Day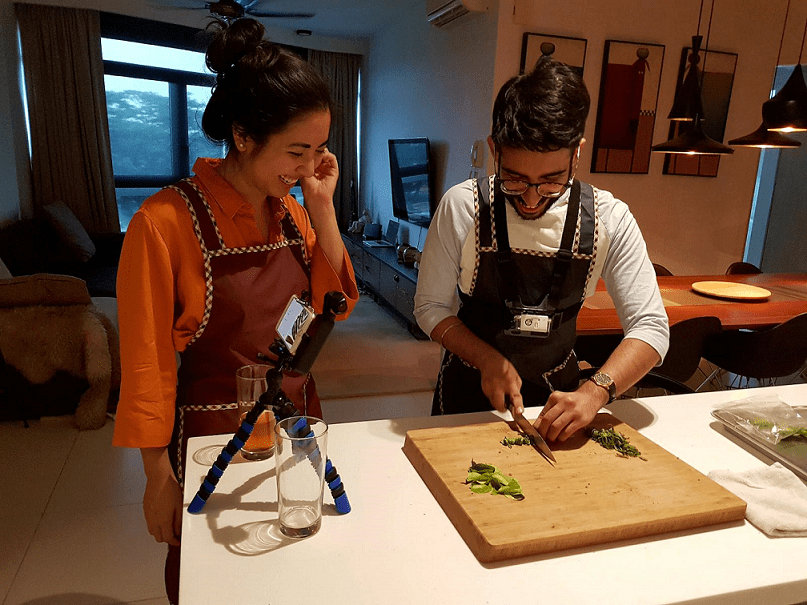 To celebrate Malaysia Day on 16 September, eight Malaysian hosts across the nation will offer a series of unique Experiences for RM1* for a limited selection of dates in September, that showcase the best of Malaysian culture and heritage. All eight Experiences are available on a first-come-first-serve basis.
From culture walks that take you back in time to guided hikes for adventure-seeking travellers, these Experiences will allow both Malaysians and overseas travellers alike to discover Malaysia in a truly local and authentic way.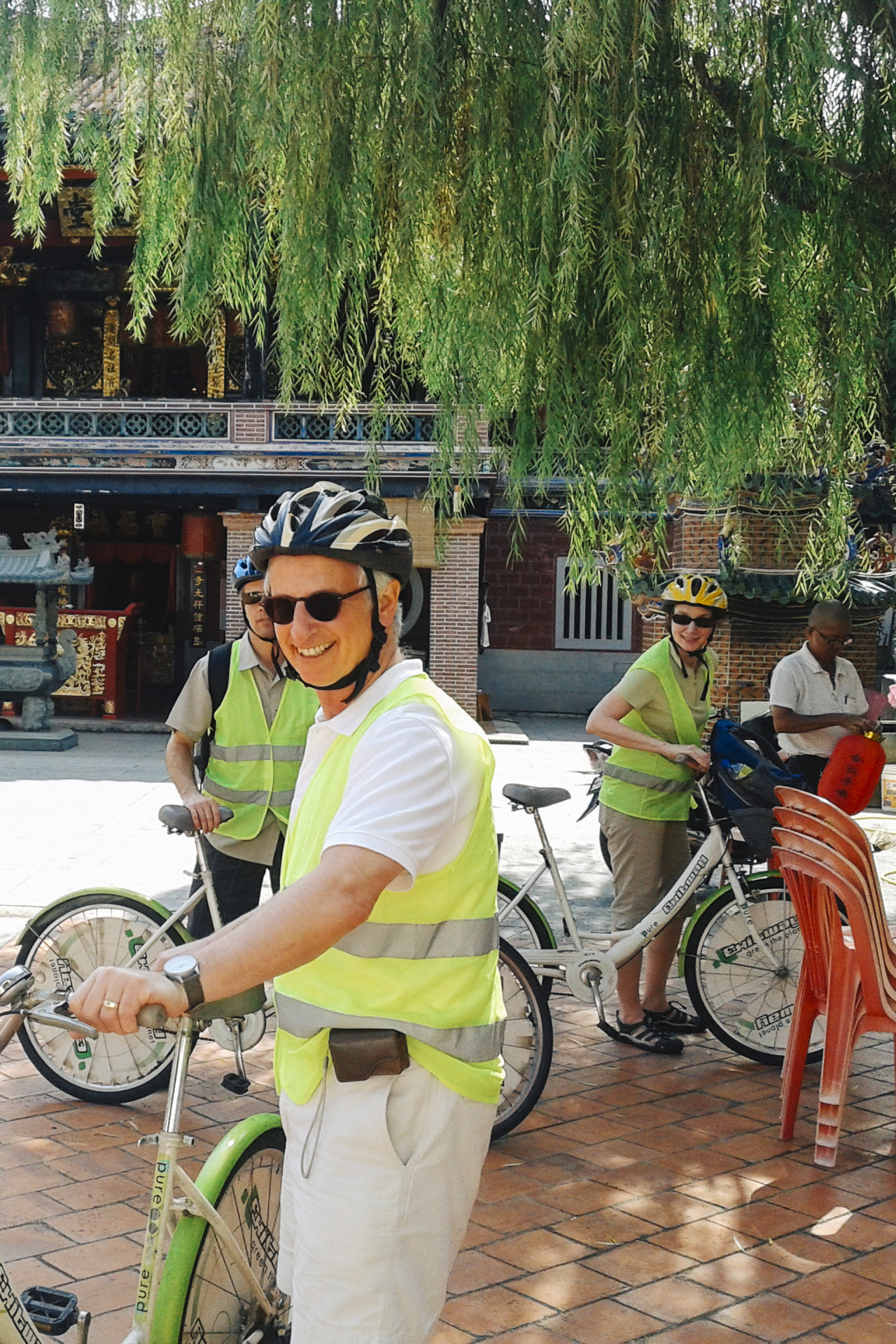 Penang All-In-One Heritage Bike Tour, Penang
RM1 per pax, 10 pax only, available 16 September
Ken and his friends will bring you around Georgetown on a heritage bike tour to discover the best of Penang's hawker food, street art and historical sites. For those who can't bike, Ken also offers the option of experiencing this on a trishaw!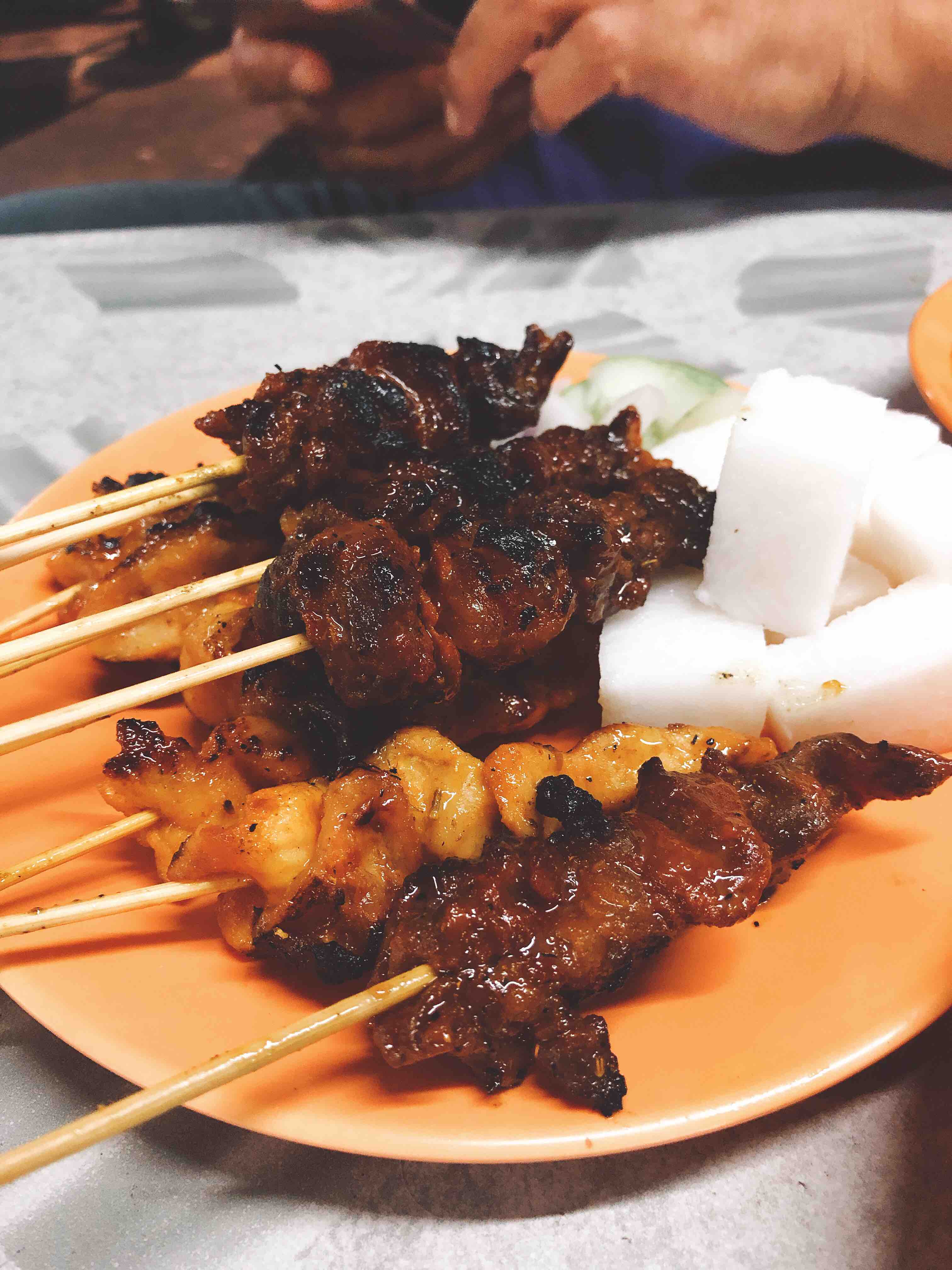 Magical Kampung Baru, Kuala Lumpur
RM1 per pax, 6 pax only, available 17 September
Discover hidden secrets and stories of Malay families living in Kampung Baru as Fuad takes you on a journey around the Malay enclave where he grew up in. You will also get to visit places that locals usually frequent and experience the authentic Kampung Baru way of life.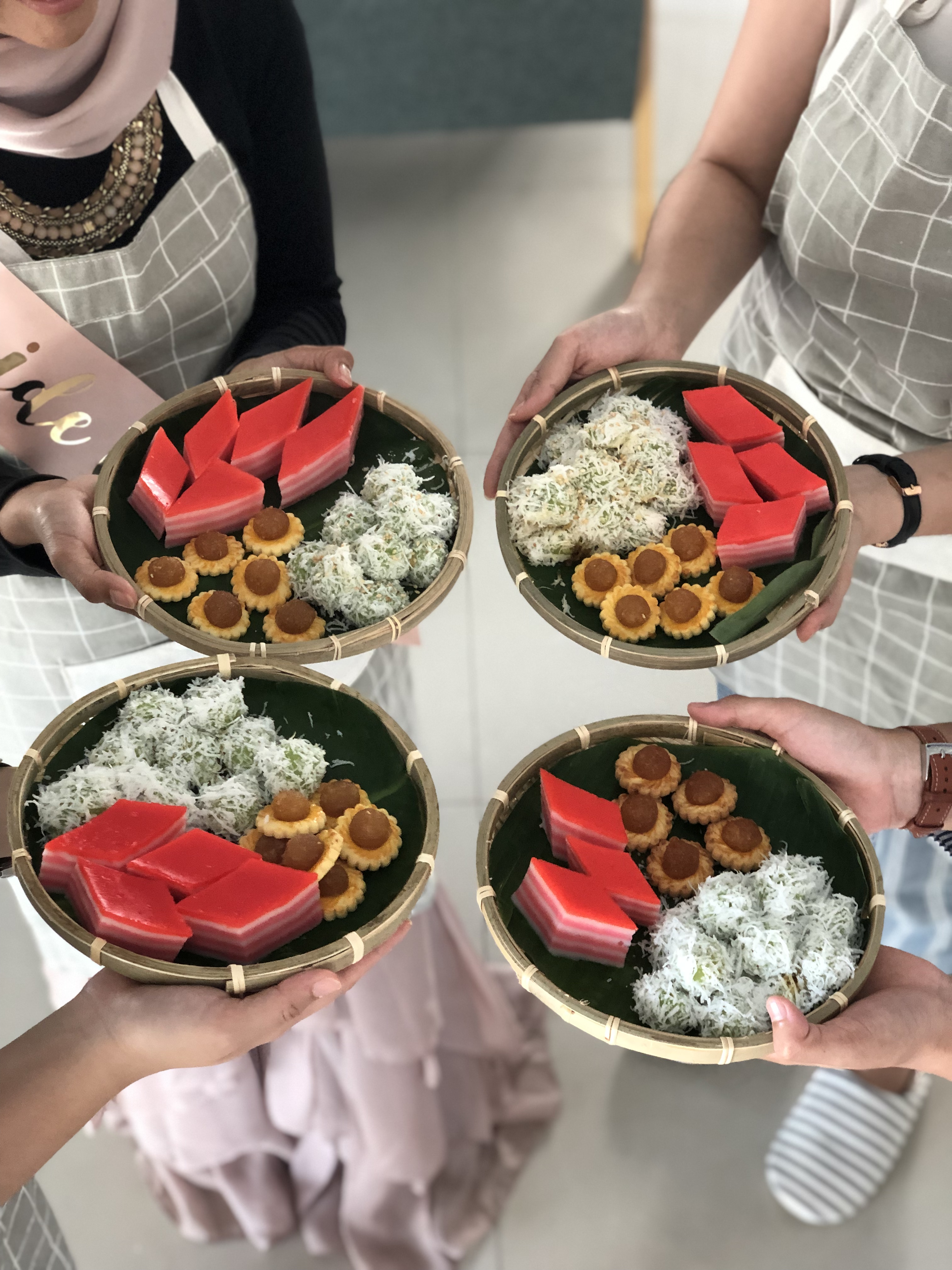 Melaka Nyonya Kuih Cooking Class, Melaka
RM1 per pax, 8 pax only, available 19 September
Learn how to make Nyonya kuihs – a traditional Peranakan snack with Li Ting and her mum in the comfort of their 2-storey bungalow as they share their family's secret recipes. You will get to bring these sweet treats home as well!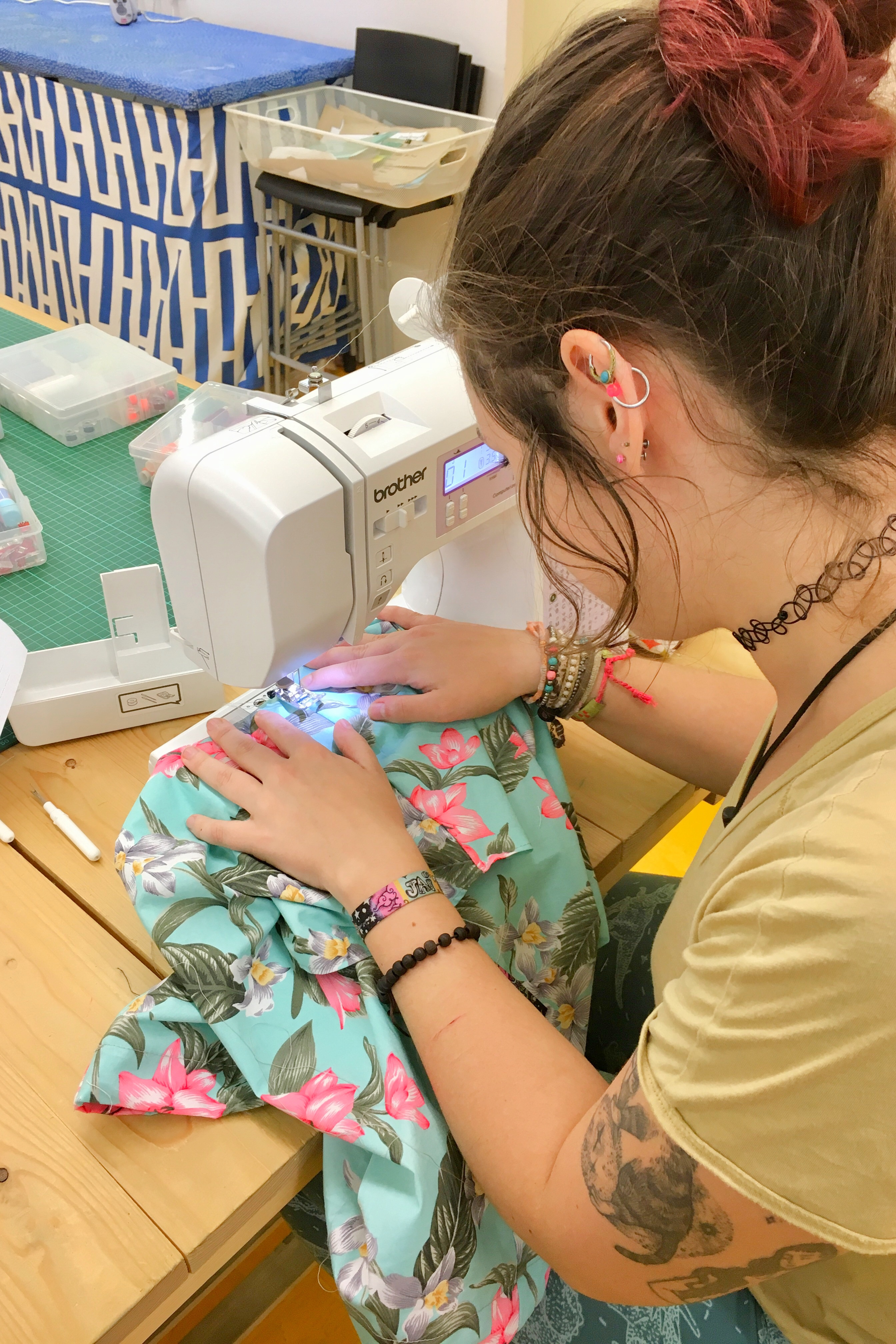 Sew a Batik Blouse, Kuala Lumpur
RM1 per pax, 6 pax only, available 19 September
Co-owner of Maker's Habitat, Ching, has been sewing clothes and bags for the past 20 years. Discover the joy of sewing through this workshop, and take home your very own Malaysian batik blouse.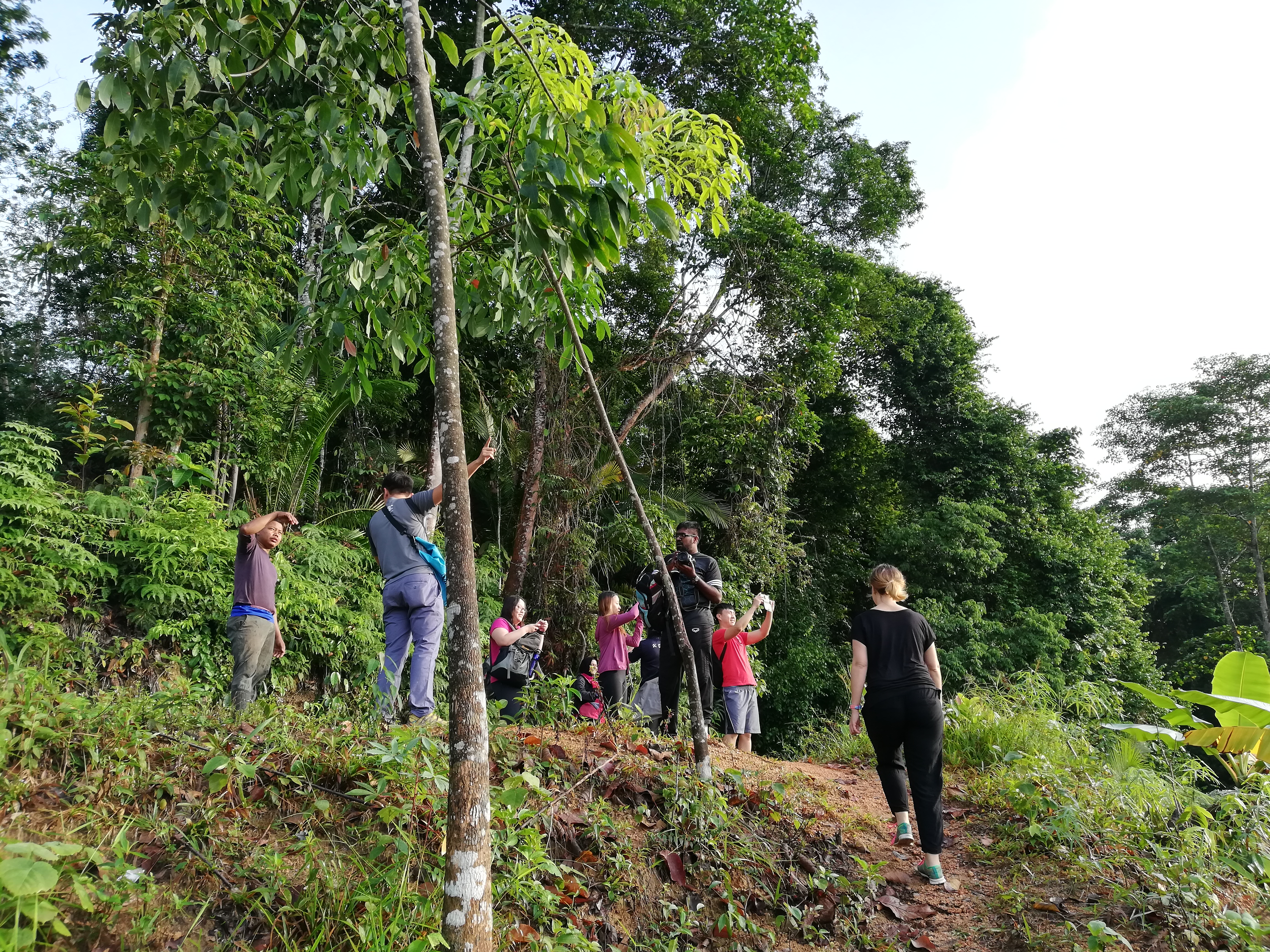 Temuan Village Trail with Native Guides, Petaling Jaya
RM1 per pax, 10 pax only, available 22 September
This Social Impact Experience is a joint initiative between Native, a travel-based social enterprise and Epic Collective, an ecosystem of companies and platforms aiming to create volunteering opportunities for those who want to contribute back to society. Join Daniel and his team as they hike through the protected forests of the Orang Asli Temuan community and learn more about the locals and their environment.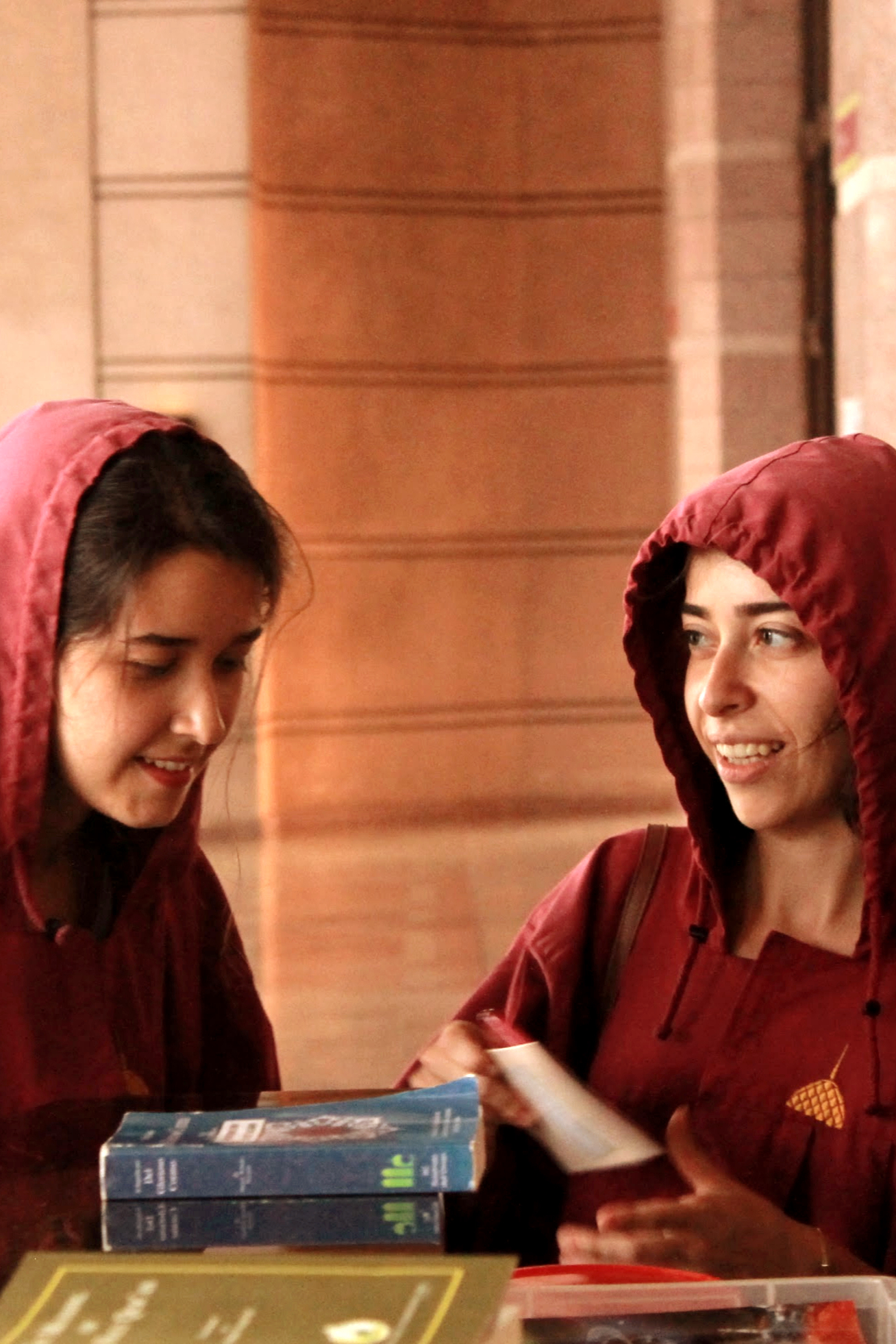 3-in-1 Mosques + Batu Cave + Hill Temple, Kuala Lumpur
RM1 per pax, 12 pax only, available 23 September
Keen to learn more about the Muslim community in Malaysia? Join Ahmad on his culture walk Experience, and appreciate the architecture and history of different mosques around Kuala Lumpur.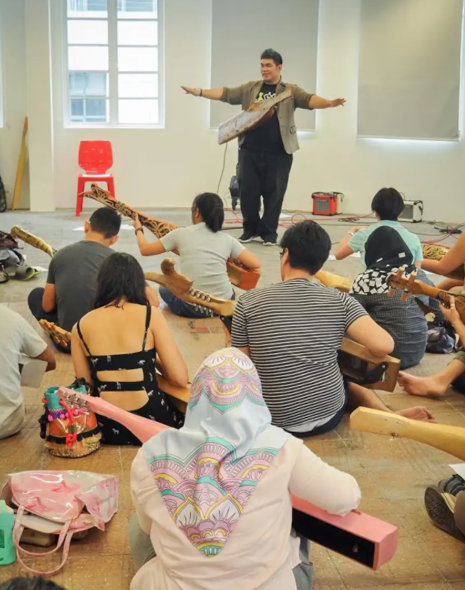 Learn to play the Sape with a Champion, Kuala Lumpur
RM1 per pax, 10 pax only, available 28 September
Learn how to play the Sape, a traditional instrument from Sarawak from world champion instrumentalist, Saufi Aiman. By the end of the session, you will be able to read basic musical notes and play a few Sape tunes together with the entire group!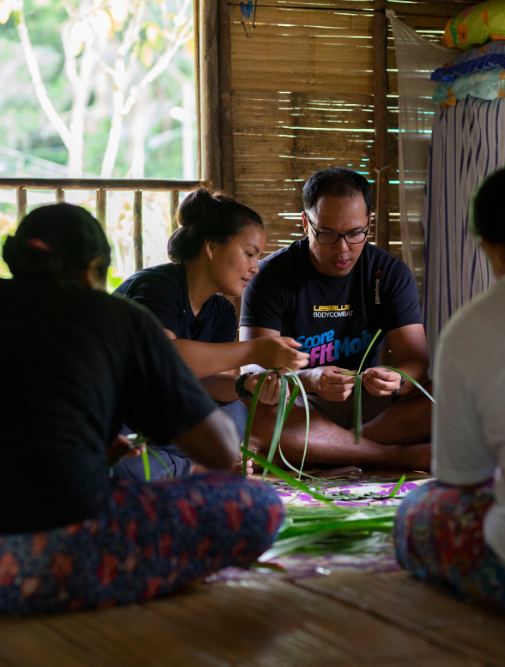 Experience life in a Malaysian village, Kuala Lumpur
RM1 per pax, 6 pax only, available 28 to 29 September
Discover the traditions and culture of the Semai tribespeople on this two-day Adventure as host Adi takes you to experience life in a traditional village. You'll hike to see the world's largest flower, have a splash in Damak Waterfall and even learn to weave, fish and hunt!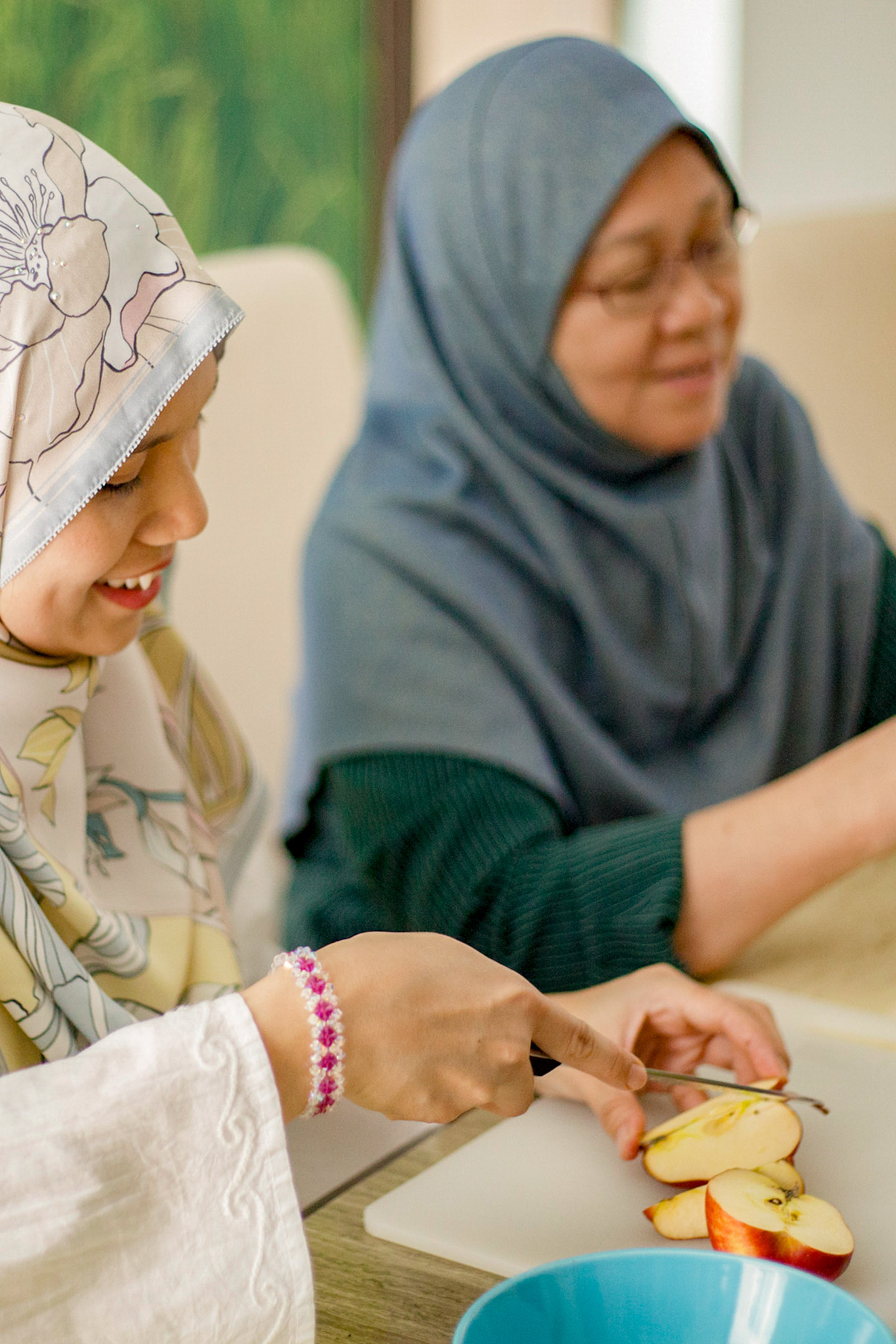 Airbnb menjemput tetamu untuk menyertai Pengalaman RM1 untuk memperingati Hari Malaysia
Untuk memperingati Hari Malaysia pada 16 September, lapan hos Malaysia akan menawarkan siri Pengalaman unik dengan harga RM1* untuk pilihan tarikh terhad yang berlangsung sepanjang bulan September, yang mempamerkan kebudayaan dan warisan Malaysia yang terbaik. Pengalaman ini akan tersedia berdasarkan siapa cepat dia dapat.
Daripada penghayatan budaya sambil berjalan kaki yang membawa anda kembali ke masa lalu hingga kembara berpandu untuk pengembara yang inginkan aktiviti yang mencabar, Pengalaman ini akan membolehkan anda mengenali Malaysia seperti warga tempatan yang tulen.
Lawatan Berbasikal Warisan Pulau Pinang Semua-Dalam-Satu, Pulau Pinang
RM1 bagi setiap orang, 10 orang sahaja, tersedia pada 16 September
Ken dan rakan-rakannya akan membawa anda ke sekitar Georgetown dalam lawatan berbasikal warisan untuk menikmati makanan penjaja yang paling enak, seni jalanan dan tapak bersejarah terbaik di Pulau Pinang. Bagi mereka yang tidak boleh berbasikal, Ken juga menawarkan pilihan untuk mengalaminya dengan menaiki beca!
Keajaiban Kampung Baru, Kuala Lumpur
RM1 bagi setiap orang, 6 orang sahaja, tersedia pada 17 September
Terokai rahsia dan cerita tersembunyi tentang keluarga Melayu yang tinggal di Kampung Baru apabila Fuad membawa anda bersiar-siar mengelilingi kawasan Melayu terakhir tempat beliau membesar. Anda juga akan dapat melawat tempat yang biasanya dikunjungi oleh penduduk tempatan dan mengalami cara hidup Kampung Baru yang tulen.
Kelas Memasak Kuih Nyonya Melaka, Melaka
RM1 bagi setiap orang, 8 orang sahaja, tersedia pada 19 September
Pelajari cara membuat Kuih nyonya – snek Peranakan tradisional dengan Li Ting dan ibunya dalam keselesaan banglo 2 tingkat mereka sambil mereka berkongsi resipi rahsia keluarga mereka. Anda juga akan dapat membawa pulang kuih manis ini.
Jahit Blaus Batik, Kuala Lumpur
RM1 bagi setiap orang, 6 orang sahaja, tersedia pada 19 September
Pemilik bersama Maker's Habitat, Ching, telah menjahit pakaian dan beg sejak 20 tahun lepas. Rasai keseronokan menjahit melalui bengkel ini, dan bawa pulang blaus batik Malaysia anda sendiri.
3-dalam-1 Masjid + Batu Cave + Kuil Bukit, Kuala Lumpur
RM1 bagi setiap orang, 12 orang sahaja, tersedia pada 23 September
Ingin mengetahui lebih lanjut tentang komuniti Muslim di Malaysia? Sertai Ahmad dalam Pengalaman penghayatan budayanya sambil berjalan-berjalan, dan hayati seni bina dan sejarah masjid yang berbeza di sekitar Kuala Lumpur.
Denai Kampung Temuan dengan Pemandu Orang Asli, Petaling Jaya
RM1 bagi setiap orang, 10 orang sahaja, tersedia pada 22 September
Pengalaman Impak Sosial ini merupakan inisiatif bersama antara Native, sebuah perusahaan sosial berasaskan pengembaraan dan Epic Collective, sebuah ekosistem syarikat dan platform yang bertujuan untuk mewujudkan peluang sukarelawan bagi mereka yang ingin menyumbang kembali kepada masyarakat. Sertai Daniel dan pasukannya semasa mereka mengembara merentasi hutan komuniti Orang Asli Temuan yang dilindungi dan ketahui lebih lanjut tentang penduduk tempatan dan persekitaran mereka.
Belajar bermain Sape bersama dengan juara muzik, Kuala Lumpur
RM1 bagi setiap orang, 10 orang sahaja, tersedia pada 28 September
Ketahui cara bermain Sape, alat tradisional dari Sarawak dari pemain muzik juara dunia, Saufi Aiman. Di akhir sesi kelas ini, anda akan dapat membaca nota muzik asas dan memainkan beberapa lagu Sape bersama-sama dengan rakan muzik baharu anda!
Alami kehidupan kampung di Malaysia, Kuala Lumpur
RM1 bagi setiap orang, 6 orang sahaja, tersedia daripada 28 September hingga 29 September
Nikmati pengalaman tradisi dan budaya suku suku Semai pada pengembaraan selama dua hari dimana tuan rumah Adi akan membawa anda untuk mengalami kehidupan di sebuah kampung tradisional. Anda akan mendaki untuk melihat bunga terbesar di dunia, menikmati Air Terjun Damak dan juga belajar menenun, memancing dan memburu!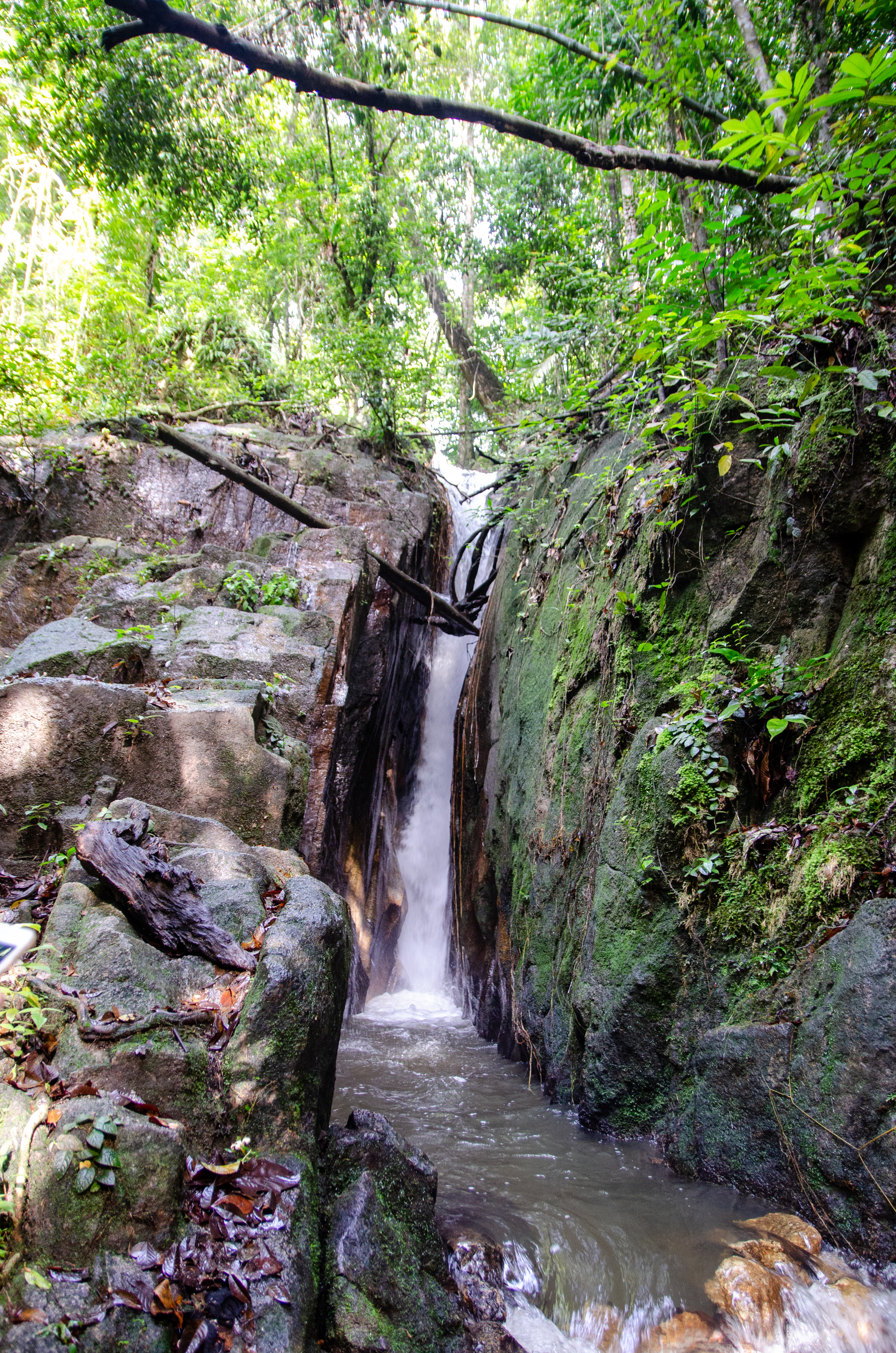 庆祝马来西亚日,爱彼迎诚邀您参加1令吉体验
为庆祝9月16日的马来西亚日,八位马来西亚爱彼迎体验达人将在9月限定日期開展一系列独一无二的1令吉体验,展现马来西亚优秀的文化和遗产。体验名额先到先得。
从穿越时空的文化漫步,到为探险爱好者提供导游陪同的徒步旅行,这些体验将带您感受真正的马来西亚,领略原汁原味的当地风情。
每人1令吉,仅限10人。体验日期:9月16日
Ken和他的朋友将带您踏上乔治市的遗产探寻自行车之旅,探索槟城最棒的街头美食、街头艺术和历史名胜。对于不会骑自行车的人,Ken还准备了三轮车,方便您参加体验!
神奇的甘榜峇鲁,吉隆坡
每人1令吉,仅限6人。体验日期:9月17日
Fuad将带您参观他长大的地方。他将帶領您走进甘榜峇鲁,了解在这里生長的马来家庭故事,以及鲜为人知的秘密。您还可以探访当地人经常光顾的地方,体验正宗的甘榜峇鲁生活方式。
马六甲娘惹糕点烹饪班,马六甲
每人1令吉,仅限8人。体验日期:9月19日
在两层别墅中,您可以与俐婷和她的妈妈一起了解如何制作传统娘惹糕,她们将与您分享家族祖传秘方。您也可以把这些甜点带回家。
缝纫蜡染女式衬衫,吉隆坡
每人1令吉,仅限6人。体验日期:9月19日
Ching是Maker's Habitat的联合创始人,拥有20年服装与包袋缝纫的丰富经验。您将探索缝纫工坊的乐趣,并把亲手缝制的马来西亚蜡染衬衫带回家。
徒步探访Temuan原住民村落,八打灵再也
每人1令吉,仅限10人。体验日期:9月22日
这一公益体验来自旅游公益企业Native和Epic Collective的联合倡议。Epic Collective是一个由多家公司与平台组成的生态系统,旨在为希望回馈社会的人们创造志愿服务机会。您将与Daniel及其团队一起徒步穿越Orang Asli Temuan地区的防护森林,进一步了解当地人文与环境。
参观3座清真寺+黑风洞+山寺,吉隆坡
每人1吉令,仅限12人。体验日期:9月23日
想要进一步了解马来西亚的穆斯林社区?加入Ahmad的文化漫步体验,欣赏吉隆坡各地不同清真寺的建筑设计,了解其历史。
与资深老师一起弹奏沙贝琴,吉隆坡
每人1吉令,仅限10人。体验日期:9月28日
沙贝琴是马来西亚砂拉越的传统乐器之一, 在这体验当中,您将从资深演奏家 Saufi Aiman 身上学会基本的音乐知识包括音符和弹奏沙贝琴。
体验当地乡村生活, 吉隆坡
每人吉令,仅限6人。体验日期:9月28 至 9月29
在这两天的体验,您将有机会与当地族人Adi探索Semai部落的传统与文化,也能感受当地族人的生活方式;不仅仅是如此, 您还有机会登山观看世界最大的花以及在达玛瀑布玩乐、学会织网和捕鱼!