Introducing "Cooking" on Airbnb Experiences to Malaysian Guests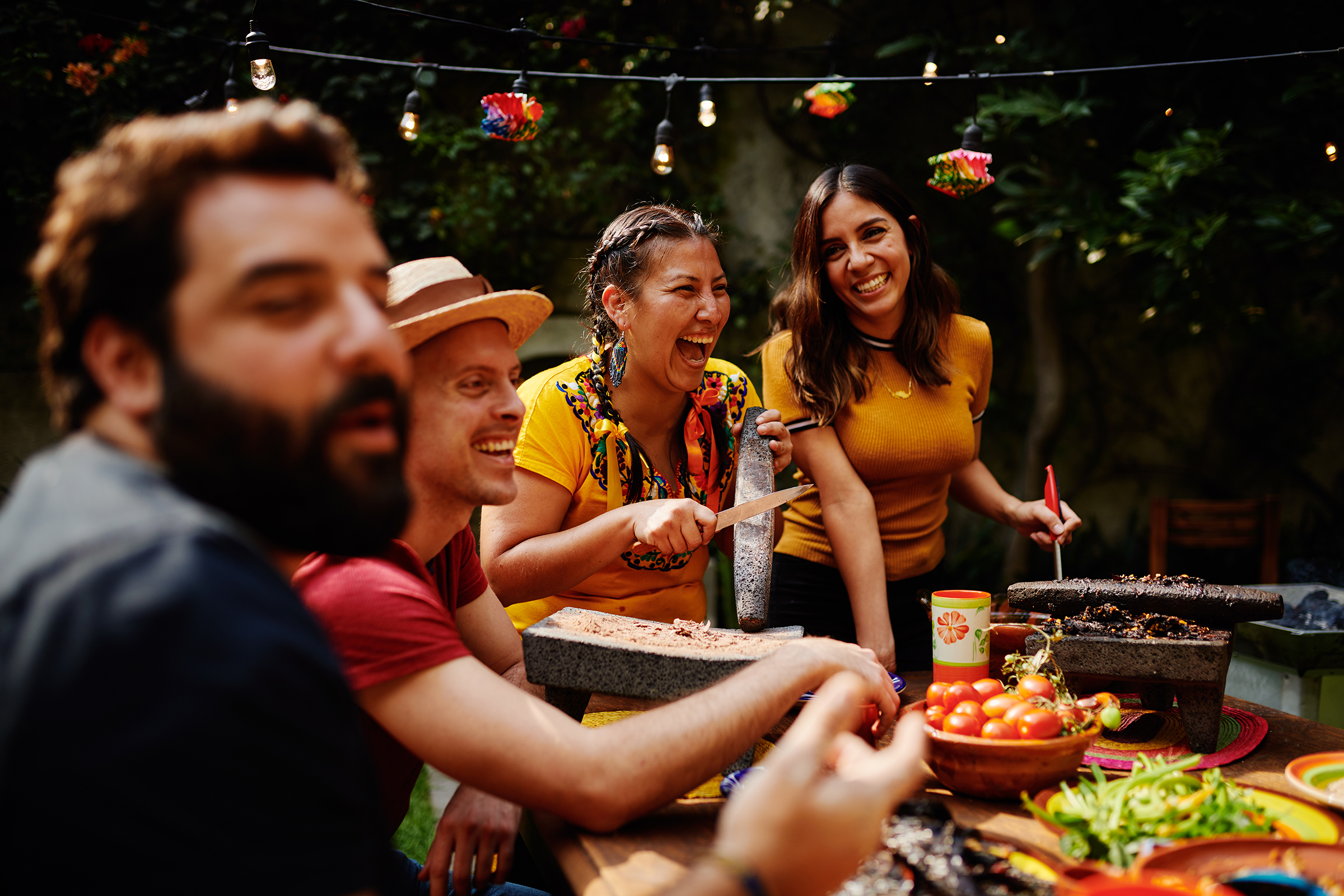 Guests from Malaysia and all over the world can now get hands-on access to over 3,000 unique recipes across 75+ countries
To celebrate the launch of "Cooking" category on Airbnb Experiences, 100 best home cooks around the world will be selected to go on a once-in-a-lifetime trip to Italy
Today, Airbnb unveils Cooking on Airbnb Experiences – a new category of bookable experiences that unlock the hidden culinary traditions of families all around the world.
Since 2018, Airbnb's Food and Drink Experiences have been growing rapidly. From learning grandmas' recipes to traditional Uzbek home-cooking, guests from Malaysia and all over the world can now get access to 3,000 unique recipes that are usually reserved for friends and family in over 75 countries.
With Malaysians known for their love of good food, here is a selection of must-try Experiences that should not be missed, across Malaysia as well as neighboring countries around Southeast Asia:
Cook Malay Meal & Tour Tropical Garden – Kuala Lumpur, Malaysia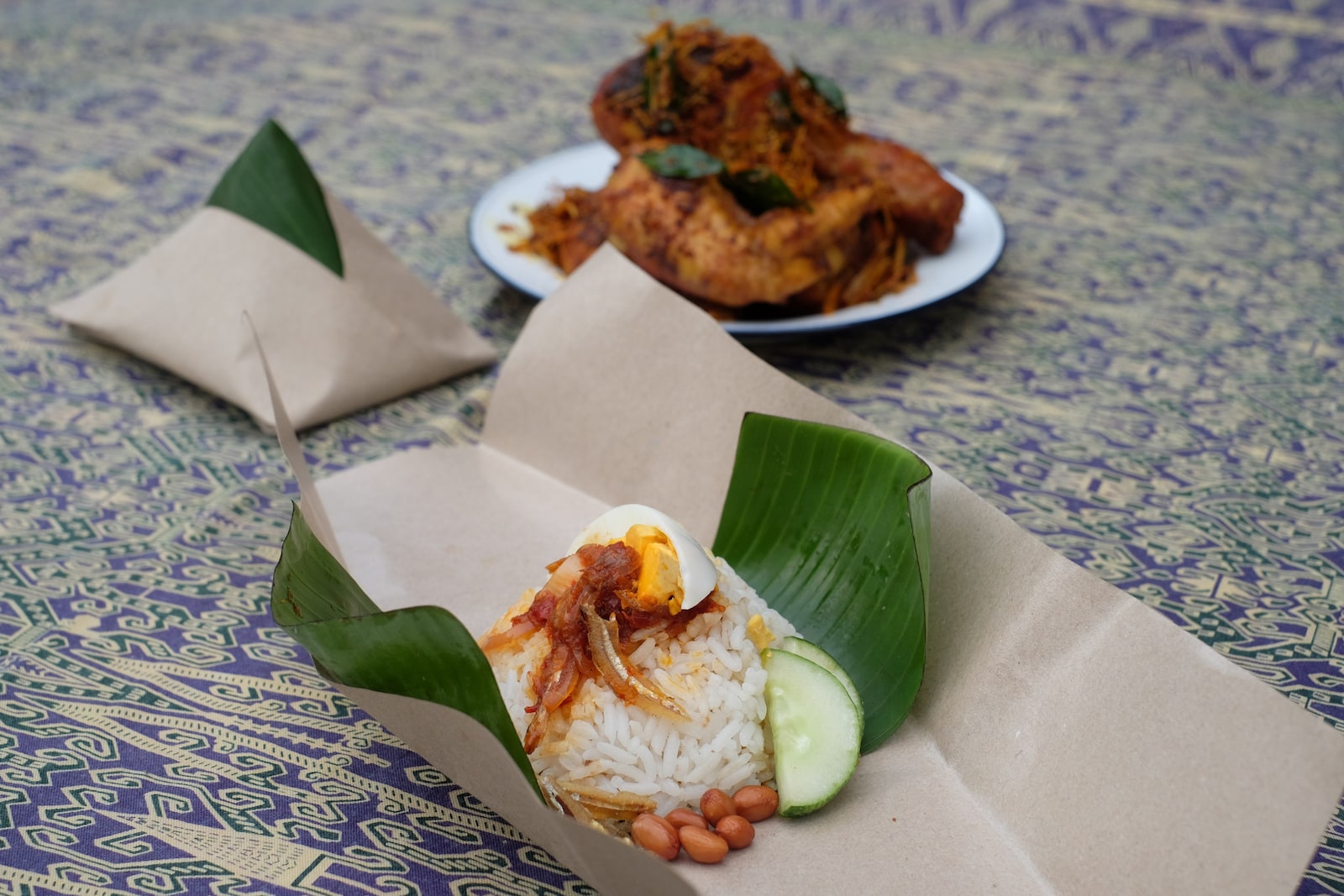 Start off by exploring a home garden with over 50 herbs, spices and flowers used in everyday cooking, for an immersive experience in getting to know these local plants which are so important to Malaysian meals. Learn how to cook nasi lemak, Malaysia's national dish, as well as ayam goreng berempah, and test your skills in teh tarik-making like a pro!
Traditional Malaysian Cooking Class – Kuala Lumpur, Malaysia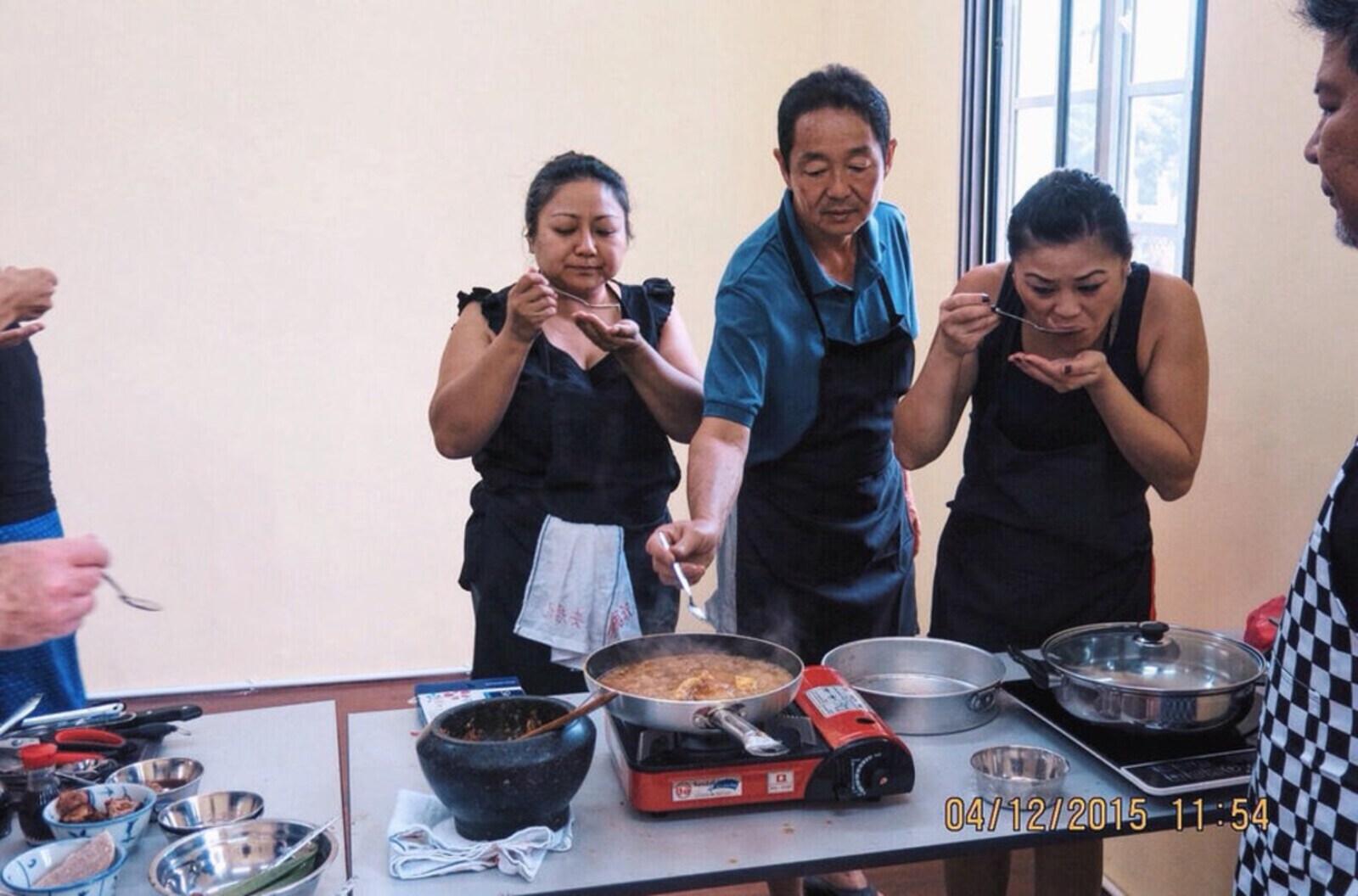 Held in a pre-war house in the heart of Kuala Lumpur, this cooking Experience offers guests the chance to learn how to cook a variety of traditional Malaysian dishes, including rendang ayam, nasi kunyit, kari kapitan, and more.
Make Nyonya Kuih in Melaka – Melaka, Malaysia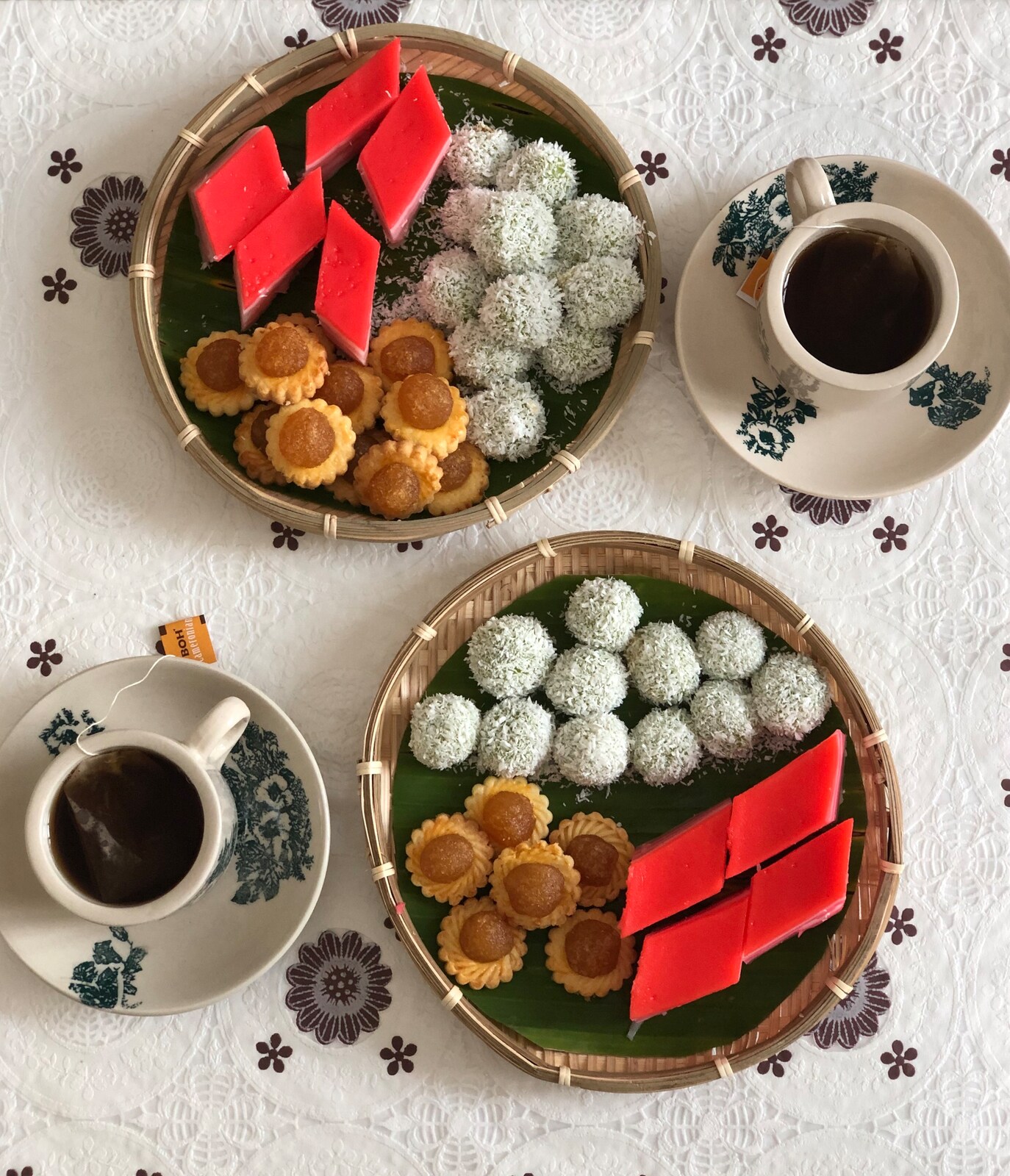 Learn how to make iconic Nyonya kuihs from this mother-daughter cooking duo! Based on once closely-guarded family recipes, guests will now have the chance to learn delicious kuih lapis, pineapple tarts and onde-onde – and even take these desserts home to be enjoyed later.
Private Royal Thai Recipe cooking class – Bangkok, Thailand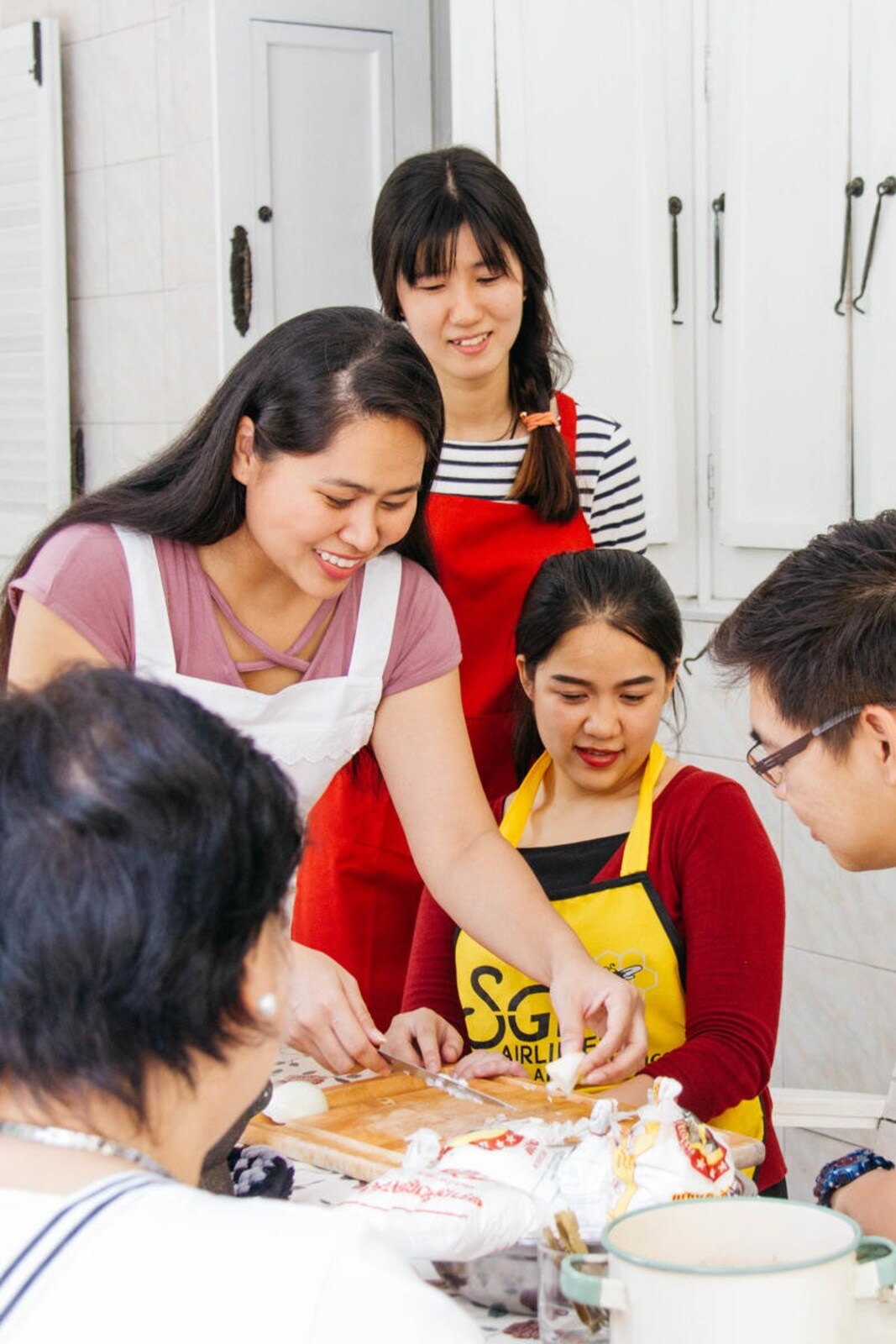 A relaxing home experience, this hands-on cooking class takes place in a 120-year old colonial house, where guests will be taught the difference between familiar Thai dishes and a Royal Thai cuisine. Cook up an authentic Royal menu and learn tips and tricks for traditional Thai cooking in this personalized experience made for small groups.
Home Cooking Traditional Balinese Bumbu – Bali, Indonesia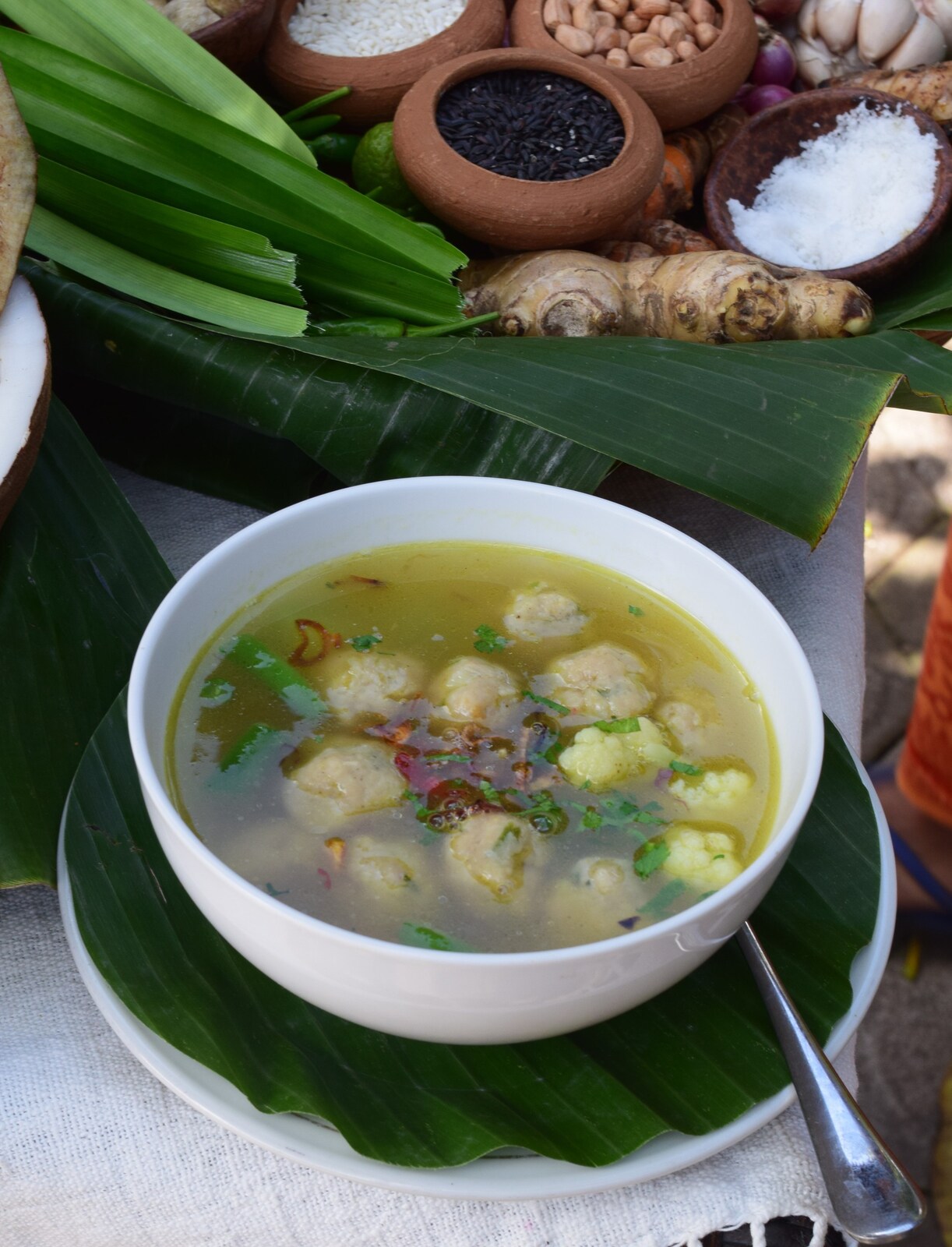 Be introduced to the origins of the Balinese 'bumbu' blend and learn how to make your very own from an old family recipe handed down through generations. Explore the many ways in which 'bumbu' is used as a base for different Balinese dishes – and enjoy preparing five of these dishes, from starters to curries to steamed fish and more!
More about Airbnb Cooking Experiences
Through Airbnb Cooking Experiences, we are presenting a new way to understand culture through food. Unlike typical cooking classes, which can feel intimidating or time-consuming, at the heart of every experience is human connection; people coming together to make and share a meal. Hosted by families, farmers, pastry cooks and more, local hosts can now highlight the deeper meaning behind the food you eat, teaching traditional recipes and sharing stories in intimate settings around the world.
To protect the personal nature of each recipe, each experience has been vetted against guidelines inspired by Slow Food, a grassroots organization whose mission is to prevent the disappearance of local food cultures and traditions. Through this vetting process, we have verified that each host of an Airbnb Experience communicates the unique essence of every dish through their personal stories and has proven a deep knowledge of the heritage of the cuisine that they share.
Nominate your favourite home cook
Coinciding with the launch of Airbnb Cooking Experiences – and to find the next wave of culinary treasures – we are calling on the world to apply or nominate their favorite home cook so that we can treat them to a once in a lifetime trip to Italy. There, they will learn to refine their family recipe and cement their legacy in an Airbnb cookbook, planned for 2020.
The top 100 applicants will get to study alongside experts including chef David Chang and his mom, Sherri, during one of the four, specially-organized five-day courses at Slow Food's University of Gastronomic Sciences, located within a UNESCO world heritage site in Pollenzo, Northern Italy. Alongside workshops, tastings, field visits and lessons from UNISG professors, there will also be hands on lessons from one of the most booked hosts on the platform, Nonna Nerina, who has earned over $150,000 just by welcoming travelers to the Roman countryside to learn about her and her family's love of pasta-making.
To be one of the lucky 100 sent to Italy, eligible Airbnb users can enter on their own or nominate their favorite home cooks via airbnb.com/cooking, submitting a personal essay on why the nominee's passion for cooking and their family recipe makes them the perfect fit. Applications are now open, closing at 11:59pm EST on December 23, 2019. The lucky 100 will be selected by a panel of judges including representatives of Airbnb, Slow Food and the University of Gastronomic Sciences. 25 spots are being offered on each of the four course sessions, starting June 15, 22, 29 and July 6 2020.
Highlights of Cooking on Airbnb Experiences include:
For more information, please visit https://www.airbnb.com/d/100cooks and you can also watch a sneak peek of the competition video https://www.youtube.com/watch?v=TY2gUuyymfI.
Airbnb Memperkenalkan Pengalaman Memasak Buat Tetamu di Malaysia
Tetamu kini boleh mendapat akses secara langsung kepada lebih 3,000 resipi unik di lebih 75+ negara
Untuk meraikannya, kami sedang mencari 100 tukang masak rumah terbaik di dunia dan menghantar mereka dalam perjalanan sekali seumur hidup ke Itali
Kuala Lumpur, 26 November 2019 – Hari ini, Airbnb melancarkan Pengalaman Memasak sebagai salah satu daripada Pengalaman Airbnb – sebuah kategori baharu yang menyingkap tradisi kuliner tersembunyi keluarga di seluruh dunia
Sejak tahun 2018, Pengalaman Makanan dan Minuman Airbnb telah berkembang dengan pesat. Dari mempelajari resipi warisan nenek ke tradisi masakan rumah Uzbek, tetamu dari Malaysia dan seluruh dunia kini boleh akses 3,000 resipi unik yang kebiasaannya disimpan buat keluarga dan rakan-rakan di lebih 75 negara.
Buat rakyat Malaysia yang terkenal dengan cintanya kepada makanan, ini adalah pengalaman wajib-cuba yang tidak boleh dilepaskan, merentasi seluruh Malaysia dan negara-negara jiran di Asia Tenggara.
Masak Masakan Melayu & Lawati Taman Tropika – Kuala Lumpur, Malaysia
Mulakan dengan meneroka taman di rumah dengan lebih 50 herba, rempah dan bunga yang digunakan dalam masakan harian, buat pengalaman yang lebih meluas dalam mengenali tumbuhan-tumbuhan tempatan yang amat penting di dalam masakan melayu. Pelajari cara untuk memasak Nasi Lemak, makan kebangsaan Malaysia, ayam goreng berempah, dan cuba bakat anda dalam membuat teh-tarik seperti seorang pro!
Kelas Memasak Masakan Tradisional Malaysia – Kuala Lumpur, Malaysia
Dianjurkan di rumah pra-perang di tengah Kuala Lumpur, Pengalaman memasak ini menawarkan peluang kepada tetamu untuk belajar cara-cara memasak pelbagai hidangan tradisional Malaysia, termasuk rendang ayam, nasi kunyit, kari kapitan dan banyak lagi.
Pelajari Cara Membuat Kuih Nyonya di Melaka – Melaka, Malaysia
Pelajari pembuatan kuih-muih Nyonya yang ikonik dari kelas memasak ibu dan anak ini. Berdasarkan sebuah resipi keluarga yang disimpan rapi, tetamu kini mempunyai peluang untuk mempelajari kuih lapis, tat nenas dan onde-onde yang sedap ini dan juga berpeluang membawa ia pulang untuk dijamah bersama.
Kelas Memasak Resipi Diraja Thai Peribadi – Bangkok, Thailand
Pengalaman di rumah yang menenangkan, kelas memasak ini dianjurkan di rumah kolonial yang berusia 120 tahun, di mana tetamu akan diajarkan mengenai perbezaan antara hidangan Thai yang lazim dan hidangan Thai Diraja. Masak menu asli Diraja and pelajari tip-tip dan cara-cara untuk memasak hidangan tradisional Thai dengan Pengalaman yang direka khas untuk kumpulan kecil ini.
Masak Bumbu Tradisional Bali di Rumah – Bali, Indonesia
Bersedia untuk diperkenalkan kepada asal-usul ramuan bumbu Bali and pelajari bagaimana untuk membuat bumbu anda sendiri dari resipi keluarga turun-temurun. Terokai pelbagai cara bagaimana bumbu digunakan sebagai asas buat makanan Bali – dan nikmati proses penyiapan 5 makanan ini, dari pembuka selera ke masakan kari ke ikan stim dan banyak lagi!
Lebih lanjut mengenai Pengalaman Memasak Airbnb
Melalui Pengalaman Memasak Airbnb, kami mempersembahkan cara baharu untuk memahami budaya melalui makanan. Berbeza daripada kelas memasak biasa, yang mungkin terasa menakutkan atau memakan masa, di tengah-tengah setiap pengalaman ialah hubungan manusia; ramai orang berkumpul untuk membuat dan berkongsi makanan. Dianjurkan oleh keluarga, petani, tukang masak pastri dan banyak lagi, hos tempatan kini boleh memberi makna yang lebih mendalam di sebalik makanan yang anda makan, mengajar resipi tradisional dan berkongsi cerita dalam suasana intim di seluruh dunia.
Untuk melindungi sifat peribadi setiap resipi, setiap pengalaman telah diperiksa berdasarkan garis panduan yang diilhamkan oleh Slow Food, organisasi akar umbi yang misinya adalah untuk mengelakkan hilangnya budaya dan tradisi makanan tempatan. Melalui proses pemeriksaan ini, kami telah mengesahkan bahawa setiap hos Pengalaman Airbnb menyampaikan intisari unik setiap hidangan melalui cerita peribadi mereka dan telah membuktikan pengetahuan mendalam tentang warisan masakan yang mereka kongsi.
Calonkan tukang masak rumah kegemaran anda
Meraikan pelancaran Pengalaman Masakan Airbnb – dan untuk mencari khazanah kuliner seterusnya – kami menggalakkan semua orang untuk memohon atau mencalonkan jurumasak rumah kegemaran mereka supaya kami boleh membiayai perjalanan sekali seumur hidup mereka ke Itali. Di sana, mereka akan belajar untuk menyempurnakan resipi keluarga dan warisan mereka dalam buku masakan Airbnb, yang dirancang untuk tahun 2020.
100 pemohon teratas akan dapat belajar bersama-sama chef David Chang dan ibunya, Sherri, semasa salah satu daripada empat kursus lima hari yang diatur khas di Universiti Sains Gastronomik kepunyaan Slow Food, yang terletak di dalam tapak warisan dunia UNESCO di Pollenzo, Itali Utara. Di samping bengkel, sesi merasa, lawatan lapangan dan kelas daripada profesor UNISG, terdapat juga kelas amali daripada salah seorang hos yang paling banyak mendapat tempahan di platform ini, Nonna Nerina, yang telah memperoleh lebih daripada $150,000 hanya dengan mengalu-alukan pengembara ke kawasan desa Rom untuk mengetahui tentang minat mendalam beliau dan keluarganya dalam membuat pasta.
Untuk menjadi salah satu daripada 100 yang bertuah yang dihantar ke Itali, pengguna Airbnb yang layak boleh masuk sendiri atau mencalonkan jurumasak rumah kegemaran mereka melalui airbnb.com/cooking, menghantar karangan peribadi mengenai mengapa minat memasak calon dan resipi keluarga mereka menjadikan mereka sesuai. Permohonan kini dibuka, ditutup pada 11:59mlm EST pada 23 Disember 2019. 100 yang bertuah akan dipilih oleh panel hakim termasuk wakil Airbnb, Slow Food dan University of Gastronomic Sciences. 25 tempat ditawarkan pada setiap sesi daripada empat sesi kursus, bermula 15 Jun, 22, 29 dan 6 Julai 2020.
Sorotan Memasak di Pengalaman Airbnb termasuk:
Untuk maklumat lanjut, lawati https://www.airbnb.com/d/100cooks dan anda juga boleh tonton "sneak peek" video pertandingan ini di https://www.youtube.com/watch?v=TY2gUuyymfI.
为大马人民推出爱彼迎(Airbnb)烹饪体验
马来西亚和世界各地的客人现可亲身体验超过3,000多种独特食谱源自于75个国家/地区
为了欢庆爱彼迎(Airbnb)烹饪体验, 100位顶尖家庭厨师将被精心筛选以获取一次千载难逢的意大利之旅
今天,爱彼迎(Airbnb)推出了全新体验 – 爱彼迎烹饪体验。这一全新体验类别将带您探秘世界各地人家的独门传统美味。
自2018年以来,爱彼迎(Airbnb)的饮食体验一直在迅速增长。从奶奶的祖传菜谱到传统乌兹别克私房菜,马来西亚和世界各地的游客现可亲身体验超过3,000多种独特食谱源自于75个国家/地区。
马来西亚人特别热爱美食佳肴,爱彼迎(Airbnb)也因此精心篩選了幾個在马来西亚以及东南亚周边国家/地区不可错过的烹飪体验:
马来餐烹饪和热带花园之旅– 吉隆玻,马来西亚
您将有机会从探讨居家花园里超过50种用于日常烹饪的药草,香料和鲜花,让您沉浸式在这体验及了解这些对马来西亚美食至关重要的本地植物。在这体验您也能学习如何烹饪椰浆饭,马来香料炸鸡 和学习成为拉茶达人!
传统马来西亚人烹饪班–吉隆玻,马来西亚
这项烹饪体验位于吉隆坡市中心的战前房屋里,让参与者从中学习如何烹饪各种传统马来西亚的菜肴,其中包括仁当咖喱鸡,黄姜饭,甲必丹咖喱鸡等等。
在马六甲制作娘惹糕– 马六甲, 马来西亚
从母女烹饪二人组身上学习制作传统的娘惹糕!在这项体验里,这对母女会以她们的家庭祖传食谱来教会大家制作美味的九层糕,凤梨酥和椰丝球(onde-onde)–甚至还能将这些甜点带回家享用。
私人皇家泰式食谱烹饪课– 曼谷, 泰国
这是一项轻松的家庭式体验,您将在具有120年历史的殖民时期房屋中进行亲自动手学习烹饪。这项体验会教会你如何区分泰国菜和皇家泰国菜。这是一项为小团体定制的体验,您会学习如何准备正宗的皇家菜单同时也吸取传统泰式烹饪的技巧。
学习制作传统Balinese Bumbu– 巴厘岛,印尼
从家族祖传食谱中学习如何制作和向您介绍巴厘岛"bumbu"混合风味的起源。探索将"bumbu"用于各种巴厘岛菜肴基本食材的多种方式并由己婚准备五种菜肴,从开胃菜到咖喱再到蒸鱼等等!
更多资讯关于爱彼迎(Airbnb)烹饪体验
从爱彼迎(Airbnb)烹饪体验中,我们将会以新的方式来呈现让大家从食物中更了解传统文化。比起一般令人生畏或耗时的烹饪班,我们的体验更注重于拉近人与人之间的关系;大家聚在一起学习烹饪和共享美食。这些体验的举办者则都来自于不同的背景家庭, 农名,糕点厨师以及更多,当地人的举办者也能在这些体验中让您体会您所吃的,教导传统食谱和分享世界各地的故事的背后中带出更浓厚的意义。
为了维持每种食谱的个性,每项烹饪体验将会受到Slow Food(一家基层组织,其使命是防止当地饮食文化和传统消失)启发下的指导方针的审查。通过此审核过程,我们验证了爱彼迎(Airbnb)体验的每位主人都通过他们的个人故事传达了每道菜的独特精髓,并证明了他们对共享美食的深刻了解。
提名您最喜欢的家庭厨师
为了庆祝爱彼迎烹饪体验的推出,同时寻觅新一波美食瑰宝,我们现邀请全世界的人们申请或提名自己最喜爱的家庭厨师,让他们有机会踏上千载难逢的意大利烹饪学习之旅。在那里,他们将升级家庭菜谱,让独具个人特色的菜谱收入我们计划在2020年发布的《爱彼迎食谱》中。
限于100名参与者将前往联合国教科文组织公布的世界遗产、意大利北部小镇Pollenzo。他们将踏上为期五天的特别行程,与大厨David Chang和他的母亲Sherri一起学习料理,在「慢食组织」创立的饮食科学大学(University of Gastronomic Sciences)进修。除了研讨会、品鉴课、实地考察、餐饮科大教授的专业课以外,他们还将和纳瑞娜奶奶(Nonna Nerina)一起动手做菜。她是爱彼迎平台上预订量最高的体验达人之一,通过带领参与者去罗马乡下了解她和家人对意大利面料理的热爱,赚取了超过15万美元的收入。正是由于有这样的超人气体验达人,自2018年以来,爱彼迎餐饮类体验的预订量同比剧增了160%。全新烹饪类别中的精彩体验全面彰显了爱彼迎的领先理念,凭借私密空间、小团体验,确保人们能尽情享受原汁原味的当地风情。
符合条件的爱彼迎用户可以前往airbnb.com/cooking为自己报名,或提名自己最喜爱的家庭厨师,成为100位幸运儿之一,踏上意大利之旅。报名时需要提交一篇原创论文,说明候选人对烹饪的热爱,以及这份家庭菜谱为什么能脱颖而出。申请现已开放,截止时间为北京时间2019年12月24日晚上11: 59。这100位幸运儿将由包括爱彼迎、Slow Food、饮食科学大学代表在内的评审团挑选。25个学习名额,四个课程时间,分别从2020年6月15日、22日、29日和7月6日开始。
爱彼迎烹饪体验精选包括:
更多资讯请浏览https://www.airbnb.com/d/100cooks或者在https://www.youtube.com/watch?v=TY2gUuyymfI观看比赛的视频。