New Data: The Airbnb Advantage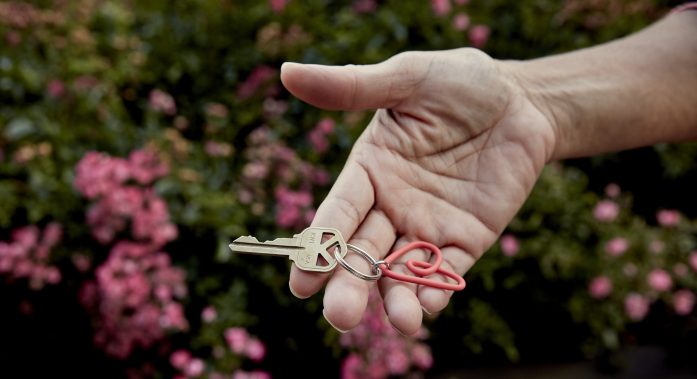 We have long seen how hosts on Airbnb who share their homes and boutique hotels can offer unique, memorable hospitality. As we continue to welcome boutique hotels onto the Airbnb platform, we are also seeing continued growth in the number of hosts who share their homes.
Others in the hospitality industry have also noted this trend and we are flattered that those in the travel sector who were once skeptical of home sharing now seek to replicate the Airbnb model. Many traditional hospitality companies and the organizations they fund have resisted home sharing, spending millions of dollars to campaign against people sharing their homes. We are gratified to see these organizations now acknowledge that home sharing is an acceptable, and for many, preferred way to travel. While they were against it before they were for it, it is better to arrive late than never arrive at all.
These recent announcements also validate the simple fact that home sharing is growing fast: travelers are seeking authentic experiences and more people will be opening their homes tomorrow than today.
Though Airbnb is a young company, home sharing is an old concept. For centuries, people have been sharing spaces for both short- and long-term stays. CityLab noted that "Indiana University history professor Wendy Gamber estimates that 'between one third and one half of nineteenth-century urban residents either took in boarders or were boarders themselves.'" Additionally, sharing a home when traveling has been done by rank-and-file travelers and prominent leaders alike. As a lawyer practicing in central Illinois in the 1850s, Abraham Lincoln often stayed in boarding houses where he made people-to-people connections that shaped his views. More than a century later Jimmy Carter, in part to stay closely connected to people, stayed in the homes of volunteers while seeking the Presidency in 1976.
Airbnb was formally launched in 2008 during the midst of the Great Recession. The growth of Airbnb was fueled by hosts who sought to earn extra money and millennial travelers specifically seeking out authentic experiences. In 2018, 58 percent of our hosts and booking guests around the world were millennials. Millennials and Generation Z are projected to represent over 75% of the key consumer demographic by 2022 and will continue to shape the travel and tourism sector. The millennial populations of both India (410 million) and China (400 million) are larger than the entire population of the U.S.
These younger travelers have also helped spread the word about Airbnb to others. Today, over 400,000 senior citizens are hosting on Airbnb and more than 400,000 companies actively manage their business travel with Airbnb.
As we look to the future, our mission is to create a world where anyone can belong anywhere. To advance our mission, we are focused on reimagining travel by building an end-to-end travel platform that combines where you stay, what you do, and how you get there, all in one place. To achieve this goal, we are investing in creating new businesses that will power our growth over the long-term.
At the center of everything we do is community. Our community of hosts is what delivers magical travel to our community of guests. For more than 10 years we have worked to build this community, which now includes hosts in nearly 100,000 cities.
As we continue this work, we regularly survey Airbnb hosts and guests. Today, we are releasing new data regarding our community, along with findings from a recent survey of more than 230,000 hosts and guests around the world (for more on survey methodology, please see the bottom of this post). The findings offer key insights regarding Airbnb's global network and expansion:
Listings in Nearly 100,000 Cities
The Airbnb community is global and today we are announcing that there are Airbnb listings in more than 99,800 cities around the world. Six guests check into an Airbnb listing every second.
Importantly, our listings are not concentrated in any one market. Over 900 cities have more than 1,000 listings. Today, less than 3 percent of all active listings are in New York City, London, and Paris. Five years ago, over 10 percent of all active listings were in those three markets.
No one city accounts for more than 1 percent of our listings worldwide.
Airbnb's Global Network Generates More Places to Stay
Our community has created a truly global network. Guests who are seeking unique listings and experiences around the world find what they want at Airbnb. That demand generates greater opportunities for even more hosts and in turn, more options for guests. To date, there have been more than half a billion guest arrivals at Airbnb listings worldwide and hosts – who keep the overwhelming majority of what they charge for their listings – have earned more than $65 billion by sharing their homes on Airbnb. Communities benefit, too. Airbnb guests have spent billions in neighborhoods that may not have benefited from tourism in the past.
While other brands depend on multibillion-dollar marketing and acquisition programs, the Airbnb network, combined with the tools and services we offer, has proven to attract new hosts and generate more places to stay for guests. When asked to identify the reasons motivating them to share their home, 22 percent of Host respondents said they first enjoyed being an Airbnb guest, then decided to host.
Hosts and Guests engaging with Airbnb after their stay also makes our network even stronger. Airbnb hosts and guests have left more than 250 million reviews, an accumulation of reviews that has created an amazing currency of trust.
Unique, High-Quality Accommodations and Services
Our community offers unique, high-quality accommodations and Experiences that have created a new way to travel that did not exist before and cannot be found anywhere else. For example, there are over 14,000 tiny houses listed on Airbnb, over 4,000 castles, and over 2,400 tree houses.
Often, accommodations available via Airbnb are more affordable than traditional hotels, but survey results show that low prices are only one reason why guests turn to Airbnb. When Guest respondents were asked to identify factors that were "important" or "somewhat important" in their decision to use Airbnb:
95 percent selected ease and security of payment. Unlike most other short-term rental platforms, Airbnb securely handles all payments and transactions.
86 percent of Guest respondents said the location was more convenient, while 77 percent said they wanted to live like a local.
64 percent of Guest respondents said home sharing is better for the environment. According to our analysis, in the last year alone, there have been 4.5 million guest arrivals at eco-friendly Airbnb listings.
Travelers Trust Airbnb Experiences
Airbnb Experiences immerse travelers in local communities around the world by offering one-of-a-kind activities that are handcrafted and led by local experts. From walking with wolves in Los Angeles to listening to live jazz in a repurposed London shipping container, Experiences go beyond typical tours or classes by immersing guests in each host's unique world.
After launching Experiences with 500 in 2016, Airbnb now offers 30,000 of them around the world. In 2018, the number of seats booked on Airbnb Experiences increased nearly 7x, year over year, and our data offers evidence regarding the success of this new business. When Guest respondents were asked about the factors that were important or somewhat important in their decision to book an Airbnb Experience:
96 percent said they wanted a more local, authentic experience.
94 percent said they wanted ease and security of payment offered by Airbnb.
92 percent trusted the Airbnb brand to have better quality Experiences.
Moving Forward
There are over 6 million Airbnb listings around the world—more listings than the six largest hotel groups have rooms, combined—and we are more than just homes: Airbnb is creating the place to plan every part of your trip. From offering more types of accommodations to investing in Experiences and transportation, we are making major investments in people, technology and systems that will power long-term growth in the future and we will continue to offer more updates regarding this work in the weeks and months ahead.
Survey data is based on a voluntary survey sent to a sample of Airbnb host and guest accounts that had hosted or taken a trip or Experience in 2018. Airbnb received over 147,000 responses to the host survey and 90,000 to the guest survey. The survey was sent to host and guest accounts worldwide in cities and countries with large numbers of Airbnb participants; locations with fewer Airbnb participants are not represented. Survey was administered from January 25 to February 10, 2019. No payment or other incentive was provided in exchange for completing the survey.