New marketing campaign encourages travelers to "Rediscover Seattle"
Key Takeaways
Visit Seattle and Airbnb's new marketing campaign will highlight local businesses, unique stays and outdoor Experiences.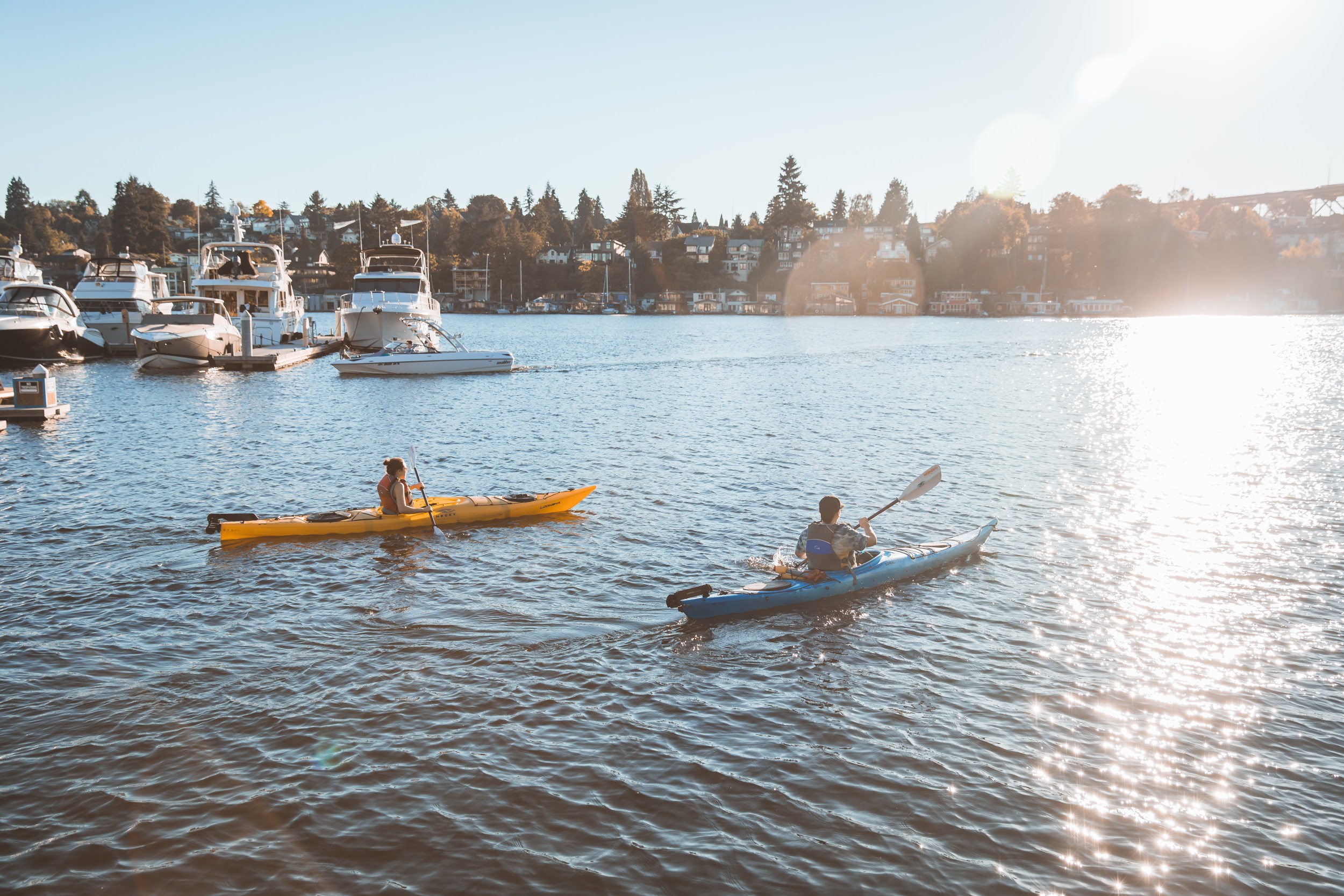 Key Takeaways
Visit Seattle and Airbnb's new marketing campaign will highlight local businesses, unique stays and outdoor Experiences.
Visit Seattle and Airbnb announced the launch of a new marketing campaign that highlights local businesses, unique stays and outdoor Experiences to promote local travel to the region. "Rediscover Seattle" is part of a collaborative effort to support Seattle and King County's visitor economy.
The social media and email campaign will target potential travelers across Washington state and feature a curated list of attractions, including outdoor activities and neighborhoods in Seattle and King County. Travelers will be encouraged to taste their way through the flavors of Kent Food Trails, take a drive to Woodinville's wineries and four distinct districts, and explore the natural beauty of Snoqualmie's waterfalls and scenic hiking trails. 
We are thrilled to partner with Airbnb on this opportunity to remind, and introduce, our locals to the gems of our region during such a critical time of recovery.

Ali Daniels, Chief Marketing Officer for Visit Seattle
In 2019, tourism generated an estimated $8 billion in total economic impact and supported more than 80,000 jobs in 2019 according to Visit Seattle's 2020 annual report. The partnership is part of Airbnb's work with destination marketing organizations and local governments to support local economic recovery. To date, Airbnb has launched more than 140 partnerships across nearly three dozen countries to bolster the economic benefits of travel for residents and small businesses.
"At Airbnb, we've seen firsthand how the pandemic has encouraged travelers to look for unique, nearby destinations to explore. The new campaign with Visit Seattle will tap into changing travel trends to promote Seattle and King County to more travelers across the state and in the process help bolster the recovery of the region's tourism industry," said Ayisha Irfan, Airbnb Public Policy Manager.
Airbnb is proud to help keep more of the returns of tourism in the communities and neighborhoods where it takes place. Hosts keep the vast majority of what they charge for their listing and more than half of what guests spend during their US trips – 54 percent in 2020* – occurs in neighborhoods where they stay, supporting local shops and other small businesses. This economic activity has helped communities throughout the COVID-19 pandemic and continues to be an important source of income and revenue.
Promoting safe and responsible travel
To promote the ongoing safe return of travel, Airbnb proudly supports Visit Seattle and their initiative to encourage nearby travel and support local businesses all over King County. In addition to highlighting local stays and attractions, the campaign will encourage travelers to check current COVID-19 health and safety guidelines ahead of their visit. Visitors can find detailed guidance on Visit Seattle's website here.
About Visit Seattle
Visit Seattle has served as the official destination marketing organization (DMO) for Seattle and King County for more than 50 years. A 501(c)(6) organization, Visit Seattle enhances the economic prosperity of the region through global destination branding along with competitive programs and campaigns in leisure travel marketing, convention sales and overseas tourism development. More than 41 million annual visitors spend $8.1 billion in the city and county each year. The economic power of travel and tourism generates more than 80,000 Seattle area jobs and contributes $837 million in annual state and local tax revenue. Visit visitseattle.org.