Nomadic Matt's How-To Guide for Becoming a Digital Nomad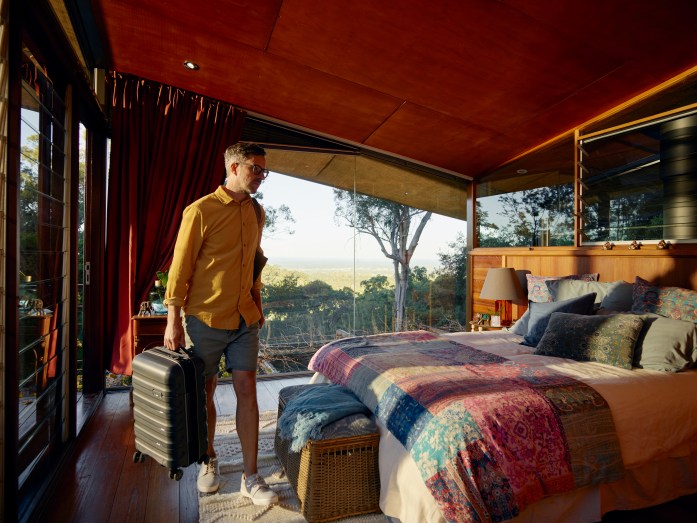 Packing your belongings and taking up a nomadic lifestyle has been a dream for many for quite some time, and per Airbnb's top travel trends for 2021, some have turned those dreams into realities using Airbnb to live in and work in different locations. Today, Nomadic Matt shares advice on how to become a digital nomad – regardless of how far or near your travels take you:
In July 2006, I quit my job, said goodbye to my parents, and slung my backpack over my shoulder for parts unknown. When I finally came home 18 months later, I was broke and working at a temp job while I figured out my next move. I regretted coming home. Life at home had remained frozen in time. I was now a circular peg trying to fit into a square hole and that friction led me to one desire: I needed to get back on the road.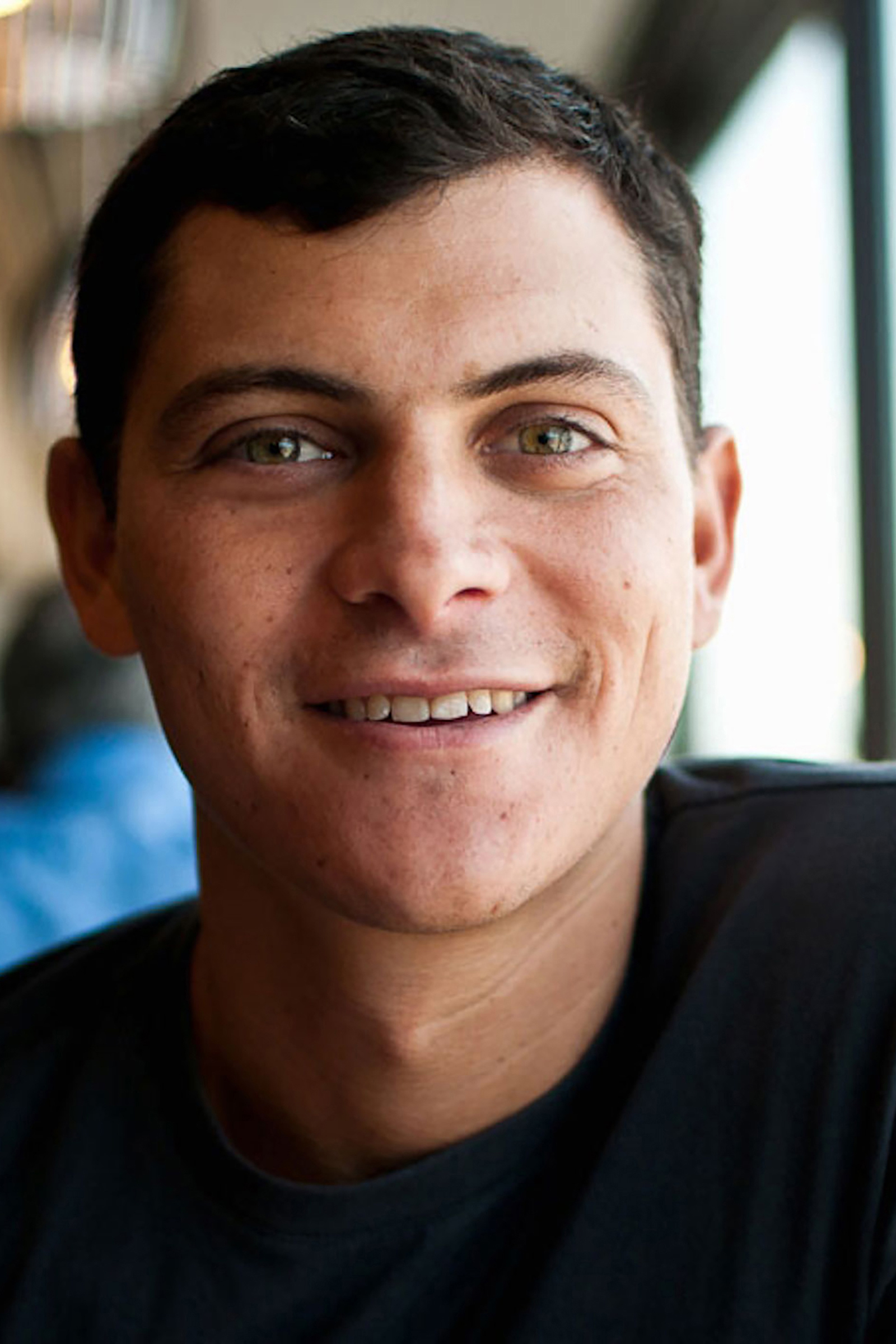 Luckily, my temp job came with a lot of downtime and I used that time to create my website, Nomadic Matt, as an online resume. I figured becoming a travel writer seemed like a good way to get paid to travel and the site was my place on the web where people could see my work and hire me.
All I wanted to do was earn enough money to keep pushing the end date of my trip further and further into the future. For me, the road was life.
Over the years, my blog became a full-time business with employees, events, and published books. Since setting off again a few months after I came home, I've lived and worked in many destinations around the world. I am a "digital nomad," the term used to describe people who work online while traveling the world.
Back when I started, the term was pretty new, everyone was thinking of Tim Ferriss' 4-Hour Workweek, and most digital nomads were bloggers, online creators, or those running some remote start-up or consulting business. We were misfits forever answering the questions, "What do you mean you work from anywhere? You can make money online?"
As wi-fi and social media have become more ubiquitous, "digital nomad-ing" has become far more common.
And, as we navigate a global pandemic, the term is in vogue again as offices are closed, people are working from home, and many are rethinking their work-life balance. After all, you're able to work remotely, why not travel or set up base in a cheaper, more exotic part of the world while you work online?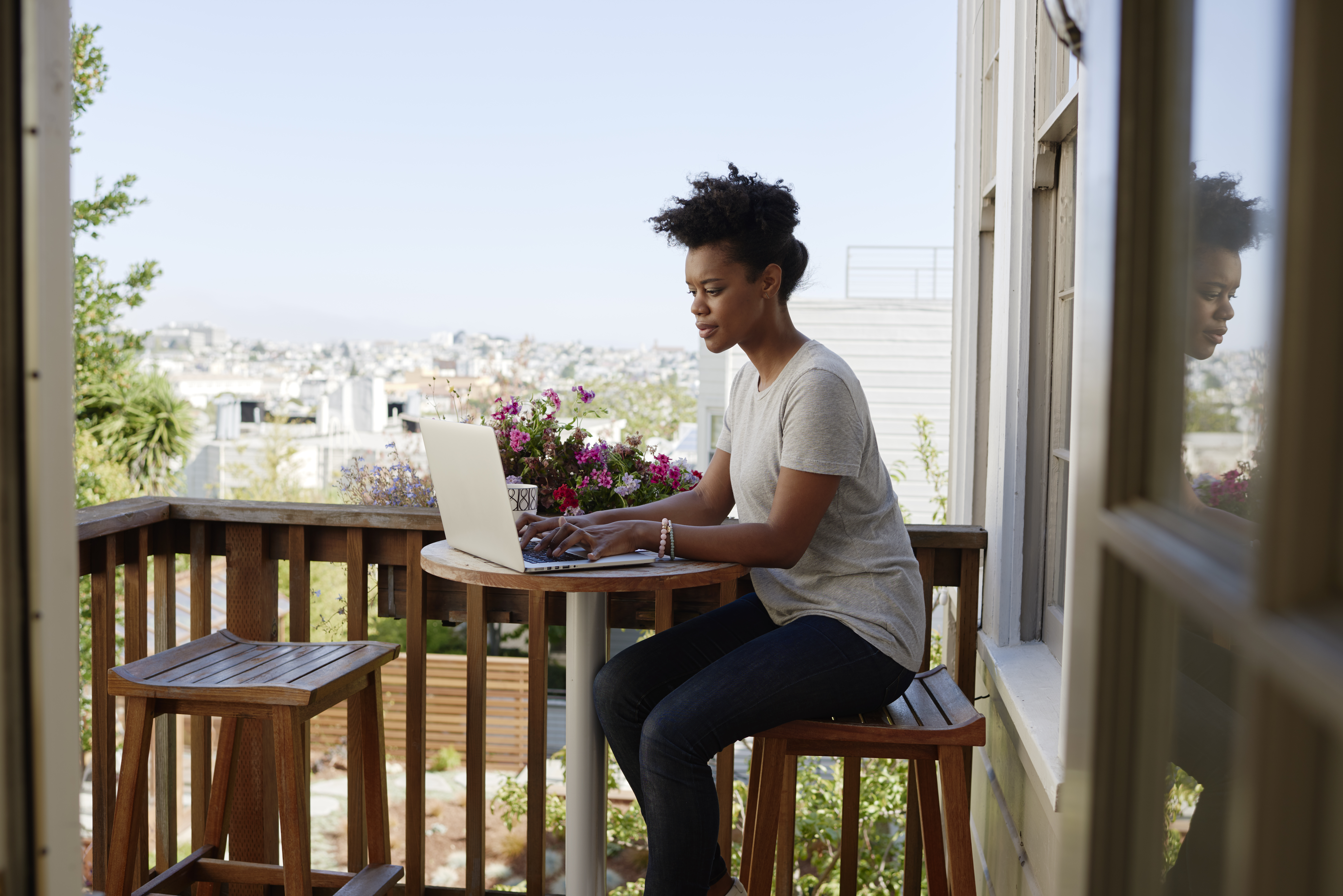 Co-working spaces, where it's safe
The world has changed a lot since my first around-the-world trip. One of the biggest changes is the rise of co-working spaces around the world, which have made it easier to find places to work when you are away from home. Instead of hopping on your hostel wifi or bouncing from café to café in search of a good connection, you have comfortable spaces with fast wifi, free coffee, and comfortable places to sit. Rarely will you find a big city in the world without at least a couple to choose from.
Airbnb as your new office
Moreover, the rise of Airbnb has made it easy to find places to stay longer term. Before Airbnb, you had to land in your new country, find a hostel, and begin a search for an apartment. You relied heavily on other "digital nomads" – and a lot of luck – to find a place. Airbnb has centralized the short and long term rental market that makes it easier to go to a city for a month or two. Now, the process is easy. The question, "Where are you going to stay?" now has an easy answer: "I'll look on Airbnb."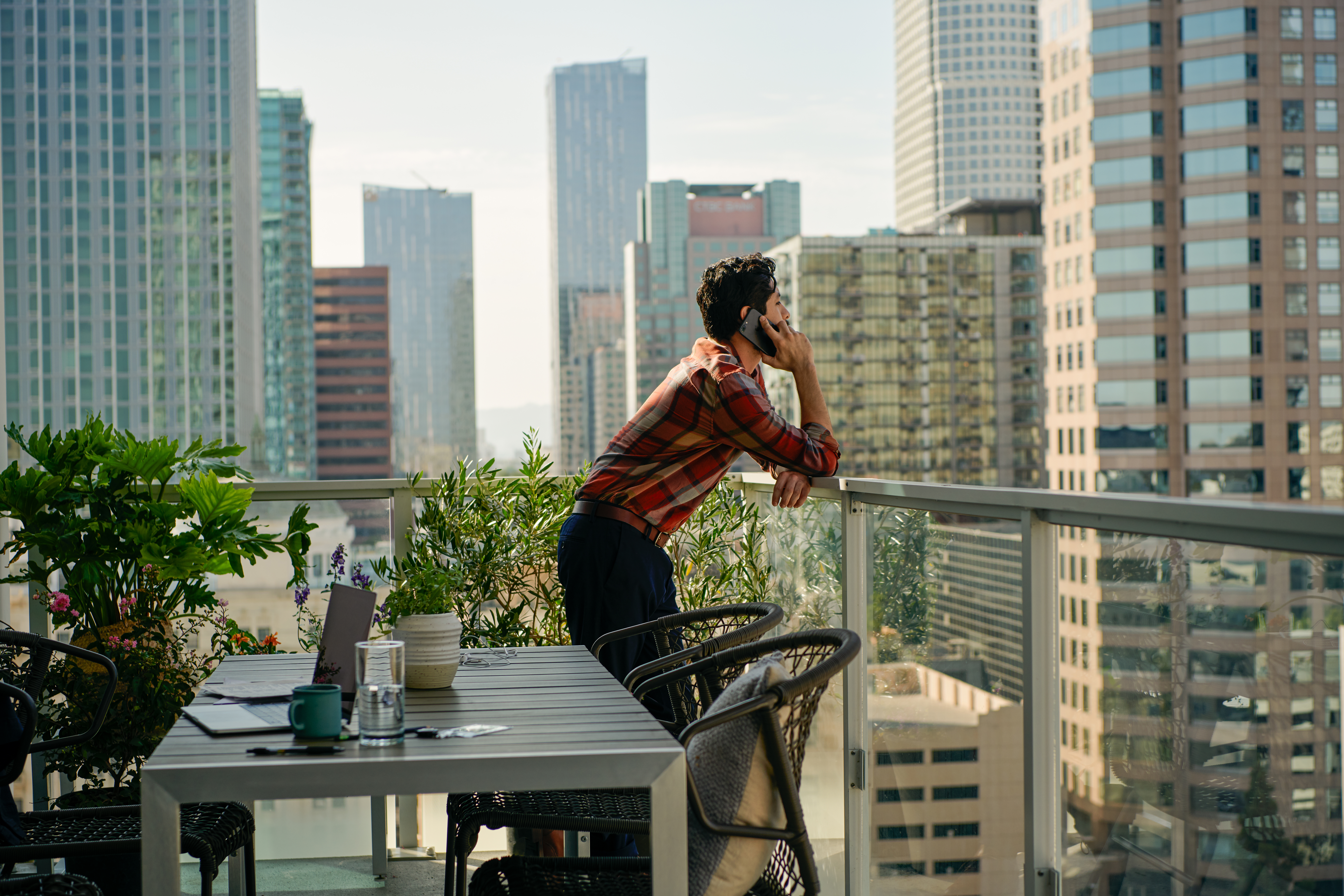 What you'll need before hitting the road
And taking the leap is a lot easier than it used to be. In fact, there are few steps to doing it. First, you'll want to get a good computer and an international calling plan so you can stay in touch with people and have a laptop that does everything you need. Second, if you're a remote worker, check with your boss that this is ok.
Everyone's criteria are different. Someone might want a beach and wifi and others might want an active city.
But, when picking your destination, I've found that it's helpful to ensure the places are "remote work" friendly, i.e., they have a strong community of creators, good flights, are known for their wifi, and have a lot things to see or do so you can get immersed in the local culture. Think of places like the below, where you'll find a lot of creators, plenty of activities and the right environment to stay motivated in:
In the US, in the past six months, the top searches domestically and internationally have been for top vacation destinations, meaning people are looking to turn vacation spots into work-cation spots. The destinations people are searching for most include:
US Searches in the US
Los Angeles, CA
San Diego, CA
New York, NY
South Florida Gulf Coast, FL
Miami, FL
Tahoe, CA
Jersey Shore, NJ
North Carolina Mountains, NC
Orlando, FL
Central Florida Gulf Coast, FL
US searches abroad
Puerto Rico
Dominican Republic
Tulum, Mexico
London, England, UK
Paris, France
US Virgin Islands
Cancun, Mexico
Riviera Maya, Mexico
Puerto Vallarta, Mexico
Seoul, South Korea
For me, that's the most important thing. Is there a community of like-minded people where I'm going? I want to meet other creators, nomads, and artists who I can collaborate and work with. I want people who get my sense of work and lifestyle. Some of the folks I met while living in Bangkok in 2008-2010 are still some of my best friends. We bonded over remote work and had similar life goals. That makes a big difference.
Moreover, having a community there can help you create a work life balance. The internet will take all it can. It never stops. So, when you're working online, it's easy to get lost in your work and just "grid" it out and never take a break. This is where I see a lot of people go wrong. They fly all the way to a place like Bali and then never leave the co-working space. They just work, work, work.
And that can be easy to do if you don't have people reminding you to go slow and enjoy the benefits of being able to set your own schedule. When you drop into existing communities of creators, they can be there with events to get you off your community.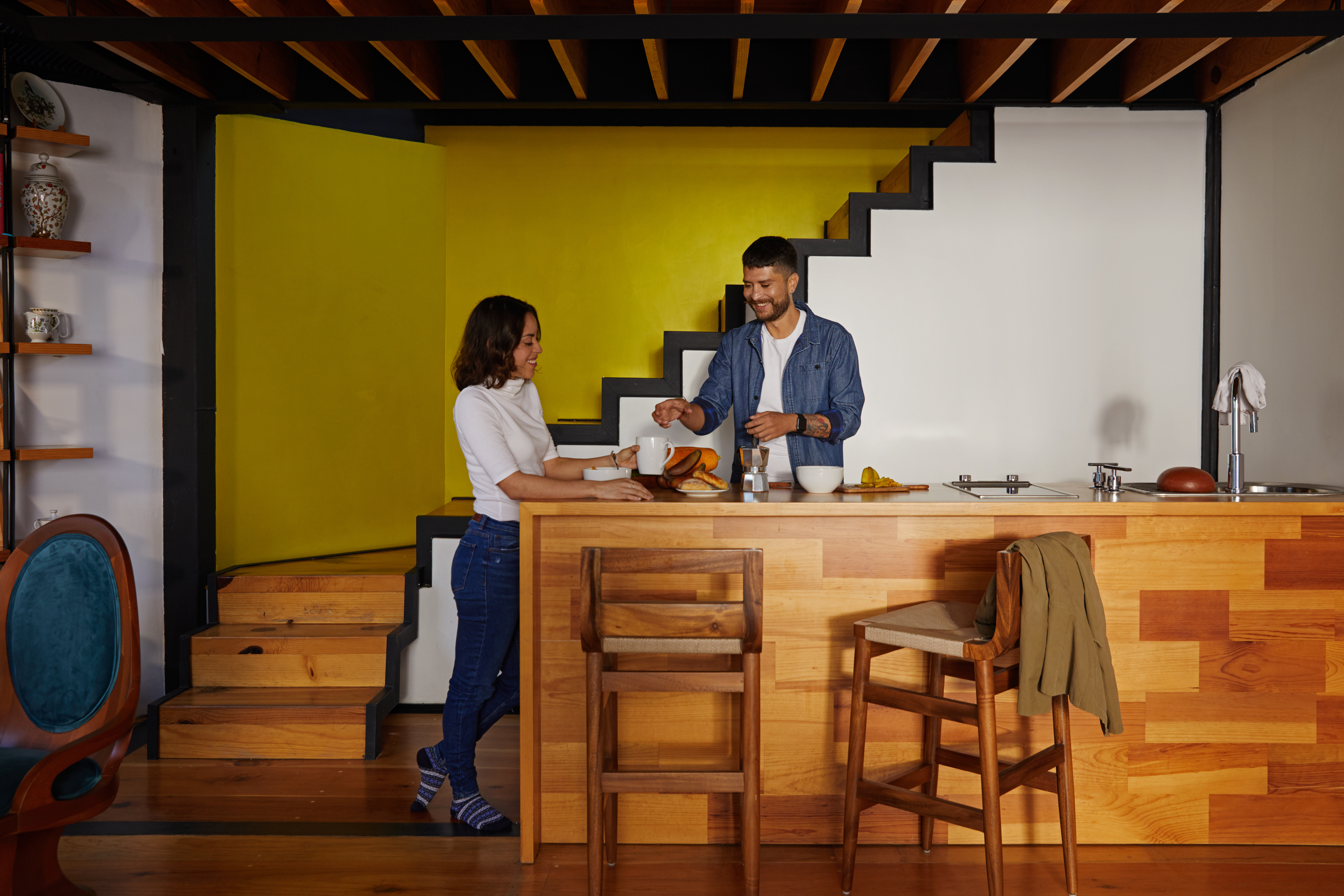 As more people are working from home, more people are realizing their expenses and living spaces aren't the most ideal when you can't get out of your house as much. Suddenly, paying for that tiny apartment in New York City doesn't seem too good. And as more countries are starting to issue remote work visas to people, more and more people are able to stay long term in countries. And, as winter comes, why spend your winter shoveling snow when you can be in Barbados or Mexico or Croatia?
All these factors are creating a resurgence of interest in "being a digital nomad."
I'll be one of those people again this winter when I decamp from my house in Austin to Playa del Carmen in Mexico. A lot of my blogger friends are already there, the weather is great, it's near the beach, and there's a huge community of creators and tech workers there I can meet and collaborate with. (Plus, the cost of living is cheaper.)
The world was already moving toward virtual learning, Zoom meetings, and remote working. And for some, COVID-19 only sped that up, and as more of us get used to doing things remotely (those of us who can) more of us are going to want to become "digital nomads."
At the end of the day, it's about finding spaces that meet your personal and professional needs. So, before you take the leap – make sure to tick through a personal checklist of what you need and want:
Do I have the right tech? I make sure my laptop is in good shape and my wireless plan is set up for my new adventure.
What kind of environment do I want to be in? Maybe it's a cabin in the woods, or a beach where I can spend some time in the sun.
What's the best space for me this time around? Maybe it's an Airbnb with multiple bedrooms, where I can designate one as my "office." Or, it's a smaller Airbnb close by a co-working space.
Where is my community right now? After living this lifestyle for quite some time, I've made friends and collaborators around the world. I always check in to see where folks are before landing on a city or town.
What are you waiting for? If you're able to, start looking into your next trip today.