Oscar Mayer Lists the Wienermobile on Airbnb for National Hot Dog Day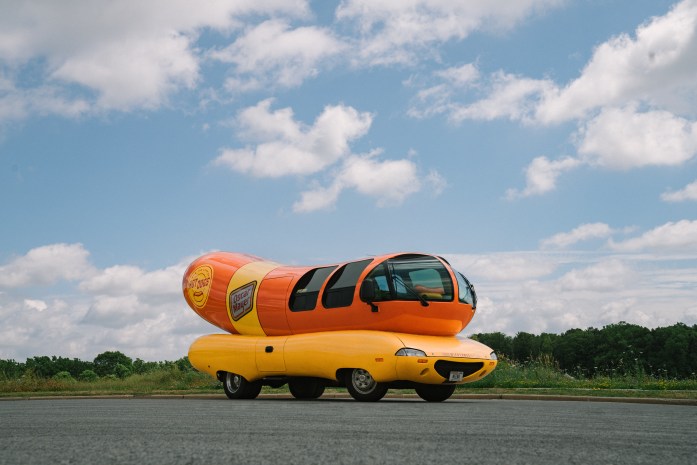 Oscar Mayer is celebrating National Hot Dog Day by listing the Wienermobile for overnight stays on Airbnb, with available booking dates added on July 24 (no, you're not having hunger-induced hallucinations — this is real!). The Wienermobile first hit the streets in 1936, but it has never before been open to the hot dog-eating public for an overnight stay. Beginning July 24, fans will be able to request to book the Wienermobile for a one-night stay in Chicagoland on August 1, 2 or 3.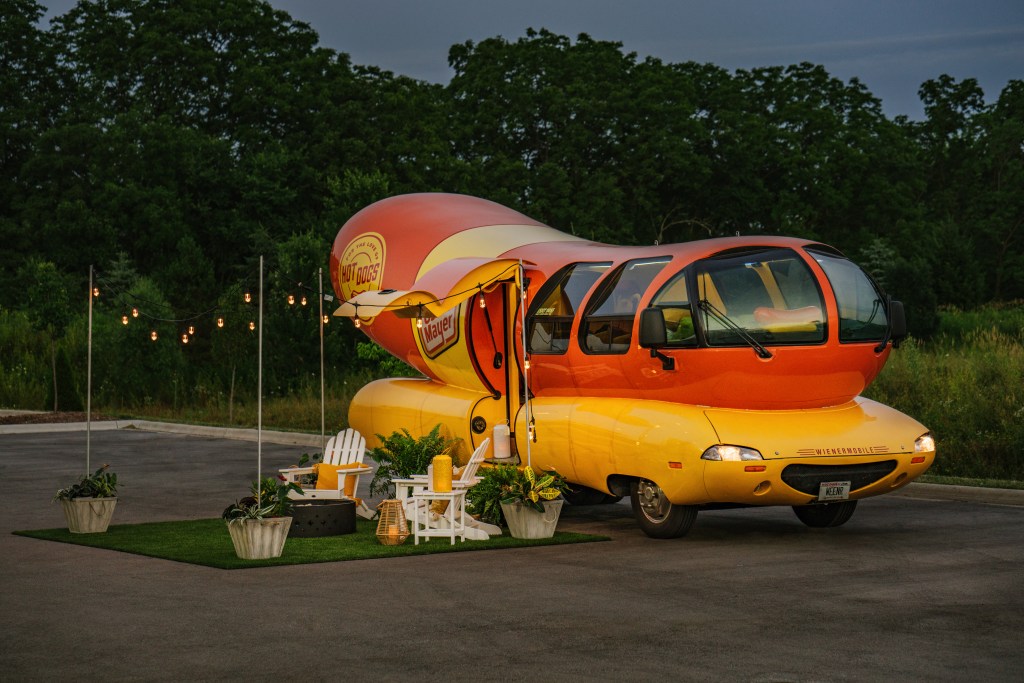 Each overnight is priced at $136 a night (plus taxes and fees), inspired by the number of years Oscar Mayer has delivered hot dogs and smiles. Reservation opportunities will roll out throughout the day, so hot dog lovers need to keep their eyes on the listing for the chance to submit their request to stay on their desired date.
Hosted by the official drivers of the Wienermobile – Oscar Mayer Hotdoggers AlexanDog and Jake-N-Bacon – guests will relish in everything the vehicle has to offer, including a mini fridge stocked with Oscar Mayer hot dogs and all the Chicago-style hot dog essentials, an Oscar Mayer roller grill to take home, an outdoor space for comfortable hot dog eating and a custom Wienermobile art piece by local artist Laura Kiro. Given the cozy space is only big enough for two, it's best if guests can at least agree on most things, like the fact that a hot dog is a sandwich.
To celebrate the first-of-its-kind offering, Oscar Mayer and Airbnb will collectively donate $5,000 to Rise Against Hunger, in support the organization's mission to end hunger by 2030.
For more information on how to book the iconic Wienermobile, visit www.airbnb.com/wienermobile.
The Airbnb Newsroom is aimed at journalists. All Homes and Experiences referenced on the Airbnb Press Room are intended purely to inspire and illustrate. Airbnb does not recommend or endorse specific Home or Experience listings on the Airbnb platform.