Plan Your Trip, Plan Your Vote: Airbnb Launches Civic Action Center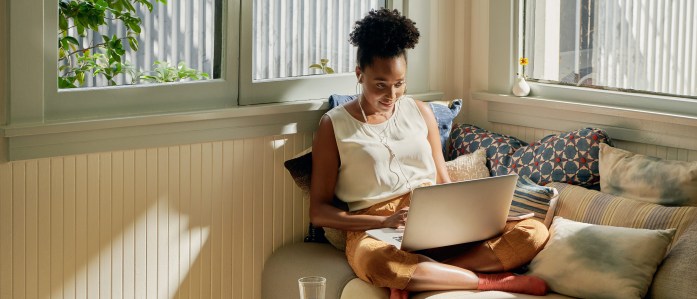 At Airbnb we believe every vote is important and we want to make it easier for our hosts and guests to exercise their right to vote. With less than 50 days to go before Election Day in the US, today we launched Airbnb's Civic Action Center, a one-stop resource that leverages our platform to reach, inspire, educate, and equip our community to participate in the 2020 U.S. general election.
The site allows users to double check their voter information, and find their local elected officials and 2020 candidates on the ballot. It also connects them to state resources to be able to register to vote, update their voter registration information, and learn how to vote early or by mail. We will share the Civic Action Center with our guest and host community, and focus outreach to people who will be traveling on Election Day to remind them to request an absentee ballot, or to vote early.
"Given the challenges created by the COVID-19 pandemic, it's more important than ever that voters have the information and resources they need to ensure their voices are heard in the upcoming election. Our Civic Action Center will help us reach the millions who use our site each day and provide them with the tools they need to exercise their right to vote on November 3."

Chris Lehane, Senior Vice President of Global Policy and Communications of Airbnb
To amplify our efforts, Airbnb is partnering with non-partisan civic organizations, including Vote.org and National Voter Registration Day to share voter tools and information on how our community can take part in days of action, including National Voter Registration Day on September 22. We will promote poll worker recruitment through Power the Polls and share volunteer opportunities through the Voto Latino Foundation and Common Cause with Airbnb employees. In addition, we will continue to provide paid Voting Time Off to support employees' right to vote in each federal, state and local election they choose to participate in. 
"One in four eligible Americans is not registered to vote, meaning that millions of potential voters lose out on their chance to participate in our democracy. It's time to change that," said Lauren Kunis, Program Director for National Voter Registration Day. "We are immensely grateful for Airbnb's partnership in our quest to provide voters with the information, tools, and access they need to get registered and turn out in record numbers this fall. Airbnb joins a far-reaching coalition of companies and brands, digital platforms, nonprofits, election officials, student groups, libraries, and more that will have an unprecedented impact on this year's quickly-approaching September 22 holiday."
In previous election years, Airbnb has partnered with TurboVote and Vote.org to incorporate alerts and banners on our site that promote voter registration and make it easier for our users to request an absentee ballot. The Civic Action Center builds on those efforts and Airbnb's commitment to promote voter engagement.
"In a tumultuous year, it is critical that voters are equipped with all the information and resources necessary to confidently cast their ballot, and be certain it is counted come November 3. We are grateful to be working with Airbnb in the final stretch of this election year to help voters plan their vote ahead of time and simplify the voting process for all," said Vote.org CEO Andrea Hailey. "By making voting easier, and in turn, getting more people to vote, we create a stronger, more representative democracy."
If you're not registered to vote, register today. And if you are registered, take a moment to encourage your friends, neighbors, and co-workers to participate in our democracy. Visit Airbnb's Civic Action Center for more information.