Airbnb 2022 Winter Release
Airbnb Setup: The all-new, super easy way to start
Anyone can Airbnb their home with free one-to-one guidance from a Superhost.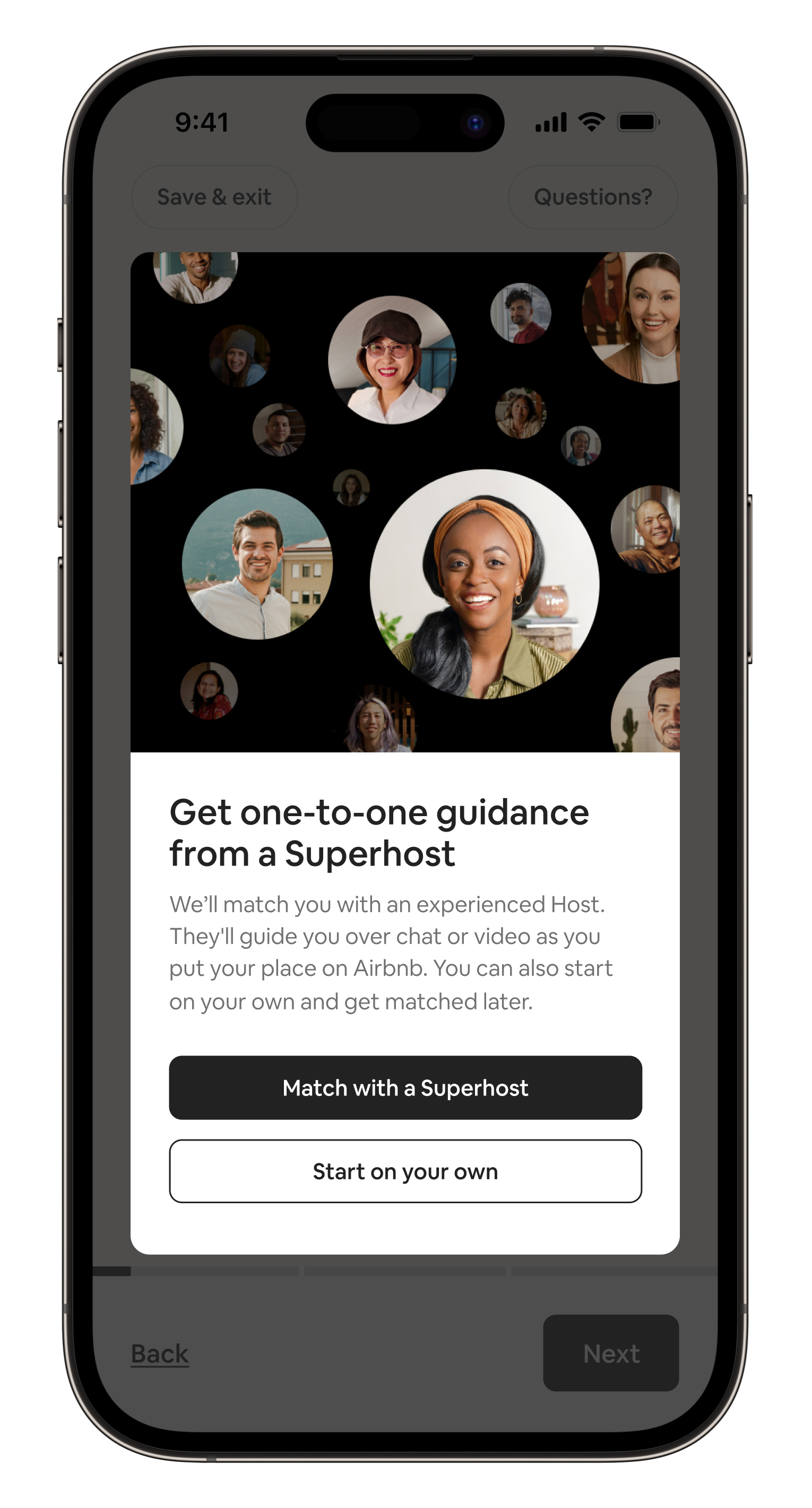 One-to-one guidance from a Superhost
When you begin Airbnb Setup, we'll match you with a Superhost for free one-to-one guidance from your first question through your first guest. You can chat with your Superhost over audio, video, or messaging. We're launching with 1,500 Superhosts in over 80 countries who are dedicated to helping new Hosts get started.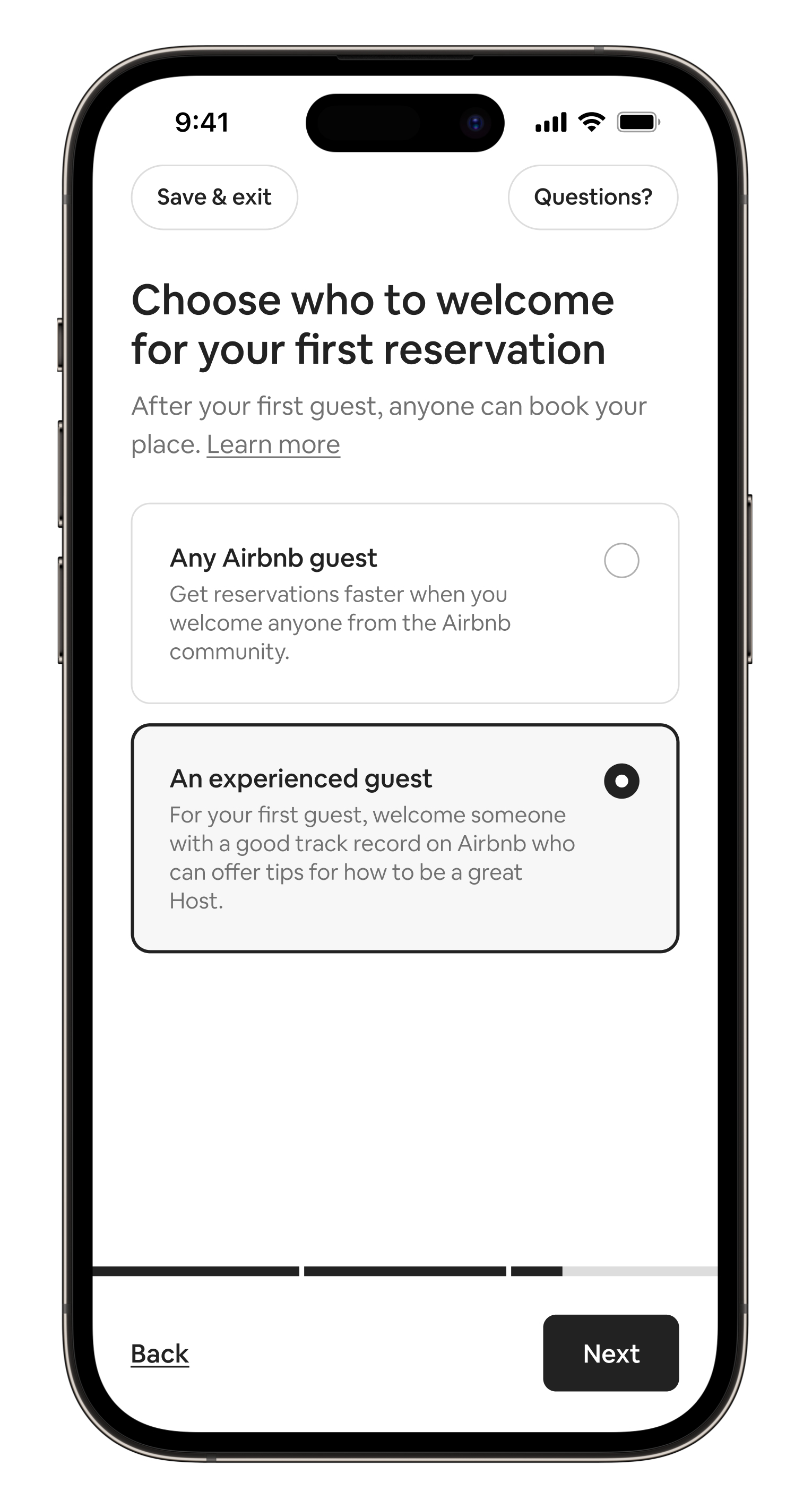 An experienced guest for the first booking
For your first booking, you can choose to welcome an experienced guest who has at least three stays and a good track record on Airbnb.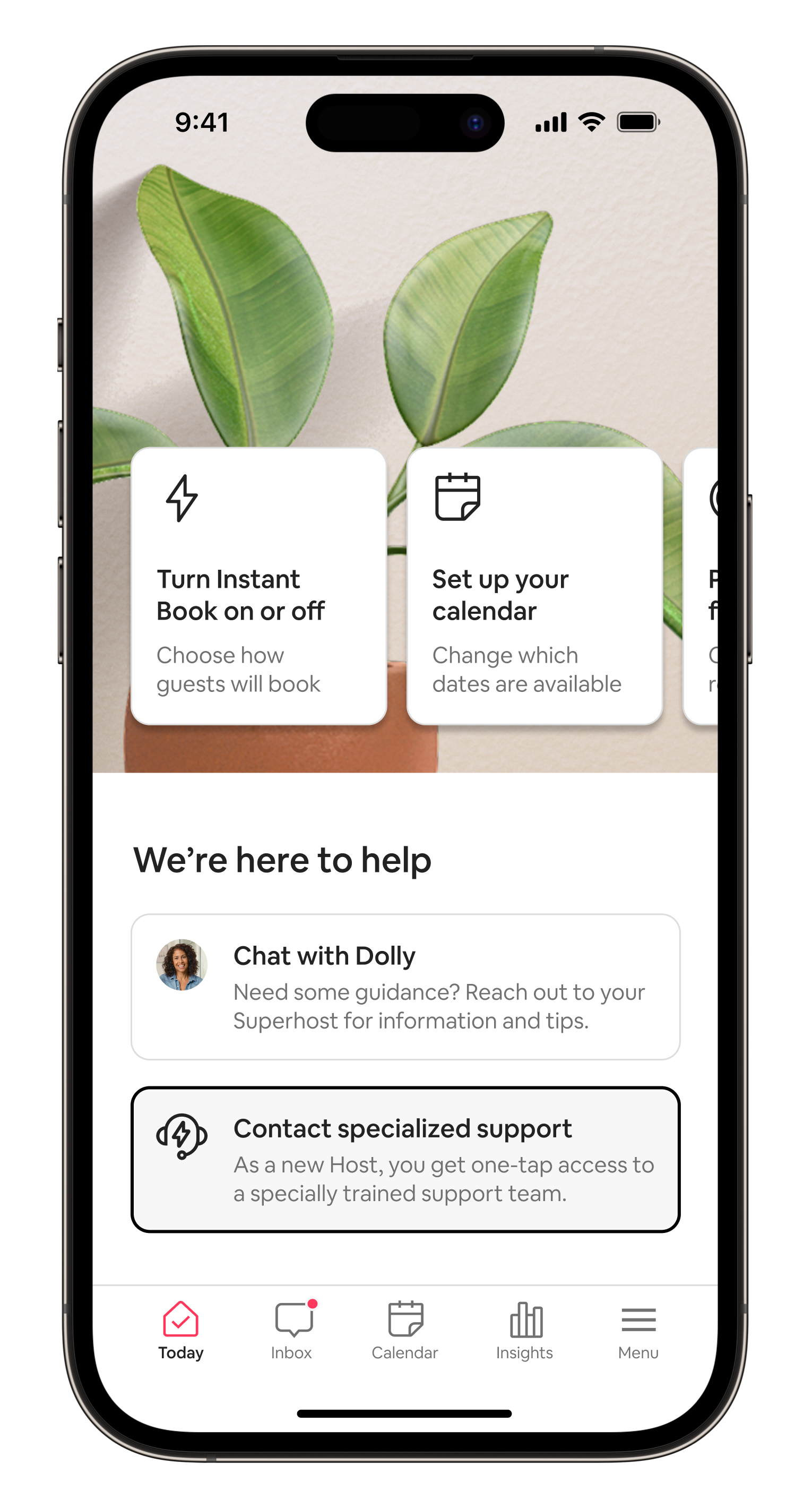 Specialized support from Airbnb
As a new Host, you get one-tap access to a specially-trained team of Community Support agents. They can help with everything from account issues to getting paid and are available via phone, messaging, or email in over 42 languages.
AirCover for Hosts
Introducing even more protections
Guest identity verification
Our comprehensive verification system checks details such as name, address, government ID, and more to confirm the identity of guests who book on Airbnb.
Reservation screening
Our proprietary technology analyzes hundreds of factors in each reservation and blocks certain bookings that show a high risk for disruptive parties and property damage.
$3M damage protection
Airbnb reimburses you for damage caused by guests to your home and belongings, and includes these specialized protections:
$1M liability insurance
You're protected in the rare event that a guest gets hurt or their belongings are damaged or stolen.
24-hour safety line
If you ever feel unsafe, our app provides one-tap access to specially-trained safety agents, day or night.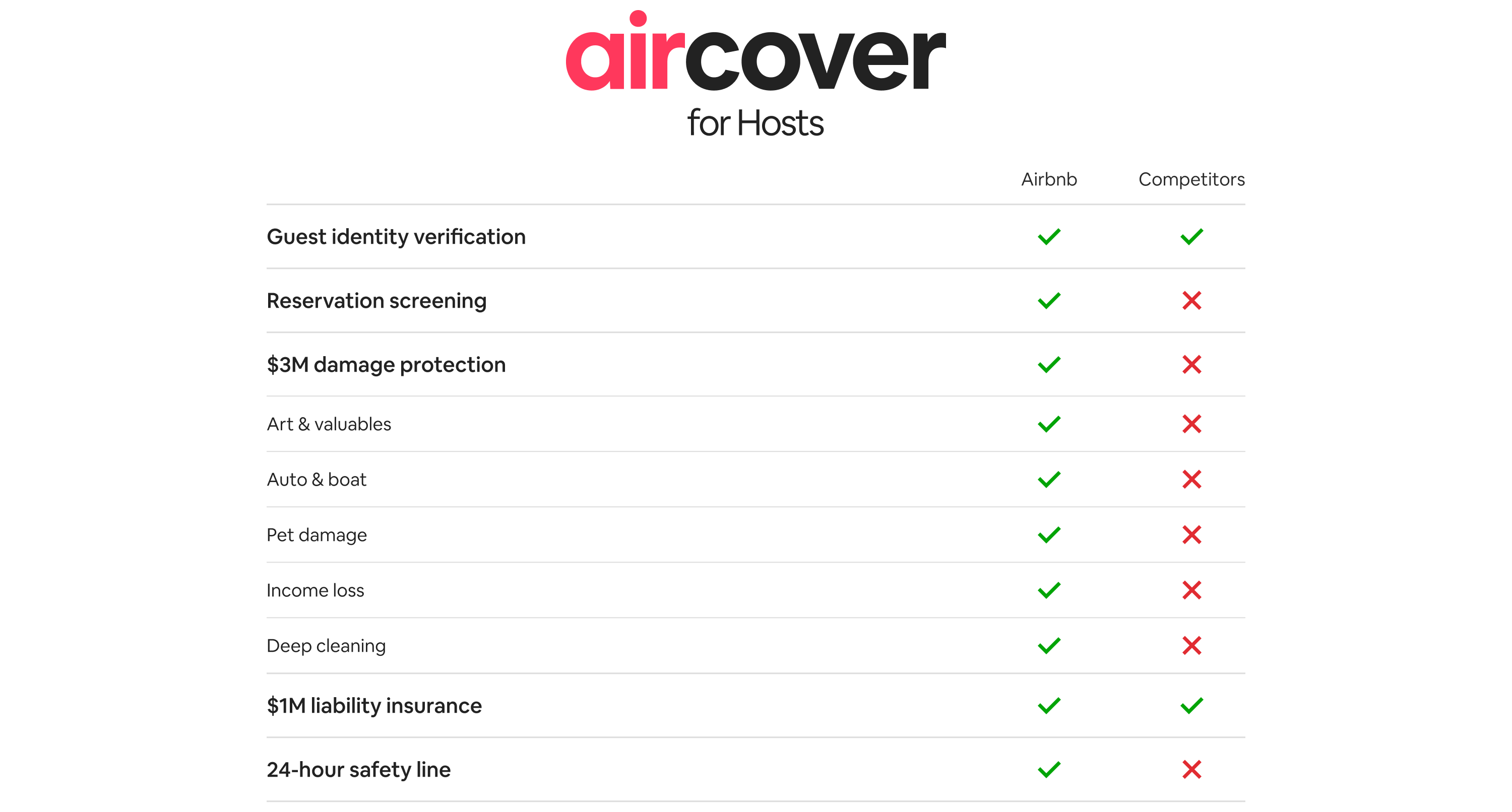 Comparison is based on public information and free offerings by top competitors as of 10/22. Limits are in USD. Terms and exclusions apply to Host Damage Protection and Host Liability Insurance, both of which are not offered to Hosts with listings in Japan. Find more details at airbnb.com/aircover-hosts-info
---
Find complete details on how AirCover for Hosts protects you and any exclusions that apply.
Airbnb Categories: More kinds of one-of-a-kind
We're introducing six new categories and improving personalization.
New – Homes added to Airbnb within the past 10 weeks.
Top of the world – Homes around 10,000 feet above sea level, often with stunning views.
Trending – Highly-rated homes that received more listing views compared to the previous week.
Adapted – Homes adapted for wheelchair access, with verified step-free paths into the home, bedroom and bathroom.
Play – Homes with basketball courts, game rooms, miniature golf, water slides and more.
Hanoks – Traditional Korean homes constructed of natural materials.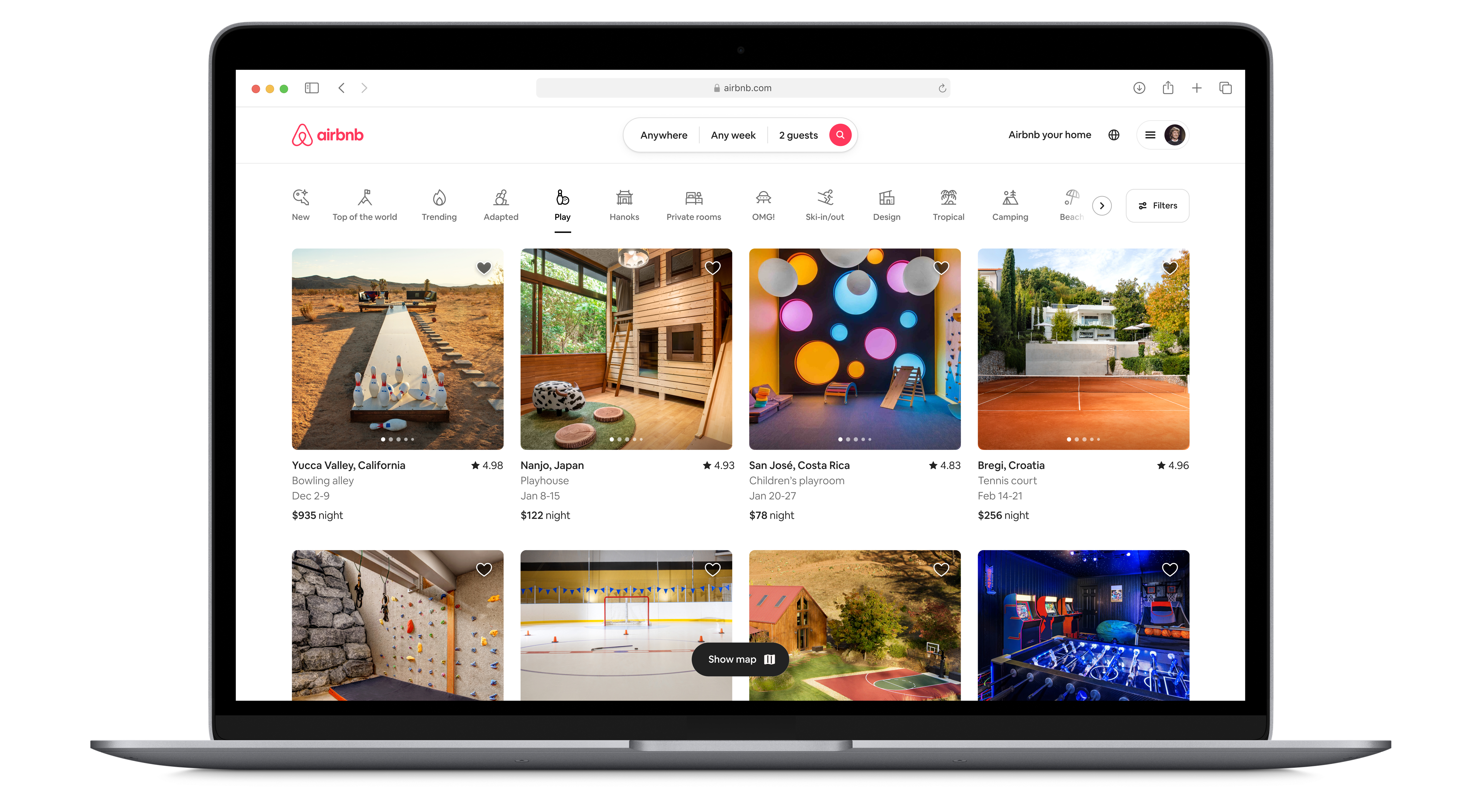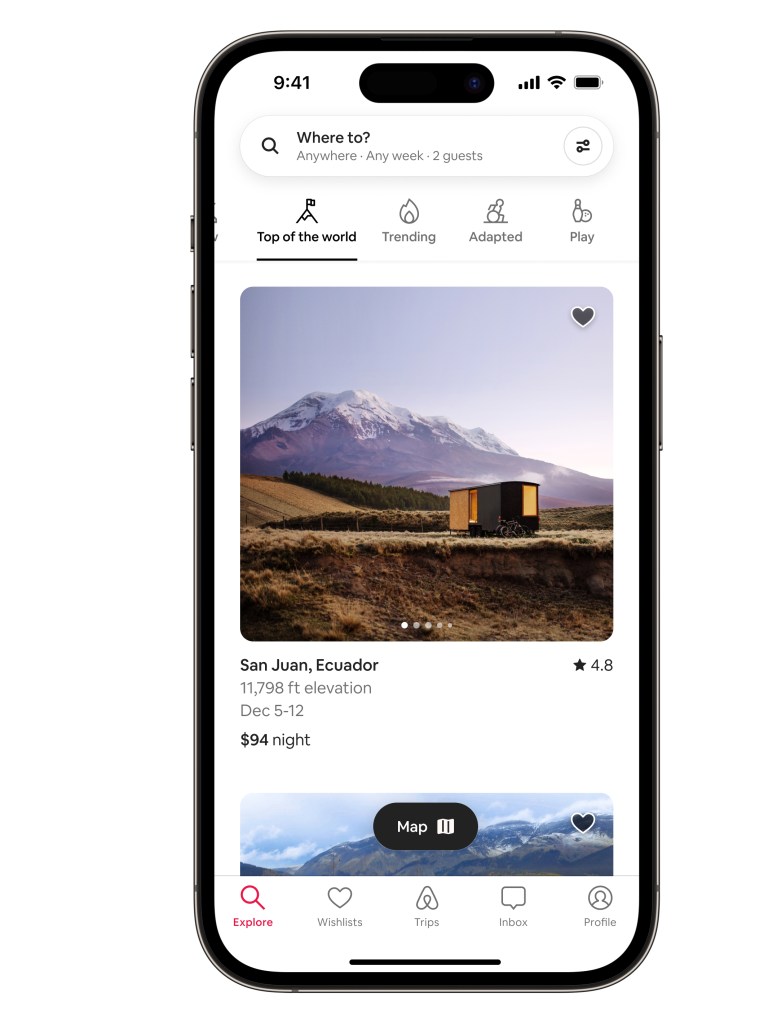 Improved personalization
We're making the categories we show you even more relevant – for instance, if you browsed homes in Napa we'll show you Vineyards first the next time you open the app.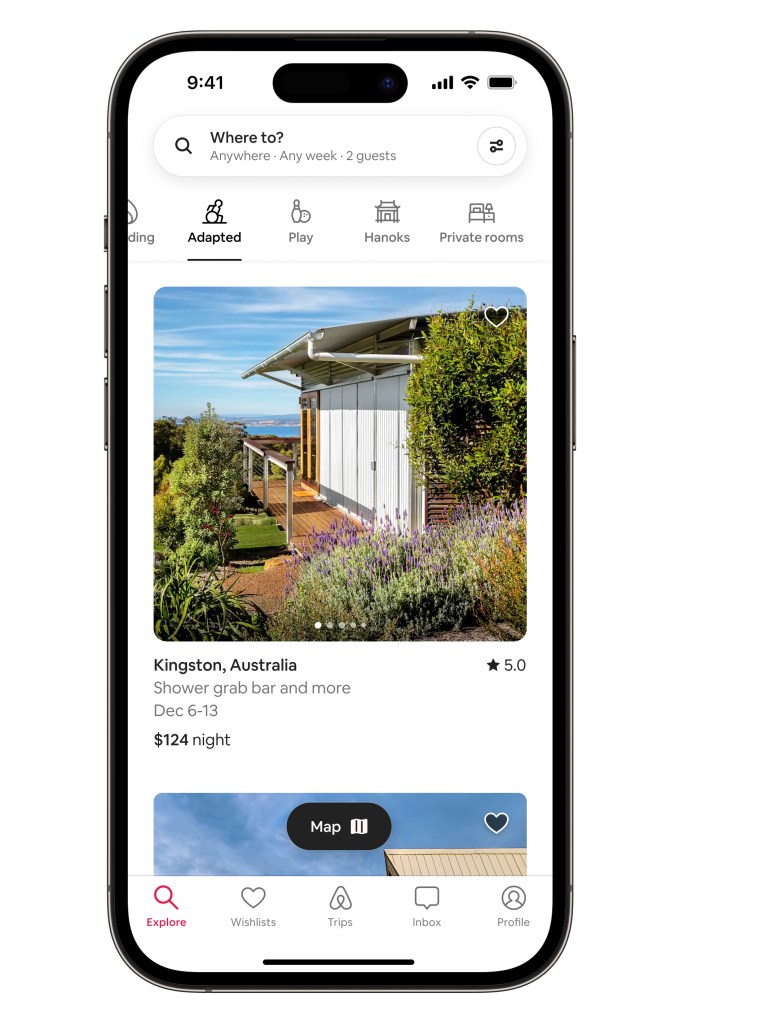 Added detail
You'll also find more details about each home as you browse. For example, homes in the Adapted Category will show the specific accessibility features like step-free access or grab bars in the bathroom.
For a full list of all updates, please visit