Reconnect with Your BFFs at One of the Most Wishlisted Cabins on Airbnb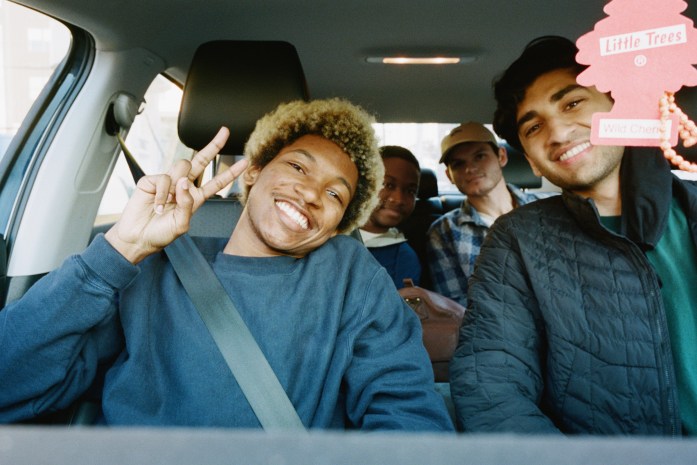 Missing that one weekend away with your best friends? You're not alone. Oregon-based influencer Alivia Fields is dreaming of the day when she and her friends can reunite with a weekend away to the woods, bonding over crackling fires, shared meals, and awe-inspiring views.
As you reminisce about the past trips, Alivia is dishing on her five travel tips to help make future plans with pals a breeze:
When traveling with a group of friends and you need to split the cost of the Airbnb, groceries, etc., download Splitwise! I've used this app for years on my group trips. You input your transaction and it splits it all up evenly between everyone, making it so easy to keep track of who owes who what (it even works with multiple currencies at once)! A mathematical lifesaver. 
Get a group message going a week or so before the trip to get everyone's opinions on what they'd like to do, see, and explore. A fun part of traveling in groups is that you get to experience things you wouldn't have personally thought of! The diversity in travel taste can be a beautiful thing. Bonus tip: you can make a list of pins on Google Maps with all the spots you want to hit up. If you're feeling stuck on what to do, open the app and see what's nearest to you. It's like a scavenger hunt where you already know where everything is.
One of my favorite Airbnb hacks, especially if I'm flying somewhere, is to book the Airbnb for the night before I plan to arrive. That way, if you and your friends arrive at the destination in the morning, you can go straight to the spot to check in and don't have to wander around with luggage until a 4pm check in time. Just trust me on this one. 
Airbnb Hosts always know what's good! Oftentimes I'll arrive at my Airbnb and think, okay, where do I find the best food? The coolest shops? I love sending my Airbnb Host a message to get their recommendations that maybe only a local would know, and they always come through! 
Now for my packing essentials. My number one rule is always bring a sweater. Even if it's a summer getaway, you just never know when you might get a little chilly and want to cozy up. Always bring a book. There are many times when everyone is having some downtime and you simply have nothing else to do and a book will always keep you grounded in the moment. And lastly, always try to bring some of your own reusable items, like a water bottle or reusable coffee filter, so you don't create unnecessary waste and can keep the sustainability of each new space you visit in mind. 
If you're in need of some inspiration for cozy places to stay, Alivia is also revealing the most wishlisted cabins on Airbnb and what she loves most about each home. Spoiler alert: A-frames are dominating the list.
Oceanside A-Frame, hosted by Emily (Oceanside, OR, United States)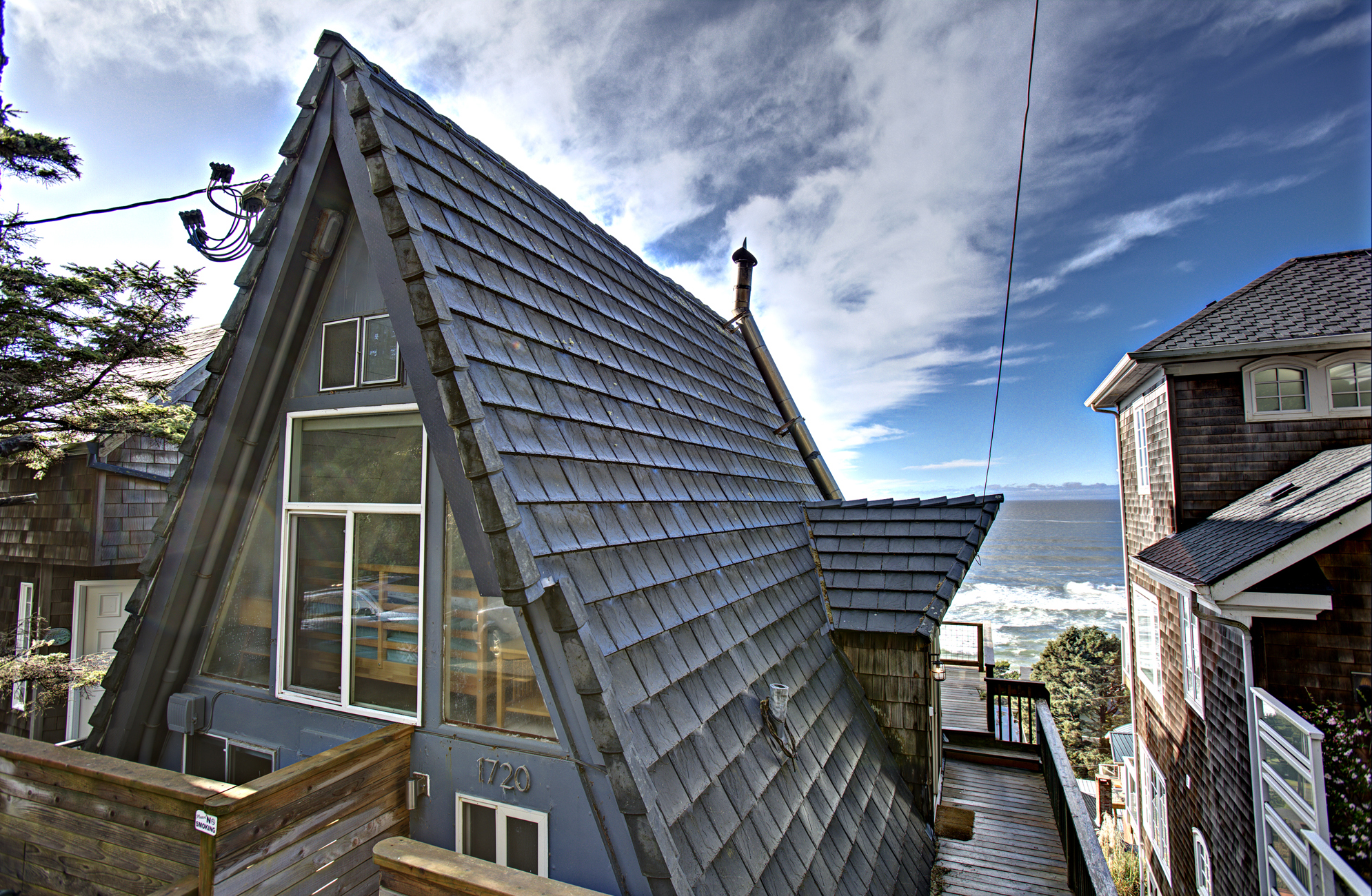 "Can you think of anything better than waking up to the soft sound of the ocean waves gently breaking along the shore? I'll be planning a weekend getaway here shortly now!"
Rustic A-Frame, hosted by Marc and Esther (Big Bear, CA, United States)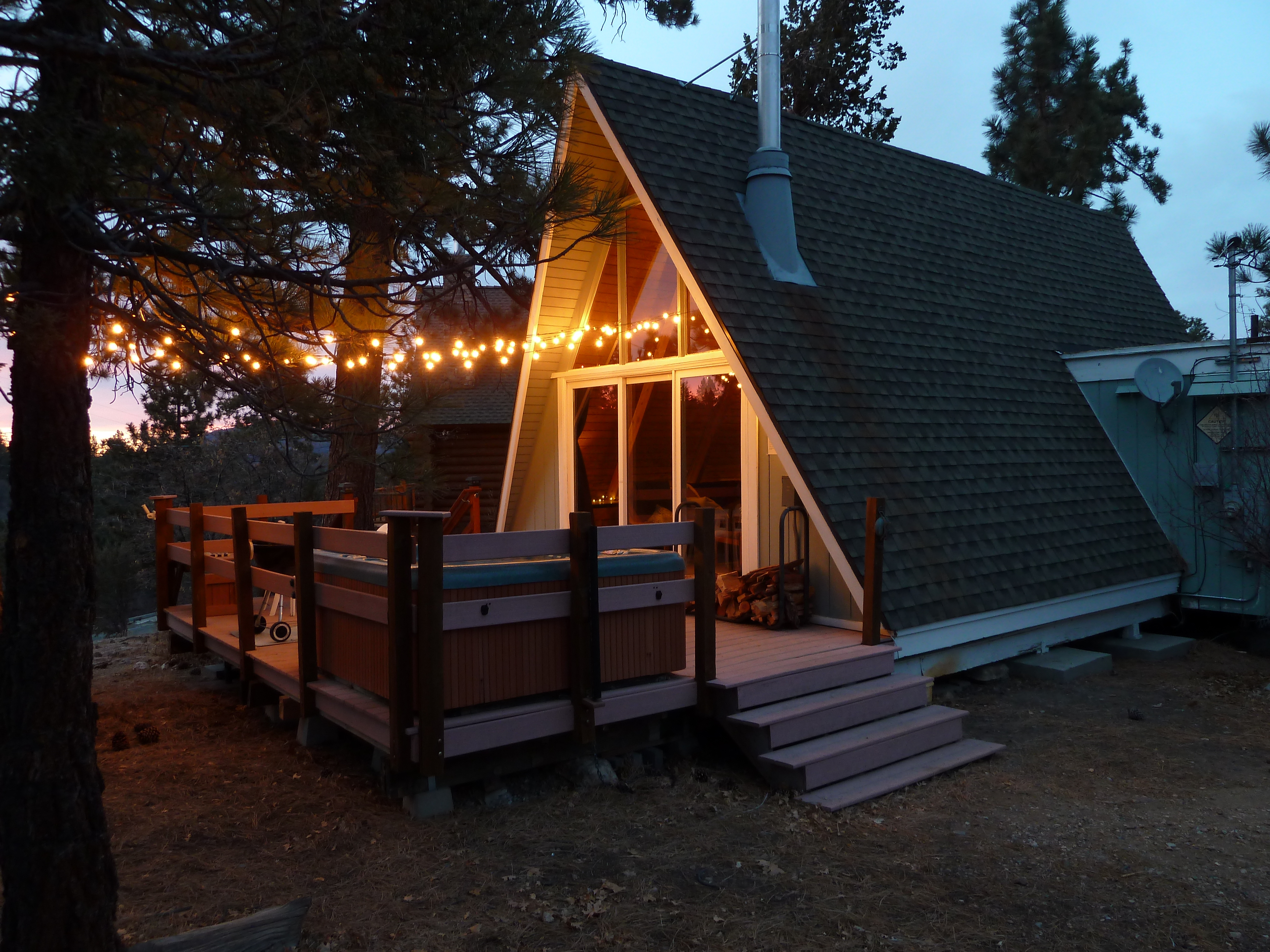 "The views from the deck of this A-Frame and the coziness of the string lights at night are already enough to draw me in!"
Lovely Cabin, hosted by Kathrina (Hafnarfjörður, Iceland)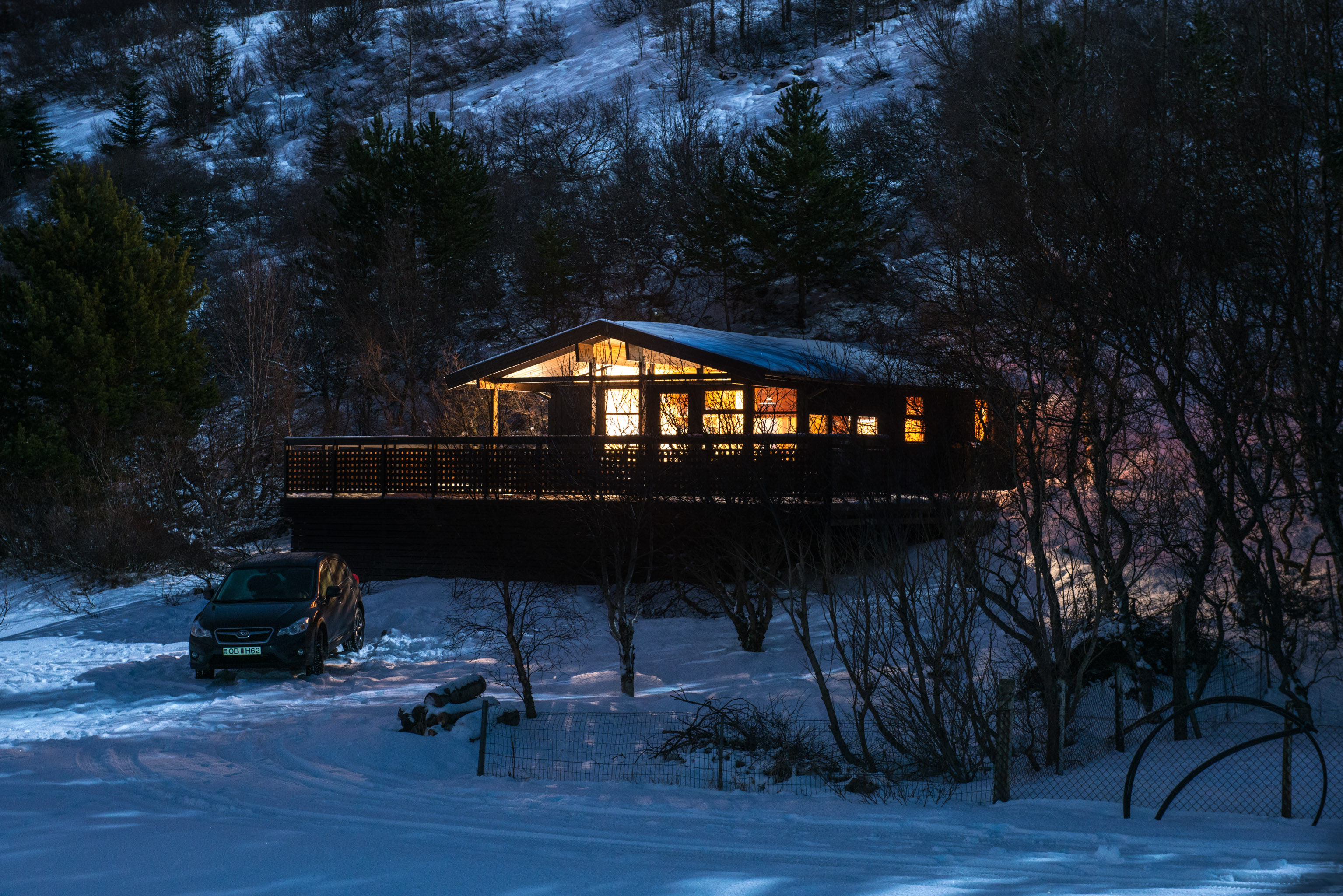 "Iceland is the most magical country (I've been four times myself). This cabin looks like the perfect place to feel like a local for a few days and just live the Ísland life!"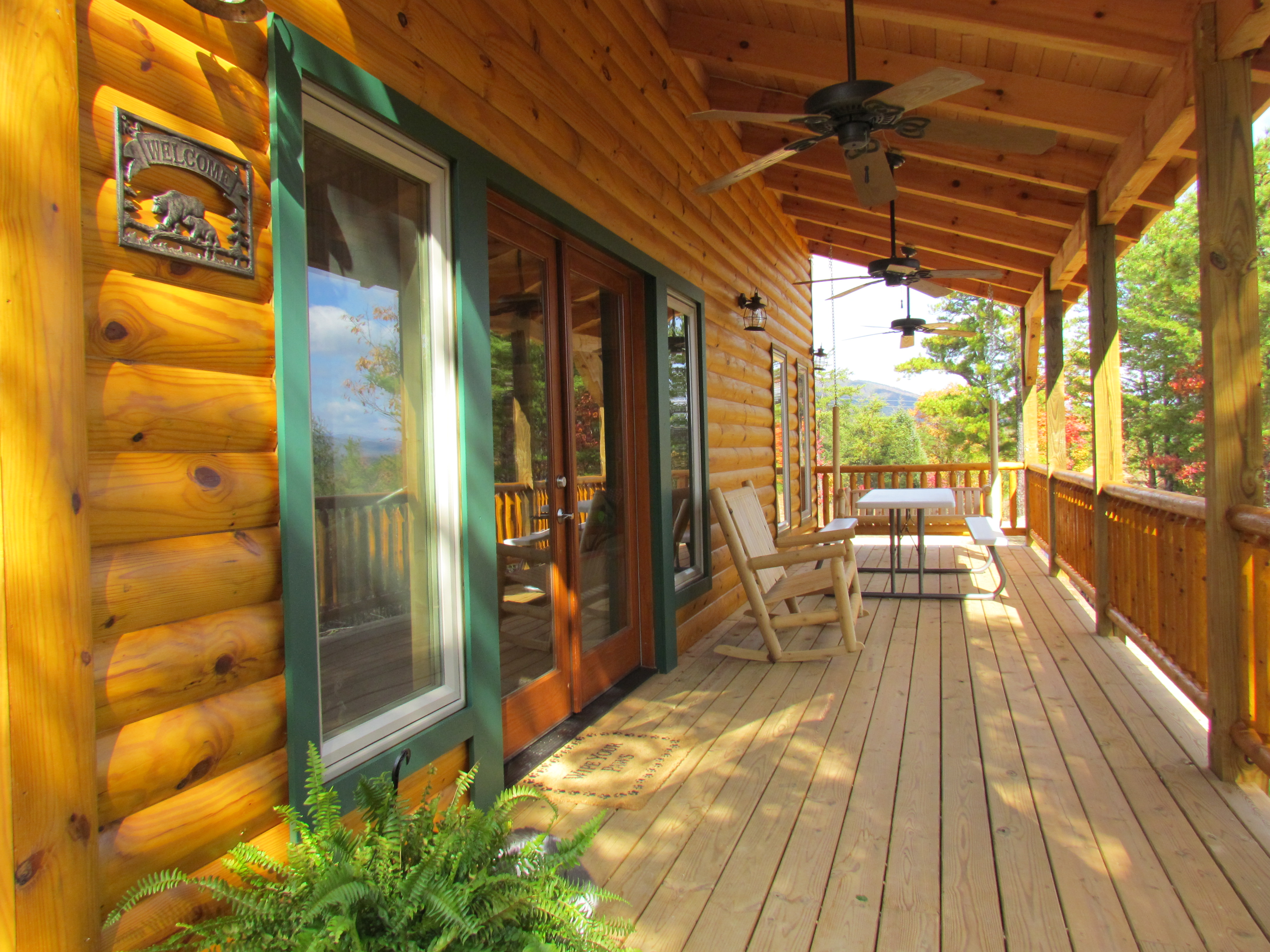 "Going to this cabin in the autumn months seems like a very refreshing and quiet experience! Nothing like the country and the great outdoors!"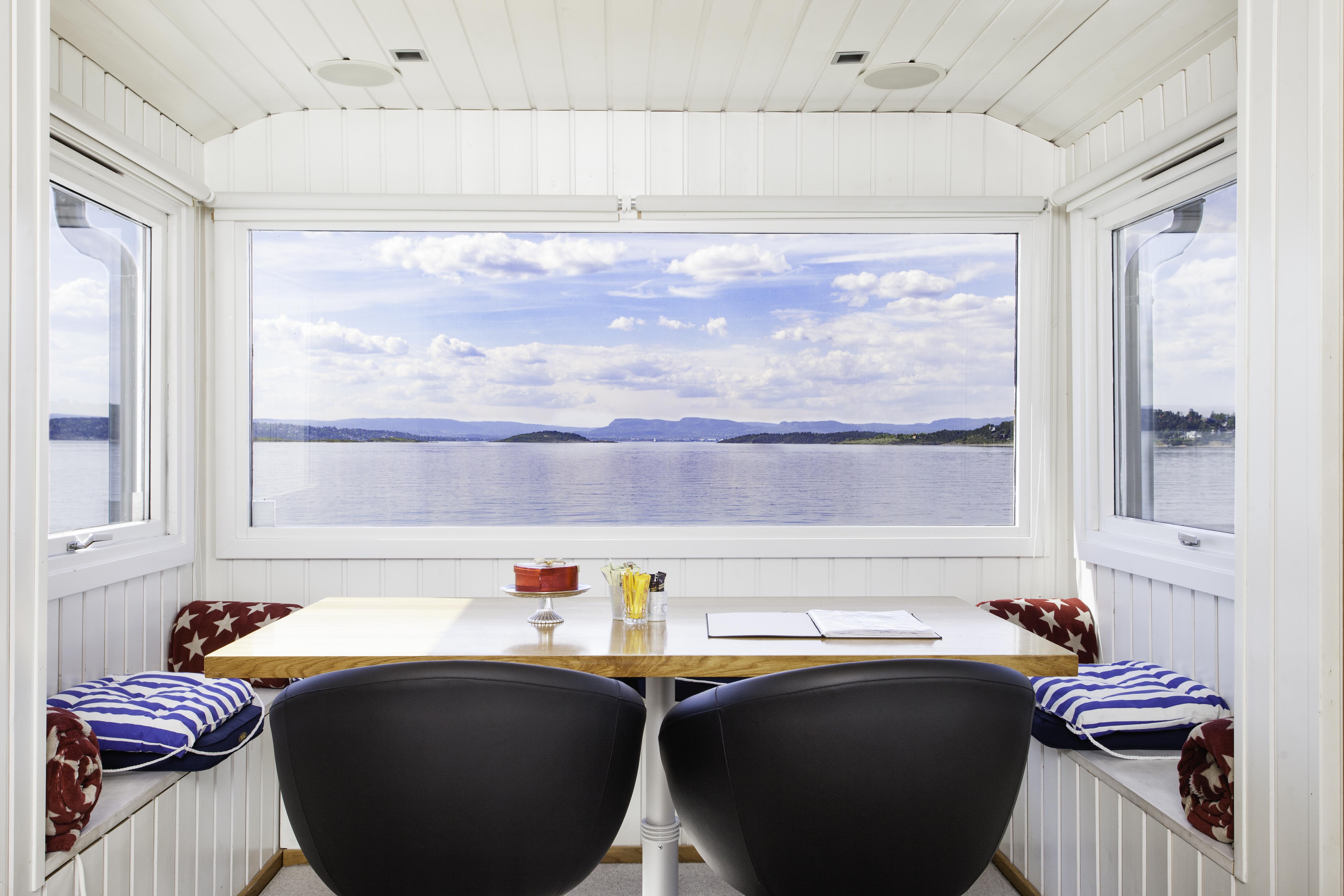 "I think this jaw dropping cabin just became the number one spot on my summer vacation bucket list. Where do I sign up?"
Shenandoah Hideaway, hosted Culin (Luray, VA, United States)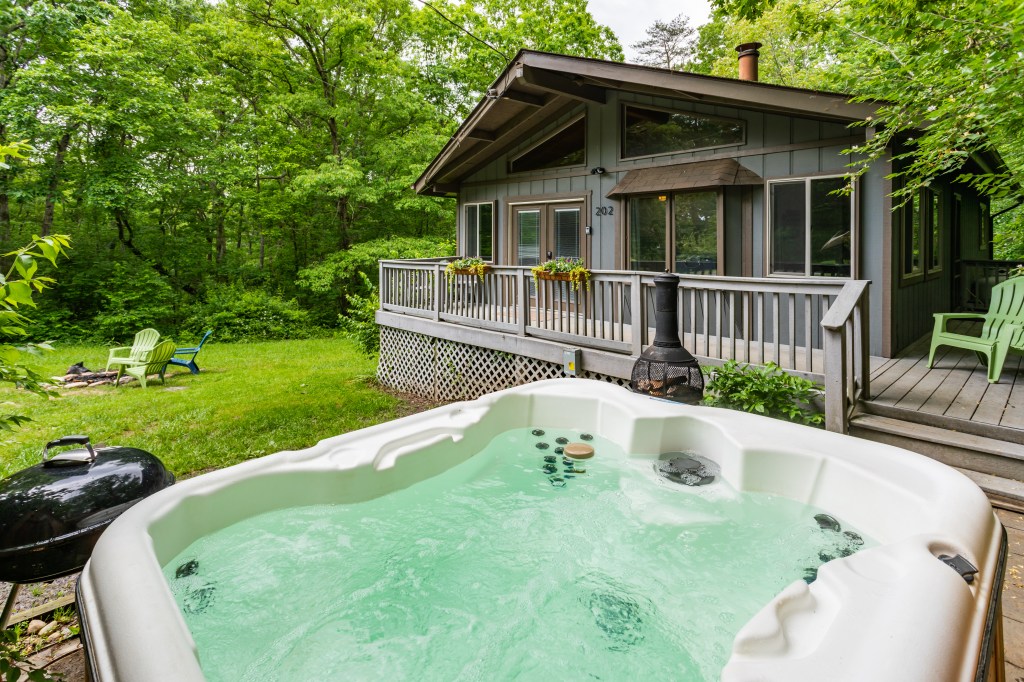 "I may be biased with Virginia being my home state and all, but this mountain getaway seems like the most peaceful dream."
Modern Upstate Cabin, hosted by Tina (Red Hook, NY, United States)
"This cabin is every photographer's dream, or anyone's dream really! The clean lines and bright atmosphere, not to mention the solarium in the middle of the forest! That is where you'll find me."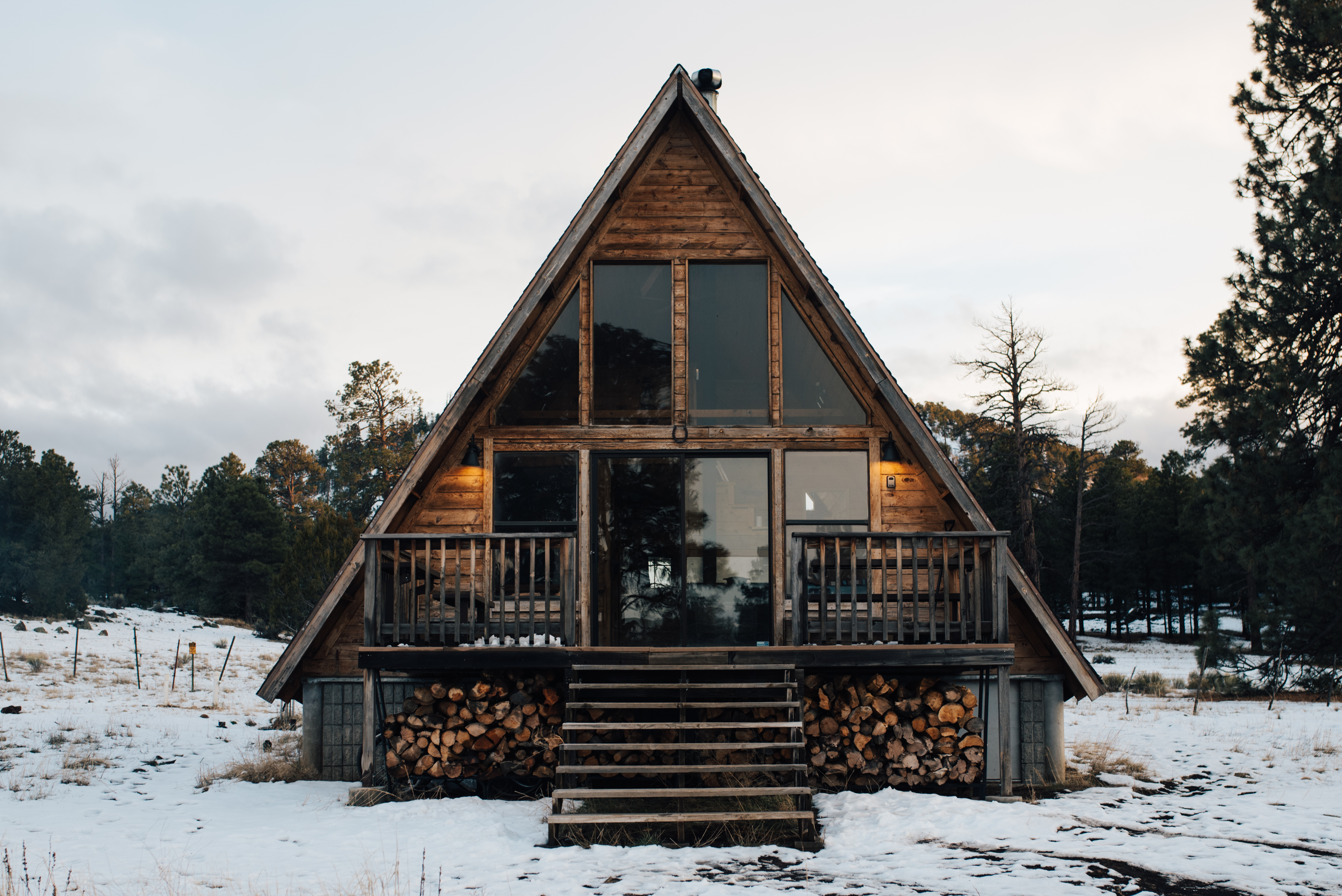 "Where the desert meets the mountains! I love the classic all American feeling this cabin evokes!"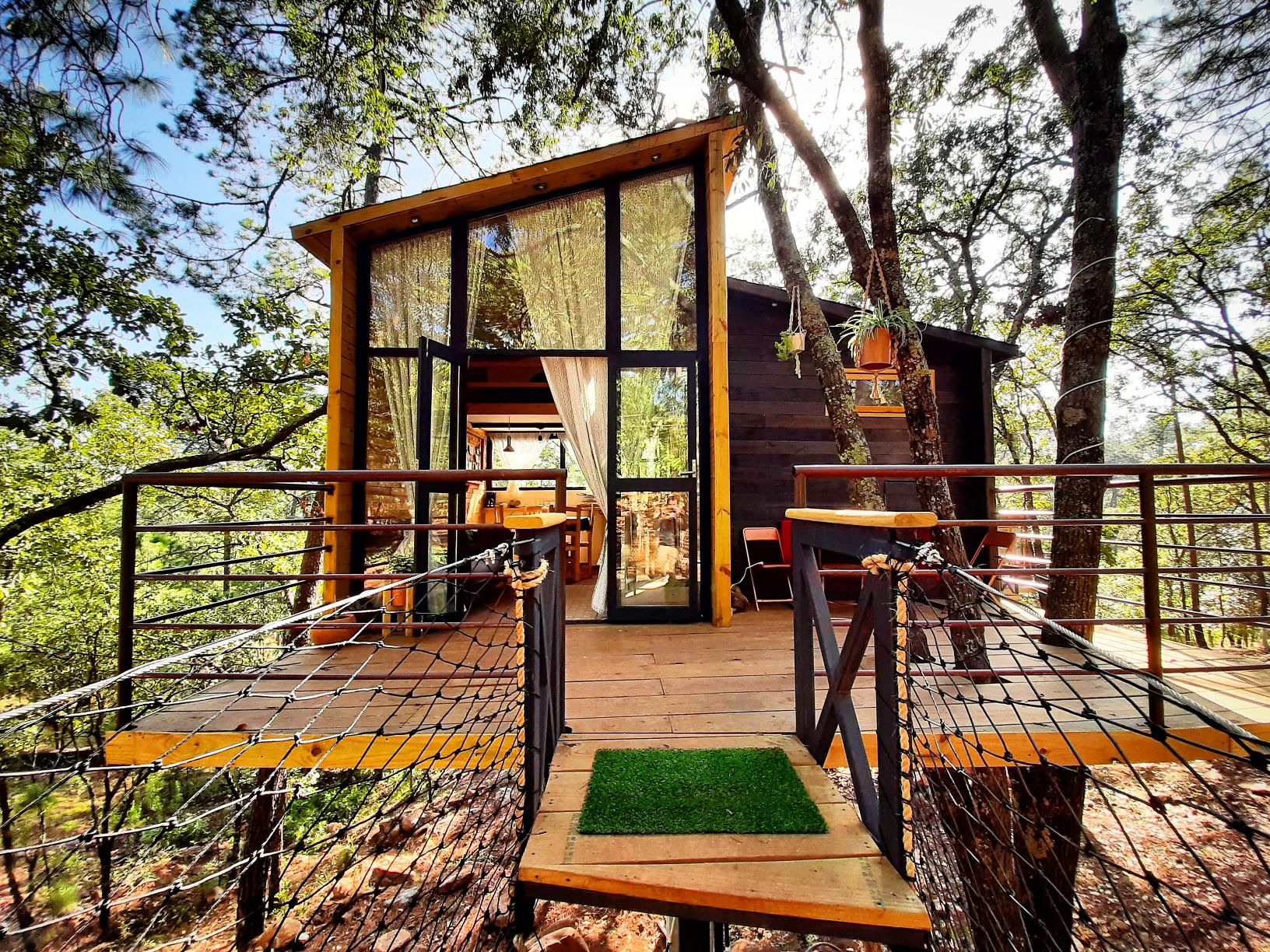 "If you've ever wanted to stay in an aesthetically pleasing treehouse amidst a seemingly tropical landscape, it's your lucky day! The modern lines against the natural trees are just too good!"
Big Bear Treehouse, hosted by Jake (Big Bear, CA, United States)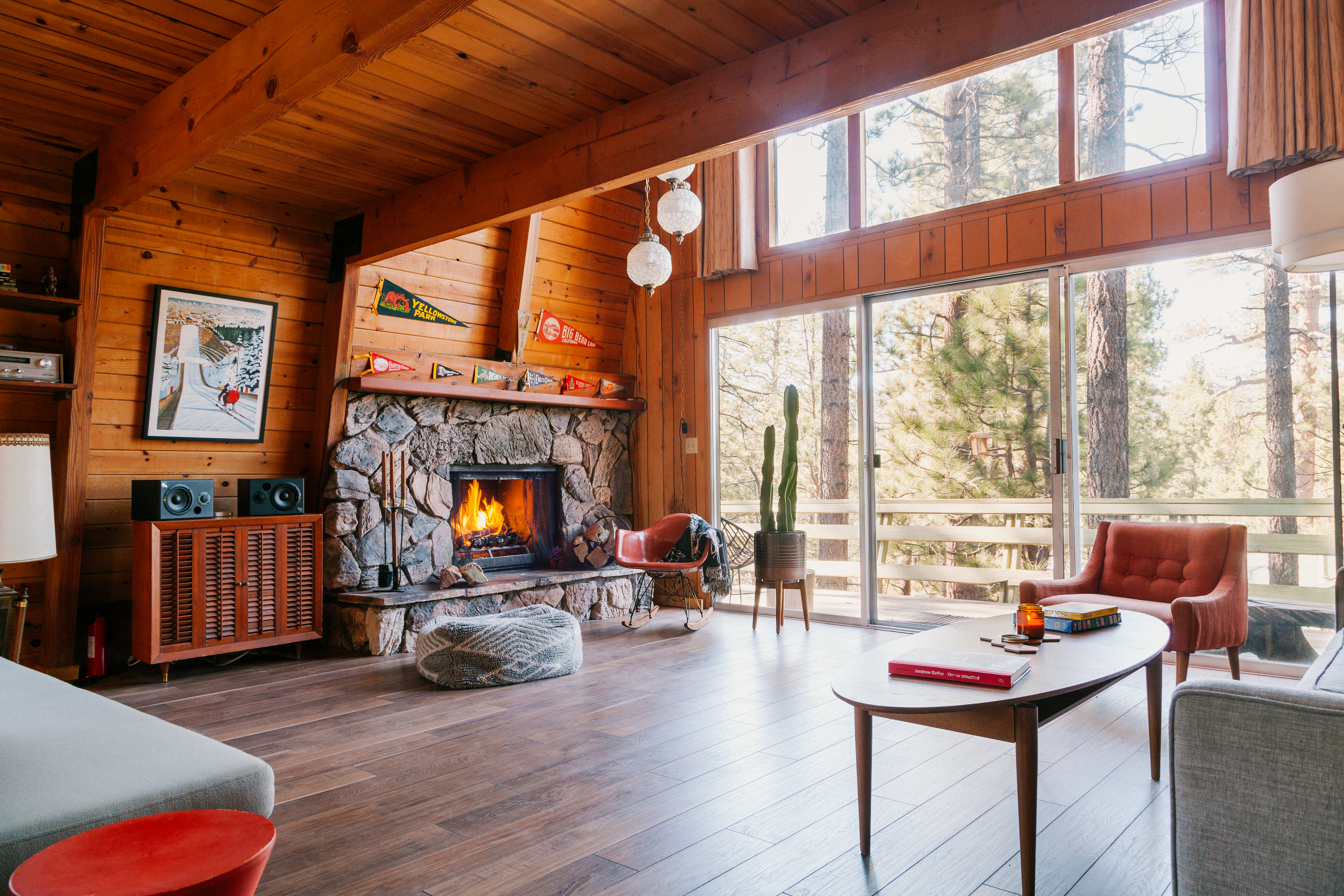 "A mid century modern camper's dream! I love the nostalgic design of this cabin. Serving up some 70's summer camp vibes and I'm here for it."
For another dose of nostalgia, check out this community story that features a trip Adraint and his college friends took as one last experience together before they went their separate ways, made possible by Superhost Cynthia at her riverfront lodge.