Lush, emerald-green foliage to vibrant streets filled with culinary gems and art galleries within nooks and crannies in the town —  Chiang Mai is a whole world waiting to be discovered. That's the secret behind more than 3,200 travellers and locals flocking to Chiang Mai Design Week and staying at hosts on Airbnb. And this is an increase of 30% from last year's festival. Between waking up from the comforts of a creatively designed home to attending hosted talks, travellers and locals alike are finding inspiration in this ever evolving golden city.
In the recent years, we've seen a growth of 72% inbound travel to Chiang Mai, with 143,000 inbound guest arrivals the past year. With an average price of THB 1,010 per night per guest, Airbnb offers guests a more sustainable way to travel, also allowing travellers to live in diverse neighbourhoods and get authentic recommendations directly with their local hosts.
For those looking to live among the trendy artistic community of Chang Mai this Design Week, Airbnb has developed a taster of what to expect from the many beautiful and unique homes listed on Airbnb.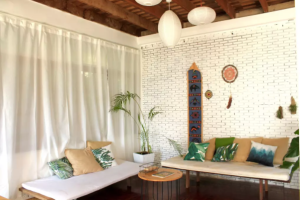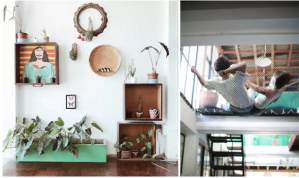 Garden House near Tha Phae Gate – This 50 year old house on Tai Wang Road have since been converted to an industrial living space. With natural light pouring through the floor to ceiling windows, you can soak in the atmosphere from the comforts of a suspended hammock.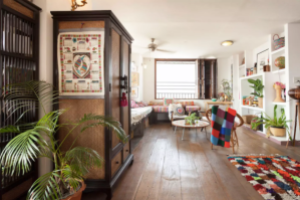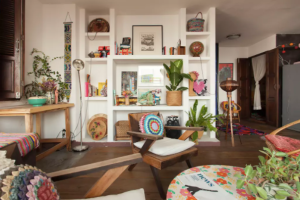 Bohemian home with stunning views over Chiang Mai – Right by Thapae Gate and within walking distance of Wororot Market and the night bazaar, you will feel right at home in this beautifully decorated space along with an unparalleled view of the cityscape.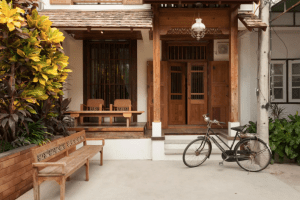 Villa Nittra Singharaj – With natural wood accents and benches tucked away in corners of the villa, this home was built to satisfy the romantic yearnings in every girl's heart. Spend the afternoon reading a book in the garden or on the teak daybed in your room — a place where everyday deserves a little  wonder of nature.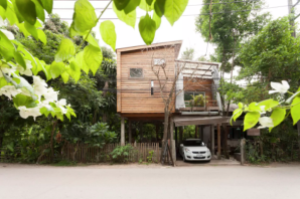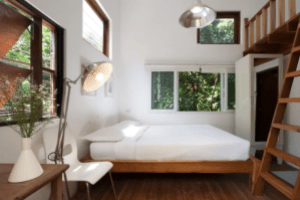 Modern Treehouse in Doi Suthep foothill – A minimalist, modern teak wood house is located in the compound of Ram Poeng Café at the foothill of Doi Suthep. Visit the host who owns the cafe nearby and bike through the quaint neighborhood, taking in the sights and sounds of the community art spaces and street buskers.
Top floor of Nimman Center with views of the Mountain – Cozy studio on Nimmanhemin Road, which is packed with coffee shops, classy wine bars, sushi joints, live music restaurants both local and western cuisine, trendy art and craft shop and boutiques. Great way to unwind and relax after a whole day at the festival.