Rural Airbnb Hosts in the U.S. Earned $316 Million in 2018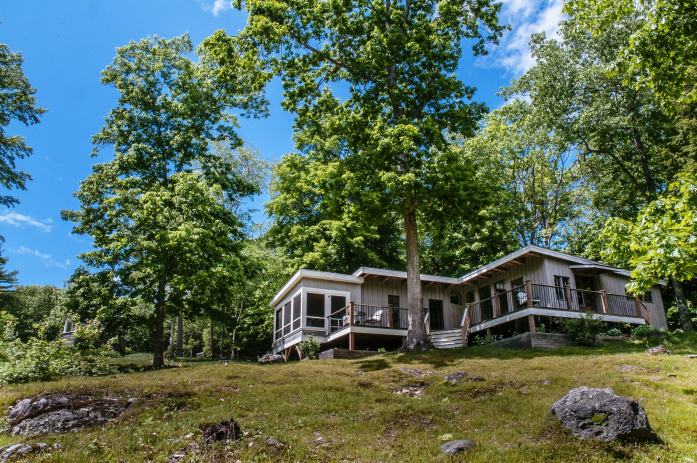 In 2008, Airbnb was founded in the midst of the Great Recession as a way for people to turn what is their greatest expense – their home – into a means to cover basic household expenses, pay the rent or mortgage, avoid eviction and foreclosure, or to save for retirement. Airbnb hosts have also been able to use supplemental income earned to support their travel or entrepreneurship.
In the 10 years since Airbnb began in a San Francisco apartment, we have grown into a global community with hosts across more than 6 million listings in 191 countries and 100,000 cities, helping visitors reach urban and rural destinations alike. According to new survey findings and an analysis of internal data released this week, Airbnb's host and guest community generated over $100 billion in estimated direct economic impact across 30 countries in 2018 alone*.
The U.S. Census Bureau defines rural as what exists outside of urban clusters with upwards of 2,500 residents or urban areas with 50,000 or more. In the 2011-2015 five year Census estimate, 13 states were identified having more than a 35 percent rural population**. 
In 2018, the number of guests traveling to those rural states increased by more than 60 percent year-over-year, helping hosts earn over $316 million. And with over 57,000 listings in those rural states, Airbnb helps accommodate guests where traditional lodging accommodations are few and far between. 

And in the first five months of 2019, rural travel continues to rise with over 1 million guest arrivals to those states, earning hosts more than $129 million. Below outlines rural travel and host earnings for the 18 states in the U.S. with more than 30 percent rural population***: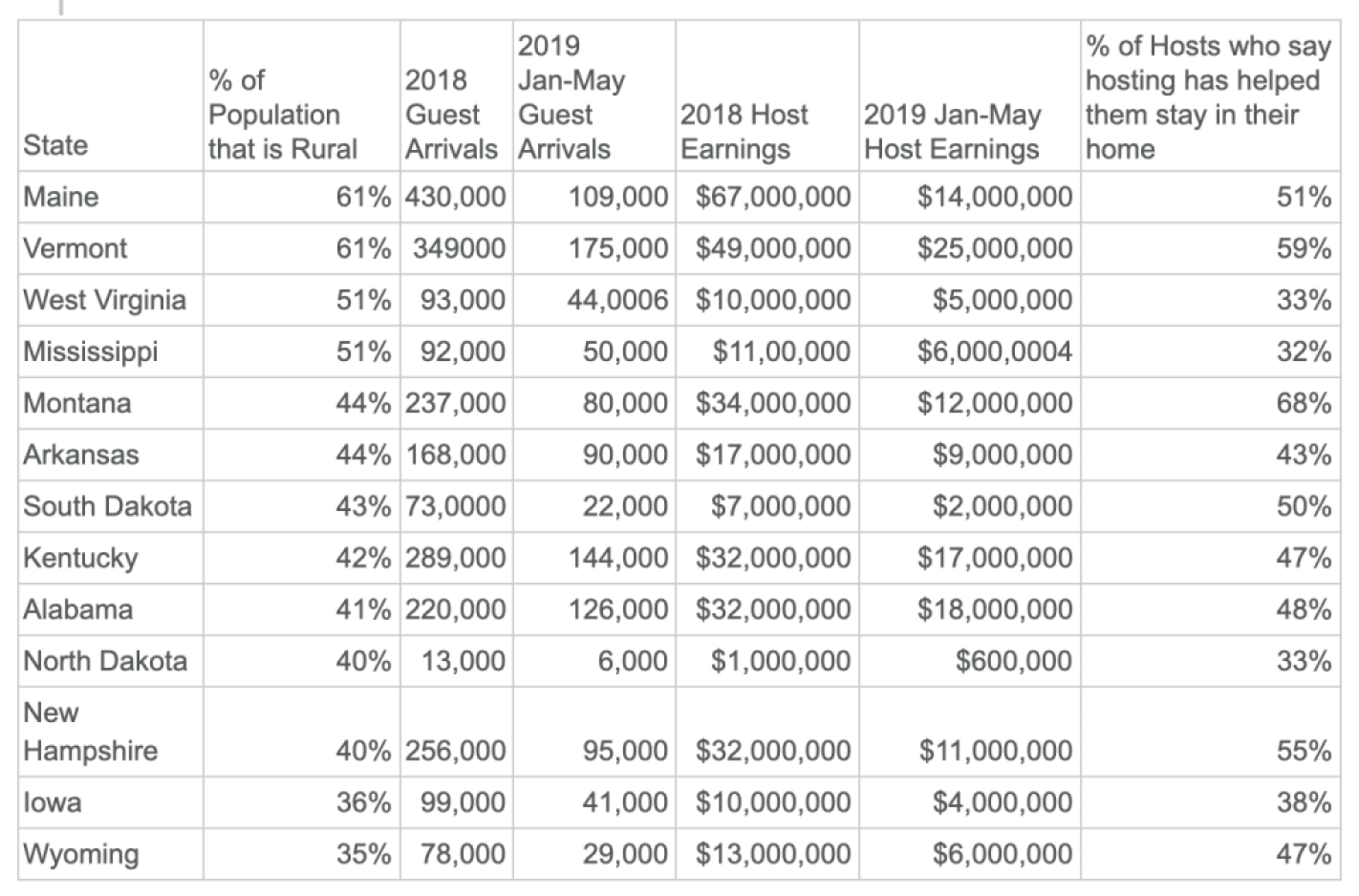 Just six years ago, only nine city regions had at least 100,000 Airbnb guest arrivals. Last year, there were over 350 city regions with at least 100,000 guest arrivals, traveling to places outside of your traditional city centers. In fact, only 3 percent of all active listings are in New York City, London and Paris where five years ago it was over 10 percent, an indication that people are diversifying where they're traveling.
Airbnb's mission is to create a world where anyone can belong anywhere, and as more travelers look outside urban centers, there's something for every guest. As of May 15, 2019 there are over 18,000 tiny houses listed on Airbnb, over 4,700 castles and over 2,400 tree houses globally.  
* 2018 estimated direct economic impact is the sum of Homes host earnings and estimated guest spending. Host earnings is based on internal Airbnb data. Estimated guest spending is based on nearly 12,000 responses to a voluntary survey sent to a sample of Airbnb guest accounts that had taken a trip to those countries in 2018. No payment or other incentive was provided in exchange for completing the survey.
** American Community Survey: 2015.
*** All figures rounded to the nearest percent, million, or thousand.